By Dig Om on Wed, 07/11/2012
DEAD TRIGGER, the newest game release from MADFINGER games (makers of the other App Store smash hit, SHADOWGUN) is one of the best First Person Shooters available right now. This game is freakishly scary, and has been a very hard game for me to put down, partly due to its killer graphics, and partly due to its excellent gameplay. The post-apocalyptic environment you find yourself in is desolate with lethal danger around every corner. Abandoned buildings and deserted alleyways will become your tomb, if you are lucky. If not so lucky, well then I reckon you end up like them.
Master your iPhone in one minute a day:
Sign up to iPhone Life's Tip of the Day Newsletter and we'll send you a tip each day to save time and get the most out of your iPhone or iPad.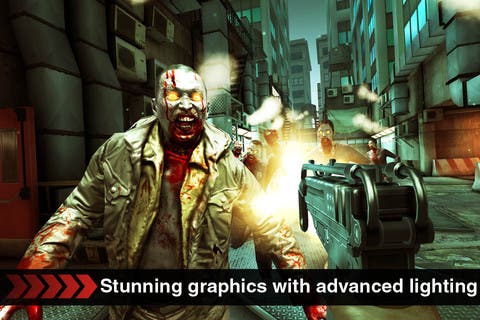 The Zombie hordes have found you and the fight is on for your life and the future of humanity. The game follows a storyline (all be it, a familiar one), of a small band of humans who have banded together after most of us have been wiped out by plague and what remains, are the walking dead, mindlessly roaming in search of prey. Be careful or that prey will be you!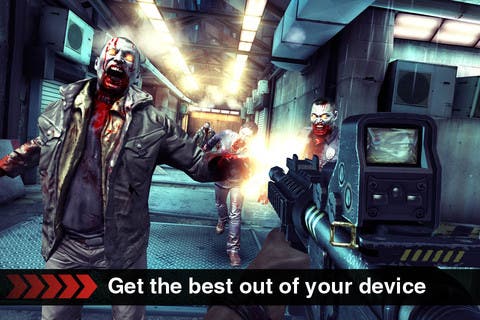 I love a great game, and this one is definitely that! The way I see it, when a game can not only keep my interest, and keep me coming back for more, (Zombie bloodshed and target practice in this case) but is also so engrossing that I am literally jumping out of my skin when the inevitable happens and the Deadhead's catch up with my frantically moving and blasting character... Well, that's what I call a great game.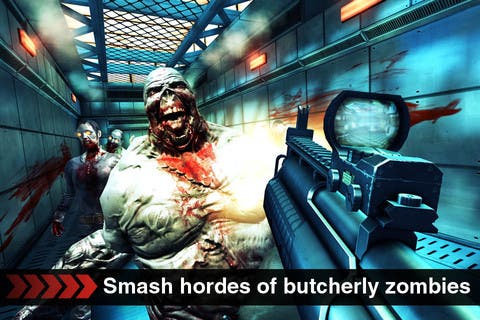 Even though the word "beautiful" doesn't quite fit as a descriptive for this bleak and dismal landscape, the way the environments are graphically rendered is still amazing and rich with detail, texture and dimension. The Zombie hordes are also represented well, with ghastly skin, glowing eye sockets and bloodstains from the juices of their victims on their faces and clothes. While it's not necessary to buy the in-app purchases, I enjoyed this game so much that I didn't mind at all, spending a few extra bucks to help my character get started, with the add-ons of extra weapons capacity and quality and upgraded health etc. Since they are only asking a dollar for the game and typically I'd be okay spending $5.00 - $7.00 on a game of this caliber, I won't complain. While DEAD TRIGGER is a universal app, playable on either iPad or iPhone screens, I haven't been able to tear myself away from the iPad version, thanks to its larger screen that really lets you experience the full brunt of the highly twitch-inducing gore and horror!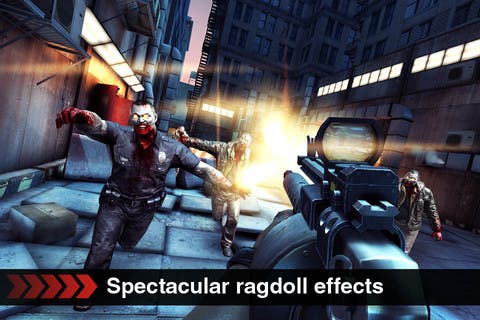 Be prepared to have the living daylights scared out of you with this taut thriller of a game! This FPS is intense and for mature audiences, but if you are looking for a game that will get your heart rate up and keep your fingers tapping madly, then look no further than DEAD TRIGGER. If a heavy dose of horror with a sprinkling of lingering uneasiness and a dash of guaranteed nightmares sounds like a recipe for a good game to you, then DEAD TRIGGER will be right up your alley! Good luck staying alive, and enjoy the apocalypse!