By Dig Om on Tue, 06/04/2013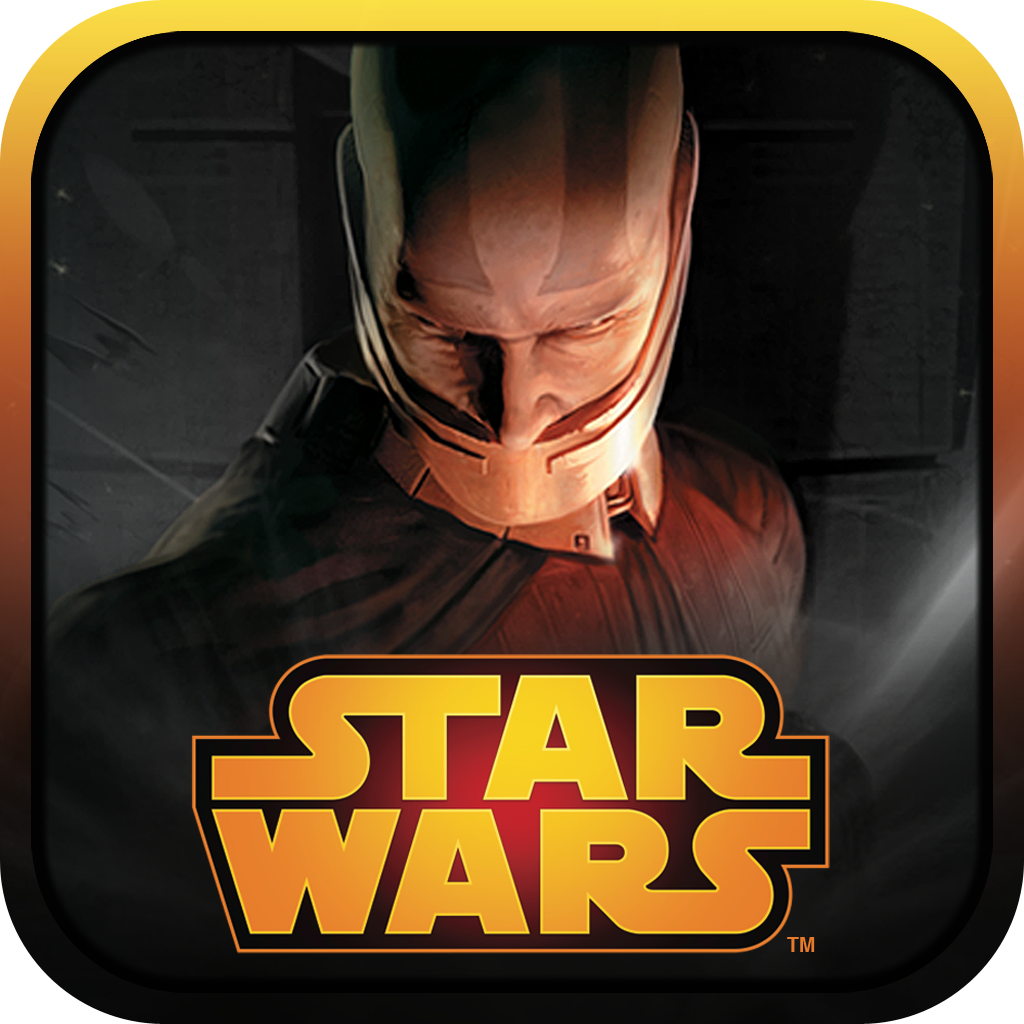 Game Centered features roundups and in-depth reviews of the best in iOS games. Among the App Store's myriad games, it's all too easy to overlook some of the greats. Each installment of Game Centered will take a close look at a select few worthy of special recognition.
In this installment of Game Centered we're taking a look at some of the new Blockbuster role playing games recently arriving in the App Store. Honestly, each one of these awesome games deserves its own in-depth review. I will assuredly get to that in future posts, so stay tuned! But for now, enjoy this brief introduction to these stellar iOS RPGs.
Master your iPhone in one minute a day:
Sign up to iPhone Life's Tip of the Day Newsletter and we'll send you a tip each day to save time and get the most out of your iPhone or iPad.
1. World War Z ($4.99)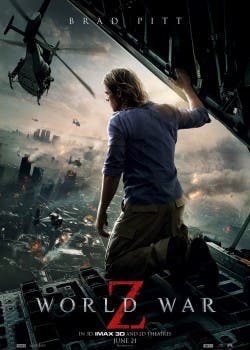 World War Z is the brand new, graphically-rich game based on the summer blockbuster motion picture starring Brad Pitt. Powered by none other than the stellar Unreal Engine, this game is much more than a first person shooter. You are survivor Doug Perry and find yourself in the middle of the chaos and danger of World War Z, an all-out Zombie epidemic. It's a race against time as you travel the world trying to rescue the ones you love as the Zombie apocalypse rages on. In addition to fierce shoot outs and intense hand-to-hand melee combat, you also will be tasked with solving puzzles, finding hidden objects, and much, much more.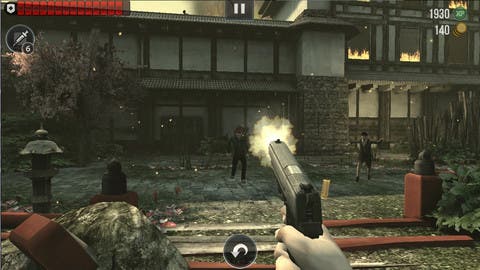 This Game Features:
• Action-packed story-based game;
• Choose between different control schemes to suite your play style;
• More than a dozen weapons, which you can upgrade;
• Listen to radio broadcasts and answering machines and read emails of other survivors;
• Replayable challenge mode;
• Chilling tense atmosphere;
• Multiple forms of combat including hand-to-hand and ranged shooting;
Set in the midst of this virulent and rapid-onset plague of the Undead, not only are the graphics captivating and the story intriguing, but the intuitive and simple control mechanisms work excellently with the iOS touchscreen interface.
With ample twist and turns to keep things interesting and the infamous Unreal Engine powering this game (with its penchant for drama, flair, and visual detail), World War Z is on course to be a smashing success. I'd say it's a must-have for any fan of the Zombie genre!
2. Star Wars: Knights of the Old Republic ($9.99)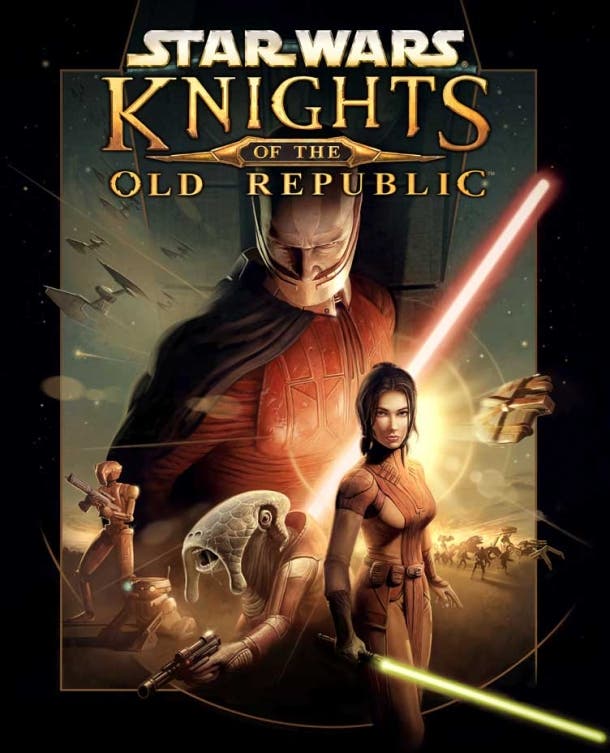 After much rumor and great anticipation, the console smash hit has finally made its way to iOS. Star Wars: KOTR is currently an App Store Editor's Choice. The Editors' Notes had this to say about the game: "Not only is Knights of the Old Republic one of the best Star Wars games, it's also regarded as one of the best role-playing games ever made. With an interface adjusted for touch input, Star Wars: KOTR lets you wield the force and slash light sabers across multiple worlds as you team up with brilliantly realized characters and follow an intriguing plot shaped by the choices you make."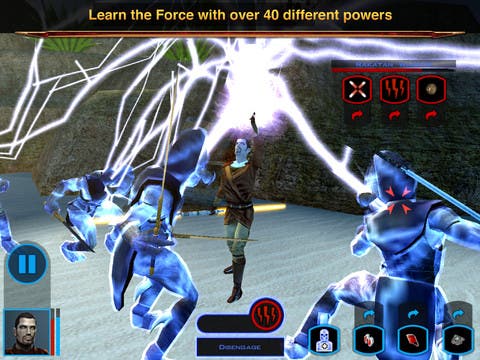 Taking place more than 4,000 years prior to the events of the movie series, legions of Jedi Knight have fallen in battle against the onslaught of murderous Sith, warriors who draw their lethal power from the Dark Side of the Force. The stage is set, you may be the last hope of the Jedi Order, or will you fall prey to the temptations of the Dark Side? The choice is yours, and you alone may well determine the destiny of the entire galaxy.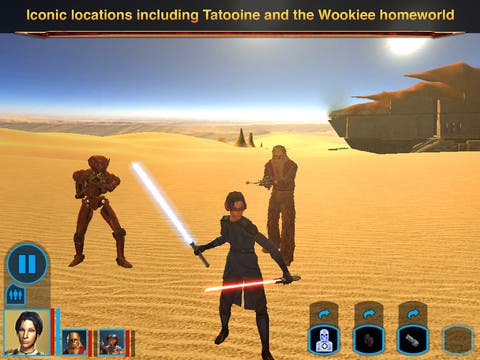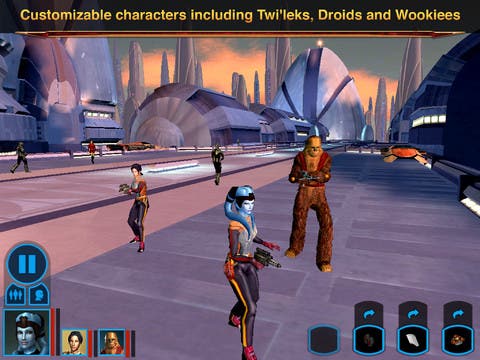 This game features:
• An epic Star Wars™ role-playing experience with unique characters, creatures, vehicles, and planets;
• Learn to use the Force with over 40 different powers, plus build your own light saber;
• Exciting turn-based battles;
• Adventure through iconic Star Wars locations, including Tatooine and the Wookiee homeworld Kashyyyk;
• Choose your party from nine customizable characters, including Twi'leks, droids and Wookiees;
• Travel to eight enormous worlds in your own starship, the Ebon Hawk;
• A streamlined user interface custom-made for the iPad's touch screen helps immerse you in the action.
Star Wars: KOTR is destined to be one of the top grossing games of the year, and a likely contender for overall best iOS RPG. If you are a fan of Order and Chaos Online or the Final Fantasy RPGs you'll likely LOVE this one! Hardcore gamers will heartily welcome this epic masterpiece. This game is only available for the iPad and is rated 12+.
3. Battlestone (FREE)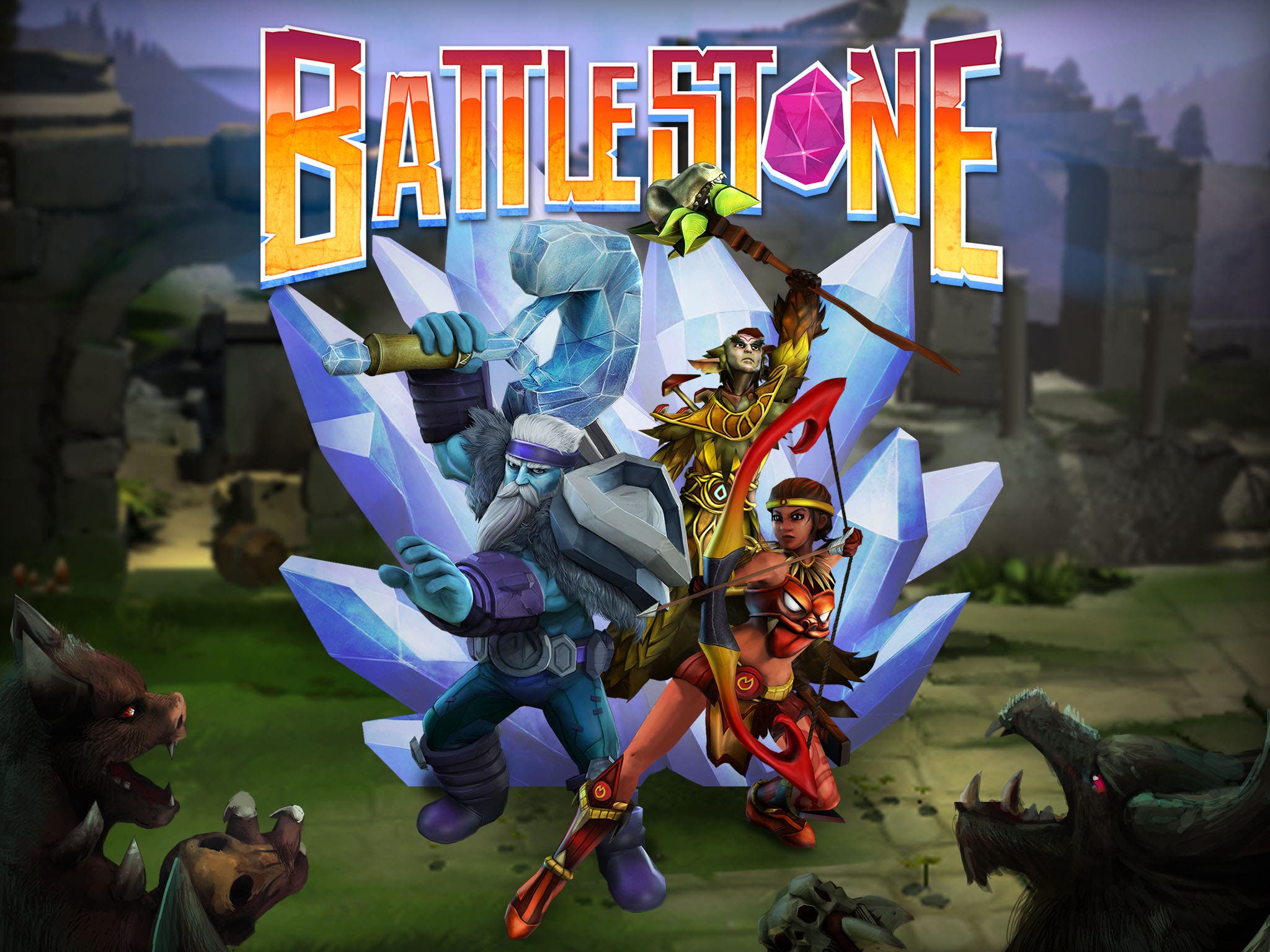 Battlestone is the awesome new dungeon crawling sensation from Zynga. Set in a beautifully rendered, 3D environment and sporting highly intuitive controls, Battlestone has quickly become one of my favorite new iOS games in this genre.
Perhaps more so than any other game publishers, I feel Zynga has embodied a freemium format that isn't obnoxious or insidious. While you certainly can spend real world money to advance faster, you won't be bombarded with ads or prompts to spend money. As is Zynga's modus operendi, you can play this game without limitation and in a very enjoyable fashion without spending a red cent.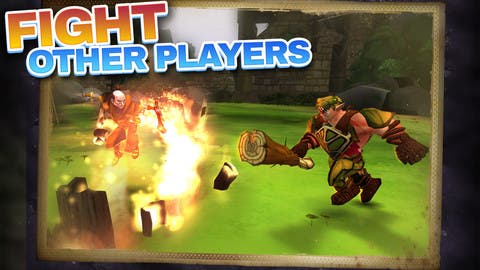 This vividly rendered game is indeed a most excellent entry into the highly popular dungeon crawler genre.
Battlestone Features:
• Touch control combat: intuitive, easy-to-use touching and swiping attack moves: Create combination attacks with special abilities to take down multiple enemies in a single move;
• Create dozens of heroes: use the Battlestones you win to summon new and rare heroes with unique powers;
• Customize how you want to upgrade your hero's abilities;
• Swap heroes quickly in battle: switch heroes in the middle of the action to survive oncoming challenges;
• Battle other players in PVP arenas online: fight your friends and other players to win powerful Battlestones;
• Built-in guilds and weekly guild tournaments.