By Dig Om on Fri, 02/28/2014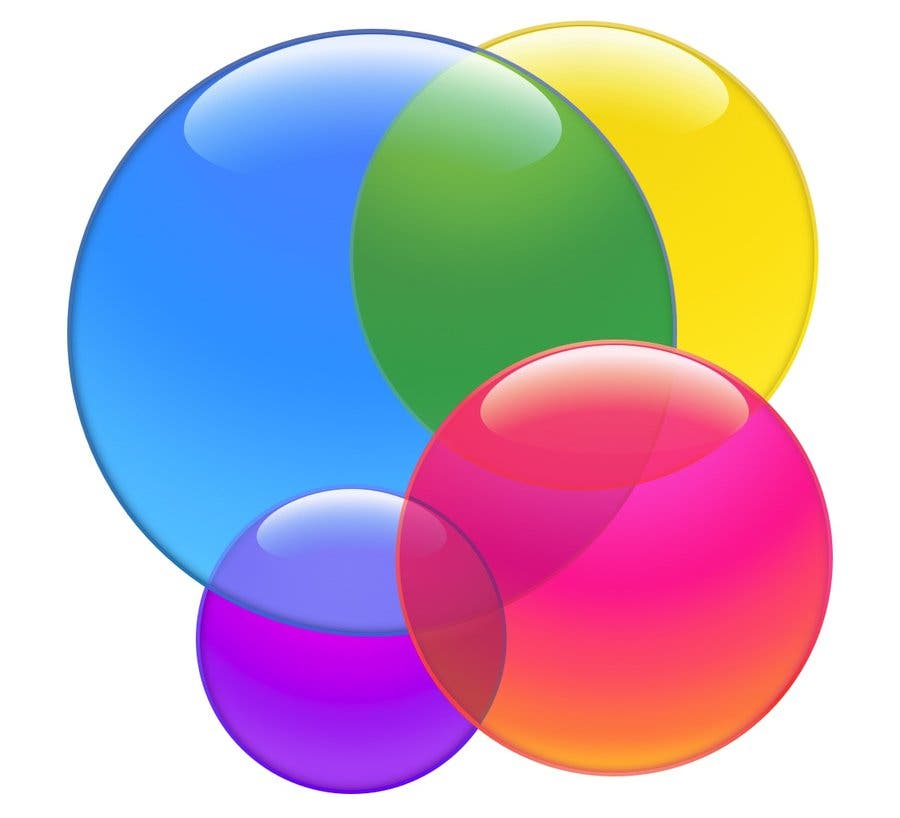 Game Centered features roundups and in-depth reviews of the best in iOS games and related gaming news. Among the App Store's myriad games, it's all too easy to overlook some of the greats. Each installment of Game Centered will take a close look at a select few worthy of special recognition. This edition of Game Centered features fun and entertaining games that are perfect for young children.
Master your iPhone in one minute a day:
Sign up to iPhone Life's Tip of the Day Newsletter and we'll send you a tip each day to save time and get the most out of your iPhone or iPad.
Color Tale ($1.99)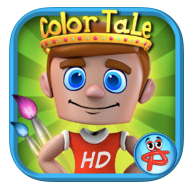 Color Tale is a great game for ages 4–8. It is part modern fairy tale—complete with flying boats, witches and kings—and part art-education app.
Set to rhyming stanzas and featuring extremely high-quality graphics, Color Tale is a sophisticated learning tool for all children, teaching them the fundamentals of color theory as well as listening and logic skills and hand-eye coordination.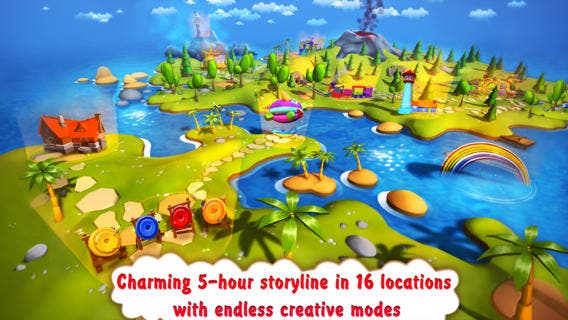 Designed by a collaborative of childhood educators, game developers, voice actors, and poets, Color Tale is a rich fantasy, learning, and discovery app that will offer unlimited hours of productive fun for you kids, especially those with even the least bit of artistic inclinations.
I give Color Tale 4 out of 5 Stars.
Magic Fingers ($1.99)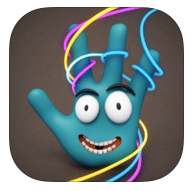 Magic Fingers is my baby boy's absolute favorite iOS app, though I have to say, this game is addictive for all ages. It's very psychedelic; imagine the equivalent of an interactive lava lamp where instead of lava, your touch manipulates light particles of all colors and shapes against a dark background.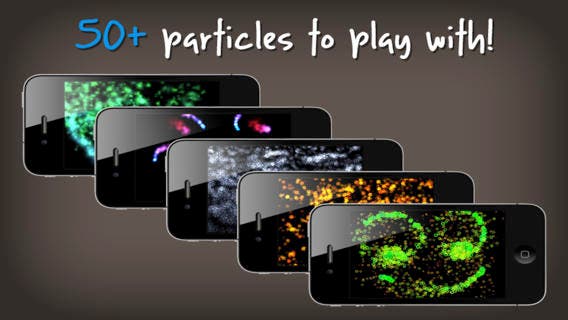 Magic Fingers conveniently let's you capture and save screenshots to your photo library. Another really neat feature is the ability to create vibrant and scintillating moving images through a process of recording the effects of your various touch strokes and then layering the effects one upon the other, allowing you to create shimmering and mesmerizing designs and writing.
Magic Fingers is great for kids-at-heart of all ages. My son took to it when he was only seven weeks old and it's been his favorite game ever since; and by favorite I mean that he bounces up and down and squeals with glee whenever he sees the loading screen. While you can download a free version of this app, I'd recommend the paid version for younger kids who may tap anything and everything, and have a tendency to inadvertently open any ads that pop up.
I give Magic Fingers a solid 5 out of 5 stars.
Toca Cars ($2.99)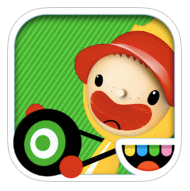 I was turned on to Toca Cars recently when Apple offered it as the free App Store app of the week. I consider it the ultimate car "racer" for kids.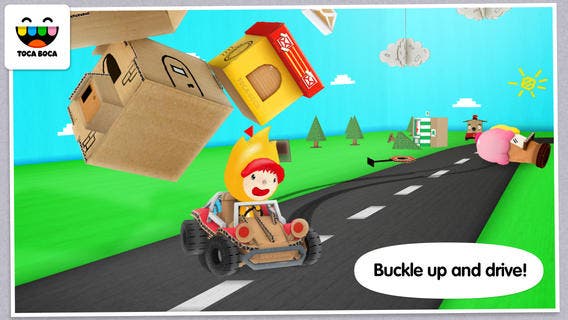 In this fun open-world driving game, your child can drive wherever they want. The controls are simple and intuitive; just tap and drag to go where you want. There aren't really any rules and there's definitely not a track or set course that you have to stick to, just boundaries that you can't go past, at which point you just turn back and find a new direction to head.
With all kinds of customizable cardboard buildings to bump, ramps to jump, ice cream puddles, trees, traffic signs, and more, Toca Cars offers an immersive driving range for youngsters to explore and play in.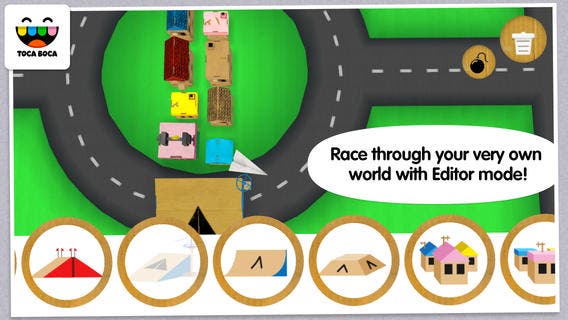 Designed by renowned kids' game developers Toca Boca and geared towards ages 3–9, this fun and exciting game gets 4 out of 5 stars.