By Dig Om on Thu, 07/11/2013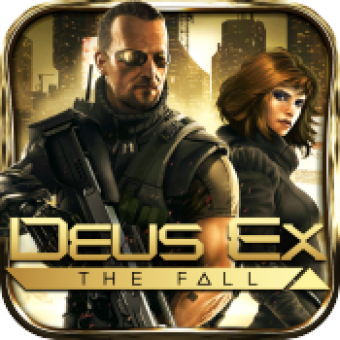 Game Centered features roundups and in-depth reviews of the best in iOS games and related gaming news. Among the App Store's myriad games, it's all too easy to overlook some of the greats. Each installment of Game Centered will take a close look at a select few worthy of special recognition. This week's roundup includes new RPGs: Deus EX: The Fall, Walking Dead: 400 Days, Limbo and Rage of the Gladiator, as well as a recap of bestselling iOS games currently being given away for free in honor of the Apple App Store's 5th anniversary.
Master your iPhone in one minute a day:
Sign up to iPhone Life's Tip of the Day Newsletter and we'll send you a tip each day to save time and get the most out of your iPhone or iPad.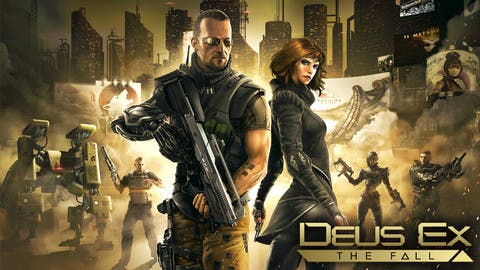 Deus Ex is a series of action role-playing video games, which as of today consists of four games: Deus Ex (2000), Deus Ex: Invisible War (2003), and Deus Ex: Human Revolution (2011), with the newest title in the series, Deus Ex: The Fall, being the first and only one of the series released on a mobile platform.
The Deus Ex series has been met with much critical acclaim over the years. Despite hardcore gamers' typical worries that this complex game will be "dumbed-down" for iOS, Deus Ex: The Fall promises to be one of the hottest selling iOS games of the year.
Click HERE if you don't see the embedded video.
Deus Ex: The Fall thoroughly immerses you in a futuristic and dystopian society, where the world's elite control and manipulate the masses through an intricate web of conspiracy and deceit. Central characters in the series are know as human "augmentations" who posses superhuman powers. The Deus Ex series takes place in several timelines, and there have been video game prequels and sequels, as well as a book written around the storyline of the original hit game. In fact, The Fall is a direct sequel to James Swallow's Icarus Effect.
In Deus Ex: The Fall, the year is 2027, and you play an ex-special forces operative and augmented human, Ben Saxon. This is one of the best, most involved and intricately crafted RPGs I've come across, with varied gameplay, intense action, and a great storyline to boot.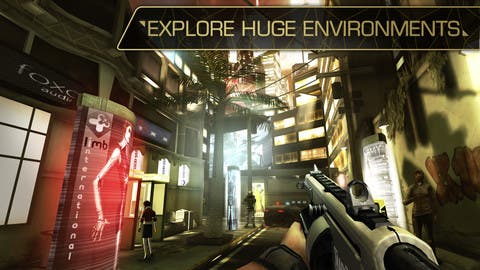 Whether you are already a fan of the Deus Ex series or a newcomer to the award-winning franchise, I would highly recommend checking out the gameplay trailer below. I suspect hardcore and casual gamers alike will be in for a real treat with this new standard-setting action thriller.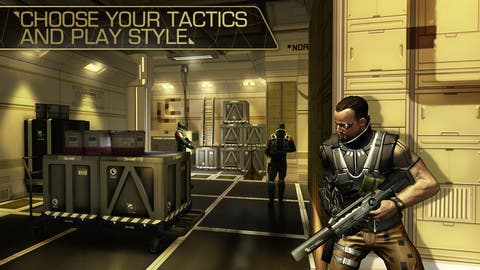 Deus Ex: The Fall, will be released in individual, episodic installments similar to the other popular modern classic iOS game, The Walking Dead. Expect a lot from this game, and get ready to go on an adventure where your choices matter, your reflexes and logic will be put to the test, and your eyes will be treated to a visual spectacle on par with the best of console games. This is a game whose iOS release is one I've been highly anticipating for a good while now, and one of an upcoming crop of new, hardcore iOS games I'm very excited to sink my gaming chops into.
I give Deus Ex: The Fall a rare 5 out of 5 Star rating, and I would definitely recommend checking this one out in the App Store for even more details if I've managed to wet your whistle.
2. Walking Dead: The Game -New Episode: 400 Days
(Available as a bundle with Episodes 2 - 5 plus 400 Days for just $14.99, or sold separately for $4.99)
The award-winning and emotionally and mentally wringing game, The Walking Dead has received a brand new expansion episode, entitled "400 Days."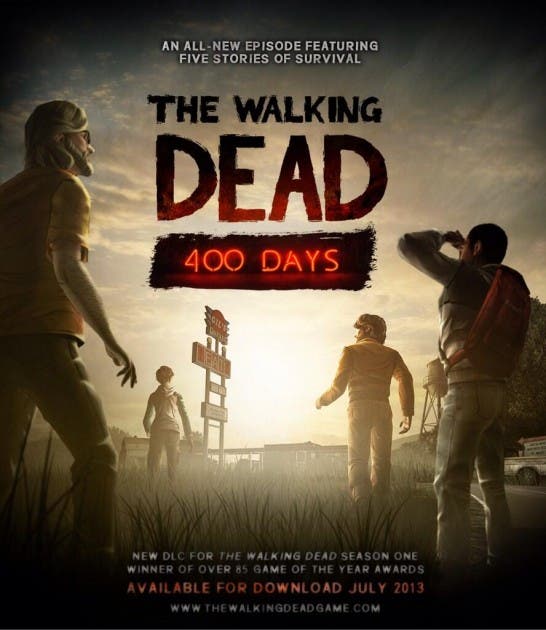 "400 Days," bridges what the gap between the first and upcoming second "season" of Walking Dead: The Game. 400 Days features five separate (albeit brief, -about 15 - 20 minutes each) story lines for you to precariously navigate your way through.
400 Days may not satiate your hunger for the undead and leaking brains for long, but it does promise to give you an ample reminder of how exemplary the award-winning Walking Dead: The Game series is. 400 Days delivers your Zombie Apocalypse fix until next season's adventures, which will build upon the events and decisions and is scheduled for release later this year.
Check out the trailer below for a preview of the gory trails ahead in this 5 Star game, Walking Dead: 400 Days.
If you can't see the embedded video, click HERE.
3. Rage of the Gladiator ($2.99)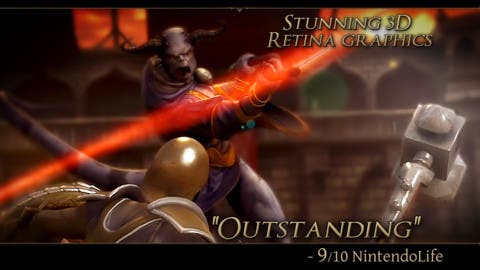 If you like hack'n'slash game action with cutting-edge animated graphics and a control scheme that gives you lots of options for moves and attacks, then Rage of the Gladiator (RotG) is a must-have.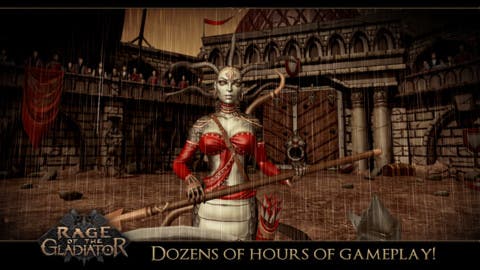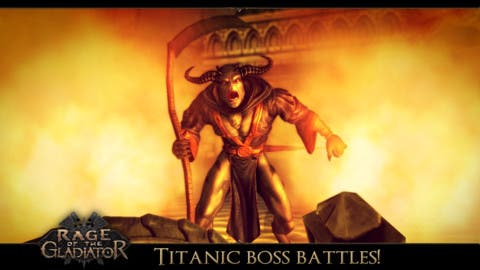 While there is a freemium version of the game, for just under $3, it was an easy choice for me to bypass the freemium game model for this awesome game. While this game has a relatively simple storyline, it makes up for that with gameplay that is somewhat more complex and varied than most other games of this genre. This first version combat game is also somewhat limited in environmental setting, although the graphics are top notch, all of the action takes place in the confines of a single gladiator arena. The Rage of the Gladiator really shines in its well delivered dialog between the Bosses you battle as well as the developer's attention to detail in crafting textures and light and shadow to create a real visual masterpiece.
I rate Rage of the Gladiator 3.5 out of 5 Stars.
4. Limbo
-an App Store Editor's Choice
 ($4.99)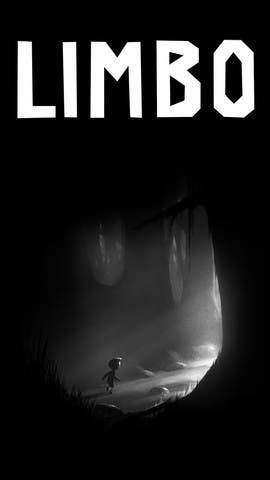 Now here's a game that puts the creep in creepy. In Limbo you find yourself all of a sudden in a weird land of shadow and haze. Your path is full of puzzling obstacles and perilous dangers. The graphics of this side-scroller are eerily rendered in stark monochrome silhouette style that lends a Twilight Zone nightmare quality to everything. You are informed that your sister has disappeared, and that you have somehow followed her to this bleak and desolate landscape littered with fly-infested corpses, beheading bear traps, and spinning circle saws. It's up to you to try and rescue her in a freakish land where danger and despair—in the form of perplexing puzzles and dangerous obstacles—seem to lurk around every bend.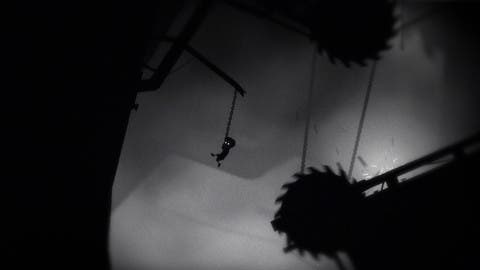 Well worth the price, I give Limbo a 4 out of 5 Star rating.
Free Games in Celebration of App Store's 5th Anniversary
In case you hadn't heard, in celebration of five wonderful years and 50 Billion apps downloaded, the Apple App Store is now offering five best-selling games for the unbeatable price of free, for a limited time only.
The hit games featured are:
Superbrothers: Sword & Sworcery EP
Other popular iOS games that have also just gone free include:
Flight Control HD (iPad version)
Also worth mentioning, this week's App Store Free App of the Week is the ever popular Angry Birds: Star Wars (iPhone as well as iPad versions).
This is definitely a great week to collect some truly stellar, unique, and groundbreaking apps, ones that have never been free before. Don't hesitate to take advantage of this limited-time offer while it lasts!