By Dig Om on Fri, 10/04/2013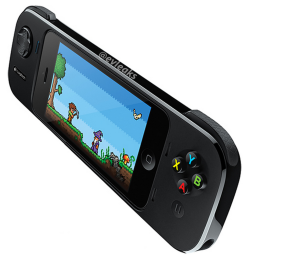 With iOS 7 Apple has introduced support for MFi (Made for iPhone), third-party game controllers. I anticipate that over the next few months we will see a plethora of options along with this one, which is purported to be Logitech's entry into the field. This image comes to us from
@evleaks
which has a pretty good reputation for accurate information.
Personally, I really like using my iDevice as my interface with my iOS games. Prior to Apple incorporating support for developers to utilize
MFi licensing
to create their own game controllers I had tried a few different third-party game controller options, including the
Duo game controller ($5.99)
, which supported only a limited number of Gameloft titles and
the
iCade game controller ($49.99)
which also had a very limited range of games that were compatible with it.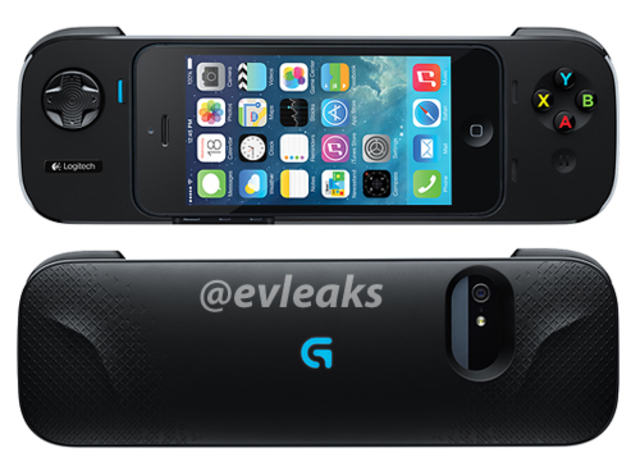 My take on peripheral game controllers for my iDevice is this: Apple has designed a superior gaming console in the iPad and, to a lesser extent, the iPhone—and I only say lesser regarding the iPhone because its screen size is so small. Thus far game developers haven't built in support for game controllers, and as they do, perhaps my opinion on the matter will change. As of now however, I just can't imagine playing a game like Infinity Blade by having to press buttons to do battle instead of relying on the game's own intuitive and natural swipe and tap gestures to control gameplay. Likewise, games like Angry Birds, Plants vs. Zombies, and Asphalt Racing just seem to me to be perfectly crafted for the touchscreen/gyroscopic iDevice interface.
Another issue for me when it comes to game controllers is that if the controller is like the one rumored from Logitech and pictured above, it will see limited use, if every time I want to use it I have to take my iPhone out of its protective case. And what if I want to play the games on my 10-inch iPad or my iPad mini or iPod touch? In my opinion, a Bluetooth-enabled, independent controller would perhaps have the broadest appeal and most adaptable versatility.
If there were any game controller in particular that I'd like to try out with the iPad/iPhone it would be one that had a touchpad built in, perhaps along with haptic response as well as traditional controller joysticks and/or buttons, like the one shown below for the new
PlayStation 4
.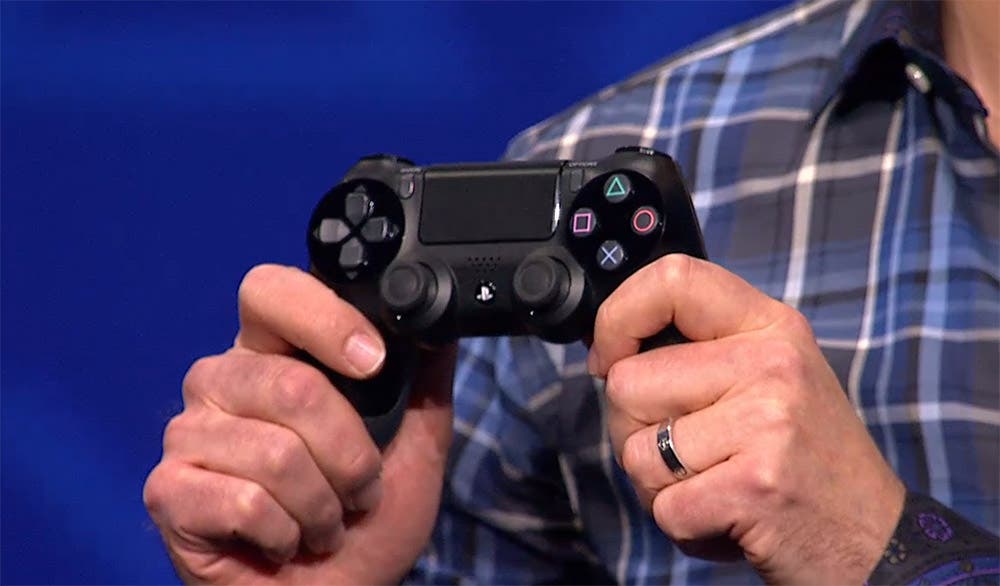 With an iOS-specific touchpad controller, gaming mechanics would remain similar, while our view of the iDevice's screen would remain unimpeded.
On the plus side, a peripheral game controller would allow for greater options within certain games, especially advanced combat or multiplayer games, where various controller buttons and/or gestures might allow for a wider range of tactical and control options, more along the lines of what the Gameloft Duo gamer or actual console or PC games have to offer.
The new Valve game controller
, pictured below, is an excellent example of the expanded capabilities of a well-designed game controller.
As an avid iOS gamer, one thing is for certain, I'm keeping and open mind and can't wait to try out the upcoming crop of new iOS game controllers! I would imagine we won't have to wait too long, I'm expecting a few different options to hit the market in time for the holidays, so stay tuned.