By Dig Om on Fri, 02/21/2014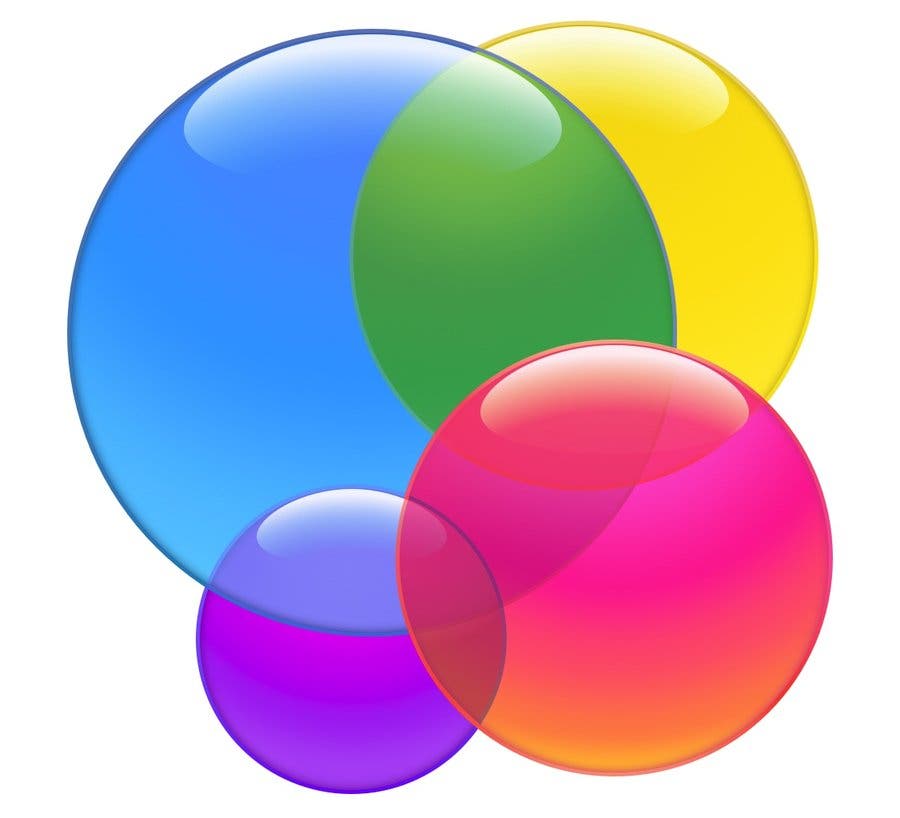 Game Centered features roundups and in-depth reviews of the best in iOS games and related gaming news. Among the App Store's myriad games, it's all too easy to overlook some of the greats. Each installment of Game Centered will take a close look at a select few worthy of special recognition.
If you read my recent article about freemium games it's possible you came away with the impression that I'm a freemium hater, which really couldn't be further from the truth. Though the current modality of freemium games could use a shot of ethics and integrity, there are nonetheless some awesome games out there that won't cost you a penny and even though they may offer plenty of in-app purchases, they don't limit your free-flowing enjoyment of the game.
Master your iPhone in one minute a day:
Sign up to iPhone Life's Tip of the Day Newsletter and we'll send you a tip each day to save time and get the most out of your iPhone or iPad.
This week's Game Centered will make you feel like Halloween is just around the corner, instead of almost eight months away, and features three excellent and eerie entries in the freemium category.
Fright Fight (Free)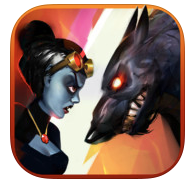 A Super Smash Brothers port to iOS? It'll never happen, at least not any time soon apparently. But hey, that's okay. Who cares now that this excellent brawler/role-playing game (RPG)/real-time multiplayer battle has landed on iOS.
In Fright Fight you get to select from one of four legendary supernatural characters. Choose wisely because once you do, you have to stick with your choice of character, or pay up to switch. Once you've chosen your avatar, it's game on! After a brief tutorial that walks you through the simple and intuitive touchscreen controls (no MFi game controller support just yet) it's time to brawl. Login via Facebook to invite your friends or find them with an email address, or battle random opponents for your bragging rights.
If you are a fan of Nintendo's hit game Super Smash Brothers then Fright Fight will look and feel very familiar. Once you start, not only will you be pitted against an onslaught of attackers, but the platform environment can and will work for you as well as against you, with multiple levels to jump to but also pitfalls that will bring you to an early demise.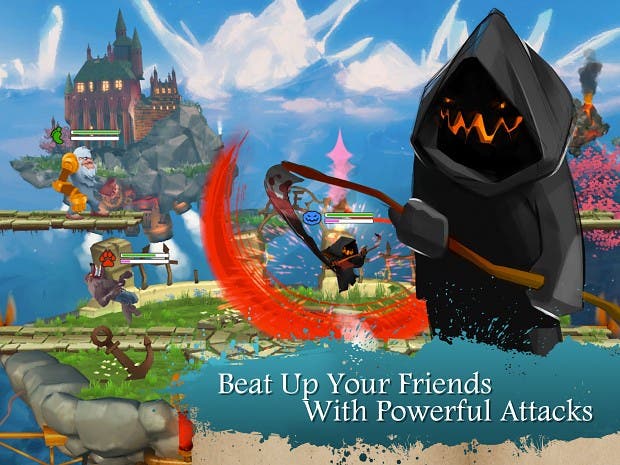 Combining elements of light horror, steampun,k and fantasy in four-person multiplayer battles, Fright Fight is an excellent new game that would be worth the download as a premium title, much less as the free-to-play game that it is.
My only issues with this game are that it's only a multiplayer, there are no single-player campaigns (which stinks for those of us that are off-grid a lot and want to enjoy this game) and if the developers added anything to this frenetic game ASAP, that's what this gamer would love to see. That and the fact that currently there are only four character classes, which hopefully will change soon with upcoming updates.
Honestly, I also wish the developers had made this a premium game. Even though Fright Flight doesn't horribly abuse the freemium model, it's such a good game that I would much rather have paid a few dollars upfront than have suffered through the pitfalls so common to freemium games today, like the wait-to-play or pay-to-play approach.
Fright Fight has a rating of 4.5 out of 5 possible stars on the App Store and I would personally rate this title as a 4 out of 5 star game.
PolyFauna (Free)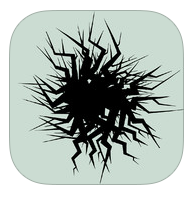 The first time I ever heard of Radiohead, a friend described them to me as a modern incarnation of the classic psychedelic rock band Pink Floyd, whom I grew up on and still love. Even though in the years since first hearing about Radiohead, I haven't become a die-hard fan (though I definitely respect their creativity and musical ingenuity), I was admittedly intrigued when I heard they had an iOS game coming out. What on earth would this be like, I wondered? Well, wonder no more. PolyFauna is here and it is a trip!
In PolyFauna we are treated to a journey through our consciousness and deeper subconscious, set to an otherworldly ambient, elastic soundtrack composed by Radiohead. Follow the red dot as you explore realms of light and dark, forms and the formless. This game is pretty out there, and as one App Store reviewer put it: "I've never tried acid, but I'm sure it's similar to this."
This is a rather abstract game, one that explores conceptual imagery and acoustics, creating a slightly eerie and magical experience for the gamer. To move around you have to literally turn around with your iDevice as you try to keep your eye on a floating red dot. Though you can use a two-finger drag to move the camera, it only allows you to move the camera in a vertical plane. To look up or down you still have to move the iPad as if you were trying to take a photo of something above or below you. This is a drawback if you want to play PolyFauna inconspicuously, without spinning in circles. The game also let's you draw weird shapes on the screen, which turn into moving forms that almost hint at being living creatures. But that's about it to PolyFauna's gameplay, I'd say this is more a mysterious and relaxing, interpretive game than an action-packed adventure.
While I wouldn't say you have to be into Radiohead to appreciate this somewhat chilling game, I can only imagine it would help, seeing as how the soundtrack is by them. But all the same, this game is a far-out journey into some strange and bizarre terrain. Imagine dreaming a Tim Burton dream and you might have an inkling of what you are getting into.
PolyFauna has a 4.5 out of 5 star rating in the App Store. I give it 3.5, and since it's a freebie with no in-app purchases I'd definitely recommend it for anyone who is a fan of Radiohead or anyone just looking for a casual game that can soothe you and freak you out at the same time.
Slenderman Origins (Free)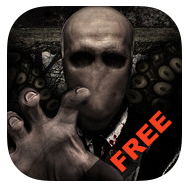 There's no shortage of Slenderman games in our App Store, that's for sure. Now, this latest game explores the inception of this horrifying urban legend.
Back in the medieval days, a long time ago something started happening to the children. They began to disappear. Finding out why is your task, and saving the children before Slenderman comes for you is your challenge. Using gesture-based touch controls you'll search the area, navigating with the help of sound clues (this game is best played with headphones.) Be alert and be wary, because without much in the way of forewarning, Slenderman may find you. If he does, look away; look away fast, and run if you can. Once he sees you, your life is in serious peril, and the lives of the missing children depend on you.
This is my personal favorite type of freemium game. Rather than bombarding you with pressure to make in-app purchases, or making the game a grind by limiting your progress, this game is more like a trial version. Instead of the four locations to explore that come with the paid version, the free version of Slenderman Origins only offers one location; but honestly, that's plenty to get a feel for the game and to decide if you want to invest the $2.99 for the paid version.
If you have a healthy heart, love being scared senseless, and appreciate the shock factor of some supernatural being who looks almost, but not quite human continually sneaking up on you, then this game will be right up your alley. Slenderman Origins has an App Store rating of 4.5 out of 5 stars, and I would concur and give this game 4.5 stars.