By Dig Om on Wed, 03/05/2014
Game Centered features roundups and in-depth reviews of the best in iOS games and related gaming news. Among the App Store's myriad games, it's all too easy to overlook some of the greats. Each installment of Game Centered will take a close look at a select few worthy of special recognition. In this week's installment we'll take a look at some intriguing new games that recently landed in the App Store, as well as a competitive new MFi game controller that's about to hit the market.
Master your iPhone in one minute a day:
Sign up to iPhone Life's Tip of the Day Newsletter and we'll send you a tip each day to save time and get the most out of your iPhone or iPad.
Moga teases new, more versatile MFi controller.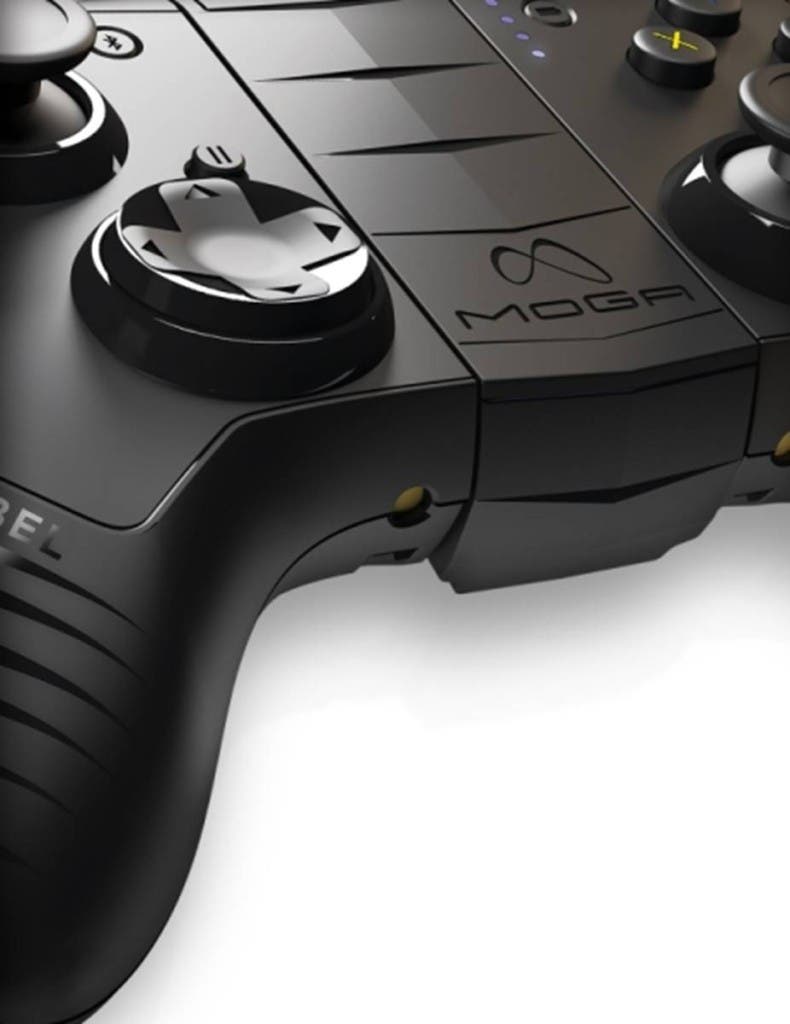 I knew it was only a matter of time. First Moga and Logitech rushed to market with what were the first of the MFi game controllers. Both companies released controllers that were a hybrid between console-style game controller and iPhone case. Obviously this limited functionality restricted the original Moga and Logitech controllers from being used with the iPads, which, with their increased screen real estate, happen to be where iOS games shine the brightest.
Then at CES, Steel Series introduced their Stratus MFi controller which not only stole the show, it went on to win an iPhone Life Magazine Best of CES 2014 award. Not to be outdone, Moga has just recently teased the upcoming release of their new MFi controller, this time sporting a design much more akin to a Playstation handheld controller and featuring Bluetooth pairing. Now the Stratus is no longer the only third-party MFi controller available for iDevices with Bluetooth pairing capabilities.
While I've gotten no official word from Moga representatives about the exact release date of the new controller, I do expect it to be soo—most likely within the next couple of months. Stay tuned to iPhone Life and we'll keep you up to date on the latest on this soon to be released, new accessory, as well as other pertinent iOS gaming news.
New Games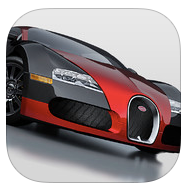 This new drag racing game is rich on graphics but weak on gameplay. Instead of providing a more immersive racing experience by leveraging the iDevice's accelerometer capabilities to help make you really feel the thrill of being behind the wheel of a high-performance race vehicle, ACR Drift relies on a timed tap/swipe system of gameplay. To me this feels lacking in interactivity and excitement. That, combined with the fact that this game is one of the current, modern crop of freemium games (which come with free initially, and then milk you for your money by stunting your progress within the game), makes me feel that this game doesn't quite live up to its potential as such a visually stunning iOS racer.
While its graphics will be sure to mesmerize with reflections, textures, and lighting effects galore, the somewhat limited and overly simplistic timed-tap gameplay of ACR Drift gets this game a less than stellar 2.5 star out of 5 star rating.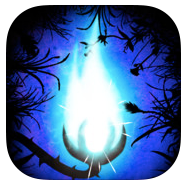 Now here's a unique and original game. Part endless-runner adventure, part frenetic swipe-and-dodge game, Primal Flame brings a refreshingly enjoyable gaming experience to iOS devices.
The premise is simple: you ignite and carefully control a single flame of light. With this flame, you collect light seeds while avoiding and/or killing ravenous and deadly light-devouring plants and dodging falling leaves. As the game progresses you are rewarded with credits with which you can buy a variety of different light sources and magic spells that bring with them varying capabilities. However, as you can imagine, as you progress the game also becomes much more challenging and fast paced.
This game is beautifully rendered and has an eerie, ethereal soundtrack to accompany the adventure. It's a simple yet addictive way to spend five minutes, or to pass an hour. I loved the graphics of this game, and the bonus literary quotes after each game on the topic of light, by a variety of world-renowned authors is icing on the cake, especially for anyone poetically inclined.
I give Primal Flame high marks with a 4.5 out of 5 star rating.
Here's a sweet new game that's sure to win the hearts of many fans of this genre. If you enjoyed the massively successful game series, Galaxy on Fire (free), then you'll likely fall in love with this new space-based combat flight game.
I appreciated that Beyond Space offers accelerometer steering in addition to the more traditional joystick controls. I also really enjoyed the crisp animated graphics and intense outer space dogfights and intense combat gameplay in zero gravity. One thing I'd have liked to see is the option to select point of view; it would've been nice to be able to choose from third-person or cockpit perspectives. Other than that minor gripe, I think it's safe to say that Bulkypix (developers who brought us blockbuster games like Type:Rider, Dead Effect, and Lone Wolf) has another hit on its hands with Beyond Space.
I give Beyond Space a solid 4 out of 5 stars.