By Dig Om on Mon, 09/16/2013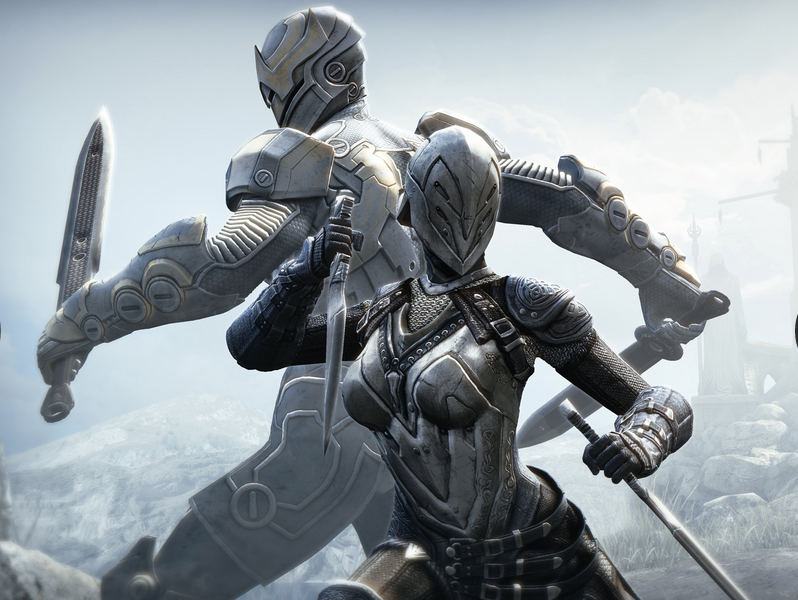 Game Centered features roundups and in-depth reviews of the best in iOS games and related gaming news. Among the App Store's myriad games, it's all too easy to overlook some of the greats. Each installment of Game Centered will take a close look at a select few worthy of special recognition. In this installment we take a look at the Infinity Blade game tie-in, the short film Infinity Blade: Origins, as well as Call of Duty: Strike Team and Asphalt 8: Airborne. Read on for all the juicy details...
Master your iPhone in one minute a day:
Sign up to iPhone Life's Tip of the Day Newsletter and we'll send you a tip each day to save time and get the most out of your iPhone or iPad.
Infinity Blade: Origins. The Short Film Debuts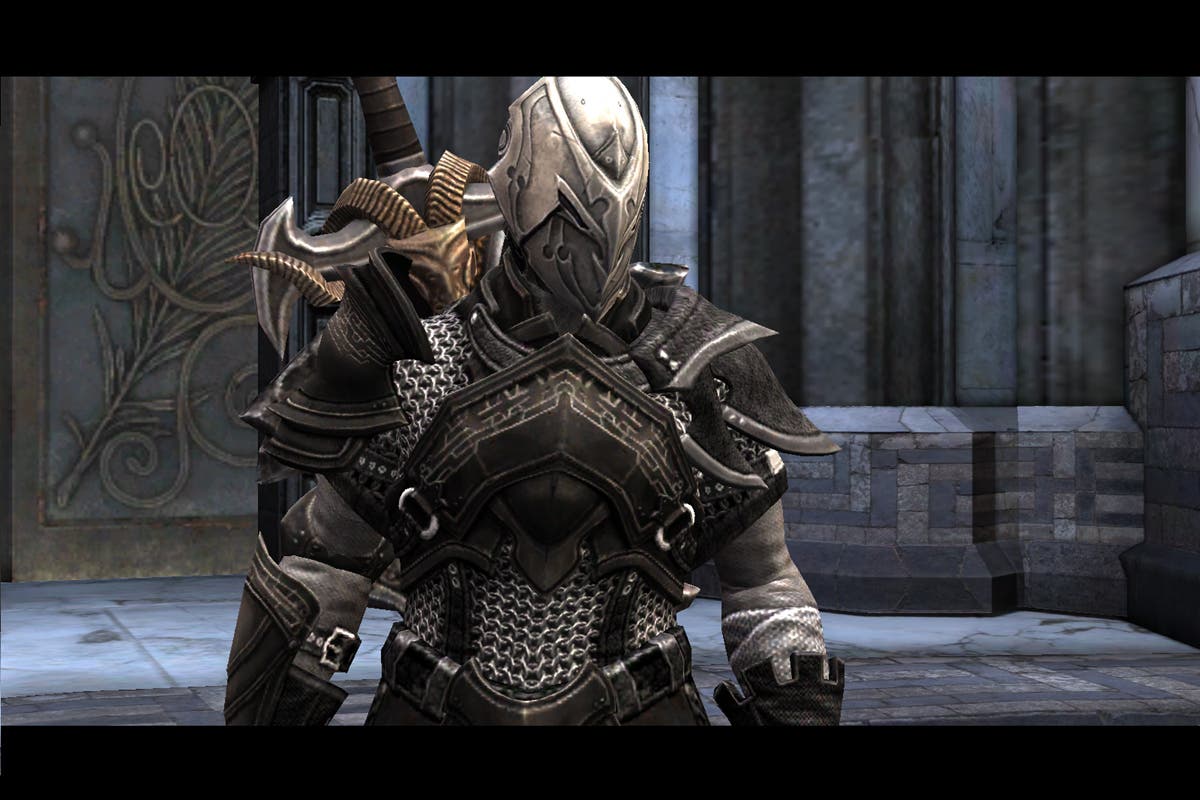 I usually only write about things I have evaluated or which I am familiar with. However, because I haven't finished reading the new eBook, Infinity Blade: Redemption ($2.99) which is the segue between Infinity Blade II and the upcoming Infinity Blade III (due out in just a few days!), not only do I have to hustle to finish that excellent read, I couldn't allow myself to watch Infinity Blade: Origins for fear of major spoilers! But that doesn't mean I don't want to let all of you know about the short film which just debuted!
So I'm in the awkward position of not really knowing, or even wanting to know, what the heck this short film is really all about, and yet, strongly encouraging anyone who isn't in my conundrum of being in the middle of reading Infinity Blade: Redemption to go out and watch this excellent film. At least I'm assuming it's an excellent film, considering it's directed by Ben Hibon of Harry Potter animation acclaim, and narrarated by John Noble of Lord of the Rings fame.
So if any of you watch this video, I hope you enjoy it, just don't tell me anything about it in the comments below. And for those of you who want even more details of both the origins of the Deathless, as well as details as to what went down between Infinity Blade II and III, be sure to check out the eBook, Infinity Blade: Redemption.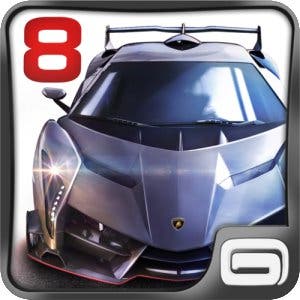 This is my current favorite racer, and in fact, one of my favorite iOS racers of all time. The graphics are killer, the racing will get your pulse pounding and your adrenaline pumping, and the gameplay dynamics are phenomenal!
As the name infers, Airborne has an abundance of ramps placed throughout therace tracks, there for you to hit and launch off of, propelling yourself through the air and allowing you to do barrel rolls, flat spins and more. Pray you don't crash though, as every second counts and the competition is fierce, especially in multiplayer mode! I'm always amazed at the talented players I'm up against in iOS multiplayer games, and this one is no different. A testimony to the level of hardcore gamer intensity that iOS caters to!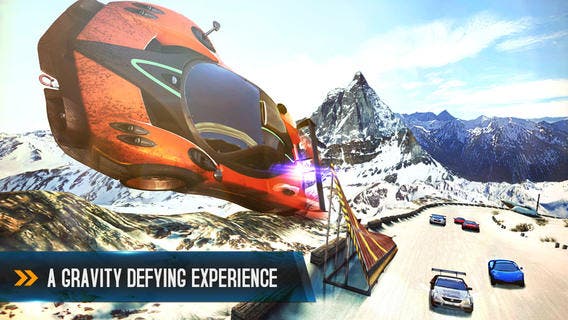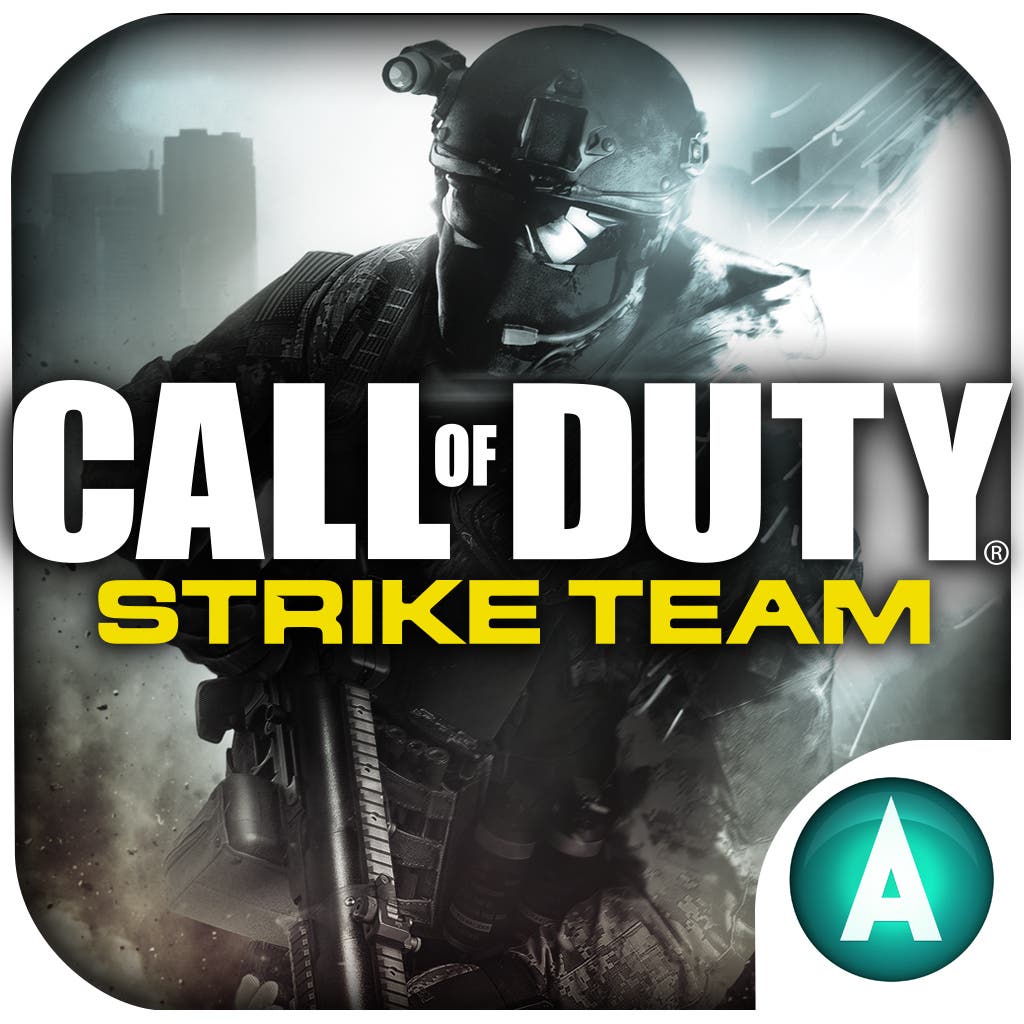 Wow! This is one smart game. This is a totally unique game and one that truly pushes the boundaries of what the iOS gaming platform is capable of, and we're not even talking about 64-bit chip capabilities yet!
If you are a gamer then chances are you are already familiar with top-down combat games, where you view and control the action from a bird's- eye view. You'll also likely be familiar with the First-Person-Shooter (FPS) style of combat game, where you look out at the action through your character's own eyes, only seeing the world around you along with your own hands and your weapons.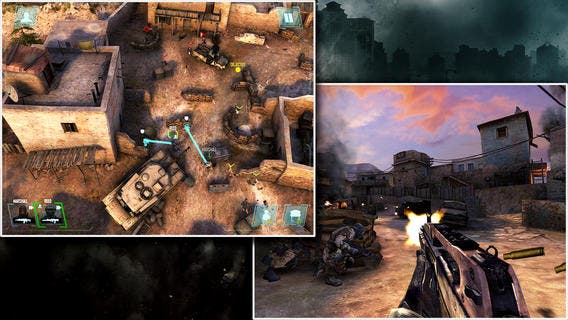 Well, take all of that and add an element of being able to switch characters as well as FPS and top-down perspectives and you'll have an inkling of what this amazingly advanced new game offers. I've played a lot of games of all types and to say this one blew me away would be an understatement!
In Call of Duty: Strike Team, you are able to select "Drone View" whereby you can scan the are from a strike drone in the air and control your characters' movements from above, while scoping out enemy locations, planning your strategies and even attacking with a fancy select to aim/double tap to fire feature. Or, you can select the FPS view that many of us are already very familiar with to do combat on the ground as one of up to four elite special forces soldiers with unique skill sets and weapon outfits. Quite impressive indeed!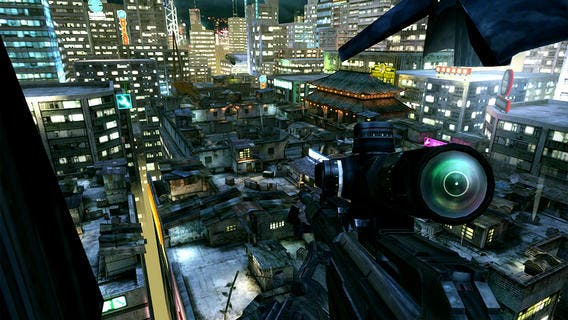 Call of Duty: Strike Team gets a solid 4 out of 5 Star rating from me. The only reason it doesn't get a 5 Star rating from me at this time (and I'm pretty sure it's a glitch that should get ironed out in their first update) is that so far it has demonstrated an annoying tendency to crash rather frequently on my iPad mini, sending me back to the beginning of the chapter each time. That said CoD: Strike Team is well worth checking out, and thankfully, it doesn't bombard you with in-app purchase ploys, which I've begun to see in even some of the more expensive iOS titles as of late.
4 out of 5 Stars: ****