By Dig Om updated on 07/29/2013
Game Centered features roundups and in-depth reviews of the best in iOS games and related gaming news. Among the App Store's myriad games, it's all too easy to overlook some of the greats. Each installment of Game Centered will take a close look at a select few worthy of special recognition. This week's Game Centered roundup features the new hit RPG Bloodmasque, the latest Prince of Persia installment, a sneak preview of Gameloft's Asphalt 8, this week's free App Store game, Le Vamp, and more!

1.  Bloodmasque ($6.99) App Store Editor's Choice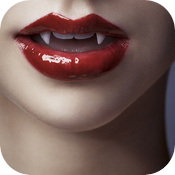 Master your iPhone in one minute a day:
Sign up to iPhone Life's Tip of the Day Newsletter and we'll send you a tip each day to save time and get the most out of your iPhone or iPad.
Since checking out 
Bloodmasque
 (
$6.99
)
 at 
E3
 earlier this year, I've
 been eagerly waiting for it to sink its teeth into the App Store. It has 
finally arrived, and it is well worth the price.
Brought to us by Square Enix, the same developers who just delivered another App Store Editor's Choice, Deus Ex, Bloodmasque takes the traditional role playing game to a whole new level, allowing you to actually place your very own face on the main character. When you set up your profile, you are given the options of selecting images of your face calm, pleased, and angry, which it then uses as the story calls for them.
Gameplay is story driven and action packed, with hack'n'slash thrills and elaborately rendered environments to explore and behold. Unreal Engine provides the developer's software behind this awesome game, and it surely won't disappoint any hardcore iOS gamer.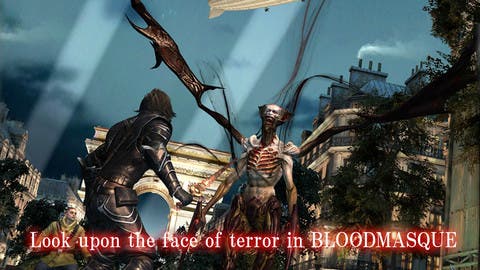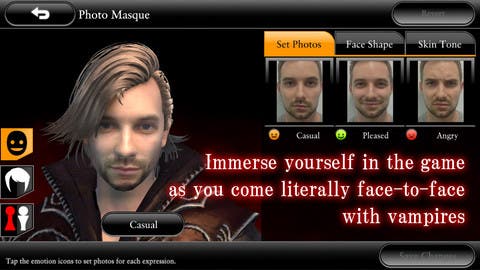 Features of this game include:
• Answering the call:
Recruit hunters other players have made as comrades in combat, and fight evil alongside the familiar faces of your friends.
• Simple controls, dynamic impact:
Bloodmasque was designed with the touchscreen in mind. Intuitive controls let you tap to attack and swipe to dodge as you savor the thrills of pulse-pounding vampire battles.
• Lavish production values:
Bloodmasque makes the most of iPhone, iPad, and iPod touch hardware to deliver the spectacular visuals and sublime orchestral arrangements players expect from Square Enix.
• Playthrough and In-App purchases:
Skilled players should be able to play through the game's main story in 12 hours or so (approximately 20 hours if played to full completion). The game is balanced so that in-app purchases are not required in order to experience the game's full story. Challenging trials featuring vampires of fearsome power await beyond the ending.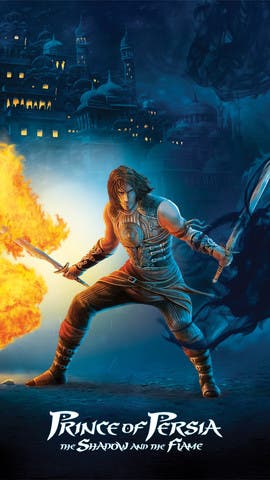 2. Prince of Persia: The Shadow and the Flame ($2.99)
One of my favorite old-school console games has found new life with
Ubisoft's
latest installment of the 
Prince of Persia, The Shadow and the Flame
 (
$2.99
). This new
sidescroller
packs high-jumping adventure, puzzles, and frenetic swordplay into this latest iteration of the popular franchise series.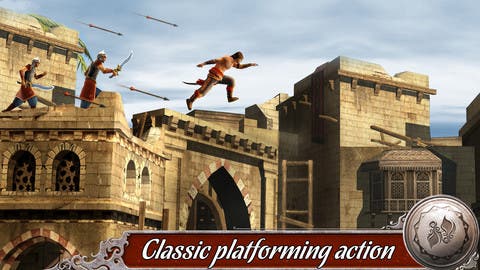 Features of this new version of the classic hit include:
• An immersive single player experience:
Follow the epic storyline of the original game.
Explore 14 levels rendered in visually-stunning 3D.
Dive into 5 state-of-the-art environments.
• A brand new combat system.
Discover an exciting new combat system with multiple enemies and tactical challenges.
Unleash devastating combos and unlock even more powerful ones as you progress.
Acquire new weapons for increasingly thrilling fight sequences.
• Intuitive controls designed for touchscreens.
Experience the highly-acclaimed Prince of Persia platforming gameplay.
Choose between gesture-based touch controls or the classic virtual joystick.
Perform fluid and acrobatic moves to overcome challenges, or go step-by-step with Cautious Mode.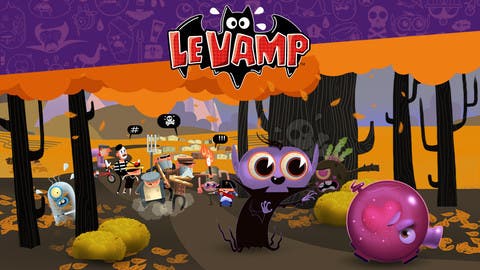 3. Le Vamp (free), 
Editor's Choice and this Week's App Store Featured Free Game
Le Vamp is an endless runner that takes a different twist on the genre. In Le Vamp, 
you play as a rather adorable little vampire, running for his life from a mob of raging villagers. A
nd instead of controlling your character's movements with jumps and swerves, you control the obstacles that turn up in his path. From knocking over trees to form bridges to hurling Blood Pigs into the little vampire's path for sustenance to blocking deadly sunbeams, your challenge is to clear the path and gather energy boosts and credits as you race along while avoiding all sort of lethal hurdles. This is a fun and different endless runner, which you can get now while it's free for a limited time.
Angry Birds Rio
 has just been updated with a whole new episode. Our South American feathered friends now have 15 new beach levels and some more exciting surprises. Angry Birds Rio has always been my favorite of the Angry Birds franchise (not a big fan of malicious pigs, and the tropical beach scenery of Rio suit my taste more than any other A.B. environment) and I'm looking forward to getting my feet wet with this latest expansion to an already excellent physics puzzler.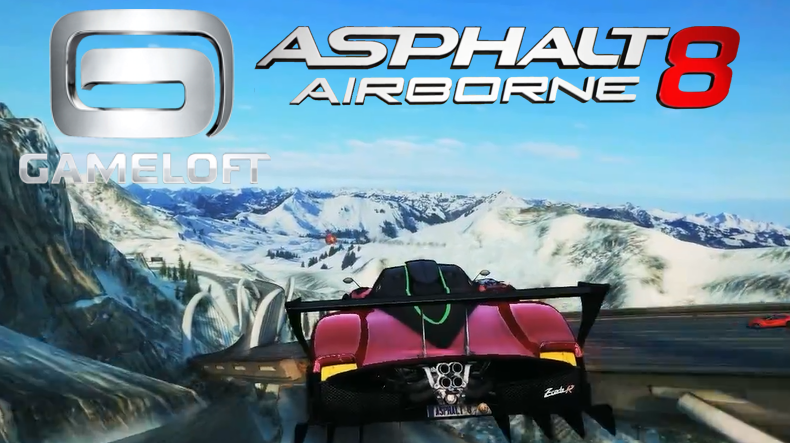 5. Asphalt 8, Sneak Peek Unveiled at Google's Nexus Press Conference
Google just held a small press conference where among other things, it introduced the new Nexus, arguably the iPad mini's closest thing to competition on the market. While that's all well and good (nothing wrong with a little healthy competition, even though the jury is still out as to just how much Google swiped Apple's good ideas) the big news for iOS users was the demo of the new, upcoming Gameloft racing game, Asphalt 8: Airborne. If you are already familiar with the Asphalt series, then this latest iteration needs little in the way of introduction. The plot is simple; race as fast as you can and beat the competition and overcome the challenges and time tests set out before you. And while the storyline may indeed be a simple one, the gameplay is nothing to scoff at, and from the looks of this latest Asphalt installment, the graphics and gameplay have only gotten better (hint: get ready to fly). This means more hair-raising and exhilarating action than ever. Word on the street is that Asphalt 8 will hit the iOS App Store Aug. 8. Until then, hold your horses and check out this killer trailer for the new racing sensation. On your mark, get set...
If you can't see the video above click
HERE
.