By Dig Om on Fri, 06/14/2013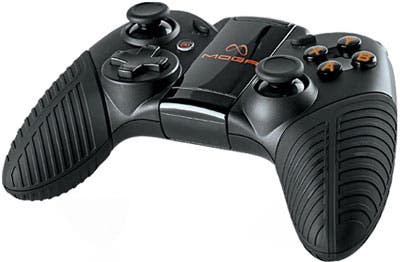 Among the App Store's myriad games, it's all too easy to overlook some of the greats. Game Centered features roundups and in-depth reviews of the best in iOS games and related gaming news.
This has been a very exciting week in the world of iOS gaming, and we have a lot of news to cover including:
Master your iPhone in one minute a day:
Sign up to iPhone Life's Tip of the Day Newsletter and we'll send you a tip each day to save time and get the most out of your iPhone or iPad.
* New games hit the App Store, including Superman: Man of Steel, Gangstar: Vegas, and Musyc;
* iOS 7 reveals Apple's plans for further domination of the gaming industry;
* Hot new iOS games debut at E3 2013;
* Apple announces 2013's App Store Design Award Winners.
3 New Apps Arrive in the App Store to Critical Acclaim
Superman: Man of Steel ($4.99 for the iPad only, HD version, $2.99 for iPhone)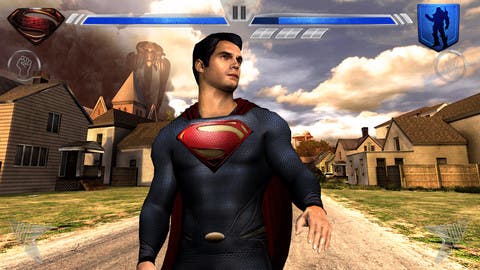 Man of Steel, brought to us by Warner Bros., the makers of the summer blockbuster of the same name, delivers fast-paced action with intense hand-to-hand battles with increasingly challenging foes. Man of Steel's developer, Phosphor, also created such stellar titles as Horn and another recently released movie tie-in game, World War Z. Man of Steel also is powered by Unreal Engine, the force behind the hugely successful Infinity Blade series.
Assuming the role of the caped crusader, you struggle to save Earth from the dominion of the evil General Zod and his deadly forces. If you are familiar with other popular games like Infinity Blade, Batman: Arkham City Lockdown, or Marvel's The Avengers, with their swipe-and-tap controls and dodge/parry/attack action, then it won't take you long at all to get the hang of Man of Steel. This game plays similarly to the above mentioned games with extremely detailed graphics and simple yet responsive motion control. Even though gameplay is inherently similar to The Avengers or Infinity Blade, this game has some noticeable, cool features the others don't have, including a much greater ability to move in 3D space. So when you dodge your enemies, you actually spin and dance around them like a prize fighter instead of the simple dodge left, dodge right of Infinity Blade. In combat, when you land a really good blow, you send your opponent careening through the air. Then, you have the option of continuing the battle in the sky or flying up and grabbing your opponent, steering him into obstacles like concrete walls, light posts, and vehicles. This isn't just another hack'n'slash style game. In Man of Steel your range of motion is deep, and the graphics constanly change based on how you fight.
Gangstar Vegas ($6.99)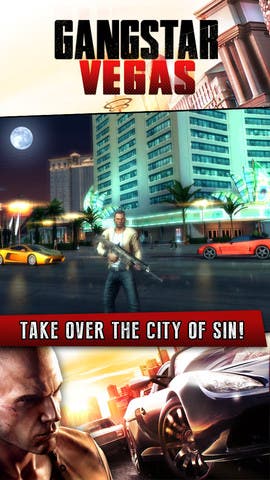 This recent arrival in the App Store is another open world sandbox style RPG set in the City of Sin, Las Vegas. Like other installments in the Gangstar series, you have free roam of the city as you amass money, weapons, and power on your quest to rule the underworld in this character and story driven action adventure.
With graphics worthy of the best console games and controls familiar to anyone who has delved into Gameloft's vast catalog of stellar RPGs, Gangstar Vegas is an excellent addition to the Gameloft catalog of stellar games and a riveting and absorbing game that will take you into the darkest corners of one of America's most notorious cities.
Musyc (Free)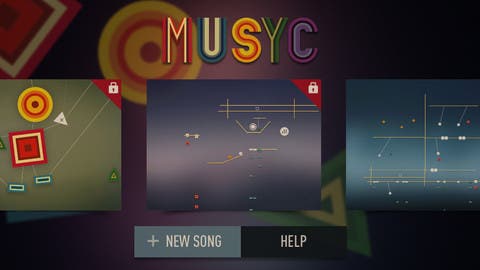 Now here's a game that brings a new twist to things! This game is not about competition but rather about nurturing the creative spirit in a fun, entertaining, one-of-a-kind way.
The premise is simple: different shapes are assigned different, customizable sounds. You draw lines on the screen and the shapes bounce off of the lines, making their tones. The more shapes you add, the more sounds you introduce. You can add different shapes/sounds with simple taps and remove shapes/sounds with intuitive swipes.
Creating melodies or cacophonies is at the tip of your fingers in this excellent new game. Musyc is great for kids and adults alike. It's sure to boost creativity and imagination— I highly recommend heading over to the App Store and downloading this game. 
The sky is the limit in this unique and engrossing musical game, crafting expansive soundscapes with captivating graphics.
---
E3 Reveals the Future of iOS Gaming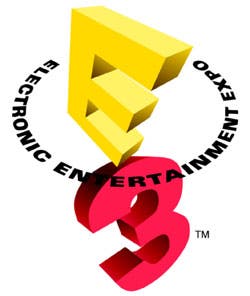 E3, the Electronic Entertainment Expo is one of the biggest and most popular events in the video game industry. Taking place this past week in Los Angeles, E3 is where game developers gather to unveil their latest masterpieces.
Although the drought continued regarding games featuring strong female leads this year in this male dominated and controlled industry, E3 nevertheless showcased some amazing iOS games.
Upcoming iOS Games Unveiled at 2013's E3 to Watch for: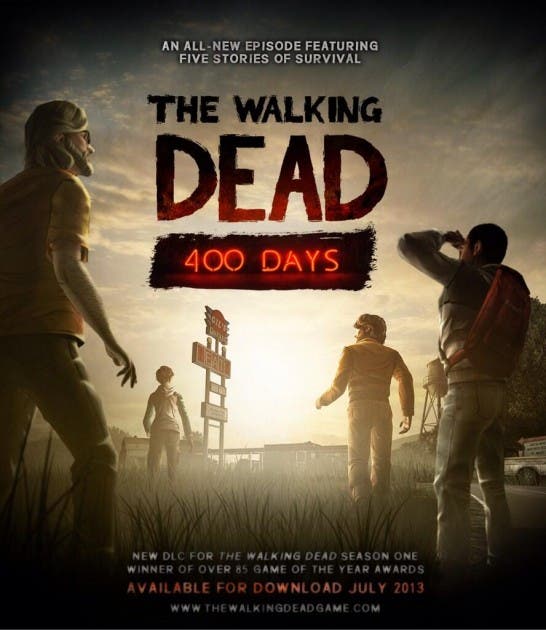 * One of the most popular iOS games, The Walking Dead, will see both new episodes released for its first season, followed by an entirely new season not long after. Save your progress from season one as the choices you made will continue to play a part in how this award-winning RPG plays out. The latest installment to The Walking Dead game, season one, will be called 400 Days and will serve as a link between season one and the upcoming second season of the game.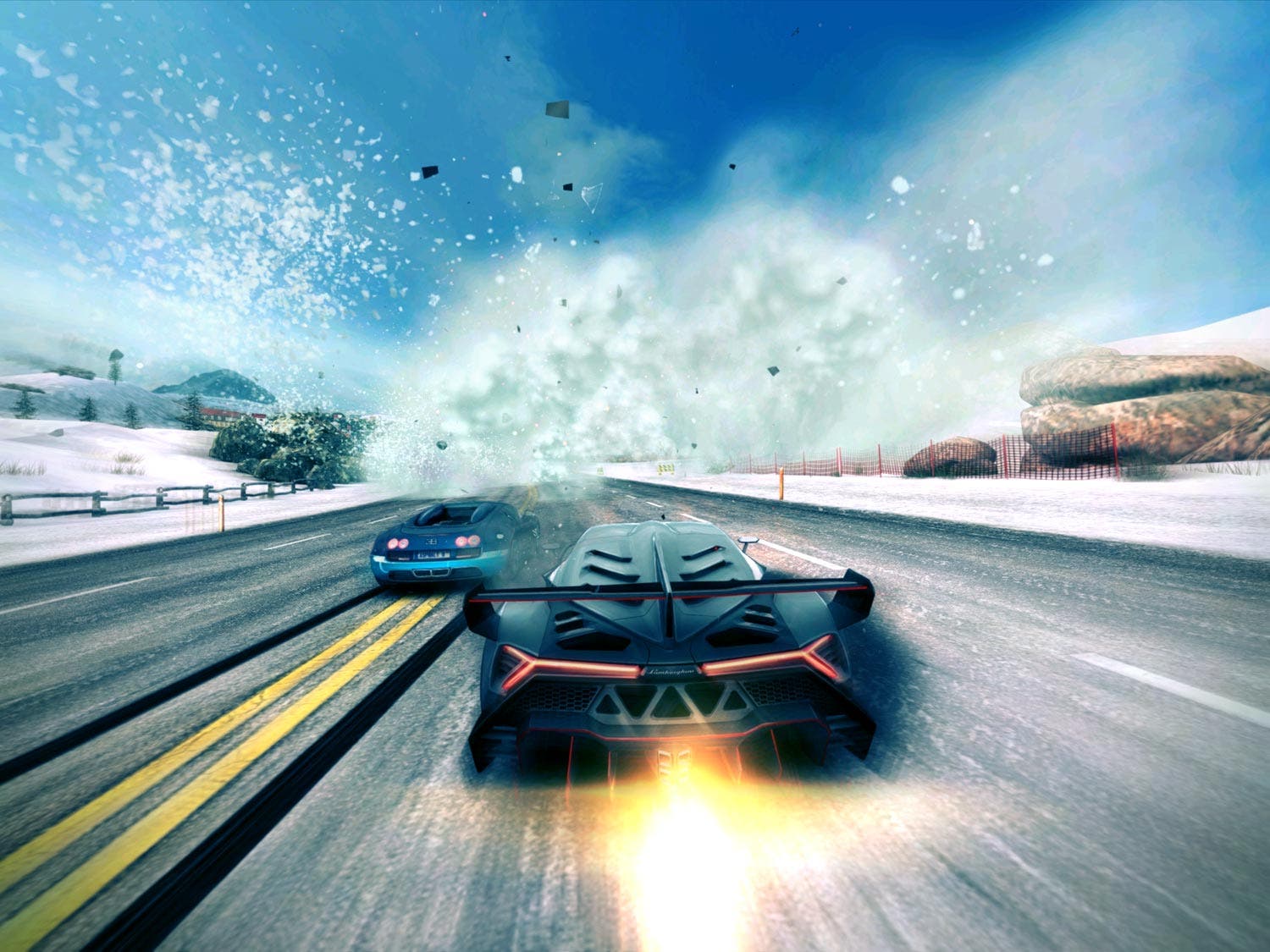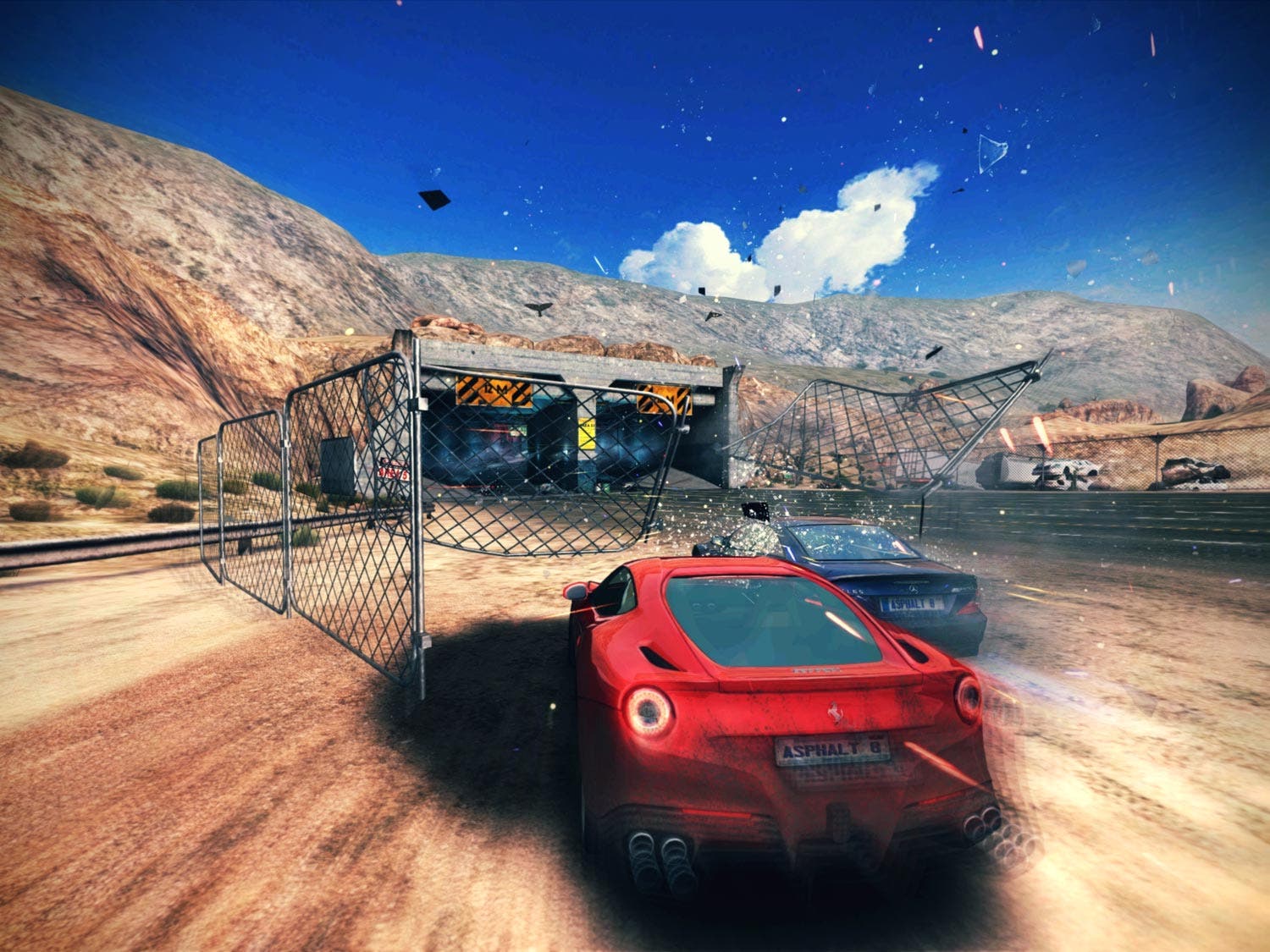 Screenshots from Gameloft's Asphalt 8: Airborne
* Gameloft has some exciting new games arriving on iOS later this year. Many of its new games will be new chapters in some of its highly successful franchises, including the latest in the fast-paced racing game, Asphalt 8, as well as Modern Combat 5, and also the third chapter in the Brothers In Arms saga, which hasn't seen a new installment since 2010.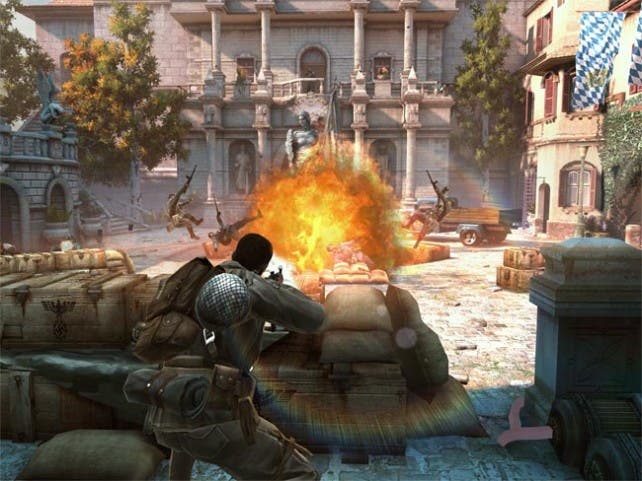 Gameloft's Brothers In Arms 3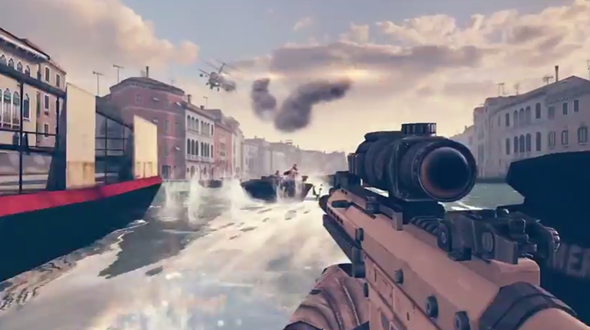 Gameloft's new Mortal Combat 5
Known for making games very similar to hit console titles, Gameloft consistently produces unrivaled quality games, which both casual and hardcore gamers alike are always excited to get their hands on. For more on Gameloft, be sure to check out my latest article in the current issue of iPhone Life Magazine to read more about Gameloft and its standard-setting iOS gamers.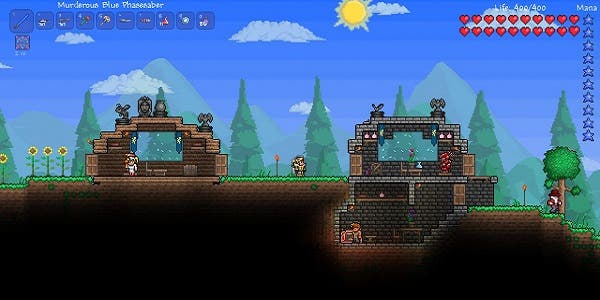 * The PC hit Terraria, makes its way to iOS later this year, promising to bring hours of meticulous, detail-oriented, action-packed, world-building fun to iOS gamers everywhere. This game has seen tremendous success on PC format and I know there's a lot of excitement and anticipation over this hit being ported to iOS at last.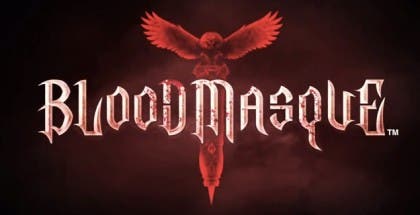 * Square Enix, the developers behind such iOS hits as the Final Fantasy and Order and Chaos series, unveiled what promises to be an interesting and entertaining game, called Blood Masque.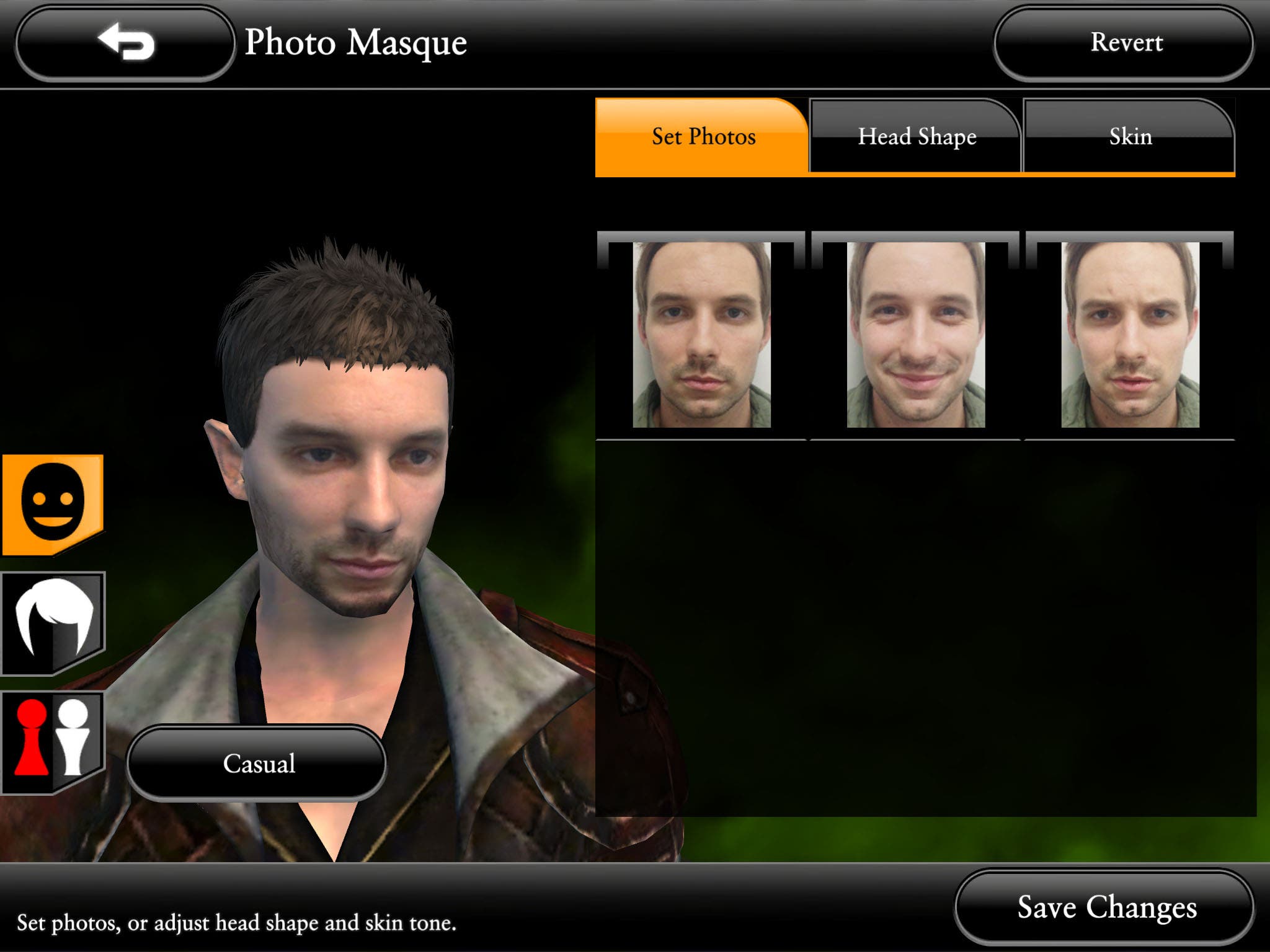 This Vampire hunting game will feature stunning graphics, exciting game play, and a captivating storyline. And what's more, Blood Masque has the unique feature of allowing players to superimpose a photo of themselves over the lead character for a level of game customization previously unheard of.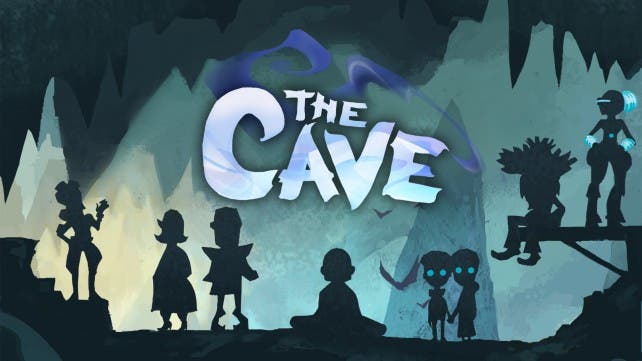 * SEGA announced this week at E3 that it would be porting its popular game The Cave to iOS later this summer. The Cave is an action/adventure platform puzzler that has done quite well on consoles including the Xbox 360 and Playstation 3. In The Cave you control a team of explorers, each with unique talents, as they make their way deeper and deeper into a magical, talking cave.
Stay tuned to Game Centered here at iPhone Life, and I'll keep you abreast of all the latest releases as these games, and many others make their way to the App Store.
---
iOS 7 Reveals Apple's Plans for Further Domination of the Gaming Industry
With the introduction of iOS 7 at this week's WWDC keynote, Apple rolled out a slew of new APIs, some of which give us some insight into the future of iOS gaming. Included in iOS 7 will be support for third party MFi (Made For iOS) gaming controllers as well as greater Game Center integration.
Apple shared diagrams of potential 3rd party MFi game controllers
With these moves, Apple takes another step toward solidifying its position as one of the most dominant forces in the video gaming industry. Already one of the most popular and most played gaming platforms in the world, iOS games stand poised to rival (if not surpass) even the best, console and handheld game systems.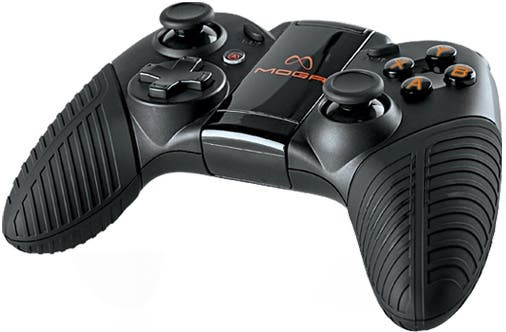 MOGA game controller
Apple is already said to be in talks with Logitech and MOGA about bringing Apple certified third-party game controllers to market, and according to reports, we can expect to see these controllers become available later this year. As exciting as all of this news is about Apple approved third party gaming controllers, I for one was happy to hear that any games supporting MFi gaming peripherals will still support the standard touchscreen control format, which I have so grown to love and appreciate.
---
Apple announces 2013's App Store Design Award Winners
Personally, I'd say that just about any award from Apple is a good thing, much less the prestigious 2013 Apple App Store Award for Excellence in Design. This year's winners in the game category include the eerie sidescroller Badland ($3.99), which you'll find reviewed HERE, and the retro-classic arcade game, Ridiculous Fishing: A Tale of Redemption ($2.99).

2013 Apple Design Award winner: Badland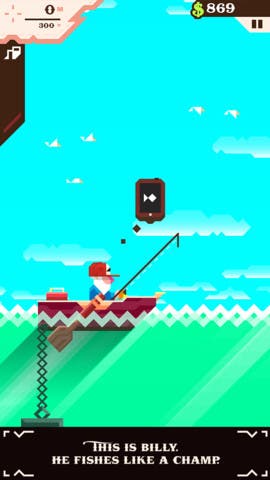 2013 Apple Design Award winner: Ridiculous Fishing - A Tale of Redemption
Both of these games take iOS gaming into unique territory and combine elegantly rendered, stand-out graphics with innovative and intuitive gameplay to deliver gaming experiences that addictive, entertaining and one of a kind. Other winning games for 2013 include the World War II ariel combat flight simulation game, Sky Gamblers: Storm Raiders ($0.99) and the immensely popular word game, Letterpress (Free). If you haven't downloaded these award winning games onto your iDevice already, now's a perfect time to check them out!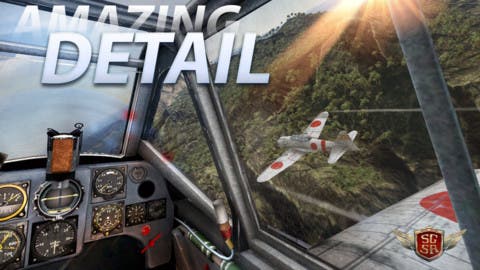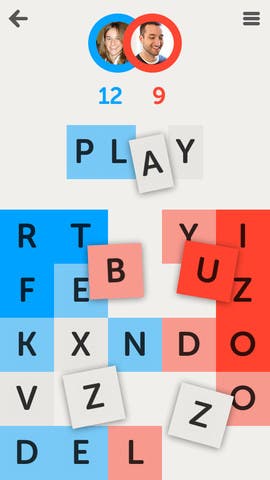 2013 Apple Design Award winners, Sky Gamblers and Letterpress
---
Do you have an iOS game you would love iPhone Life to review here at Game Centered? If so, leave a comment below telling me about it!