By Dig Om on Tue, 04/02/2013
Game Centered features roundups and in-depth reports of the best in iOS games and related news. Among the App Store's myriad games, it's all too easy to overlook some of the greats. Each installment of Game Centered will take a close look at a select few worthy of special recognition.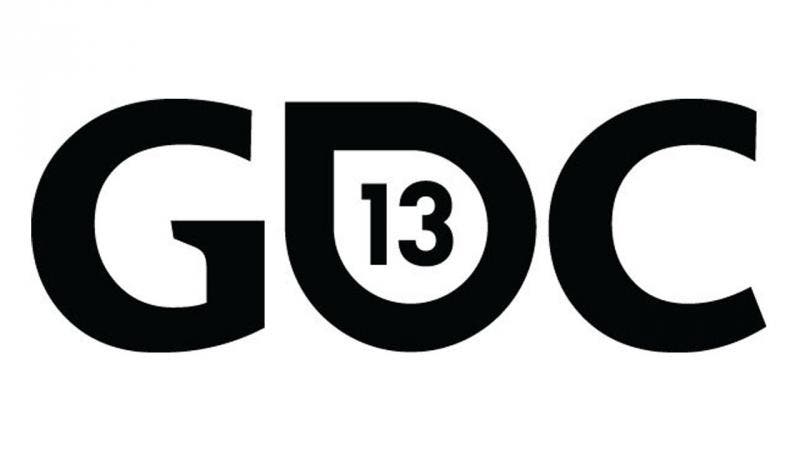 Master your iPhone in one minute a day:
Sign up to iPhone Life's Tip of the Day Newsletter and we'll send you a tip each day to save time and get the most out of your iPhone or iPad.
This week's installment of Game Centered focuses on the Game Developers Conference, which took place last week at the Moscone Center in the heart of San Francisco. While there was no shortage of press-worthy news among the world's most talented game developers present, some of the brightest highlights I came across were ne iOS technology and innovations.
1. Rumors of an Apple iOS Gaming 'Joypad'
Rumors of a dedicated game controller by Apple have certainly generated a lot of buzz in the short time since it surfaced late last week. The word from the conference as reported by PocketGamer is that Apple has been holding behind-closed-doors conversations with developers to explore the feasibility of a game controller. The story quickly picked up steam and has already been covered by many other Apple-oriented websites out there. It may even be partially true; Apple may well have been in private discussions with game developers at this year's GDC about game controllers.
And while you may be salivating at the prospect, The Loop's ever-reliable Jim Dalrymple has given this particular story his iconic "nope." With his impeccable track record and close ties with Apple, perhaps you shouldn't hold your breath for an Apple-branded game controller, as sweet as it may sound.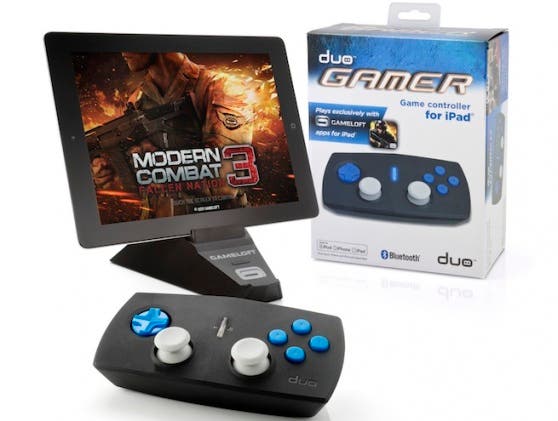 In the meantime be sure to check out the iOS/Gameloft-compatible Duo Gamer controller, which works with an ever growing number of top award-winning Gameloft titles, including some of my favorite Gameloft titles: Modern Combat 3, Asphalt 7 and N.O.V.A. 3. It is the best alternative I've come across so far...
2. Epic Games Introduces Infiltrator and Unreal Engine 4
Epic Games made big waves at the GDC, showing off a sneak peak of its new graphics capabilities. It used a video game demo for Infiltrator, built on the new iteration of the Unreal Engine, Unreal Engine 4. If you're familiar with iOS gaming, then chances are you're also familiar with the spectacular Infinity Blade series, also by Epic Games. Infinity Blade has enjoyed very successful iOS exclusivity and was built on Unreal Engine 3. Infinity Blade raised the bar for console-quality iOS games, and it looks as if a game like Infiltrator will raise the bar even higher.
With what promises to be some of the best graphics and gameplay available on iOS, the Unreal Engine 4 is one to watch for. I will keep you updated as games built on this engine near public release. In the meantime, be sure to check out the absolutely stunning video game trailer above, and if you can't see it, click HERE.
3. The Oculus Rift Virtual Reality Headset Steals the Show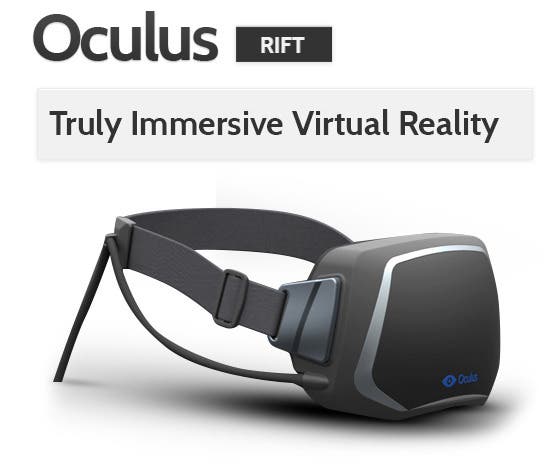 Virtual Reality was big news at this year's GDC, with nothing more highly anticipated than the Oculus Rift. Long lines of journalists, developers, and industry analysts thronged the booth to get their three-minute sampling of the Oculus experience. Oculus has been working closely with developers at Epic Games and have succeeded in transporting us into the dynamic and visually rich world in which the Infinity Blade sage takes place. It's quite amazing to be able to don a piece of eyewear, (albeit it somewhat bulky) and be able to navigate and interact within the Citadel with full field of view. With the Oculus and its motion detection capabilities, when you look up in real life, you look up in your virtual body in the Citadel. Look right or left and your character does the same. Use your handheld game controller and you can move about while you look around. The eyewear completely encloses your eyes so that there are no periphery distractions, delivering an immersive effect that is quite powerful and absorbing.
The first developer's kit of the Rift has just begun shipping; click HERE if you are interested in finding out more about it. I for one am very excited to see what new horizons this nifty little device will unveil before our eyes in the near future. Initial rumors suggest that the Rift will be very affordable when it does finally make it to market, with a possible price point under $300.