By Dig Om updated on 01/24/2014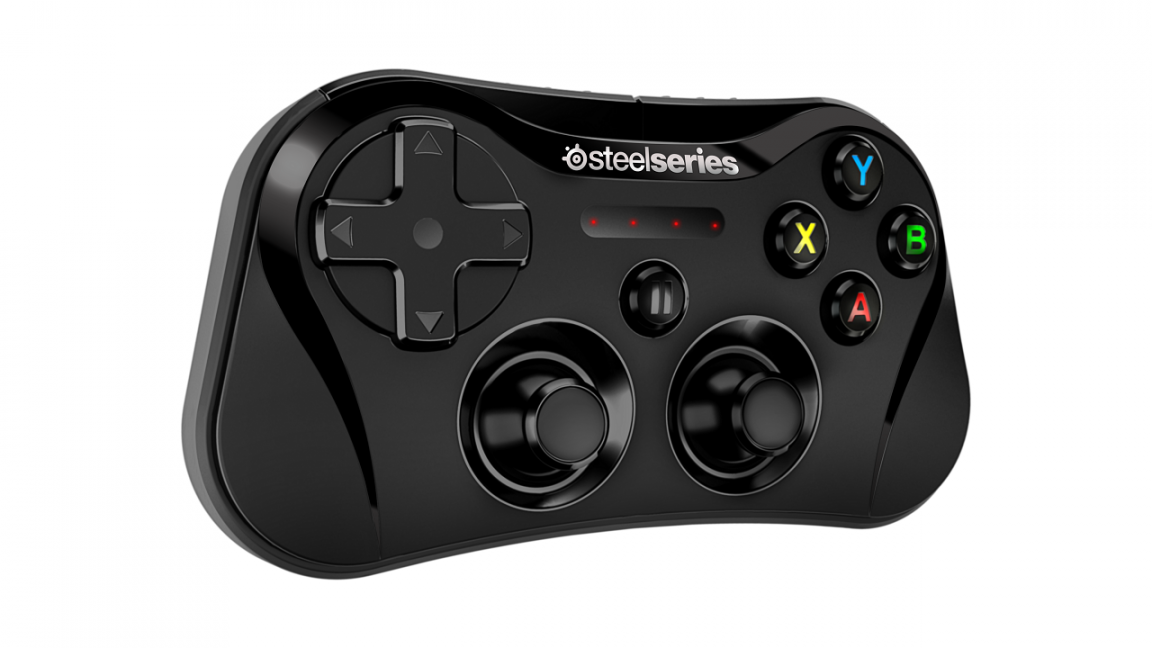 The new SteelSeries Stratus game controller ($99.99) is available to pre-order now and the website promises the controller will ship within 30 days. I've been working with the SteelSeries game controller a lot lately, and I have to say, besides the fact that it's the only wireless (Bluetooth) game controller on the market, it's ergonomic and it handles well. The sensitivity is finely tweaked making the controller quick and responsive, without much glitchiness or lag.
Master your iPhone in one minute a day:
Sign up to iPhone Life's Tip of the Day Newsletter and we'll send you a tip each day to save time and get the most out of your iPhone or iPad.
Having received a pre-release test unit of the Stratus, I've found new reasons to spend time playing some of my favorite iPad games. The controller supports the following titles shown below and featured on the SteelSeries website, with more being added all the time as developers add support for the third-party MFi-certified controllers.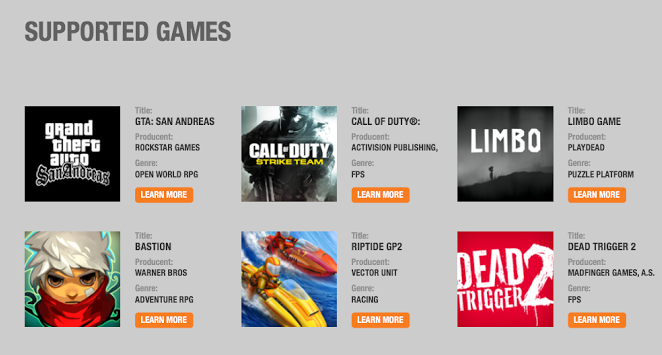 I've played all of these  great games (plus my favorite racer: Asphalt 8, even though it's not officially on SteelSeries' list yet) with the Stratus controller and it's delivered an awesome gaming experience, that is, once I get over my compulsion to touch the screen like I'm accustomed to!
Of course, there is a learning curve, that goes without saying. The Stratus doesn't come with much in the way of functional directions for use within individual games. However, I'd consider it the responsibility of the game developer to provide directions for controller operation within the app under game options or controller settings. Since this technology is so brand spanking new, the developers have yet to incorporate directions for utilizing the controller's functions, so it took some trial and error to figure out which button performed which action in each different game.
SteelSeries Stratus, and Gameloft's Asphalt 8 running on an iPad mini
Pros:
Bluetooth connectivity.

A full charge gets you about 10 hours of gameplay.

Pressure sensitive controls.
Extremely portable
A cover that keeps your controls safe while it's in your pocket or pack, and clips on the controller's underside when gaming for extra handhold real estate.
Plugs into your PC for any firmware updates.
The sides are covered with grippy rubber.
Cons:
Small! I get it, SteelSeries wanted this to be totally portable like our mobile devices, but when they get around to making another version, which I'm almost sure they will, I'd love to see a larger controller option introduced. Admittedly, I have large hands, but I never quiet felt like I could get a good grip on it, as if it were about to fumble out of my hands.
Games, what games? While more games than just those shown above will work with the Stratus, at the moment finding them is either a matter of reading details about the specific app in the App Store, or trial and error. It would be awesome if the App Store had an icon or a section specifically for games that support third-party MFi controllers.
Not all games are supported equally. For example, when playing GTA: San Andreas I was able to control most elements of the game directly via the Stratus, however with Bastion I found myself having to continually tap the touchscreen when menu choices were required. I found this to be an issue with a few other titles I tried. I imagine the lack of consistency is something that will get ironed out by the app developers, hopefully sooner rather than later.
Despite being a great gaming alternative, I still experienced sporadic glitchiness and some response lag time when using the Stratus.
Pricey! Considering the fact that SteelSeries makes a game contoller for PCs and Android tablets that sells for $59.99, the $99.99 tag on the Stratus seems a little high, though equivalent to the other MFi game controllers already on the market.
I have to say for the record, I LOVE the existing iOS game interface, with the iDevice's internal gyroscopes and touchscreen user interface. But for those of us who also appreciate interaction with a more traditional console game controller, this one will seem very comfortable and familiar. The jury is still out as to whether or not the advantages of a third-party game controller outweigh the intuitive and easy-to-use touchscreen controls of the iOS touchscreen interface. Nonetheless, I can't wait to see what kind of fancy and intriguing ways developers are going to put all the buttons on the Stratus to good use in the near future! Stay tuned to iPhone Life for future reviews of this cool new gaming accessory.