By Dig Om updated on 04/24/2014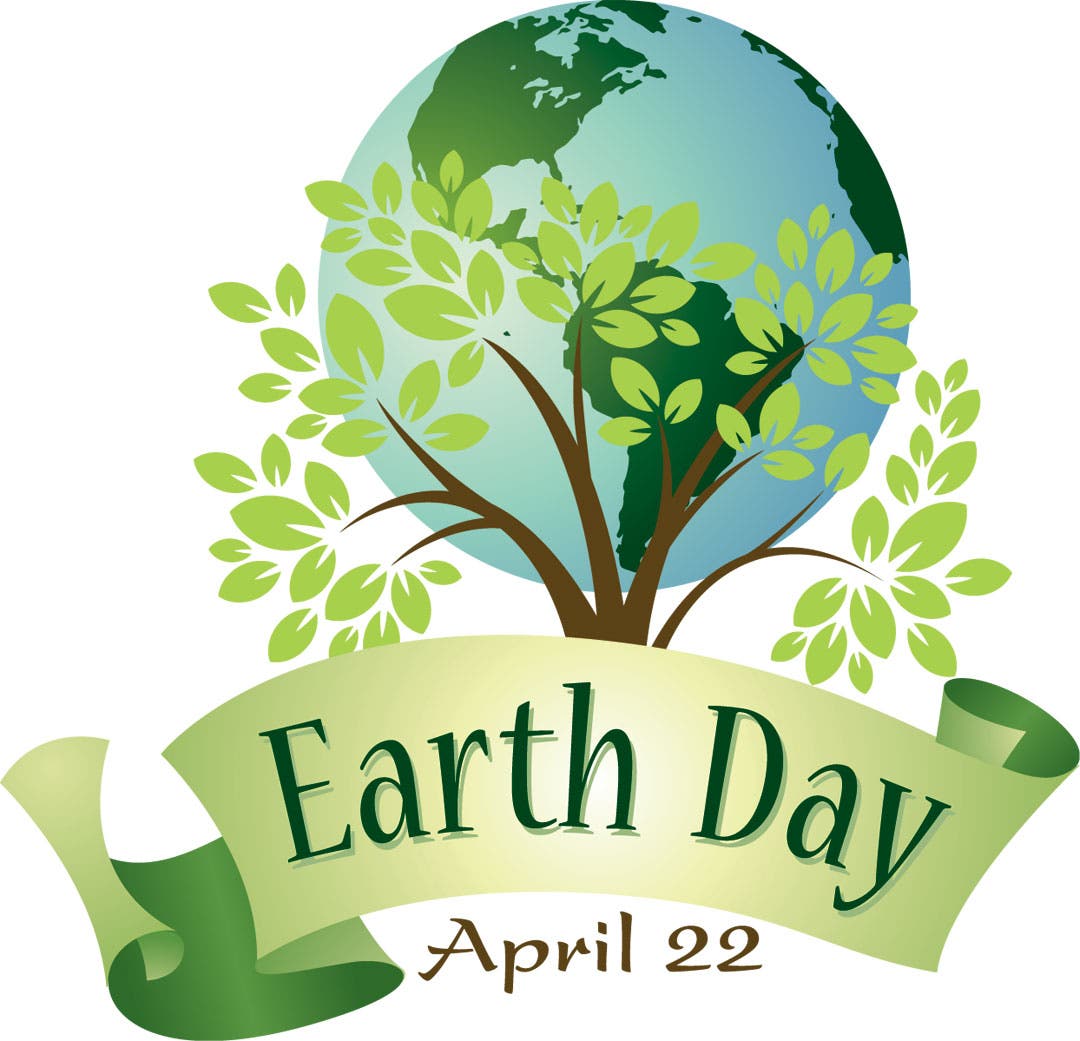 Happy Earth Day everyone! I'll admit, I've got mixed feelings about the contemporary celebration day known as Earth Day, simply because I feel strongly that EVERY day should be approached with the love and respect for Mother Earth that Earth Day promotes. Nonetheless, once a year is better than nothing. We all have our own connection to this great planet and there's no shortage of cool gadgets, gear, and apps to help us get out there and enjoy all that this bountiful planet has to offer. I've put together a roundup (presented in no particular order) of some of my favorite items. This roundup features accessories that will encourage you to spend more time romping and frolicking outside, and that will support doing so with your modern-day tech in tow. The gear featured here isn't necessarily produced by any award-winning Eco-friendly companies, but they might inspire you to spend more time outdoors and perhaps develop a greater connection with this great planet and Mother Nature.
Master your iPhone in one minute a day:
Sign up to iPhone Life's Tip of the Day Newsletter and we'll send you a tip each day to save time and get the most out of your iPhone or iPad.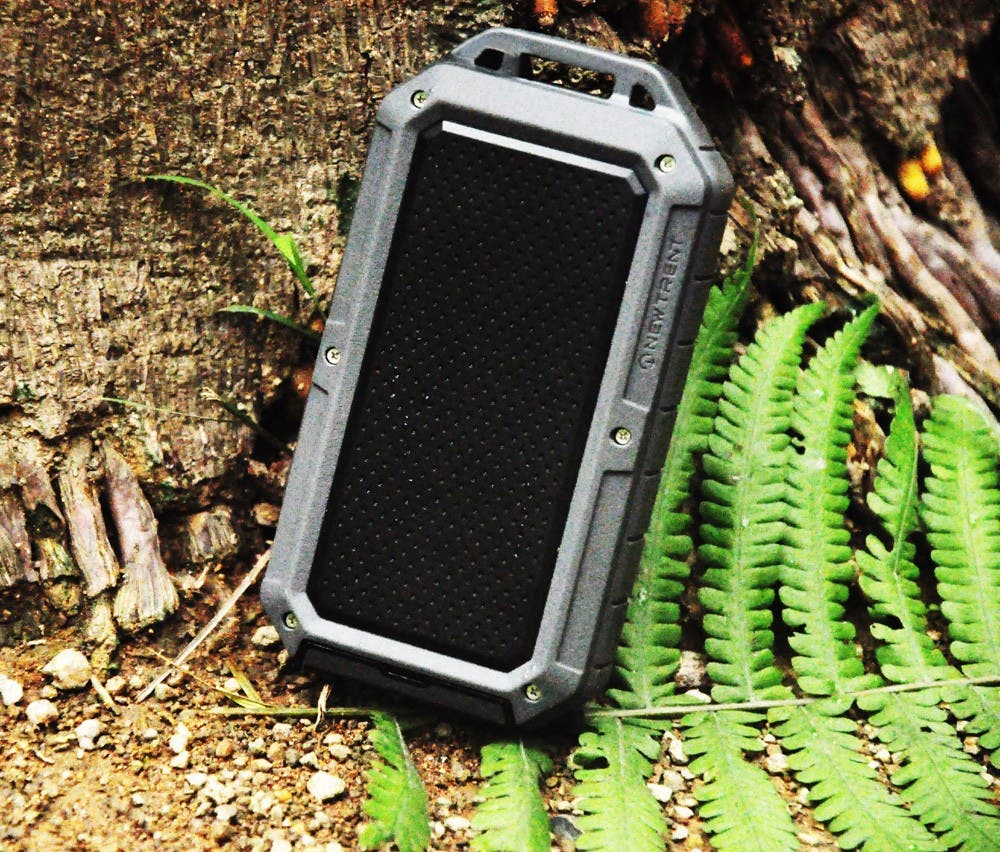 This waterproof, shock-proof, dirt proof Li-ion battery packs a whopping 12,000mAh into its compact shell, enough to boost your iPad's capacity from 10 hours of Internet use up to 20 hours, and your iPhone's from 7 hours of surfing to around 40 hours. If you are going off-grid for any stretch of time, this handy little gadget will help ensure that you don't run out of power when you need it most. The PowerPak can be especially invaluable in an outdoor emergency situation if your battery is low. Sometimes a good backup battery for your iPhone can make the difference between life and death.
With the Goal Zero Nomad/Switch kit you can effectively keep your iPhone charged or even give your iPad a considerable boost while off-grid, all from the power of the sun. This kit is lightweight, rugged, and extremely portable. You can even expand your charging potential by adding more Switch 8 Rechargers ($39.99 each) for extra backup battery power.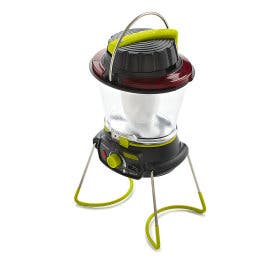 The Lighthouse 250 camp light with dimming lights and emergency flashers can provide anywhere from 2.5 up to 48 hours of lighting off a single charge. It also has a built-in battery that can charge your USB powered handheld devices via a built-in USB cable. The Lighthouse 250 has one more advantage and that is its ability to recharge with a hand crack, conveniently situated on top of the lantern.
If you are looking for a multi-purpose, awesome sounding, ruggedized Bluetooth speaker, the BRV-X might be just your cup of tea. Not only does this speaker sound amazing, with settings for both outdoor and indoor enjoyment, the BRV-X is also rated to withstand all kinds of abuse. It's safe to say this tough speaker can handle just about whatever the elements throw at it. The BRV-X also has a powerful built-in battery bank so that you can recharge your iPhone from it.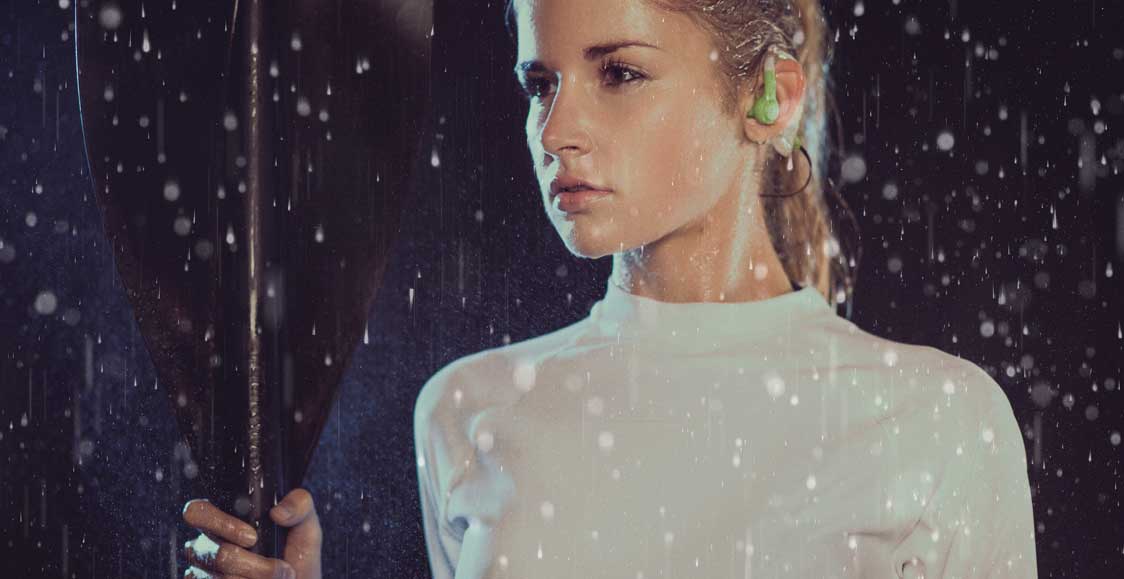 These are the earphones you'll want if you're going to be engaging in any kind of sport, especially an extreme sport. The completely waterproof, Bluetooth headphones are the salvation of any dedicated swimmer, kayaker, or athlete who participates in sports that make you sweat or get wet. These headphones will let you take your workout playlist with you no matter what trail you travel. If you are anticipating adventures in the great outdoors, these earphones will be up for the task.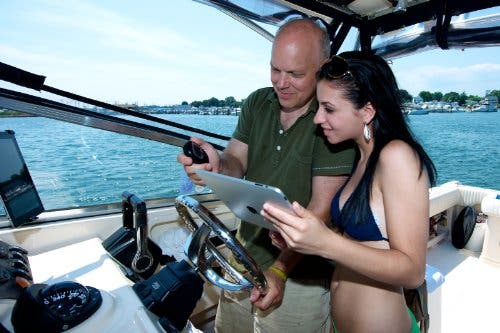 Sure the iPhone has the ability to run any number of GPS navigation apps on it, but the big shortcoming of all of them is that without a cellular signal they have limited functionality, only working as well as your signal will allow. No signal; no GPS, and it's all too easy to find yourself out there, in need of direction yet bereft of a signal. To the rescue is Bad Elf's GPS Pro, which is a GPS that can pair with your iPhone or iPad over Bluetooth (up to five devices can pair with it at once!) Meaning that you don't need a cell signal, just GPS satellite reception. Theoretically, you could be lost at sea and still be able to get your bearings if you have the Bad Elf GPS Pro and your iPhone. And if you are at sea or even in an RV, the GPS Pro is a handy way to navigate without depleting precious onboard power supplies.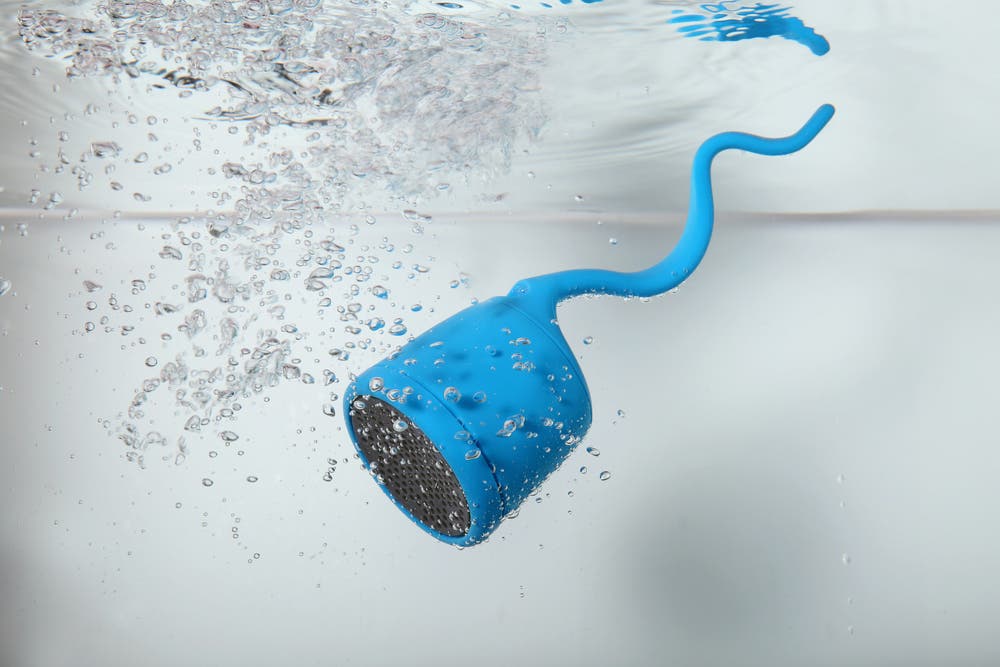 The Swimmer is from a company that certainly earned its name with this product. The miniature Swimmer is both waterproof (yep, it can be submerged completely for up to 30 minutes, no problem) and LOUD. For a speaker this tiny, it sure puts out a mighty roar. With crisp, clear audio quality, a whopping 16 hours of playback on a single charge, and a flexible tail that can double as a stand or a belt "clip" the Swimmer is the perfect counterpoint to Braven's above-mentioned, larger and less portable BRV-X.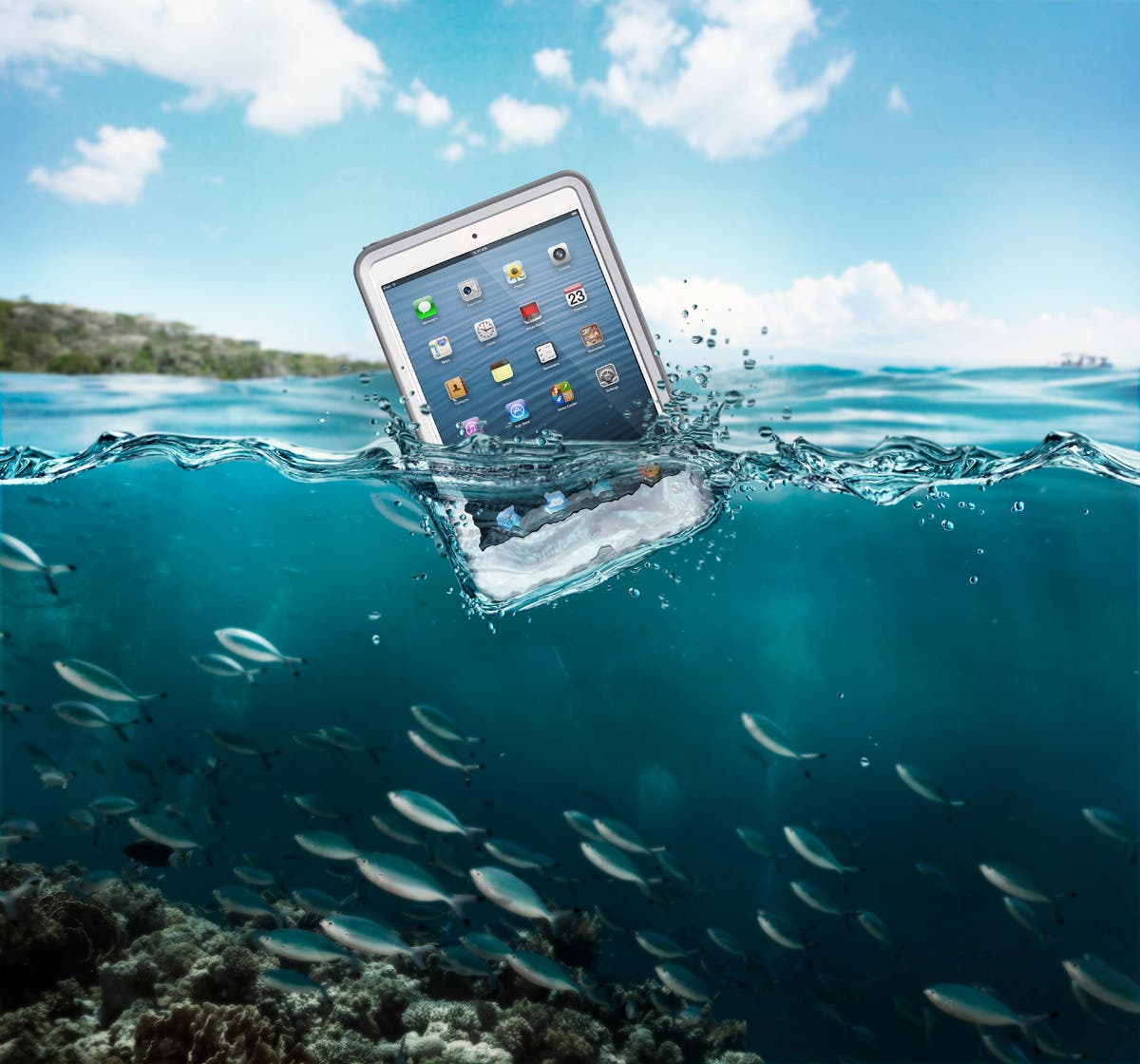 A light-duty slider case or folio wallet might be all you need for the day-to-day hustle on the home front; but if you'll be taking your iPad on any of your outdoor adventures, then I'd suggest a more protective case. Lifeproof specialize in ultra-rugged cases that don't add much bulk and provide critical protection from the iPad's arch nemesis, water. The Lifeproof iPad cases also allow complete access to all controls and ports, and it's available in two models; one with built-in screen protection and one that maintains its waterproof integrity while allowing unfettered access to the ipad's touchscreen.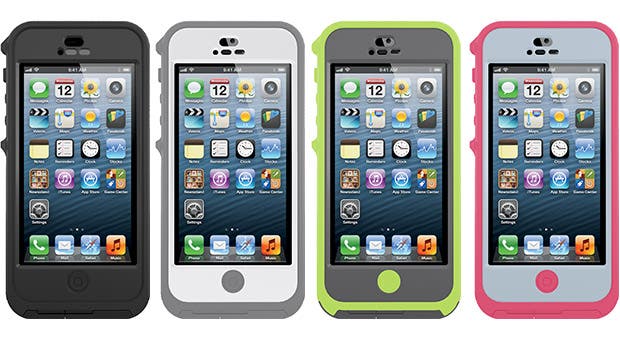 Otterbox makes the lowest-profile, easiest-to-use, extreme-duty case on the available right now. Waterproof up to six feet and shockproof against drops of over six feet, the Preserver would be my top pick if I was going out on the land and wanted to be sure my iPhone would be safe and could handle whatever I threw at it. Arguably the most durable rugged iPhone case on the market, the Preserver definitely does what its name claims.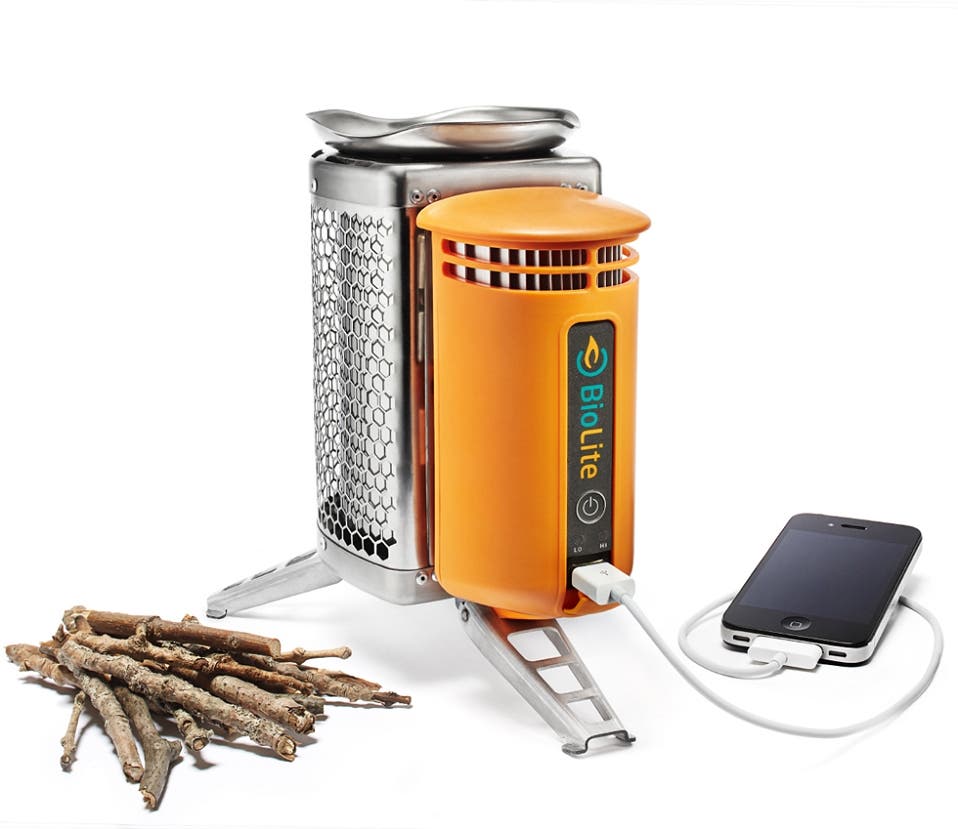 Generate clean energy on the go, in any outdoor setting where you can have a small, contained fire. With the BioLite CampStove, a little kindling is all you'll need to get a pot boiling and an iPhone charging. You see, the BioLite camp stove takes the heat your fire produces and converts it into energy you can use to recharge your USB powered handheld devices. Interestingly enough, they also have a much larger, energy-generating stove for home use which will charge lights and devices.