By Dig Om updated on 06/11/2014
The Wall Street Journal recently ran a very positive feature on Dr. Dre (aka: Andre Young) suggesting that his work ethic and demanding perfectionism are more similar to Steve Jobs than one might have ever imagined. While Dre declined to comment or be interviewed for the WSJ article, through interviews with some of his friends and associates, the article paints a picture of a visionary artist and a culturally astute businessman who shares a lot in common with Apple's original visionary influence, the late Steve Jobs.
Master your iPhone in one minute a day:
Sign up to iPhone Life's Tip of the Day Newsletter and we'll send you a tip each day to save time and get the most out of your iPhone or iPad.
As the Wall Street Journal's Hannah Karp reports, "Dr. Dre's process is mysterious, colleagues say: His assessments are usually immediate, personal and articulated sparely. He often dismisses ideas such as posing for clichéd photos in a recording studio as too 'corny' or 'cheesy.' Or he'll wave them off with a terse 'I'm not feeling that.' 
"Dr. Dre's laconic style highlights his keen awareness of a universal dilemma, said Mr. Iovine: 'Once you try to describe cool you run the risk of going perpetually to non-cool hell. The whole premise is not to talk about it.'
"Dr. Dre's perfectionist impulse, coupled with his disregard for artificial deadlines, have meant that 'he doesn't put out a lot of material,' despite being a workaholic, said Paul Rosenberg, a lawyer and manager of one of Dr. Dre's protégés, rapper Eminem."
In addition to the Journal's praise for Dre's Jobsian intuition and perfectionist drive, a recent study in which 10,000 students were polled indicates that Apples acquisition of Beats, Dr. Dre and his team, has already raised Apple's cool factor significantly among the younger generation of consumers, many of whom consider Dre to be stoically cool and his headphones a status symbol. In fact Dre inspires loyalty not only in teens and twenty something's with his line of headphones and the top hip hop performers he produces, but also in the many people in their 30s and 40s grew up with Dre's music and more importantly, his cultural influence. Dre joining forces with Apple will potentially provide Apple with a huge new consumer demographic, a demographic that already feels a sense of loyalty and even perhaps, vicarious jubilation that this kid from deep in the ghetto, the founding father of gangsta rap, is now offering his skills and business savvy to a company that may have, until now, been perceived by some of the younger generation, as being squeaky clean and a little too predictable.
Dre has never been one to stress the typical pressures that influence and direct the decision making of so many musical artists and producers or large corporations. In fact, despite the fact that his only two solo albums, (The Chronic and The Chronic 2001) sold millions, Dre has not released an official follow up to those hits, choosing instead to focus on producing such superstars as Eminem, Jay-Z, and 50 Cent.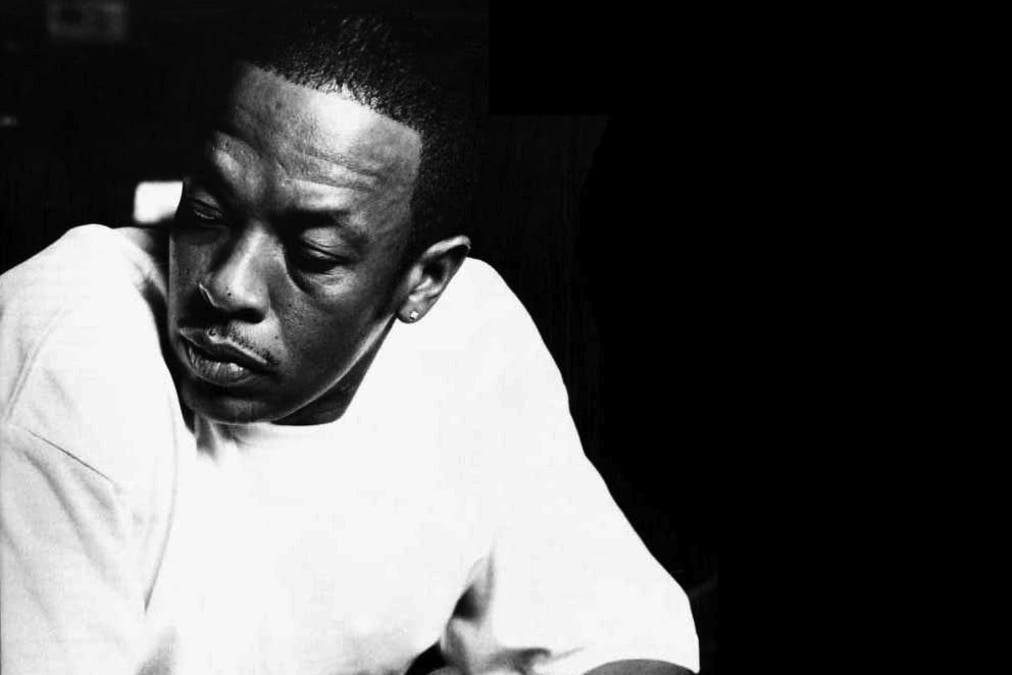 Dre's insistence on quality control, right down to the font style (sound familiar?) leads me to believe that he will be a perfect fit at the notoriously detail-oriented company that Apple is. One never knows what the future holds, that's for sure, but it seems to me that with all Dre brings to the equation; from Beats Music and Jimmy Iovine, to his enigmatic cool-factor, that Dre's future with Apple will be a bright one indeed.