By

Dig Om
Fri, 01/16/2015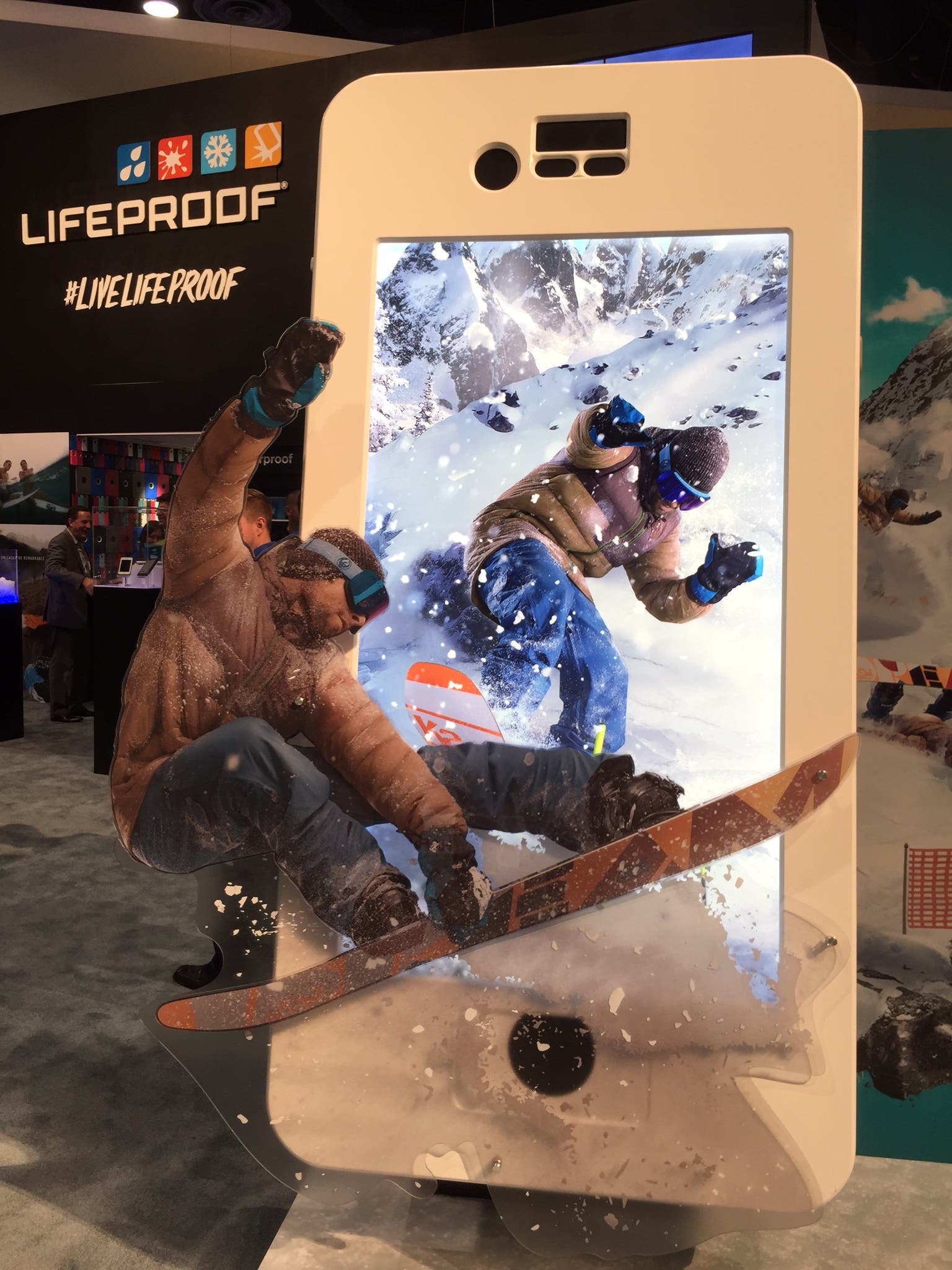 After scouring the sprawling sea of tech-gear that is CES, here's a compilation of the best of the adventure-proof, rugged gear that was on display. While not all of the items featured here are available for order quite yet, all of these products are expected to start shipping by Q2 this year, sometime around March most likely. Read on after the break to see what's coming in the world of heavy-duty gear for our iOS devices.
Protective Cases
Catalyst ($69.99, iPhone 6; $79.99, iPhone 6 Plus)

Discover your iPhone's hidden features
Get a daily tip (with screenshots and clear instructions) so you can master your iPhone in just one minute a day.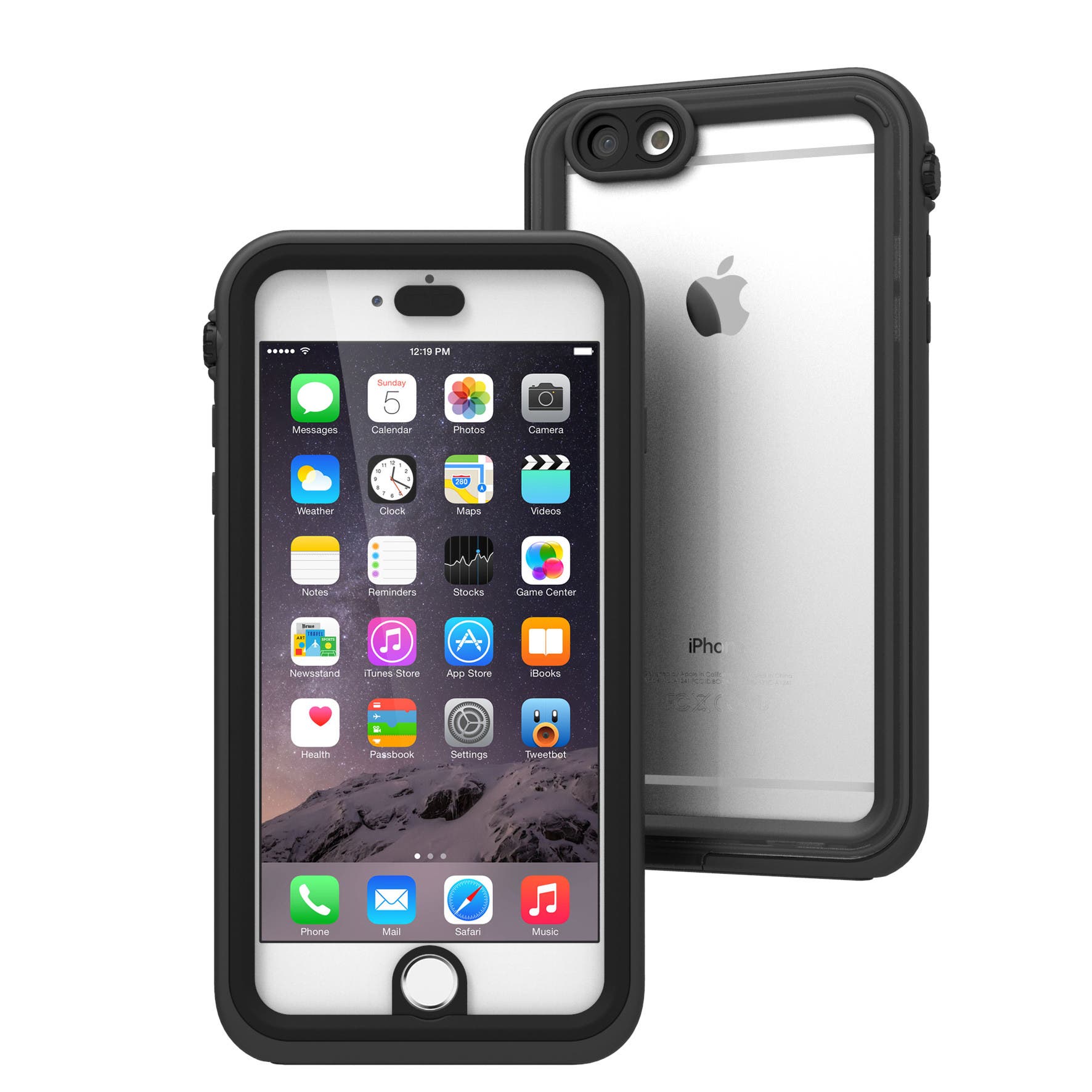 The Catalyst case for the iPhone 6 and the iPhone 6 Plus is my current favorite of the waterproof case offerings for the iPhone 6 and 6 Plus series. It's sleek form factor and minimalist design make for an understated case that barely takes away from the elegantly and stylish craftsmanship of your iPhone. In addition to looking great, the Catalyst offers the best and most extreme protection of any full-time-use waterproof and rugged iPhone case you will find, surpassing its closest competition in terms of drop protection, waterproof depth, impact resistance, and debris intrusion. They are also some of the most affordably priced cases, especially considering their caliber!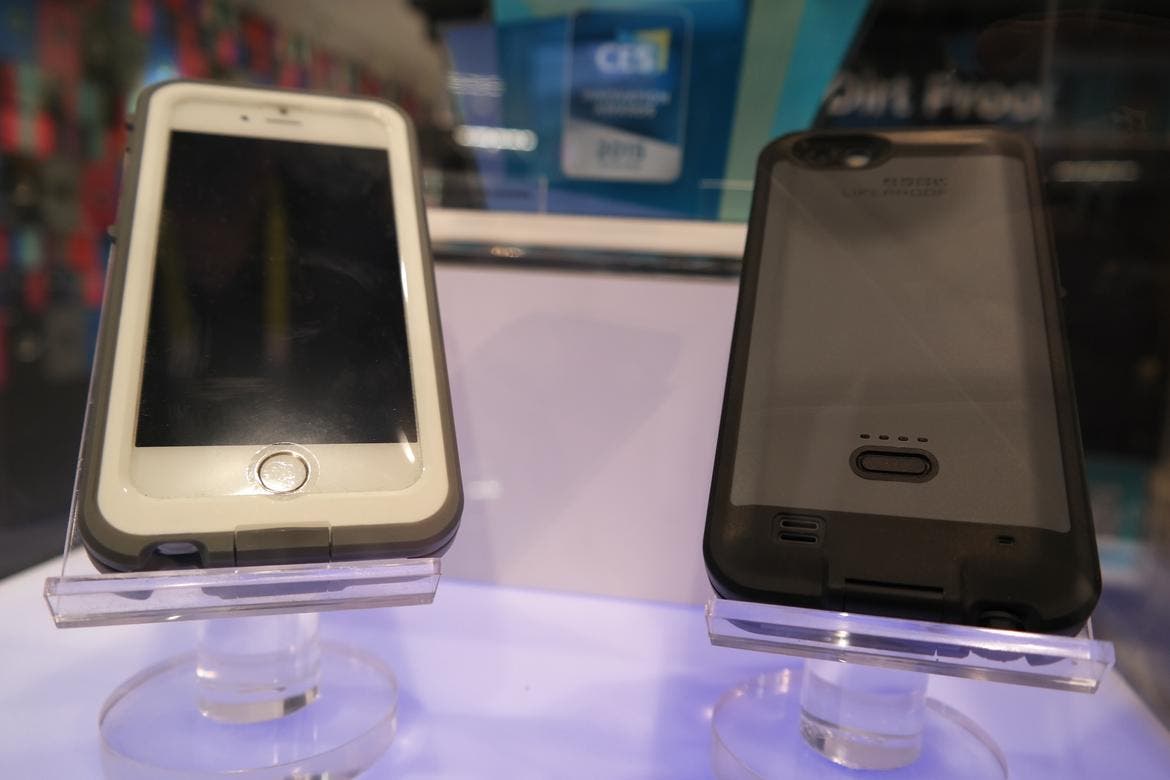 Lifeproof continues their tradition of excellent rugged protective cases with their new frē Power. The frē Power combines the four-proof protection (water, drop, dirt, and snow) of the award-winning Lifeproof brand with advanced battery charging technology built directly into the shell of the case. The result is a case that will not only keep your iPhone 6 safe but will also double its life in the field.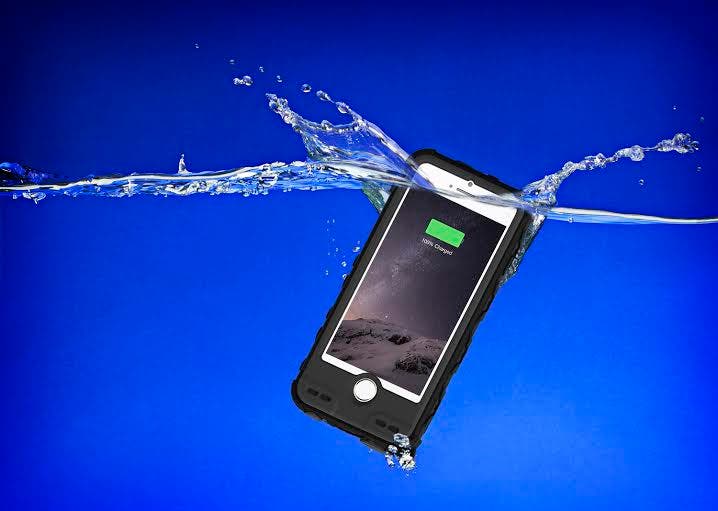 The uniquely spelled InVIctus Alpha is iBattz' latest addition to their impressive Refuel line of rugged iPhone cases. Though there isn't a version publicly scheduled for the iPhone 6 Plus at this time, the iPhone 6 version made its debut at CES and didn't fail to impress this tech writer who has certainly seen his fair share of rugged protective cases for the new iPhones. One of the selling points of the InVIctus Alpha (along with its high level of drop and water protection) is its ability to accept interchangeable 3,200 mAh batteries. Theoretically one could adventure for a long while without have to look for a wall outlet thanks to this feature. Here's hoping the company decides the iPhone 6 Plus market would be a worthwhile investment and that we may see an InVIctus Alpha for the iPhone 6 Plus before too long.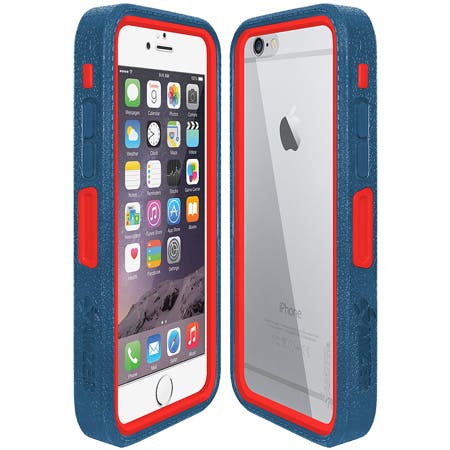 This classy case raises the bar when it comes to a rugged case. The Amzer Crüsta incorporates tempered glass for the back protective plate as well as an easy to install tempered glass screen protector. The screen protector grasps on effortlessly, as long as you make sure to get any dust or fingerprints off of the iPhone's touchscreen; and the use of a glass screen protector means that your iPhone's screen will receive maximum protection and your user experience will be pretty much identical to that which the iPhone itself provides. Additionally, the Amzer offers secure port flaps and button covers that will keep light splashes ands dirt away from your iPhone.
The Wetsuit is a new entry to the waterproof and rugged case market, but it is a case that shows excellent planning and thought, in fact you'd be hard pressed to recognize the Wetsuit as a newcomer. I got a chance to speak with Lee Ranchod, the founder of Dog and Bone cases and the designer of the Wetsuit case at CES. To say he was enthusiastic about his company's new case would be an understatement. In fact, his enthusiasm was contagious and I left our meeting with a sense that the development of the Wetsuit was in the good hands of a perfectionist. The Wetsuit has all of the attributes I've come to expect from a high quality waterproof and rugged case, including being waterproof, dirt proof, impact resistant, and easy to install and remove. The Wetsuit doesn't have a secondary screen protector, making it the ideal case for any iPhone 6 or 6 Plus user who prefers to interact with their iPhone's touchscreen unobstructed.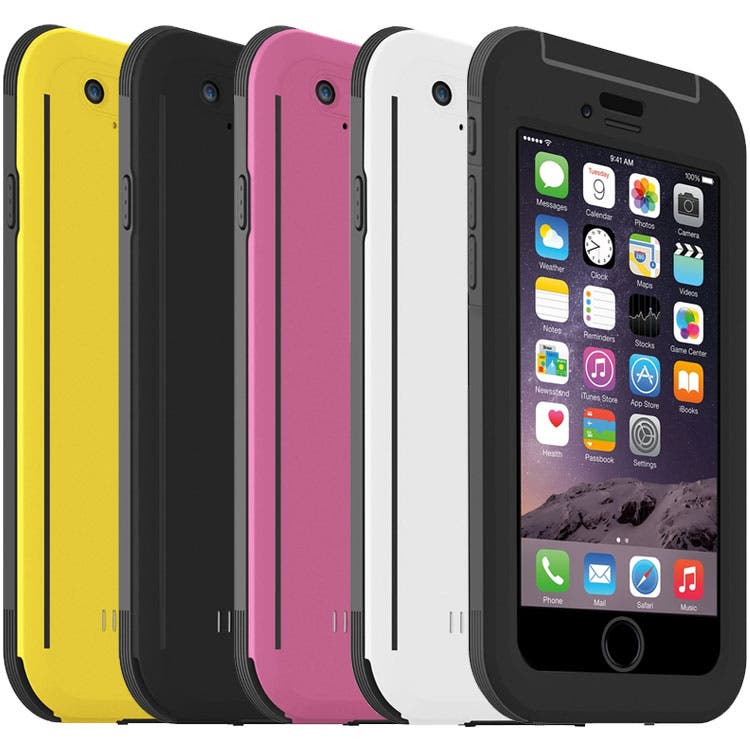 Available for both iPhone 6 and iPhone 6 Plus, the new OBEX took what was already a formidable waterproof case for the iPhone 5 and 5s and tweaked it in many ways, refining it into one of the best waterproof cases for these new, larger devices. With strategically placed areas of rubbery traction and easy access to all important ports and control buttons, the OBEX is a streamlined, heavy-duty tank of a case! In fact, it's what's protecting my iPhone 6 Plus at this very moment and I can report that it's already kept my iPhone safe and sound from at least four (as of this writing) hard falls of over four feet onto hard concrete.
Adventure-Proof Speakers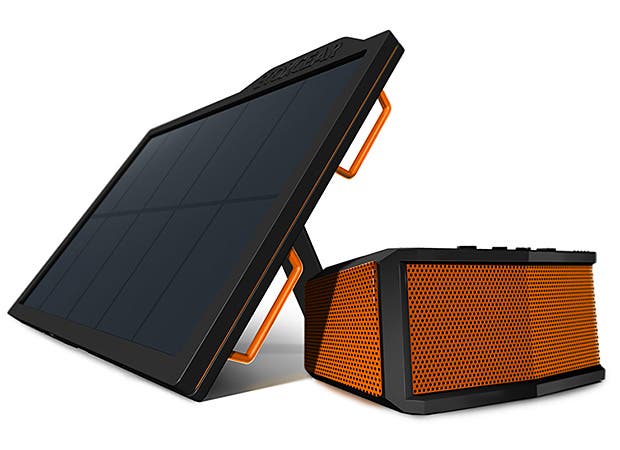 The new ECOSMART 4000 is the latest rugged and waterproof speaker to come to us from ECOXGEAR, makers of top quality, durable outdoor gear. This latest speaker is not only waterproof, it also floats, has a built-in solar panel for recharging on the go, and it is able to charge other devices from a USB-out port that taps into the ECOSMART's larger Li-ion battery. Though it's not available for purchase quite yet, this speaker more than any other has me looking forward to its impending release.
BRAVEN BRV-PRO ($149.99 with accessories ranging from $29.99 to $49.99)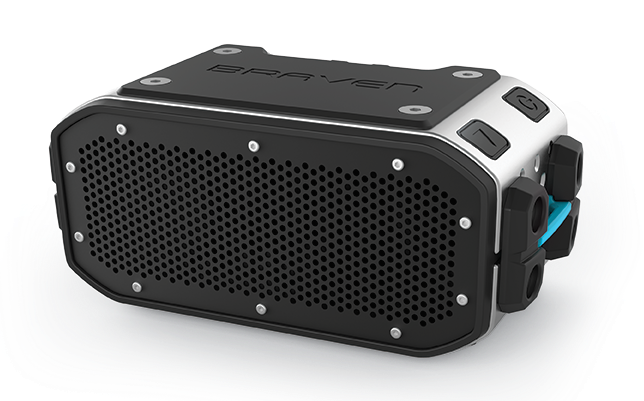 BRAVEN has continued to wow me every year at CES and this year was no exception. Their new BRAVEN BRV-PRO is a modular portable powerhouse of a speaker that can be accessorized as seen fit. Targeting the most adventurous of outdoor adventurers the BRV-PRO offers a USB-out for recharging devices, a solar charging option, stackable plates which allow you to create a massive wall of wirelessly daisy-chained sound, as well as a fancy glow-pad for use in the dark and a Qi pad for charging devices (ones that support it) wirelessly.
Fugoo XL ($299.99-$329.99)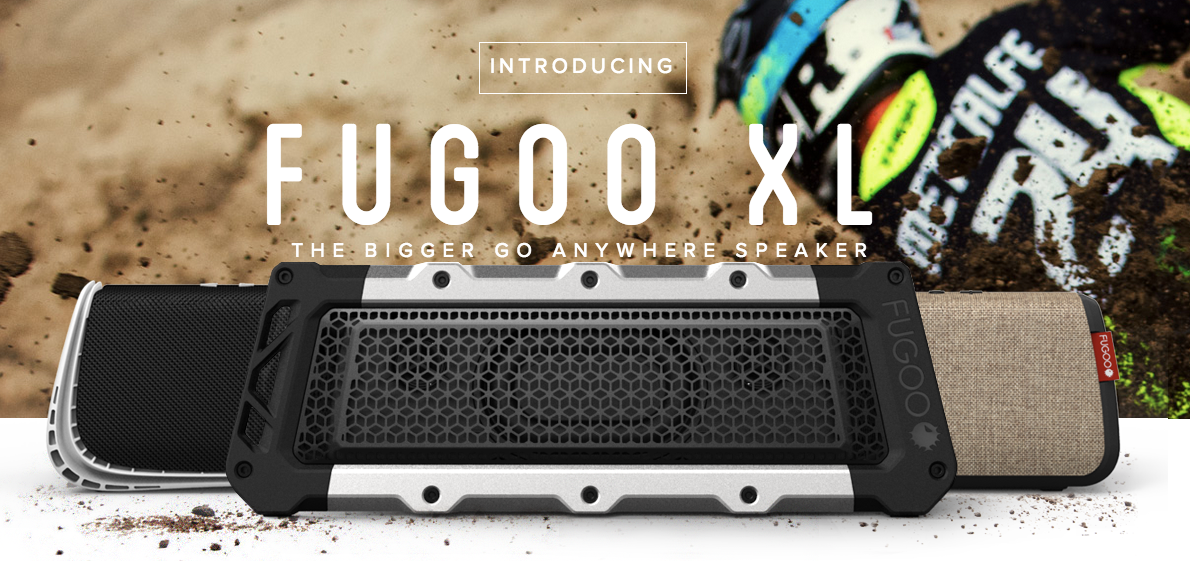 Fugoo's new award-winning waterproof XL speaker comes with all of the  bells and whistles of last year's model with two major exceptions, its size, and the fact that this new XL model floats on water. The new Fugoo XL packs twice the acoustic punch and twice the power into this massive speaker. If you are looking for a robust speaker to blast at parties, beach side or poolside, or for camping and outdoor adventures, the Fugoo XL is the perfect choice. With its booming audio, interchangeable Jackets, 35-hour battery and ability to charge other devices from its own internal battery reserves, the Fugoo XL is definitely one of this year's best and most durable entries in the rugged Bluetooth speaker category.
Extreme Hard Drive
Lacie Rugged RAID ($449.99)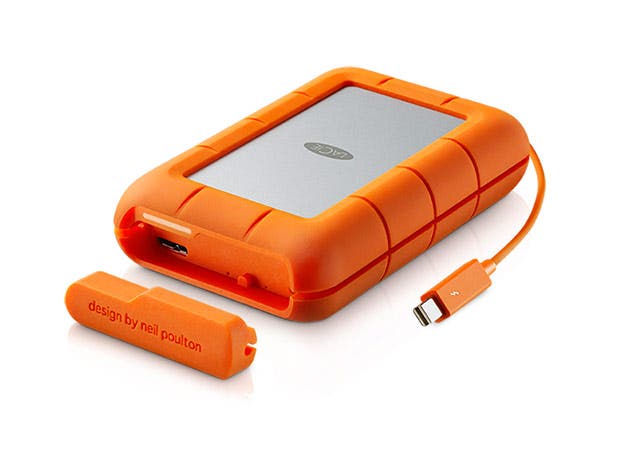 LaCies latest extreme-duty, 4TB hard drive sports Thunderbolt and USB 3.0 connections for blazing fast transfer speeds. It's also shock, dust and water resistant, and able to withstand drops of 5-feet and over 1-ton of pressure. Truly, if you are looking for a rugged and durable hard drive for any adventure, you'll be hard pressed to find a better alternative than LaCie's new Rugged RAID. To sweeten the pot, LaCie even offers a remarkable 3-year warranty on their product.