By Dig Om on Thu, 01/09/2014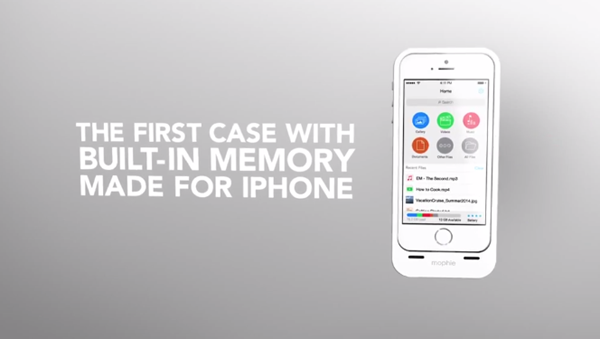 Already well-known as makers of some of the best battery equipped iPhone cases, Mophie just debuted a truly forward thinking and one-of-a-kind battery case this week at CES.
Introducing the Mophie Space Pack, the first ever iPhone case to provide iPhone users with a way to easily add storage memory to their iPhone. Available in 16 or 32 gigabyte capacities, the Space Pack enjoys the exclusivity of being the first and only case maker to have received MFi approval and licensing from Apple to develop such a groundbreaking and revolutionary iPhone case.
With a simple app interface you can access and manage all of your various types of stored media files. Think of it as the reasonable alternative to the expandable SD card slot that so many of us have been asking Apple for.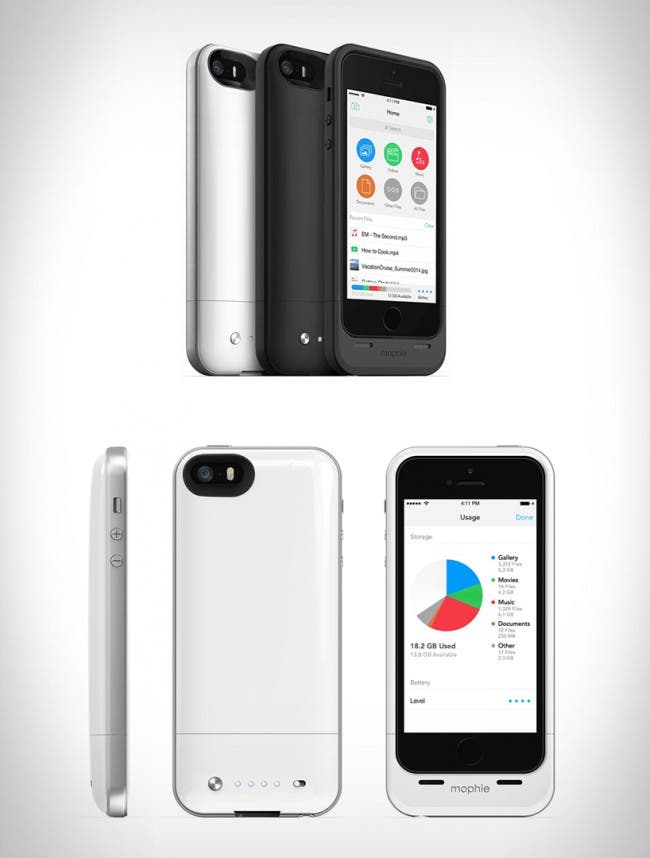 The Space Pack is available for pre-order now, with the 16GB model selling for $149.95 and the 32GB version going for $30.00 more at a price of $179.95.