By Dig Om updated on 01/14/2013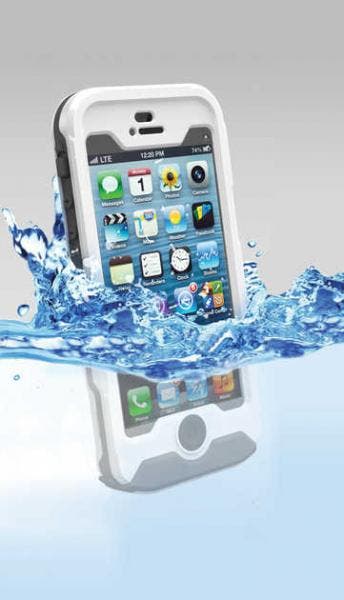 I just got back from the amazing and spectacular event that was 2013's Consumer Electronics Show. I had a blast, it was a great time with great people. Nonetheless, I'm a country boy at heart, and it's nice to be back in the rugged wilderness (relatively speaking) that is Sedona Arizona.
If you follow my iPhone Life magazine articles and blog postings then you already know a bit about me. I'm an enthusiast of all things outdoorsy, rugged and environmentally friendly. That said, there was certainly no shortage of amazing new iOS gadgets and gear that could make valid claims of meeting the rigorous
IP
and
MIL-STD-810
military-grade standards, that were being presented at this years CES. Read on for a sampling of some of my favorites in the category of heavy-duty, rugged and durable accessories. Trust me when I say, we have a lot to look forward to, in this category, this year.
Master your iPhone in one minute a day:
Sign up to iPhone Life's Tip of the Day Newsletter and we'll send you a tip each day to save time and get the most out of your iPhone or iPad.
The market for accessories and gear that are both rugged, highly protective and, at the same time fashionable, is one of the fastest growing iOS market sectors. Just one year ago there were only a handful of products that were successful hybrids of fashion and functionality. This year however, it seems as if many companies have decided to get on the rugged gear bandwagon and companies that were once dominant in a niche market, are now facing stiffer and stiffer competition. But hey, we all know that a little friendly competition pushes everyone to excel and do that much better, in this instance, to benefit of consumers!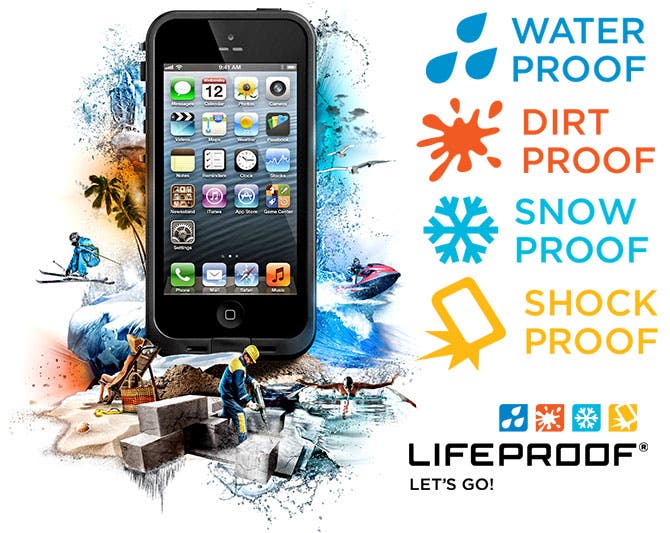 Lifeproof
shone once again, as a pioneer in the field of rugged gear, and as testimony to the fact, they won multiple CES awards this year. I got to sit down with the Lifeproof team over coffee one morning, and mark my word, we can definitely expect to see more great, innovative accessories from Lifeproof as the year rolls on. Stay tuned, it's safe to say that really exciting developments are just around the corner from this company of perfectionists.
Hot on the heels of Lifeproof, are a slew of other rookies to the field of full-time use, fashionable and sleek, waterproof cases.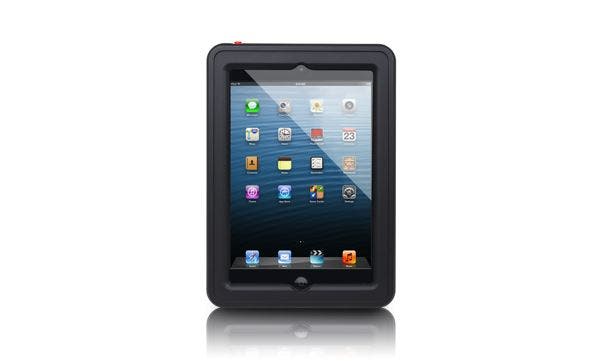 The Joy Factory
will be one of the first to market with a waterproof iPad mini case, with their
aXtion
iPad mini heavy-duty case. Not only is the aXtion built extremely tough, it is also perfectly suited to adapt to The Joy Factory complete line of accessories.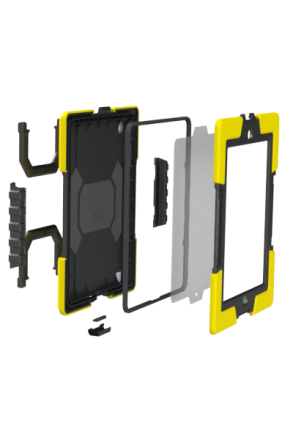 iHome
is also set to release their workhorse, Armo Extreme iPad mini case. This waterproof, ruggedized case also includes an integrated fold out stand for landscape or portrait viewing. Look for this case becoming available within the next few months.
---
When it comes to iPhone cases there are some great new entires to the filed of compact and sleek, waterproof and rugged cases for the iPhone 5.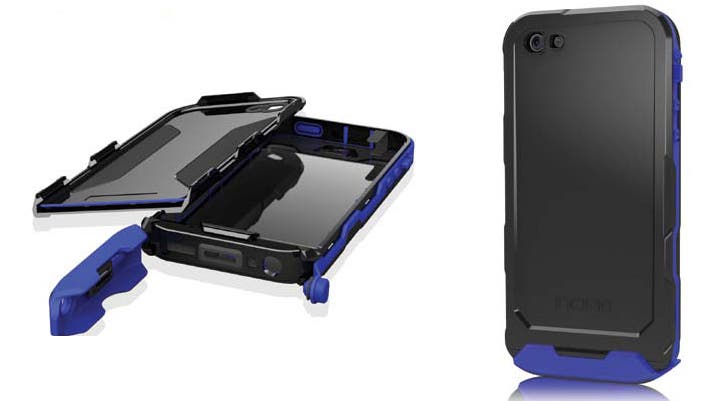 The
Incipio Atlas
is perhaps my favorite of the new entries into the field of rugged, waterproof iPhone cases. This case combines every element that should be in a top-quality protective shell. Along with full access to all of your iPhone's controls and ports, the
Atlas
trumps other contenders in that its screen protection
is not
the typical plastic that covers every other waterproof case, but rather, the Atlas comes with a super-strong, tempered glass, intergrated screen protector. This glass screen protector provides an unrivaled visual clarity and touchscreen responsiveness. Truly, of all the waterproof cases out ther, I feel that the
Atlas
is the one that provides an interactive experience closest to what Steve Jobs intended our interaction with our iPhones to be. AND, as if that weren't enough, the Atlas also comes with a one-year warranty, so that your device is covered in the event of any unforseen, (and in this case, highly unlikely) misfortune or calamity.
Griffin
debuted their
Survivor + Catalyst waterproof case
at CES. This case is set to raise the bar as to what a killer iPhone case can be. The Survivor + Catalyst waterproof iPhone 5 case is so low profile you may hardly notice its on there, especially if you get the one with black accents and have a black iPhone. Otherwise,if you want to add a little flair, you can get the case in a variety of vibrant color accents.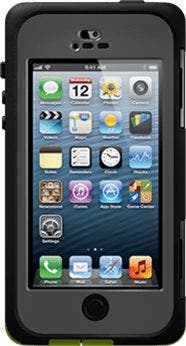 Otterbox
is about to introduce their long awaited and highly anticipated
Armor
series waterproof case, for both the iPhone 4 and 5 series of iPhones. This powerhouse of a case is tested to withstand incredible abuse and stress. This is perhaps one of the most durable iPhone waterproof cases I've gotten my hands on, and I'm excited to see where Otterbox goes, now that they have finally entered the waterproof case arena.
Seidio
enters the mix with their
Obex
super sturdy waterproof case. The Obex is well designed, with a sleek appearance and a clever fusion of both rigid polycarbonate and resilient, shock absorbent and grippy silicone comprising the case's external shell.
---
Obviously the public's interest in rugged gear is rapidly growing. The market for heavy-duty gear that is also fashionable and understated is clearly the latest trend in iOS accessories. Stay tuned to my posts here at iPhone Life and I'll keep you up to date on all the exciting latest developments in the field of rugged gear.