By Dig Om on Mon, 04/29/2013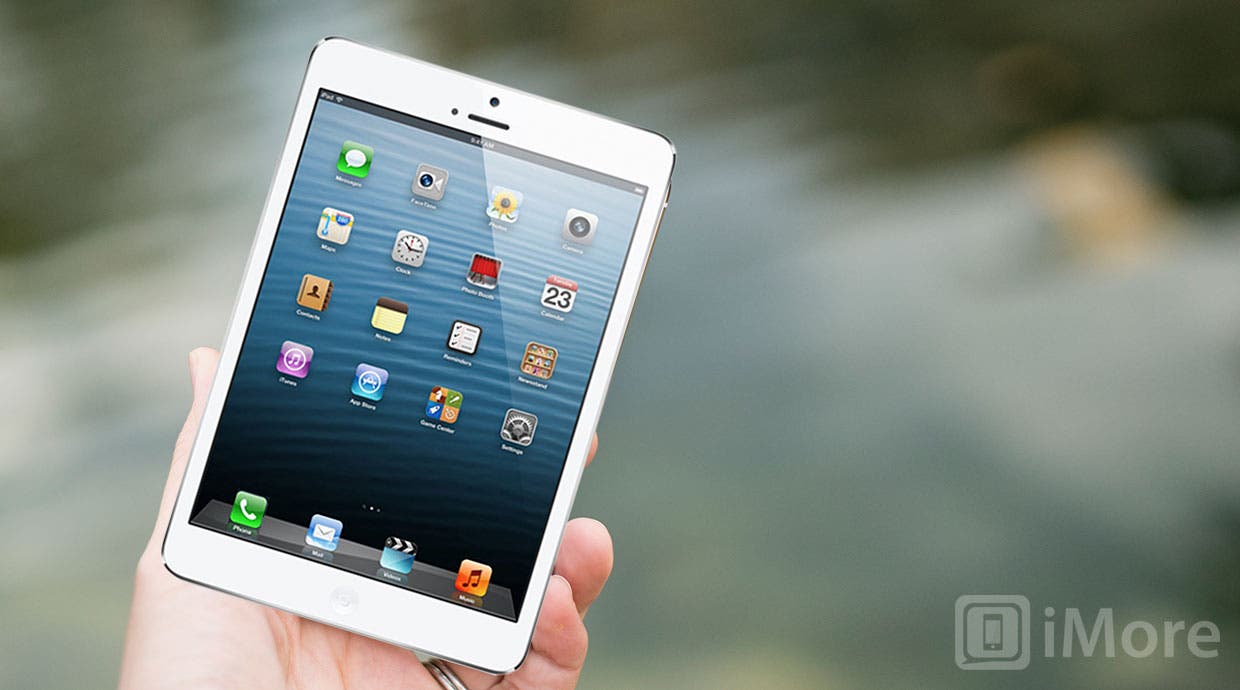 With Apple CEO Tim Cook hinting at new product releases this fall, the Apple rumor mill will be kicking into overdrive during the next few months. And while so many tech journalists postulate about the possibility of a tweaked iPhone 5S or an iWatch, my mind can't help but drift to something no one has been talking about, the viability of Apple developing a smaller iPad. Yes, I know the iPad mini is already a smaller iPad, but it's still too big in my book and should have phone capabilities. I am reminded of the ongoing heated competition between Apple and one of its main rivals at the moment, Samsung. After all, Samsung has seen tremendous success with its larger phones; obviously there is a market for such devices, myself included.
Master your iPhone in one minute a day:
Sign up to iPhone Life's Tip of the Day Newsletter and we'll send you a tip each day to save time and get the most out of your iPhone or iPad.
When it comes to the possibility of Apple developing a larger iPhone (or a smaller iPad for that matter), Cook recently had this to say: "Our competitors have made some significant trade-offs". As Cult of Mac reported, Cook went on to say: "Some customers value large screen size, and others value other factors such as resolution, color quality, white balance, reflectivity, power consumption, compatibility of apps, and portability. Our competitors have made some significant trade-offs to ship a larger display." He then reiterated that Apple would not release a larger iPhone "while these tradeoffs exist."
With this in mind, it seems obvious that the market for a larger iPhone or smaller iPad is ripe. Personally, I would rather see Apple pour its substantial resources into the creation of a smaller iPad rather than a larger iPhone. As you likely know, iOS apps are slightly different for the iPhone versus the iPad. As long as this persists, I feel the wiser (and more popular) move would be for Apple to introduce a potential game-changing device in the 6-inch size range that supports iPad apps.
I don't want a larger iPhone if it means I will still be tethered to iPhone apps with their limited functionality, as opposed to the more full-featured iPad apps. If Apple is going to introduce a device that splits the difference between the iPhone 5 and the iPad mini, I can only hope it is the equivalent of an iPhone (a device that can support a cellular phone number) but one that runs iPad apps as well as iPhone apps. I feel it would be in Apple's best interest to release a hybrid iPhone/iPad, but only time will tell.
Tim Cook hinted at new products from Apple this fall. Along with the iTV, iWatch and the doppelgänger iPhone 5S, I am keeping my fingers crossed that the highly rumored, larger iPhone will be far more than we could ever imagine, closer to a shrunken iPad mini than an inflated iPhone 5. As stock trends will attest, Apple could use a little fanfare in the innovation department at the moment, and if this fall is anything like last fall, perhaps we will be witnesses to whole a slew of new products and upgrades unveiled within a relatively short window of time. I'd like to think that one of those products might be a real surprise in the form of a true hybrid between iPad and iPhone, but without the "tradeoffs" Cook has indicated Apple's competition has seen fit to make.