By Dig Om on Tue, 08/06/2013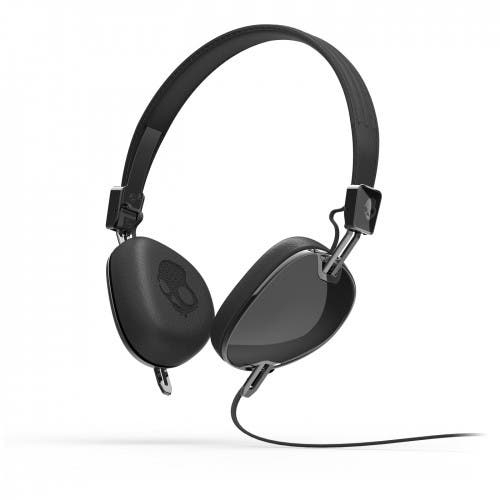 The Skullcandy Navigator ($99.95) is a pair of compact and stylish on-ear headphones that won't break the bank and is completely compatible with your iPhone. Like all of Skullcandy's products, sound quality takes top billing, but design is every bit as important. These headphones pay tribute to the classic aviator headphones, which pilots have used generation after generation.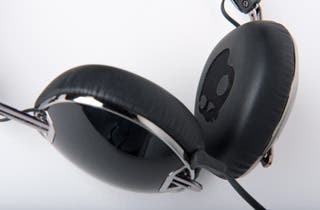 Master your iPhone in one minute a day:
Sign up to iPhone Life's Tip of the Day Newsletter and we'll send you a tip each day to save time and get the most out of your iPhone or iPad.
Sound:
These low profile, on-ear headphones combine the classic styling of traditional aviator headphones with the latest in audio technology to deliver a great auditory experience.
Generally speaking, the Navigator's deliver really good sound, particularly at lower to medium volume levels. I did notice that when I cranked up the volume, the Navigator's took on a somewhat tinny, brassy quality, especially with bass heavy music. I felt they could have benefited from a slightly more powerful bass range and a more robust and capable mid-range and treble. Tempering the inconsistency of the higher frequency registers would go a long way to making these headphones virtually flawless! Hopefully in the next iteration of these headphones, Skullcandy will do what they do so well and dial in the sound on these beauties just a bit more and tweak them to acoustic perfection.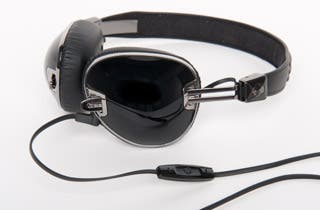 I'd like to note, any inconsistency in sound at high volumes is hard to detect when listening to genres other than hip hop or dubstep. The Navigator's shone most when playing music that wasn't overly heavy at any particular end of the sound spectrum (Rock 'n' Roll, Classical, Country, and New Age artists for example). Phone calls and podcasts also sounded great in these super sleek headphones.
Design: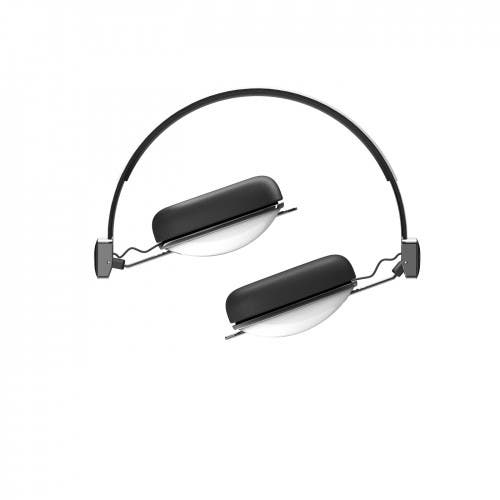 Skullcandy is a company that is well regarded for crafting some of the best and most affordable headphones on the market right now. The Navigator's feature a utilitarian and practical design, with modern accents that are reminiscent of the current Steampunk craze. These headphones feature a low profile, yet flashy design that shows off the inner circuitry of the headphones. They have a compact, lightweight construction which collapses and folds into a tiny package less than half the size of them when they are unfolded. For a pair of headphones, these are ultra portable and so easy and convenient to carry with you anywhere and everywhere, you just might find them serving as your go-to headphones for all your adventures.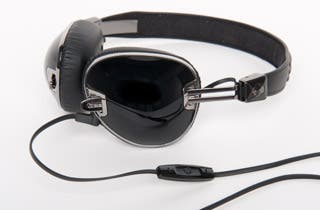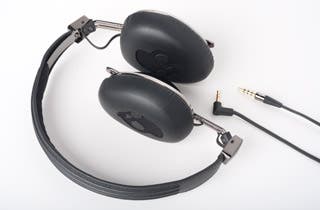 The Navigator's have a detachable, tangle free, flat style headphone cable that has Skullcandy's patented and Apple certified Mic3 inline mic and playback control built into it. With the Mic3 system you can control your iPhone remotely as if it were actually in your hand, skipping tracks, adjusting volumes and managing phone calls.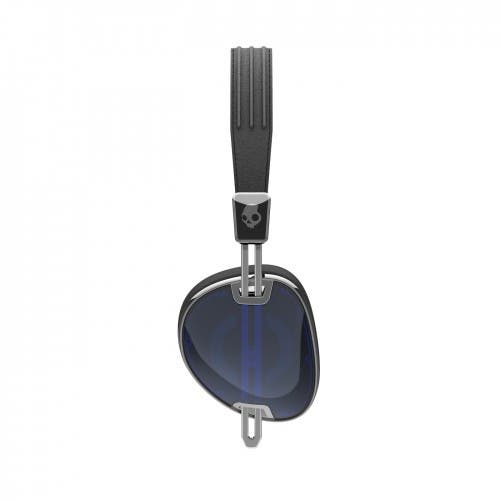 Their comfort factor is top quality, fitting lightly and snugly over the ears without excessive head clamp. Even though I wouldn't consider these true "Noise isolating" headphones I could help but notice how well they naturally filter out extraneous sounds with ear cushions that have an almost suction-like cupping action over your ear. The memory foam inside the ear cups ensures a precise fit and the leather covering the foam is supple and stylishly cut to feature the Skullcandy logo subtly over the speaker driver.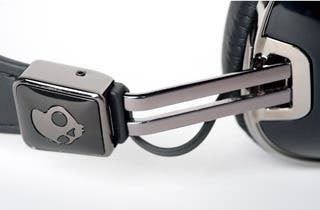 The Skullcandy Navigator is a hip pair of headphones, no doubt about it, one I'd say would be appropriate for a wide range of users, with its feather-light form factor and a style and color selection that will suit most tastes. The Navigator has taken a classic occupational headphone style and turned it into a sharp looking headphone accessory that has been met with rave reviews and hot sales in some of the trendiest shops in the country.
Pros:
• Size, and portability. Weighing in at 7.5 oz these are some compact, travel-ready headphones!
• The design of this pair of headphones is based on a classic and recognizable style, and yet they manage to convey a unique flair with Skullcandy's aesthetic influence.
• Excellent quality at an affordable price.
• These are some versatile cans! You could gift these on-ear headphones to just about anyone who would enjoy a pair of on-ear headphones and they will definitely be stoked.
• The Mic3 feature allowing you to control the iPhone hands-free is a much appreciated perk.
Cons:
• The only con to speak of is the sound quality at loud volumes. I'd like to see Skullcandy address the inconsistent frequency response and audio integrity of the Navigator at high volumes. Granted, listening to music that loud isn't so great for the old ear drums after awhile, but we all know there are times when it just has to be played LOUD!