By Dig Om on Tue, 06/25/2013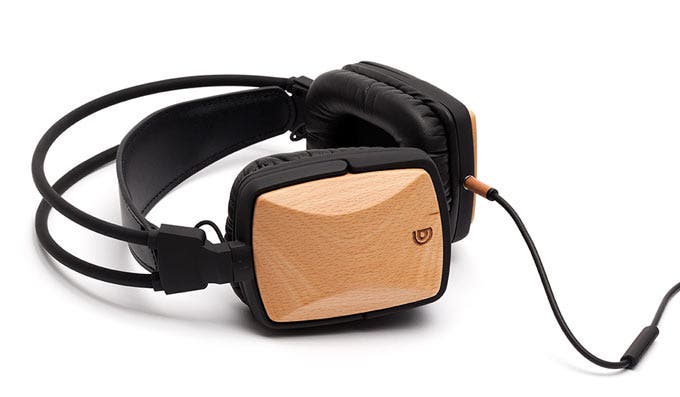 Do you love the natural beauty of wood? Do you want a break from all the metal and plastic of today's mobile gadgets? Or maybe you are a true audiophile, a person who appreciates pristine audio reproduction when using your iDevice and its apps. If you fall into any of these categories, you'll be doing yourself a favor by checking out Griffin's new WoodTones headphones ($99).
I've had the opportunity to try out many of the top over-the-ear headphones on the market, and I'm here to tell you, you will be hard pressed to find an all-around better pair for the money.
Master your iPhone in one minute a day:
Sign up to iPhone Life's Tip of the Day Newsletter and we'll send you a tip each day to save time and get the most out of your iPhone or iPad.

Comfort Factor
When it comes to sheer comfort, the WoodTones get 5 out of 5 stars. Many headphones claim to be "over-the-ear," but in actuality they don't cover your entire ear, at least without uncomfortably compressing part of the lobe, which for me is a real turn off. I don't have especially large ears, but I do have sensitive ears and a low tolerance for headphones resting on my earlobes.
The Griffin WoodTones are cut in an ergonomic, rectangular shape, intended to fit specifically over the ear's natural oval shape. The ear cushions are covered with supple natural leather, beneath which is a super comfortable, lightweight, spongy foam. Within the ear cup, a thin layer of neoprene-like foam covers the speaker driver, cushioning the ear from any hard surfaces within the inner shell. The speaker housings are swivel-mounted affairs that conform to your unique skull shape precisely. Likewise, the adjustable headband operates via elastic tension allowing for the most customized fit possible.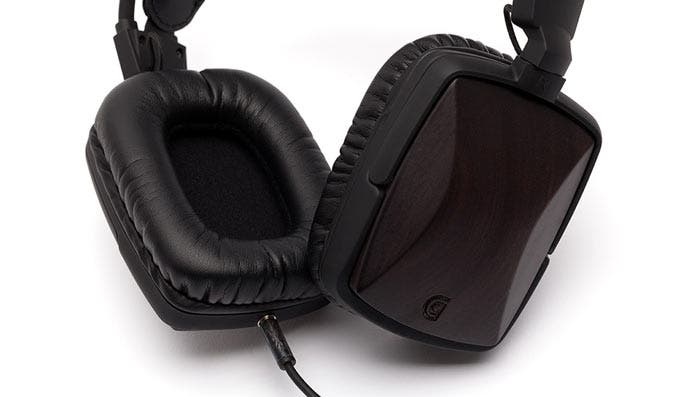 Sound Quality
The Griffin WoodTones pack quite the audio punch with their high-performance 50mm moving coil neodymium magnet speaker drivers.
Aside from that, the use of natural wood for the speaker housing delivers natural acoustic clarity and depth.
Having evaluated a wide range of headphones, I've found that wooden speaker enclosures really do live up to their hype. The acoustic resonance and warmth that comes from using wood that is a thing of beauty. The subtle audio nuances and refinement the wood delivers effectively creates a peak listening experience.
The Griffin WoodTones also incorporate a 6-foot, heavy-duty, detachable iDevice-compatible audio cable, which conveniently allows you to use the headphones as a microphone-enabled headset for high definition iDevice conversations.
The WoodTones come with enhanced bass and midrange for a listening experience that is full and well rounded. In my experience, I listened to a range of music, from Snoop Lion to Puscifer to the Chieftains, and these headphones honestly delivered one of the best and most enjoyable listening experiences I've had.
Design Highlights
Overall high marks go to the Griffin WoodTones, for their successful hybrid of great style and durable functionality.

The wood brings an element of charm and urban elegance to this headset. Upon purchase, you have your choice of three beautiful, organic woods: Beech, Walnut, or Sapele. The exoskeleton is rugged and durable, the wood wears well, and the plastics used for the frame and hinges of the WoodTones are scratch resistant and have a flat and silky feel to them. From the heavy duty, fabric-wrapped audio cable to the lightweight materials and reinforced stress points, these over-ear-headphones shine in a field crowded with fierce competition. The WoodTones are well worth the money and get a hearty 5-Star rating. *****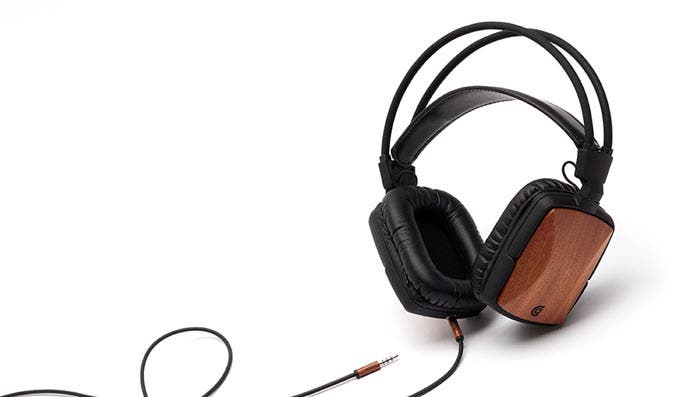 Pros:
* Some of most comfortable headphones I've ever experienced. The flexibility to get them to fit "just so" in a perfectly balanced position on your head is a real joy and a big perk of the WoodTones. For maximum comfort, the speaker housings have over 90 degrees of swivel;
* Overall, absolutely excellent sound quality. The bases, midranges, and highs are all well balanced and clearly defined, and they all play well together at high volumel
* Simply some of the best headphones I have come across, especially for the price.
Cons:
* Very slight distortion detected at the bass end when listening to songs that are massively bass heavy and cranked up almost to full volume (considering just how loud the WoodTones can get, it's probably not a great idea to listen to them that loud for extended periods anyway);
* It's become commonplace for headphones (especially high quality ones such as these) to come with a carry bag, yet the WoodTones don't come with any such thing. This doesn't diminish the quality of the headphones per se, but it was a bit of a surprise, especially considering that their smaller siblings, the WoodTones in-ear earphones, do come with a handy natural fiber carrying pouch.