By Dig Om on Wed, 01/23/2013

Welcome to my roundup of some of the best new (and updated) iOS games! This week we'll take a look at the uniquely genre-defying greatness that is Heroes and Castles, the adrenaline-fueled racing madness of 2XL MX Offroad and the refreshing word puzzlement of Letter by Letter.
Master your iPhone in one minute a day:
Sign up to iPhone Life's Tip of the Day Newsletter and we'll send you a tip each day to save time and get the most out of your iPhone or iPad.
---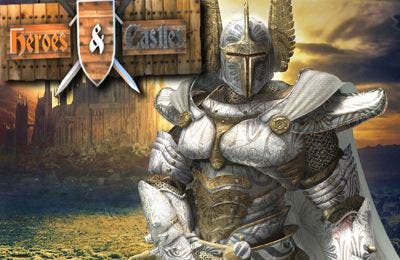 Foursaken Media has done it again. Meet the latest must-have game in the App Store! This game is a unique and tail blazing entry in the iOS gaming environment. It was only a matter of time until some clever developers came up with a creative way to fuse a tower defense, a hack'n'slash 3rd person RPG, and a multiplayer strategy game into one highly successful fusion of the three genres.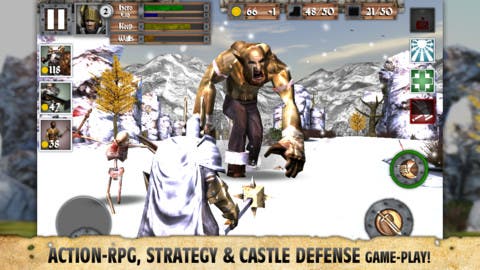 Heroes and Castles takes some of the best and most beloved elements of popular iOS games like Infinity Blade, Order and Chaos and Fieldrunners and blends them into a new genre-defying video game that has been met with nothing but critical acclaim and positive reviews. In fact, even though this is a brand new game, it has already garnered close to 800, four and five star reviews in the App Store with almost no negative feedback. As someone who always reads game reviews before purchasing, that statistic in and of itself is pretty impressive!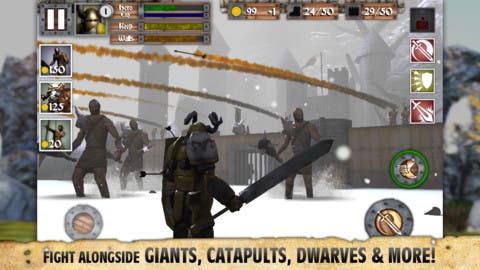 With advanced graphics that would rival a console game and fast and furious game play that requires not only combat skills, but strategic maneuvering and planning this new game is sure to be one of the stellar hits of this new year and perhaps more significantly, a herald for a new species of game, one that picks up where many top games leave off and introduces us to a whole new genre of interactive game play.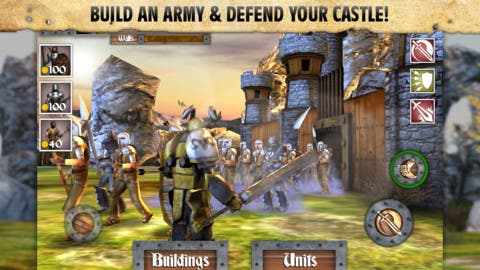 Heroes and Castles is a universal app and it's very affordably priced at just $2.00. If you enjoy any of the following: RPGs, tower defense games or strategic combat games, be sure to pick this one up in the App Store, and even let us know what you think of this unique new iOS game in the comment section below! Oh, and one more thing! If you haven't checked out Foursaken Media's other iOS games before, you're missing out on one of the best (and bone-chillingly creepy) Zombie shooters around: New York Zombies 2.
---
This new word game is strategically challenging, unpredictably entertaining and intellectually engaging. The goal of Letter by Letter is to have, at the end of the game, the most letters of your color. In that sense, it's similar to the popular board game Othello. To reach this goal, you and your opponent take turns, (sharing the same tray of randomly generated letters), placing letters on the board in an attempt to flip as many of the letters already on the board to your color.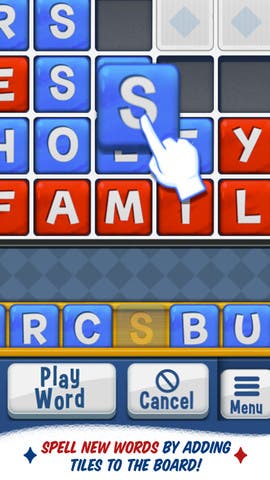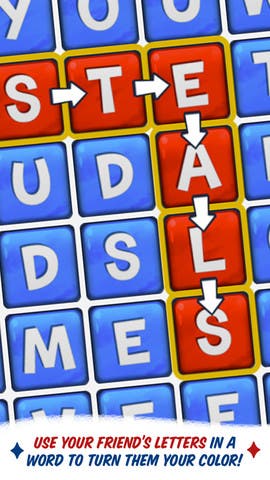 This game really makes your brainwork, to figure out how to strategically flip the most letters to your color, while simultaneously blocking your opponent from being able to do the same. As you might imagine, as the game progresses, and the board fills up, it becomes increasingly challenging to flip letters buried on the other side of the board where game play first started! That's where your strategy really comes into play, especially when bringing hard to use letters like "X", "J", "K", "Q" and "Z" into the equation. How will you use your letters to reach deep into the board and flip over as many of your opponent's colored letters? Only one way to find out, go download this free game and give it a whirl! If word games are your thing, this one is certainly a must-have!
---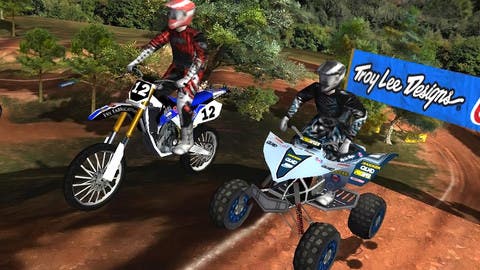 Last and definitely not least, is the long-awaited update to MX Offroad that finally makes it iPad mini compatible. Now every iOS device can play this awesome racer, and the iPad mini is the perfect format for this killer game. Why do I say that? Well, the large iPad just feels way too heavy and cumbersome for long racing, and the iPhone seems a little too small to fully appreciate the graphics of this visually stunning racer. The grandeur of this motocross racing game, is not just in the great visuals, but also in the adjustable controls that let you finely tweak how you interact with your virtual environment in 3D. This game would be outstanding with an Oculus Rift headset.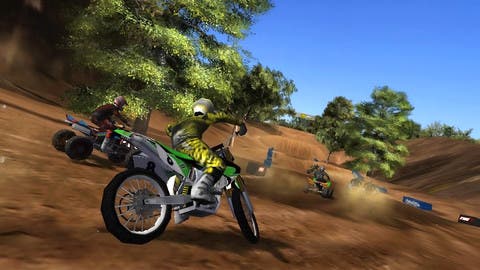 You can do whips, wheelies, place your landing angles just how you want them, pump the shocks to get extra spring in your launches, in short, MX Offroad makes you feel like you are right there, racing in one of the most extreme sports on the planet. It almost hurts to fall, almost. And don't even get me started on the game play experience if you select first person/helmet cam perspective, talk about pressure! It's nuts! As icing on the cake, you can even assign names to the other riders you race against, so if you've ever wanted to see battle with the MX legends like Carmichael, Reed, Stewart or Villopoto, now is your chance!
If you like racing games, not to mention if you are a fan of the sports of Supercross and Motocross (yep, this game has both Supercross and Motocross race circuits) you must check this one out! 2XL MX Offroad is available in the App Store for free and it is a Universal app.
---
As always, thank you for reading, and stay tuned for more iOS goodness here at iPhone Life!