By Dig Om on Sat, 05/31/2014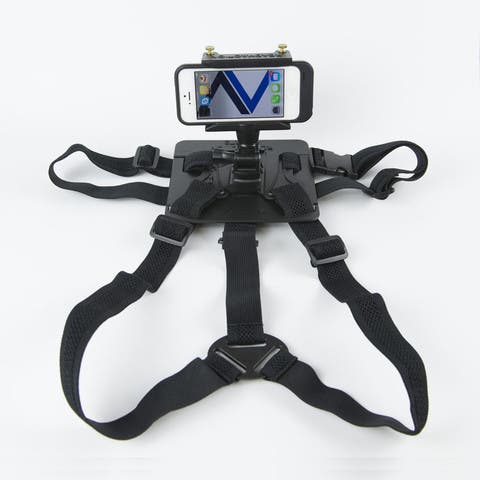 Are you the daring type? Are you ready for action this summer? Have you had it with not being able to record your summer adventures during those times when you need both hands free? A new Kickstarter success story has come up with a very affordable way to remedy the situation, one that allows you to use your iPhone to film your escapades, while leaving your hands unencumbered. Introducing the appropriately named ReadyAction iPhone mounting system.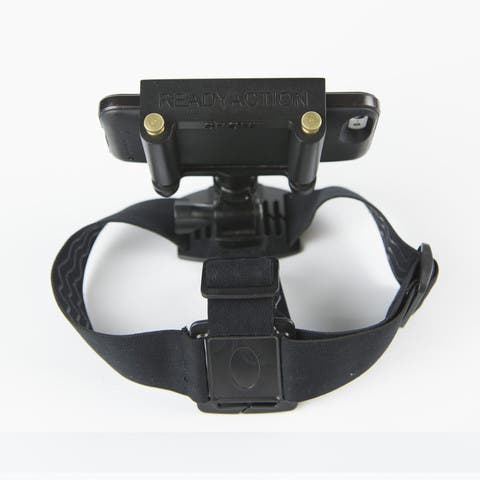 Master your iPhone in one minute a day:
Sign up to iPhone Life's Tip of the Day Newsletter and we'll send you a tip each day to save time and get the most out of your iPhone or iPad.
The ReadyAction ($19.99–49.99) fits a wide variety of smartphone sizes, which is a good thing, considering Apple is likely about to unleash a larger iPhone on the world in a few months. They even have a version of the harness that cradles your iPad, which is a boon to office workers, coaches, boat captains, doctors, nurses, and surgeons, among others! Its simple system of mounting the iDevice is not only a snap to perform, it also allows for the use of iDevices that are in protective cases, so your iPhone can be as protected as it needs to be, depending on your activity. And with the ReadyAction, there aren't many activities you won't be able to engage in.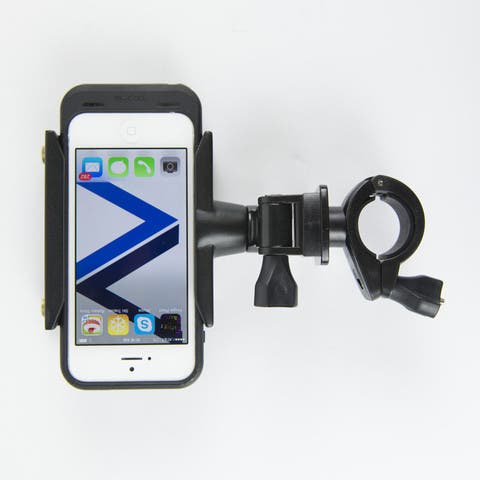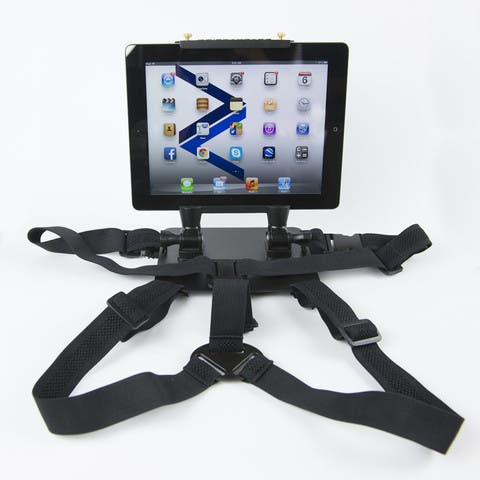 The catalog of ReadyAction kits includes a chest plate mounting assembly, as well as head strap mounting accessories, sold separately. These are perfect for things like snowboarding, biking, kayaking, motocross, and/or skiing, among other things. You can also order a wrist mounting system or a pole mount for attaching your iPhone to your handlebars or support struts. With all of the practical and convenient ways the ReadyAction kits allow you to record your feats of courage (or insanity), I suspect it's going to be a rather irresistible accessory for any action-sport athlete, fitness buff, or adventure enthusiast.
If you are unable to see the short video of the ReadyAction in action, please click HERE.
Field Test:
My wrist is slowly healing from my most recent injury, so unfortunately I haven't had a chance to put the ReadyAction to the test riding motocross on the desert trails of Northern Arizona. Nonetheless, I have been able to put it to good use while climbing on the red rocks of Sedona in situations where I've needed all four limbs for clinging the earth. Granted I'm no Alex Honnold, but it can get pretty gnarly on some of these ledges around here. Feeling like I was relatively secure and able to climb safely, while also being able to film the adventure was too cool! I will definitely continue using the ReadyAction for filming my outdoor adventures as I explore the edges of my comfort zone and physical endurance, so stay tuned!
Pros:
Lightweight construction.

Easy on/off design.

Adventurers will appreciate the hands-free ease of use for filming activities.

Customizable bracket allows for the use of just about any size smartphone.

Secure fittings ensure that the ReadyAction will stay put and provide you with high quality video footage.
Cons:
The iPhone's camera is a limitation that has nothing to do with the ReadyAction, but is one reason why one might opt for the higher-resolution GoPro cameras or the like. Perhaps with the iPhone 6 series we'll see a better camera which will record life's adventures with even greater precision.
Verdict:
Overall the ReadyAction mounting system worked fabulously! I'd highly recommend it and I give it 4.5 out of 5 Stars.
Here's a short, albeit shaky video, that I made using the ReadyAction head mount and my iPhone 5.