By Dig Om on Sat, 01/19/2013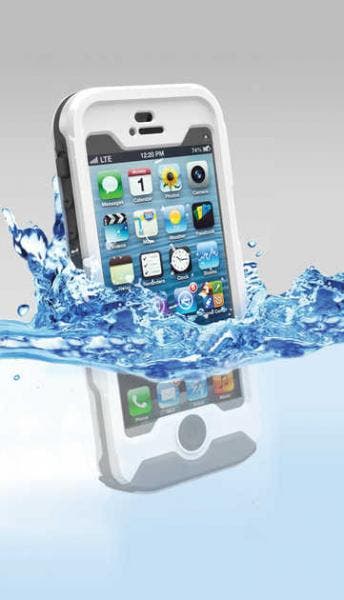 Master your iPhone in one minute a day:
Sign up to iPhone Life's Tip of the Day Newsletter and we'll send you a tip each day to save time and get the most out of your iPhone or iPad.
It's not surprising really, when you think about it; the fact that in the past few years, right along with the explosion in popularity of the iPhone, we have seen a corresponding boom in the popularity of hardy gear designed to keep your mobile device safe in all circumstances, extreme or mundane, and look good while doing so too. It has a lot to do with what the Apple brand represents, and with the demographic Apple targets.
Things started out modestly enough. For a while Otterbox dominated the early iDevice case market, and then came Griffin, and as other case companies waited and watched the enormous success of these two companies that pioneered the rugged case revolution, it was apparent that folks who used iPhones a) liked them protected and safe, and b) consisted of high percentage of users who felt that their lifestyles warranted a more rugged, protective case, and one that didn't necessarily sacrifice fashion for durable protection.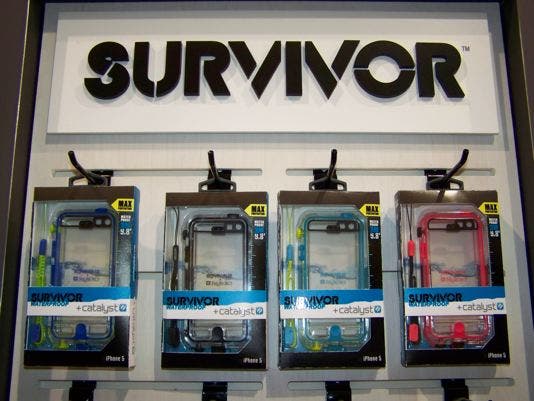 Griffin's Survivor + Catalyst waterproof case
Now we have a wide range of rugged cases with something for just about every style-sense and level of ruggedness you could imagine or desire. More recently we have seen Lifeproof's breakthrough iPad and iPhone waterproof cases meet with rave reviews, and hot on their heels we have a slew of contenders for best waterproof case of the year.
But it's not just heavy-duty or waterproof iDevice cases that we are witnessing a proliferation of. We are also seeing a huge increase in the amounts and kinds of accessory gear that is being crafted in such a way as to keep up with the type of people who will want a rugged iDevice case! So now we are seeing excellent solar charging options made specifically to power our iOS devices on the go, and off-grid. We are also seeing a great selection of rugged, splash-proof Bluetooth speakers in all sorts of shapes and styles! And we have rugged, heavy duty headphones and earphones to listen to our iDevices with, and military-grade, expedition-quality gear, to carry all of our techie stuff safely around in, with the emphasis being on fashionable durability as well as stylish ruggedness.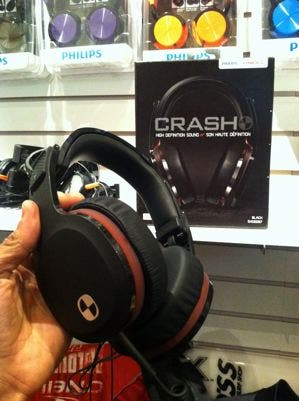 Philips' product line includes the award-winning Shoqbox Bluetooh speaker and the Crash impact resistant headphones.
No longer are the terms "heavy-duty", or "military-specs" synonymous with something that must look military, or like something only an extreme athlete or active-duty soldier would want to tote around. Now we are seeing a boom, because the market is there for these types of iOS accessories. The market is there, in part, because of the type of person who fits within Apple's demographic.
When we look at Apple's audience, we see a wide range of people, of a wide range of ages, races, religions and nationalities. And yet there is a common thread to the type of consumer that the Apple brand continues to appeal to. We can look back to the early Think Different days, or even further back than that, to the roots of the Apple tree in an obscure Palo Alto garage. Or we can jump forward from there, to the year Apple introduced the iPhone and revolutionized the mobile industry, leaving nothing but imitators in their wake. Apple isn't just about quality, and it isn't just about style. There is, much to Sir Jonathan Ive's delight, an almost spiritual and emotional bond that people develop with these iDevices that are ever more instrumental in opening up a vast, interconnected world before them, these mini computers that fit in the palm of your hand.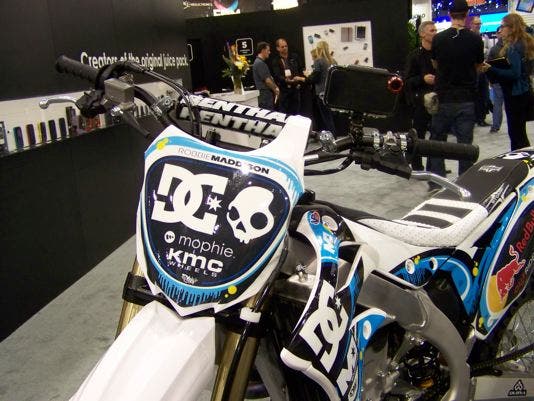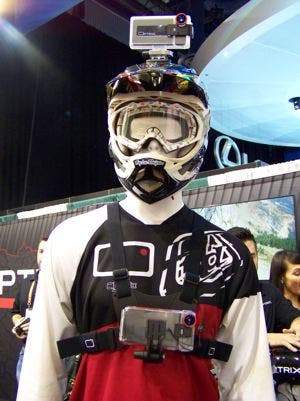 Mophie and Optrix are two of the top manufactures of extreme sports iPhone cases.
But how does this translate to the explosion of rugged gear and accessories we are seeing? Well, I think Apple appeals to the adventurous spirit in us, to the rebellious urge to question and the desire to explore the world around us. In a very real sense, Apple taps into our creative energy, on a deep level through the grace and elegance of their iOS ecosystem, and in a way that makes us want to have our iDevices with us wherever the road carries us. One thing leads to another, and now we see everyone, everywhere, around the world, "thinking different". Many folks just aren't content to just sit indoors as much anymore. It seems that these days, people who use iDevices want to enjoy nature and the wonders of the world outside a bit more. The ability to "think different" pushes folks in odd and unique directions at times. So iOS users are not only more likely to adventure in the Amazon, or journey to Costa Rica or go on a photo shoot to Hawaii or get purposefully lost in Europe, they are also more likely to use their iOS devices for every aspect of their adventures, from recording pictures and videos to making reservations, to finding directions to watching Netflix and Tweeting.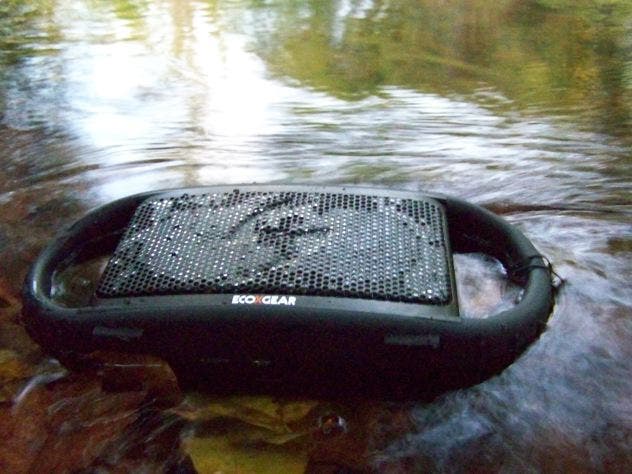 Grace Digital's EcoXBT waterproof, floating Bluetooth speaker.
The iOS ecosystem has integrated itself into our hearts, our minds and our lives. With iOS devices seeing so much action and potentially experiencing some incidental bumps and bruises along the way, is it any wonder an ever-growing segment of the iOS population is interested in gear that has been built tough, able to perform well outside, by water and in extreme conditions, while also looking perfectly suited for formal occasions, casual occasions and everything in between?
---
Your thoughts and insight are welcome in our comments section below.
As always, thank you for reading.
Top image of Incipio's new, award-winning Atlas waterproof case.