By Dig Om updated on 08/20/2014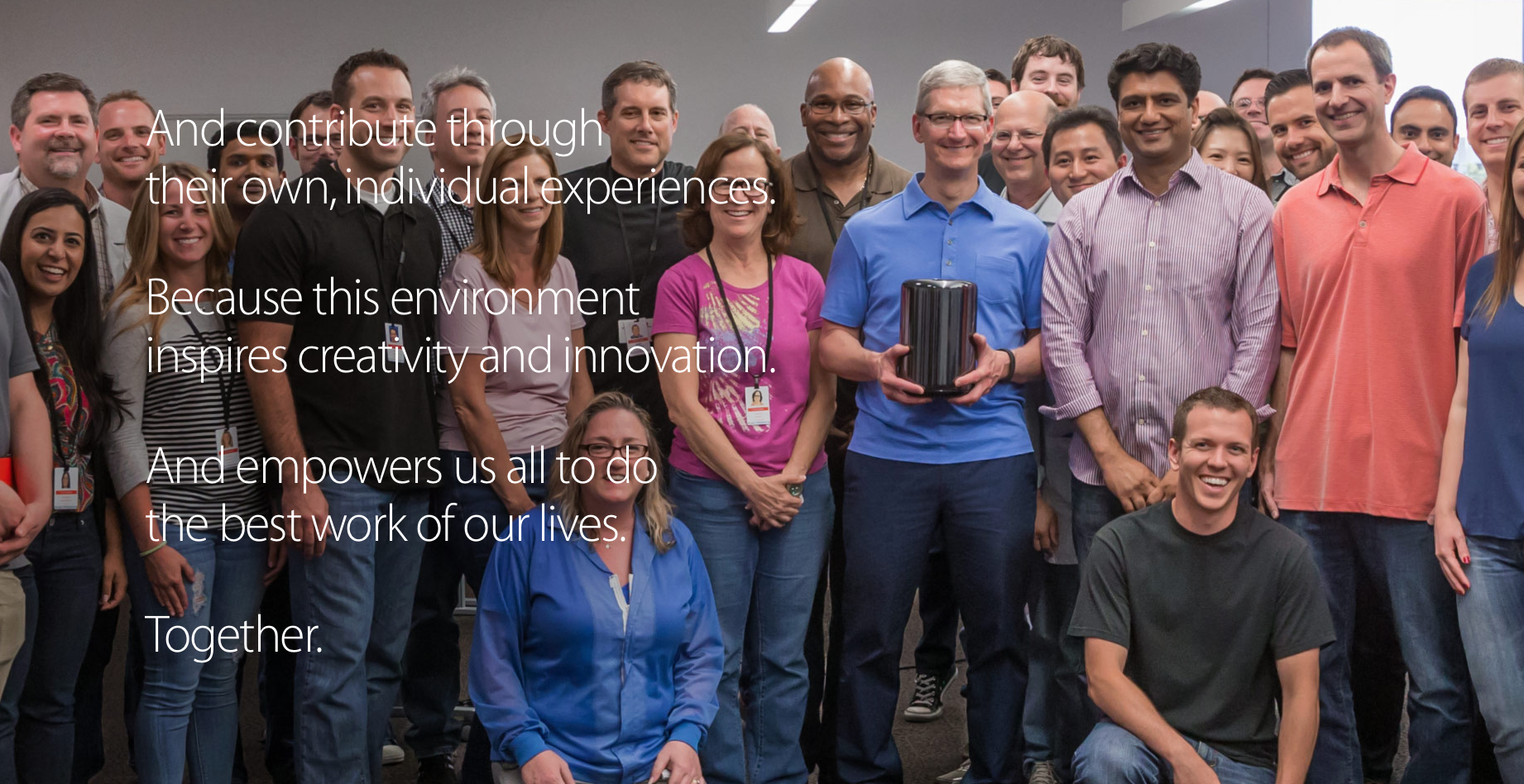 Apple is a big company, and it doesn't make haphazard decisions. It's also fair to say that given its stature as one of the world's top companies and leading brands, it recognizes that it wields a great deal of influence culturally, socially, and politically. So for the maker of the iPhone and iPad to put so much emphasis on matters such as employee diversity, environmentally sustainable business practices, and human rights and civil liberties, is no small matter. As Tim Cook recently said, "Inclusion and diversity have been a focus for me throughout my time at Apple, and they're among my top priorities as CEO." 
Master your iPhone in one minute a day:
Sign up to iPhone Life's Tip of the Day Newsletter and we'll send you a tip each day to save time and get the most out of your iPhone or iPad.
Apple's new video: Diversity - Inclusion inspires innovation.
Apple demonstrates over and over again that it is a company that's willing to "think different," and willing to adhere to a self-imposed higher standard. They also actively encourage us all to do the same, challenging us as a society to strive for excellence and practice greater tolerance and acceptance.
Recently Apple issued their diversity report and they've also created a webpage which openly shares the results. While the results may have not been a huge surprise, the report highlighted the fact that Apple, like most other American tech companies, has a staff comprised primarily of white males. This left Apple's Tim Cook (a white male himself) expressing his frustration, saying, "As CEO, I'm not satisfied with the numbers on this page. They're not new to us, and we've been working hard for quite some time to improve them. We are making progress, and we're committed to being as innovative in advancing diversity as we are in developing our products."
For this hugely popular brand to make a point of specifically hiring employees from diverse racial and ethnic backgrounds is a huge deal. For Apple to prioritize hiring women and gays is also extremely significant too. "Our definition of diversity," says Cook, "goes far beyond the traditional categories of race, gender, and ethnicity. It includes personal qualities that usually go unmeasured, like sexual orientation, veteran status, and disabilities." As the company's own report shows, Apple employees are 70 percent male and 55 percent Caucasian, with women, minorities, and members of the LGBT community being disproportionately underrepresented.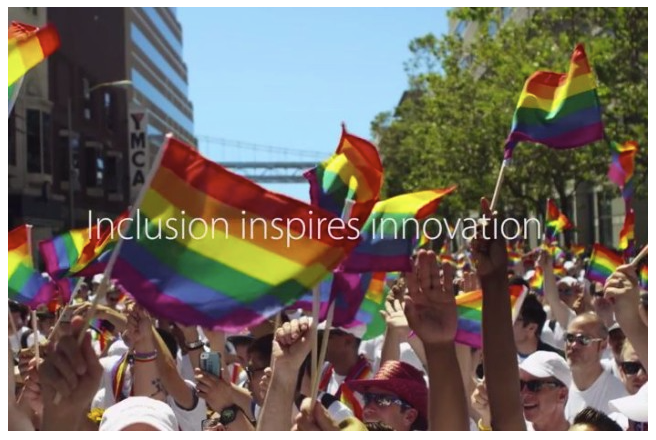 Apple not only wants to draw attention to diversification, acceptance, and tolerance, they have been actively courting minorities, underrepresented groups and people who have experienced oppressive discrimination in the past. As Tim Cook once expressed in an editorial "As we see it, embracing people's individuality is a matter of basic human dignity and civil rights."
If you can't see this Steve Jobs - Think Different video above, click HERE.