By Dig Om on Tue, 10/15/2013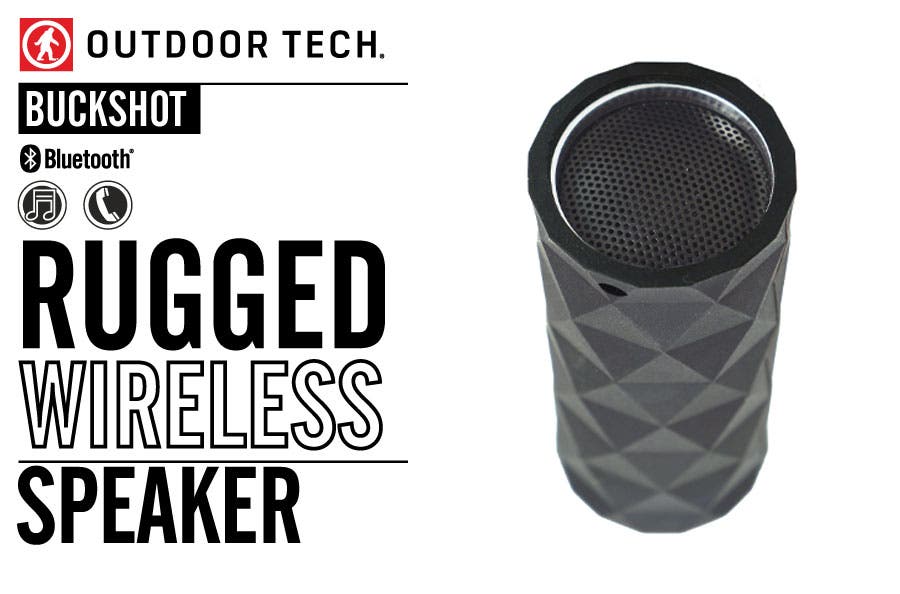 There's no shortage of quality Bluetooth speakers on the market. The field gets narrower as one looks for high quality rugged Bluetooth speakers, and narrower still if one is on the hint for a rugged and highly portable Bluetooth speaker for adventuring with.
Recently I had the opportunity to try out the awesome new Buckshot ($49.95), a rugged mini Bluetooth speaker from one of my favorite manufacturers of go-anywhere gear, Outdoor Technology.
Master your iPhone in one minute a day:
Sign up to iPhone Life's Tip of the Day Newsletter and we'll send you a tip each day to save time and get the most out of your iPhone or iPad.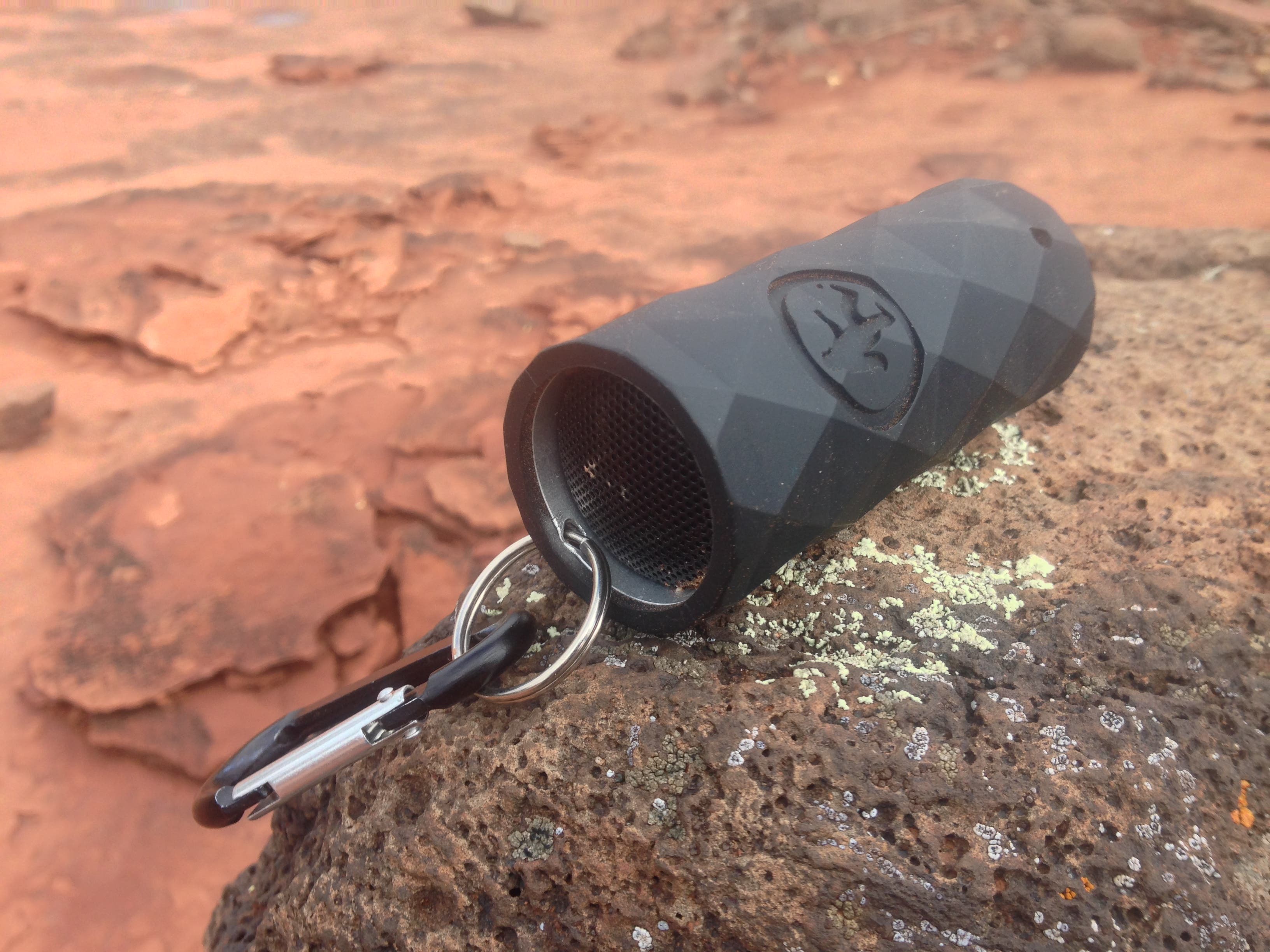 With the Buckshot, Outdoor Technology offers us one of the best sounding mini-Bluetooth single-speakers I have yet to come across, and its rugged construction makes it an ideal adventure-ready and ultra-portable Bluetooth speaker.
When it comes to Bluetooth speakers that are designed to perform well in both indoor and outdoor situations, one of my primary concerns is how well the speaker will perform without the support of an enclosed room. After all, it's one thing for a tiny speaker to sound good when it has the benefit of four walls to contain and magnify sound. It's another thing for a tiny speaker to sound strong in the great wide open, without the advantage of an enclosed room to boost the audio.
After putting the OT Buckshot to the test in primarily outdoor environments, I can honestly say the Buckshot performs very well indeed when outside. It pumped out music that I could easily hear from across the campfire, while on a rattling bicycle on a gnarly downhill, or while sitting by a rushing riverside. Don't get me wrong, the Buckshot sounds great indoors, with a sound that can travel with you and yet fill a small room. Indoors, the Buckshot's boisterous output becomes even more apparent.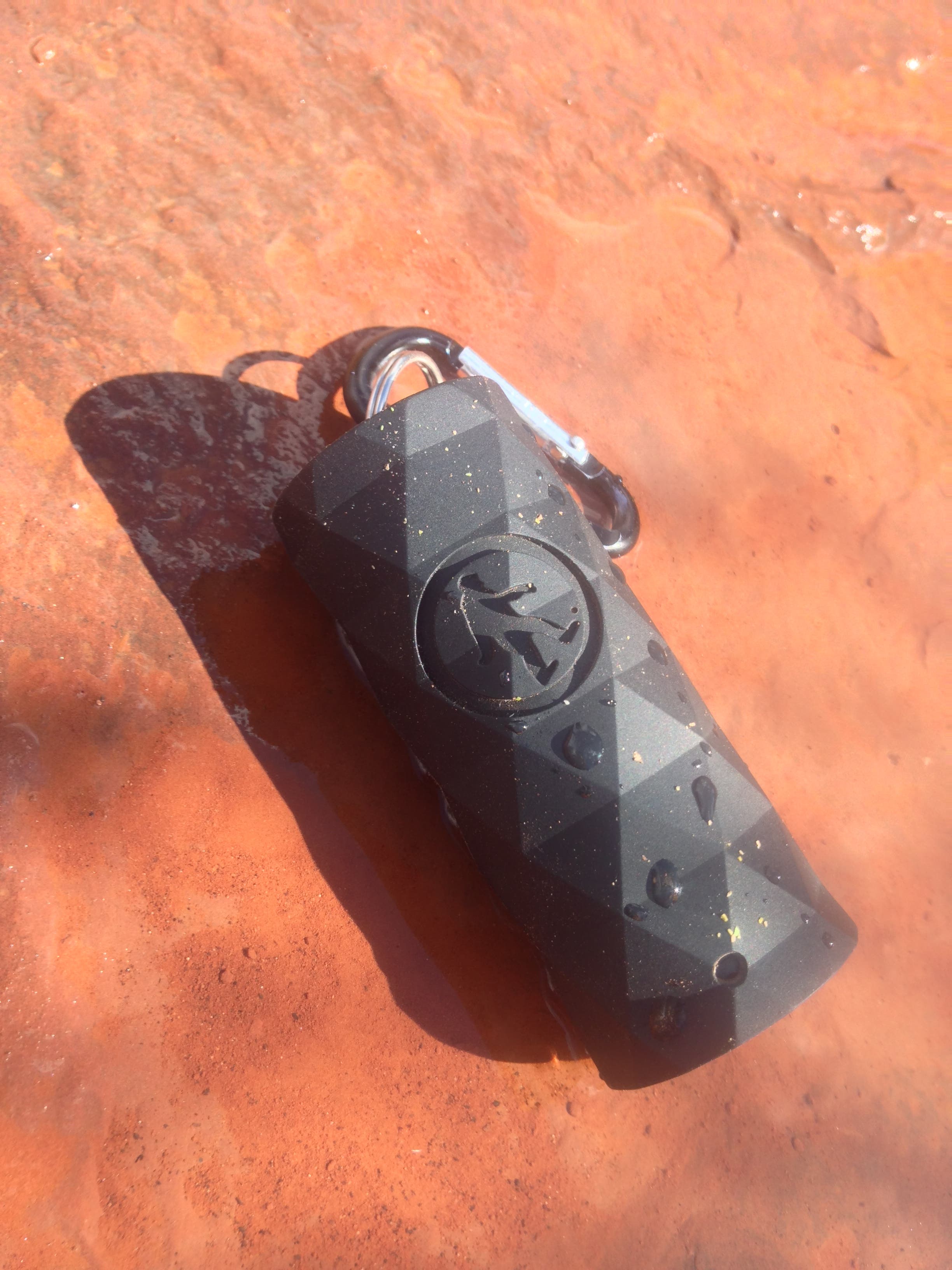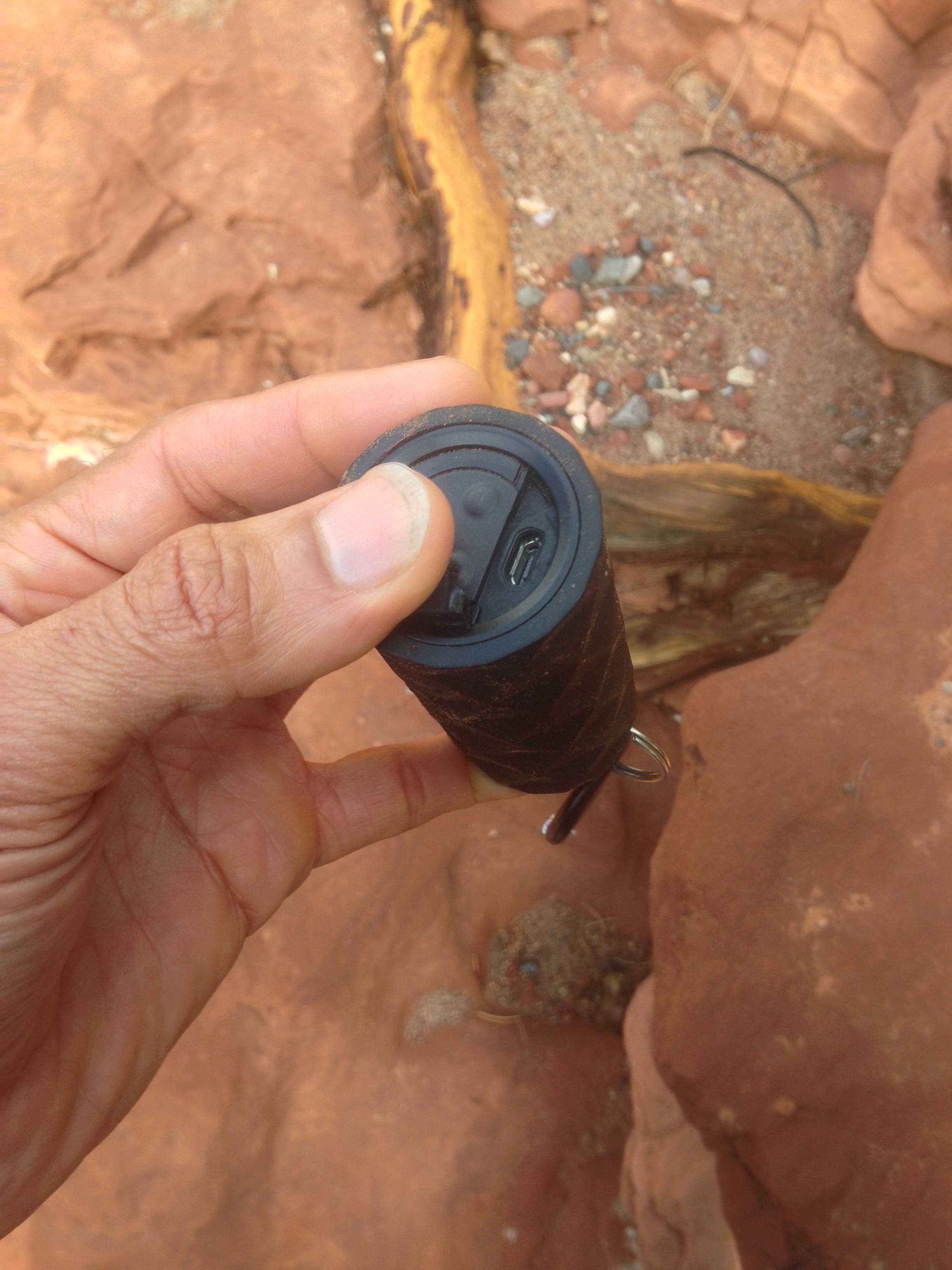 With its IP-X5 waterproof rating, I felt confident and safe in subjecting the Buckshot to sand, brief exposure to moisture, and plenty of impact and knocking around. The Buckshot performed exceedingly well under all conditions. Not only did it provide a convenient and plenty audible listening experience, it did so in a compact package that I could unobtrusively and easily clip to my belt buckle or strap to my bike handle; allowing me to take my tunes anywhere, come rain, snow, or shine. Another perk of the Buckshot is the ability to not only control the volume from the speaker's control panel, but also the ability to skip or replay tracks, as well as control the built-in speakerphone.
If you are looking for a highly portable, high-quality audio, Bluetooth speaker, I'd say the Buckshot is definitely worth a closer look. If you are an adventurous type, on the hunt for a rugged and durable miniature Bluetooth speaker, this might be the perfect one!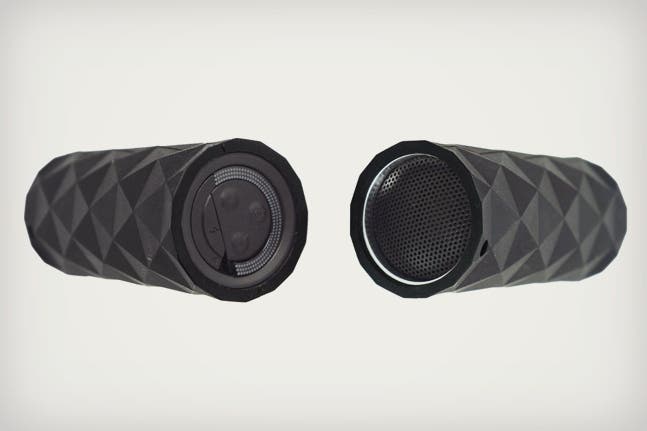 Pros:
IP-X5 dust and waterproof standard.
Rugged, minimalistic design.
Compact size measuring just slightly larger than a roll of quarters.
Rechargeable lithium-ion battery.
Convenient, built-in mic for hands-free speakerphone use.
16 hours of hi-fi sound or talk time.
Bicycle handlebar mount accessory.
Speaker also includes a useful attachment point for a lanyard or key ring and carabineer.
Cons:
While the packaging states that the Buckshot has a working range of 33-feet, in my testing, I found that its connectivity range covered somewhat less distance than that. 15–25-feet seemed more accurate, and even then I felt that connectivity could at times be a tad bit spotty.
The Buckshot comes with a small hole in its metal body allowing you to attach a key ring to the speaker. However convenient this may seem, I found that within a week of testing (with the Buckshot swinging from a belt loop at my hip or dangling from my backpack) the metal hole had worn out completely and the key ring broke free. Something to be aware off if carrying it around hanging from a key ring/carabineer combo is your thing.