By Dig Om on Wed, 05/29/2013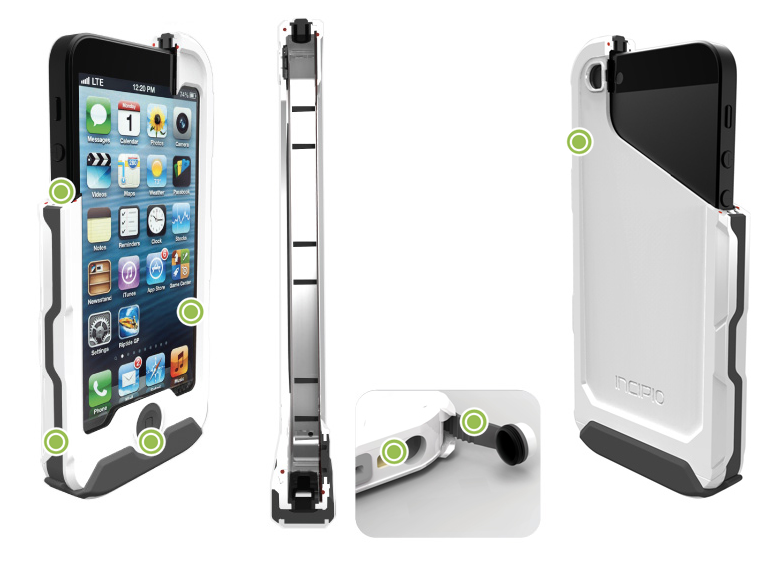 The Adventure-Proof series examines and reviews the best in rugged iOS gear, apps, and accessories to help iDevice users enjoy outdoor adventures and extreme environments with their mobile tech safely in tow.
The Atlas by Incipio ($89.99) is a newcomer to the waterproof case arena and on its first try has created an excellent, ruggedized, full-time use case. The Atlas has some of the absolute best features of any heavy-duty iPhone 5 case on the market
Master your iPhone in one minute a day:
Sign up to iPhone Life's Tip of the Day Newsletter and we'll send you a tip each day to save time and get the most out of your iPhone or iPad.
Right Off the Bat
What intrigued me most about the Atlas was the fact that it is the first waterproof case to use shatterproof, tempered glass for its screen cover. This is both unprecedented as well as very welcome! In fact, I would describe the Atlas as a game changer in the ultra-rugged iPhone case arena.
Nothing compares to interacting with your iDevice via a glass touchscreen. It's like there isn't even a touchscreen protector there.
The same can't be said of plastic screen protectors, which until now have been the accepted norm.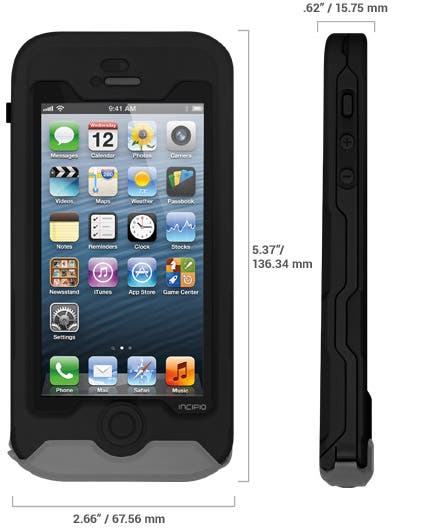 Details
* Glass touchscreen replicates the iPhone's own touchscreen;
* An independent tab of silicon acts as a snug seal for the headphone jack when the port cover is snapped closed and can be left out (don't worry, it's tethered to the body of the case so you won't loose it), even when the port cover is closed, allowing easy access to the headphone jack;
* Internal shock absorbing "ribs" along the inner sidewall of the case;
* Hard-shell design with just enough grippy traction to the plastic's texture to keep it from constantly slipping;
* Military Standard MIL-STD-810G rating for protection above and beyond the call of duty;
* I can't overemphasize how great it is to be able to interact with the iPhone with a glass screen, (as Jobs intended) rather than a plastic screen;
* Included with the case is a splash-proof headphone adapter, which allows you to leave the headphone cover open, and the headphone adapter in, for a secure and water-resistant seal, even with headphones attached or while listening to music or waiting on a phone call;
* Waterproof to 6.5 feet for an hour, with an IP68 rating. That's pretty impressive!
* Comes with a one-year warranty that covers accidental water damage. The only waterproof case to come with such an offer;
* Minimalist design adds very little bulk and weighs in at barely over 2 ounces.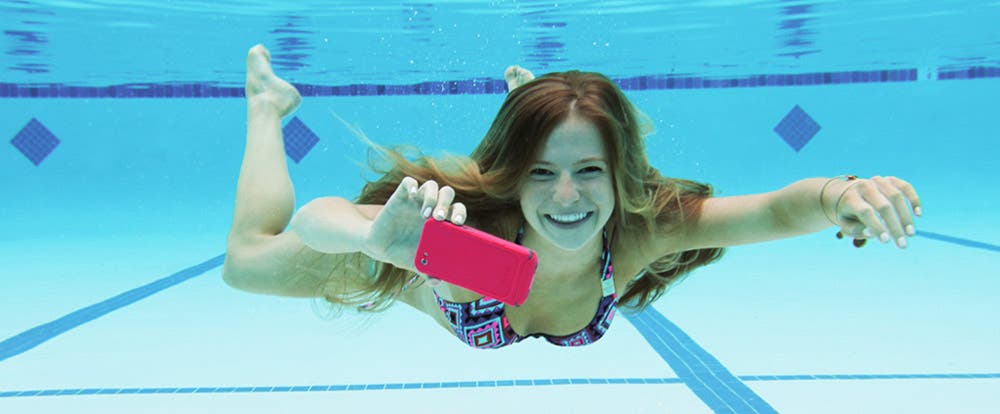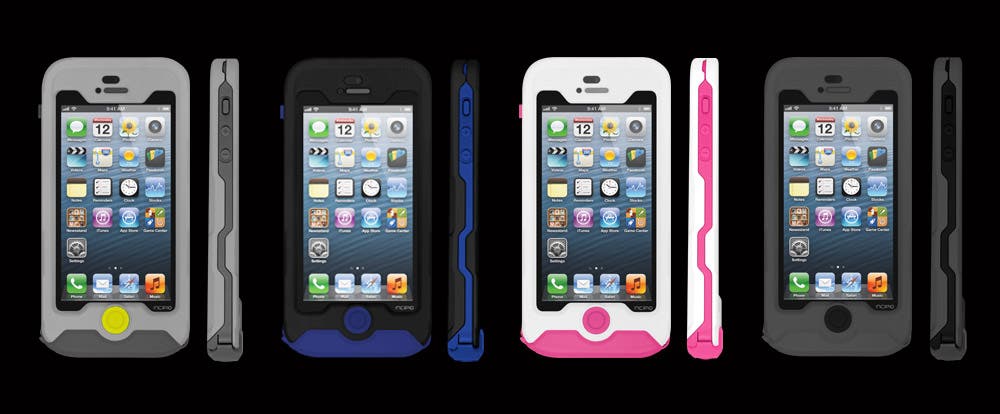 I'm hard pressed to find any fault with this exemplary iPhone 5 case. If I had to come up with one complaint it would be how hard it is to open. I wouldn't say I have particularly weak or delicate hands, and yet, I was never (not once) able to get this case's port cover latch without the assistance of some hard object, whether that was a lighter, counter top, or rock. The Atlas seals so snugly that my fingers weren't able to unlatch it unassisted. Now, for some of you that will be a good thing, knowing what a reliable latch this case comes with. For others who are used to Lifeproof and Otterbox waterproof cases, that may seem like overkill and too much work. Personally, despite the minor inconvenience, I love it! I appreciate the added sense of security knowing my port cover won't inadvertently open under water.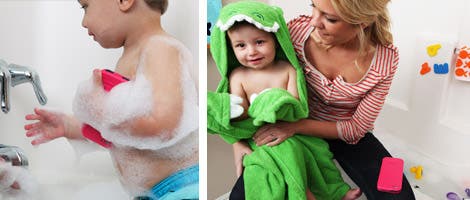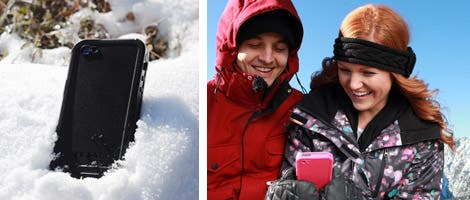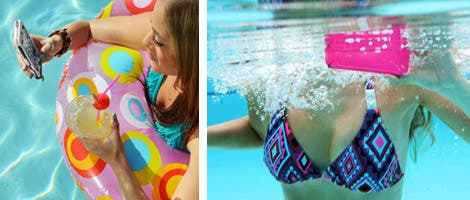 *****
This case gets an exceptional 5 out of 5 star rating. This is currently one of the best low-profile, high-protection, waterproof iPhone cases on the market. The Atlas is a breath of fresh air, and a true contender for Best Waterproof, Heavy-Duty Case of 2013.