By Dig Om updated on 12/04/2013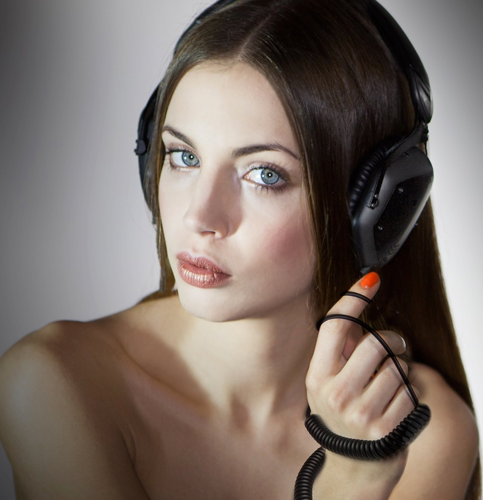 There are a great many options when it comes to incredible over-ear headphones, and they can range in price from under $50 to well over $400, and upward. Professional musicians and audiophiles alike tend to agree that a good pair of over-ear headphones will provide you with the most accurate and authentic listening experience available.
Master your iPhone in one minute a day:
Sign up to iPhone Life's Tip of the Day Newsletter and we'll send you a tip each day to save time and get the most out of your iPhone or iPad.
To make it onto this list a headphone needn't be the priciest, instead the more it can boast of the following attributes the higher it will rank.
Sound quality. It may seem counter-intuitive, but just because a headphone is more expensive, it does not mean it is always one of the best sounding headphones. Things like driver size and material, design of the speaker housing, and passive or active noise

cancelation

features are all factors in determining sound quality.

Comfort. Even the best sounding headphones aren't going to be appreciated that much if you can't wear them comfortably for as long as you want, or at least for extended periods of time. Ear-cushion comfort is extremely important, especially in this Over-Ear category, as is headband comfort.

Overall design. How durable are a pair of headphones? How

ergonomically

designed is a pair of headphones? Are they too heavy? Is there too much "head clamp"? Are the controls conveniently located?

Extras, which might include an incorporated in-line

mic

and/or song controller, a nice carrying case, or an extra headphone cable.

Only headphones that I have personally tried out and have had some hands-on time with (either because a sample was sent to me to evaluate for iPhone Life, or because I tried them while at a tech event like

CES

) are featured here, so you know that my feedback is based on experience and actually putting any given headphone to the test.
Delivering one of the most intensely powerful listening experiences I've enjoyed in a pair of headphones, the V-Moda Crossfade M-100s are truly impressive. The Crossfade M-100 is my pick as the best over-ear headphone of the year. Gamers and audiophiles alike will appreciate their meticulously crafted design and laser-accurate acoustics. Built and tested to be virtually indestructible, the Crossfade M-100s are subjected to testing prior to leaving the factory that qualifies them as the most rugged, heavy-duty pair of headphones on my list, though you'd never know just from looking at their low profile design!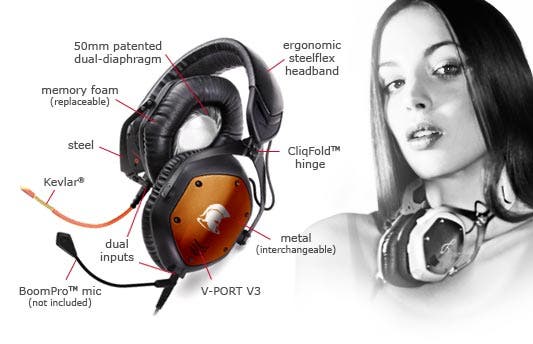 The Crossfade M-100s fit snugly, but extremely comfortably, over your ears and the earpieces create a very effective, passive noise reduction enclosure around your ear. Worth noting, when I was testing the Crossfade M-100s I used both the standard sized ear-cushion and the larger size. For me the larger ear pads made a comfortable but tight pair of headphones into a pair of headphones that were so comfortable I could literally wear them all day long. They fold in to a ridiculously small size to fit in their compact, hard shell carrying case. While this headphones comes with detachable cable options, gamers will be happy to note that V-Moda also offers the Boom microphone extension for the Crossfade M-100, for one of the best in-game voice chat experiences you'll find.
The SMS Streets are right up there with the best over-ear headphones I've tested this year. There are pros and cons to every headphone, but the Streets have an excellent balance of all the elements that I would consider when I look for the best of the best of 2013.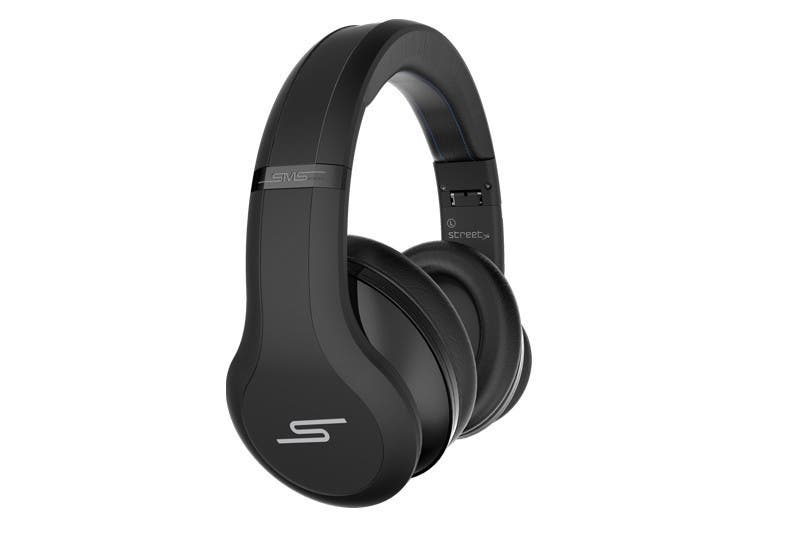 The SMS Streets are luxuriously comfortable and deliver some of the best and most accurate sound of any headphone I've tested this year. I could wear these headphones all day without getting fatigued, and that's saying something. The SMS Streets also feature active noise canceling technology, giving you the option of effectively masking most external sounds. Overall, the design and presentation of the Streets is excellent. They are stylish and rugged and come with a hard-shell carrying case.
SMS stands for Studio Mastered Sound, and in the case of the Streets, this couldn't be a more apt descriptive title for them. Whether you are a professional recording artist, a hardcore audiophile, a serious gamer, or someone who puts a headphone's comfort level as a high priority, the SMS Streets will be sure to impress.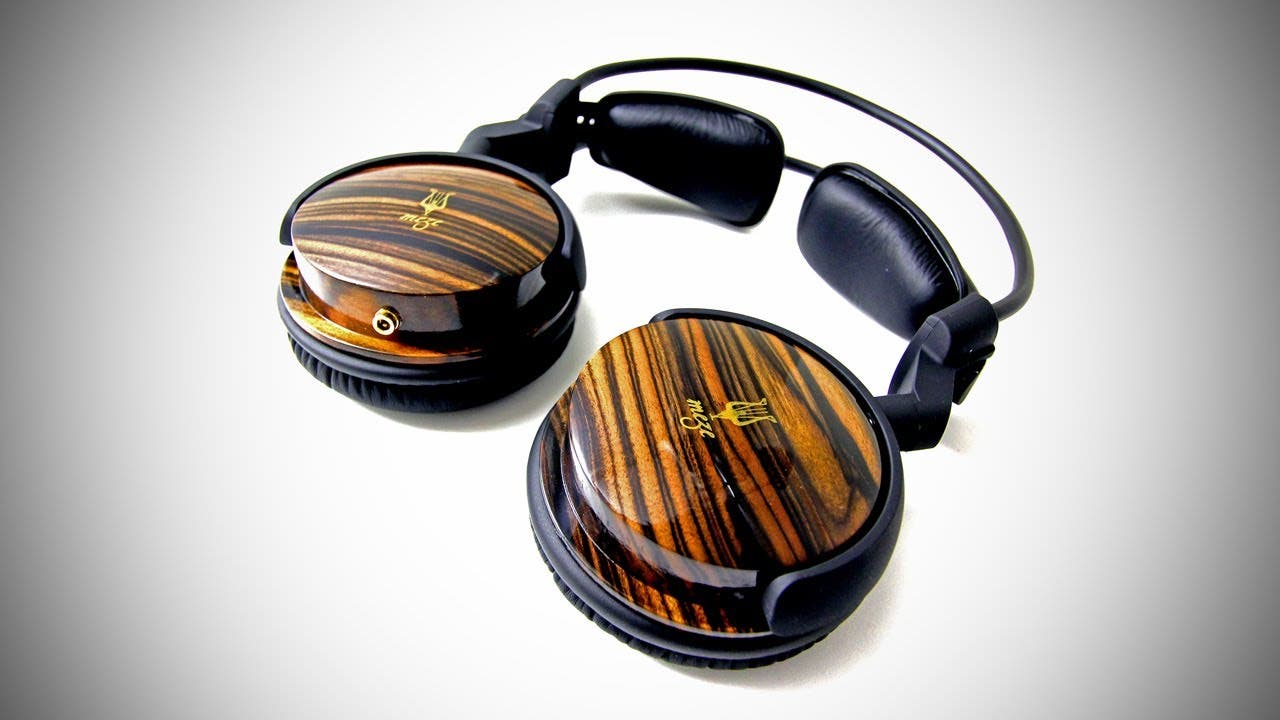 The Meze 88 Classics are like the Lamborghini of headphones. Plush comfort and elegant wood speaker housings are a big part of the charm of these outstanding headphones. The Classic 88s have a sound quality that is simply hard to beat, a result of large, high-performance drivers and the natural acoustic resonance of wood, which adds a silky smooth flow to every note that comes out of them. At $309.00 the 88 Classics are one of the more expensive pairs of headphones on this list, but if money is not an issue, you won't be disappointed with these most excellent headphones. The only thing the Meze 88 Classics lack is an in-line mic/music controller, but I spoke directly with designer Antonio Meze about this and I've got my fingers crossed that he'll incorporate this into future designs.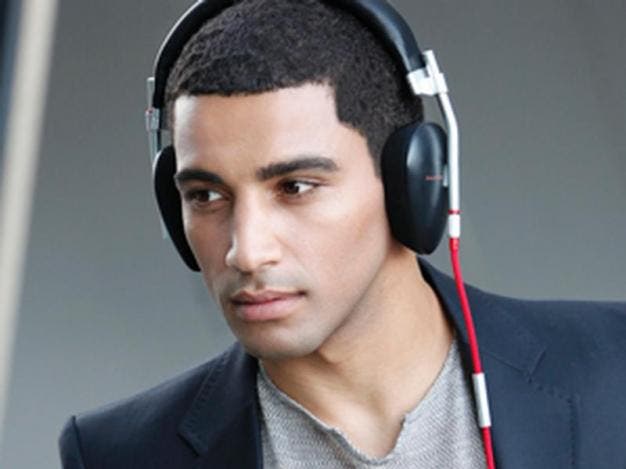 The Phiaton Bridge MS 500 are one of the most technically ingenious and masterfully designed professional-quality headphones I've come across. With sound chambers within sound chambers, precision crafted drivers, and a natural and ergonomic comfort the Bridge MS 500s will satisfy even the most discerning audiophile's tastes. The comfort of these slimline headphones can't be overlooked either, they are ultra-plush and totally comfortable—perfect for distortion-free, extended listening and recording or gaming sessions.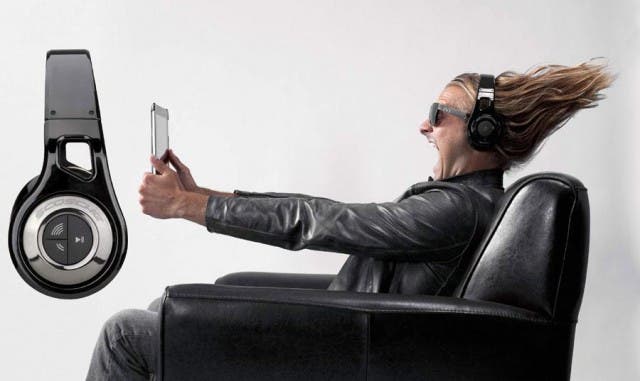 When I speak of Bluetooth headphones many audiophiles may scoff at their sound quality as a result of the audio compression that occurs when sound is transmitted via Bluetooth. Scosche's RH 1060 reference-grade headphones are a shining example that not all Bluetooth audio devices suffer from this affliction. The 1060s feature the most accurate, studio-quality sound of any Bluetooth headphone I've ever come across.
With a quick-charging Li-ion battery, a comfortable and spacious design, controls for music playback built into the right-side earpiece and an optional plug in cord in case the power is low, the Scosche RH 1060s are the complete package when it comes to performance and superior design. And of course, the convenience of cable-free, lossless listening in a stylish pair of over-ear headphones is truly hard to beat.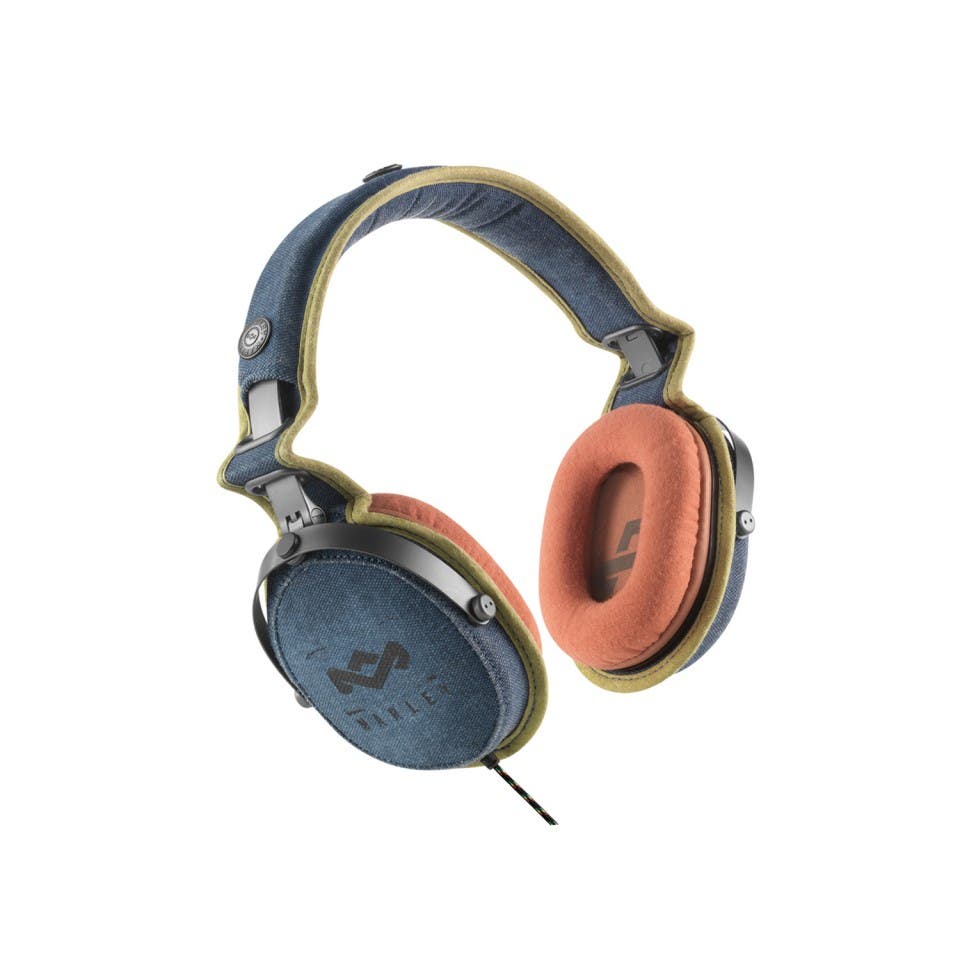 House of Marley's Rise Ups are a stylish option with several unique characteristics. First of all, the Rise Ups are carefully designed and tested by the offspring of the reggae superstar Bob Marley. When you put on the Rise Up you get the sense that music and high fidelity sound are the family's lifeblood and this is noticeable in every note that flows from these well designed headphones. Secondly, the Rise Up, and in fact, the entire House of Marley product line, is fabricated almost entirely from either recycled or forest-friendly materials. With my large ears I found the Rise Up to be a bit of a tight fit for me, but there is no denying that these headphones pump out some of the best, most acoustically precise sound of any set on the market right now.
The WoodTones are the most comfortable headphones on this list. These headphones are feather light and feature the cushiest earpieces of any headphone on my list. The WoodTones are unique in that not only do they have decadently plush ear padding, they also have a thin cushion over the speaker driver within the speaker housing, meaning that ear fatigue is practically a non-issue and that even lying down with them on, you won't experience the discomfort of having a hard speaker digging into your earlobe. The wooden speaker housing lends an acoustic ambience to the WoodTones that makes whatever you are listening to sound warmer and more intimate, and they have a unique headband that is infinitely adjustable due to an internal elastic band that let's you get just the perfect fir for your cranium. I did notice a slight distortion of bass and treble at the highest volume settings and they aren't nearly as sturdy as the above-mentioned headphones, but for the money, they are hard to beat!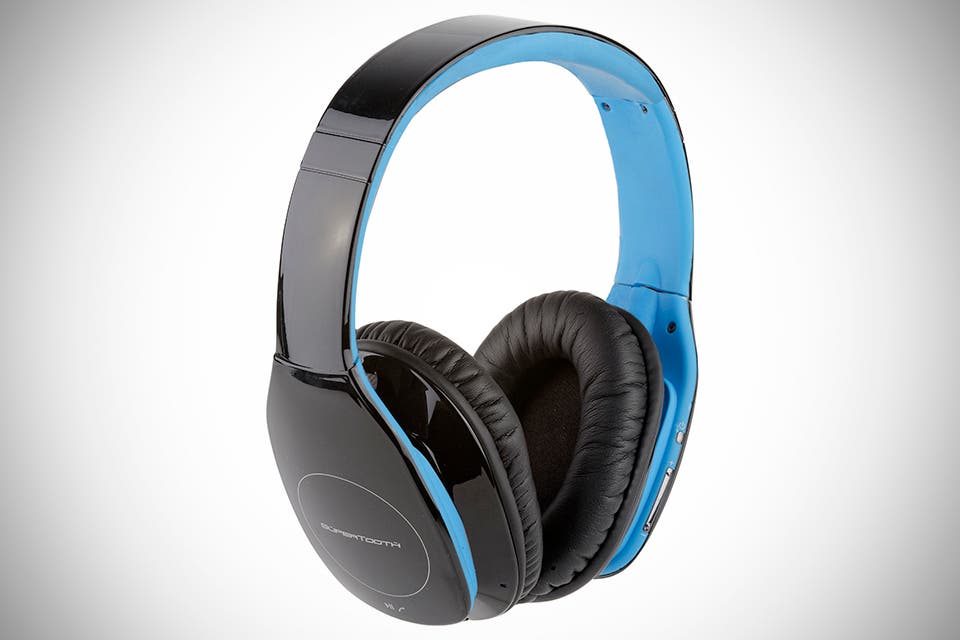 The SuperTooth Freedom NFC headphone is a slick looking, custom fitting and excellent sounding pair of Bluetooth headphones. With a 15-hour battery life, the Freedoms offer some of the best playback time of any Bluetooth headphone I've tested. It supports Bluetooth 4 which allows for instant pairing with recently used iDevices and greater battery life, and they also allow for wired use when desired. They are lightweight and flexible, with swiveling earpieces, and they felt great on my head, not too tight in the headband or in the ear cushions. The Freedom doesn't have quite the same rugged feel as the Scosche RH1060s and its microphone seemed a bit temperamental—calls could sound muffled and distant—but overall, the SuperTooth Freedom is an exceptional and very comfortable pair of over-ear Bluetooth cans.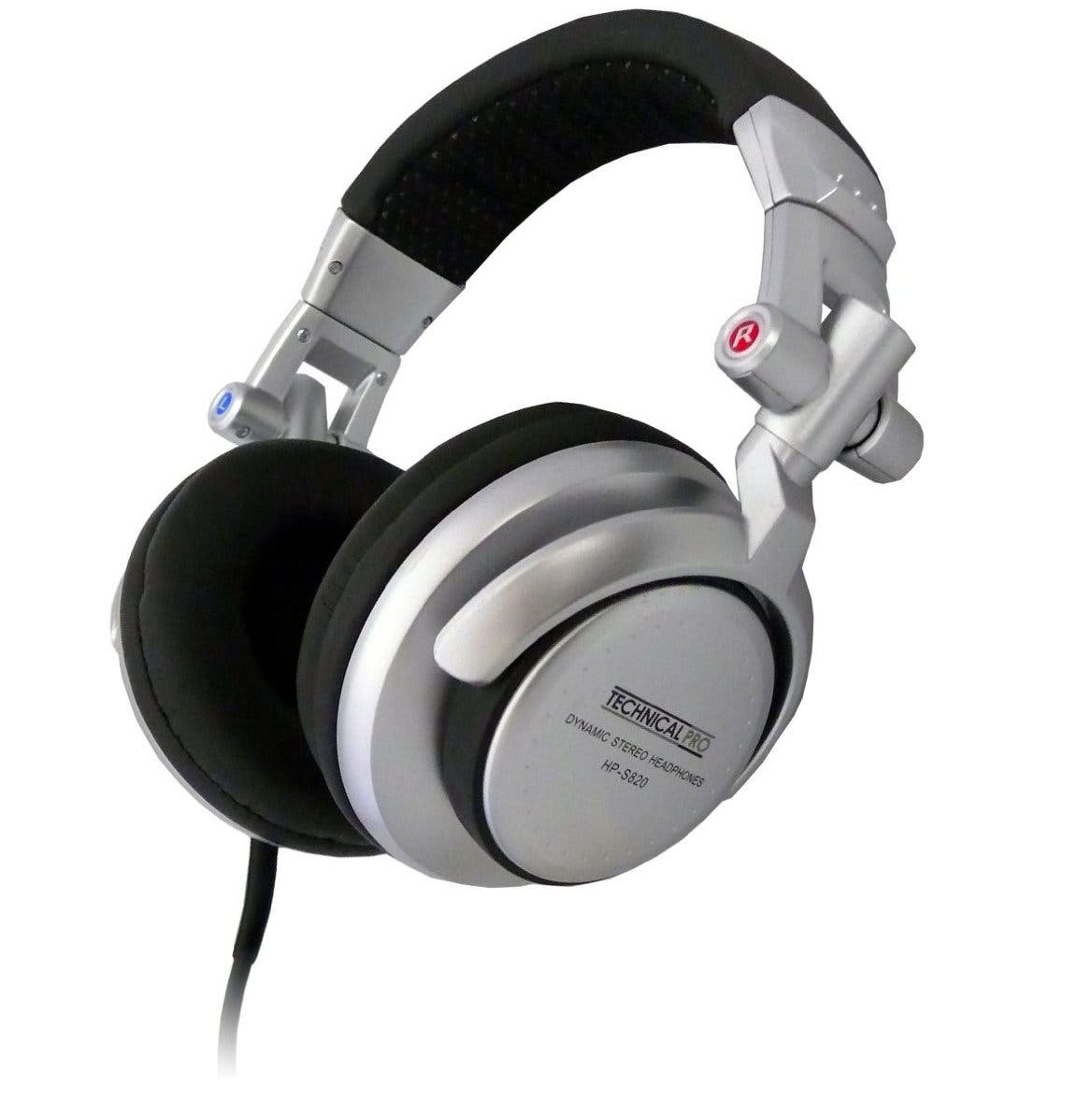 The T-Pro HPS820s are the steal-of-a-deal headphones. They have professional sound quality and high performance speaker drivers, but the manufacturers trimmed expenses and cut consumer costs by forgoing the fancy metal and leather that most of the above headphones have, utilizing high-grade plastics and faux leather to fabricate these headphones instead. The sound that comes out of the HPS820s is impressive and the generous earpiece design is both extremely comfortable and also works very effectively to seal outside sounds out, or to keep whatever you are listening to from being heard by those around you. The T-Pro HPS820s are the perfect gift for any teenager or young adult who likes to crank it up or for any audiophile or DJ looking for a reliable back up pair of on-the-go headphones. These high performance headphones are all the more impressive due to their extremely affordable price point.
Hopefully this roundup of my picks for the top nine headphones of 2013 will help you find the perfect headphone for anyone on your holiday shopping list. Happy Holiday listening everyone, from all of us here at iPhone Life!