By Daniel Rasmus updated on 08/31/2012
It may not be as sexy as talking about court rulings or speculating about the iPad mini, but I thought it was kind of cool that SLAPPA released an SLR camera face for the M.A.S.K. customizable backpack I covered last week: Slappa M.A.S.K. Jedi Mind Trix Custom Build Backpack Review.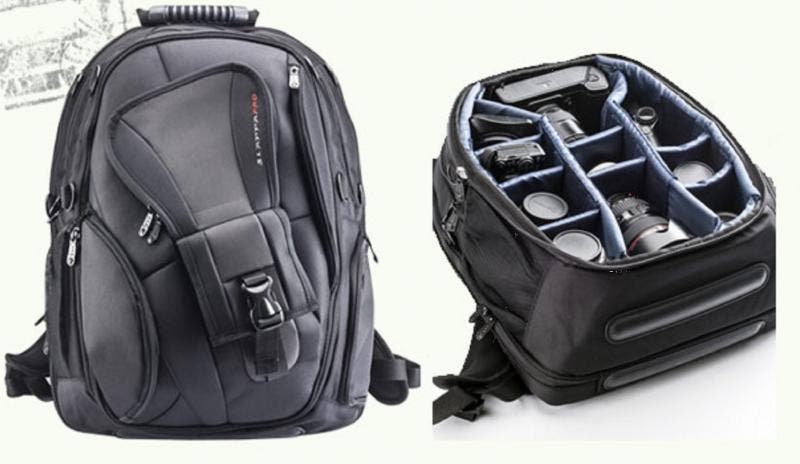 It was hard given the existing line to make a case for why a backpack needed multiple faces. This image of the MASK DSLR clearly demonstrates how replacing a face that is essentially a big open area and replacing it with a compartmentalized face would bring value. One backpack, multiple uses.
As with most technology oriented items, you don't need to use this for what it is designed for. I can image this face being used by geologists, baseball collectors or for transporting snow globes. SLAPPA was creative with these bags, feel free to be creative yourself.
SLAPPA
Price: $159.99 (pre-orders until September 1 - currently discounted)
http://www.slappa.com/MASK-DSLR-and-Laptop-Backpack
Additional images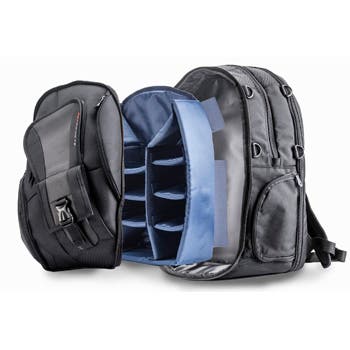 Inserting the customized face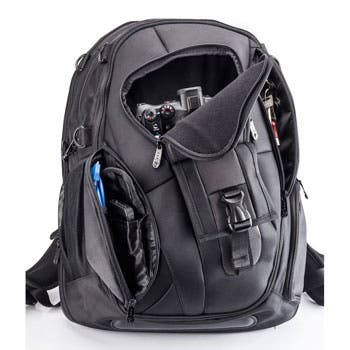 External access to camera
Quick Media Access