By Daniel Rasmus on Tue, 10/09/2012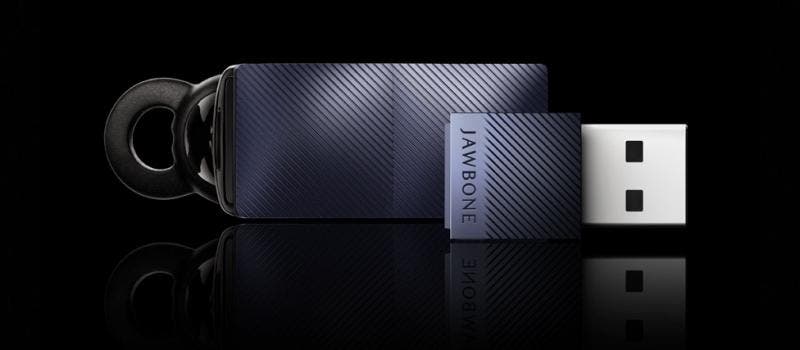 You know a quality product when you receive it. The packaging is attractive but also eco-friendly. Such was the experience opening the $139.99 Icon HD + The Nerd.
First off, the Icon HD is a Bluetooth headset, a rather small one (I'll get to that later).  As Apple is pointing out in their latest ads, ears are weird. I'm surprised science fiction hasn't yet developed the ear scan that uses the shape and folds of the ear to identify people. Unlike Apple, who now ships not-round earphones with the iPod Touch and iPhone, Jawbone goes with a set of inserts (or "overserts" if you look at it from the POV of the Icon HD) that can fit the major ear archetypes. Those rubber doodads are important, because you want to be comfortable. Many people wear their Bluetooth headsets longer than Lieutenant Uhura in her entire 3-years of Star Trek TOS. And for people like me, who like security and comfort, consider adding the thin plastic ear hook that lightly holds the device on the ear, even when the speaker pops out. After playing with several inserts, I found a set that worked for me, but kept the loop as well.
Sound. Sound quality was great for a Bluetooth phone headset. I had no complaints about people not being able to hear me, even in breezy conditions. That means the noise canceling feature worked (known at Jawbone as NoiseAssassin® 2.5).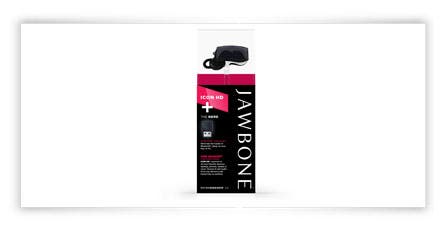 Master your iPhone in one minute a day:
Sign up to iPhone Life's Tip of the Day Newsletter and we'll send you a tip each day to save time and get the most out of your iPhone or iPad.
The Icon HD + The Nerd, however, bills itself as first, HD and second, a companion for the PC as well as the phone. I found connecting the Icon HD to the PC pretty painless once I downloaded the software and installed it, and then connected via The Nerd. Let me backup on The Nerd (clever marketing).  The Nerd is a diminutive USB dongle that allows the Icon to stay connected to the phone and the PC, eliminating issues of Bluetooth addressing. I found the Nerd fine for FaceTime and Skype, but not so good for music, movies or television. Don't get me wrong, I could hear the audio fine, but a somewhat tinny one-ear-experience isn't usually the experience I'm looking for when watching video. It was OK for streaming CNN though.
Jawbone has done a lot of nice engineering and integration with the Icon HD + The Nerd, including customizable voices that give updates like battery life, apps that control what buttons do and power indicators on both the iPhone and on desktops and laptops. With the Icon HD you really will have voices talking to you that no one else will hear (and you get to pick from some interestingly named characters to boot). There is an app, which I haven't tested yet, that dials into a conference call, including password, with a simple tap on the headset.  They have also imbued the little device with solid battery life.
Overall I found the Icon HD + The Nerd a solidly engineered device that complemented my iPhone experience well. It is not HD enough to replace good speakers or headphones however, but if your audio needs are minimal, or if you want to be able to hear the outside world while listening to Taylor Swift fall in-and-out of love, then even The Nerd option on a MacBook may be for you.
Alas, however, smallness once again triumphed over security as the Icon HD left a Velcroed pocket of my ScottEVest somewhere in Yosemite. Like the stereotypical nerd, my Jawbone Nerd now sits at home waiting for a companion that will never return (read my post,  Creating Rituals to Care for Small Things, for ideas on how to avoid the fate of losing your small things).
Jawbone
Icon HD + The Nerd
$139.99
https://jawbone.com/headsets/iconhdnerd/overview