By Daniel Rasmus on Tue, 08/13/2013
Why would an iOS business user care about Microsoft SharePoint? Because Microsoft SharePoint is the focal point of many enterprise collaboration and content management strategies. Being an iOS user in a Microsoft-oriented business sometimes makes one feel a bit like a lowly stepchild, getting by rather than really fitting in.
Luckily for iOS users, Microsoft's partners recognize the strength of the iOS market as well as the unique capabilities offered by tablets in the mobile space. A great example is Nintex, a workflow company that has made it easy for developers to visually develop processes and to deliver those to any device.
Master your iPhone in one minute a day:
Sign up to iPhone Life's Tip of the Day Newsletter and we'll send you a tip each day to save time and get the most out of your iPhone or iPad.
Although Microsoft offers forms capabilities, it isn't egalitarian in its target platforms. Nintex developed its own forms that can be delivered via a web browser on the PC, or through Nintex Mobile (Free) on iOS. SharePoint remains the underlying storage and logic platform, but iOS users don't need to worry about, nor every see, SharePoint directly.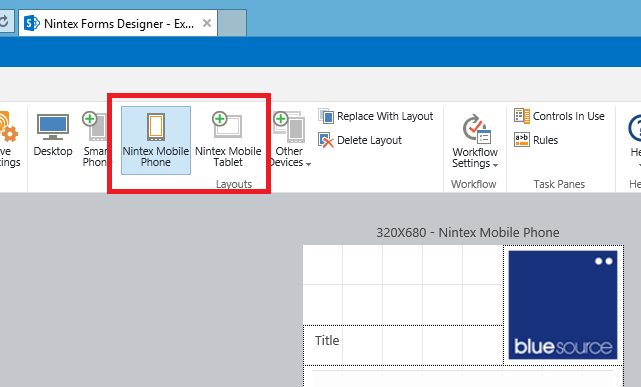 For those who work across platforms, however, a transaction initiated in SharePoint synchronizes with iOS, so you can easily pick up or complete a work-in-progress on any Nintex target client. You can use Nintex Forms to initiate tasks or manage complex workflows. Input can include text, numbers, pictures, and videos. And because Nintex delivers into a native iOS app, it employs all the familiar editing interface tools associated with the iPhone or iPad. Nintext apps can even work off-line, synchronizing next time the device connects.
Nintex doesn't see traditional computing as the answer to moving beyond paper, but tablets offer a much more robust approach because of their high-fidelity displays, and mobile features.
Developers find value in the Nintex app because it employs SharePoint's built-in security features: information entered on iOS moves securely between devices and the database. The visual nature of Nintex workflow also means less code. Sophisticated end users developing workflows can even target mobile platforms by simply selecting the target (see screen shot). For those familiar with the Ribbon Tool on Microsoft Office applications, the development environment for Nintex Forms delivers a familiar entry point.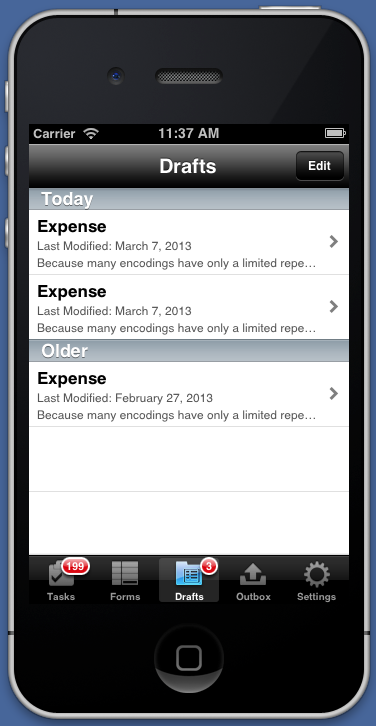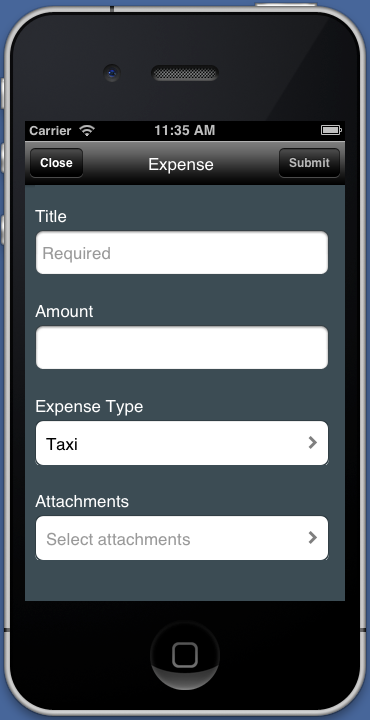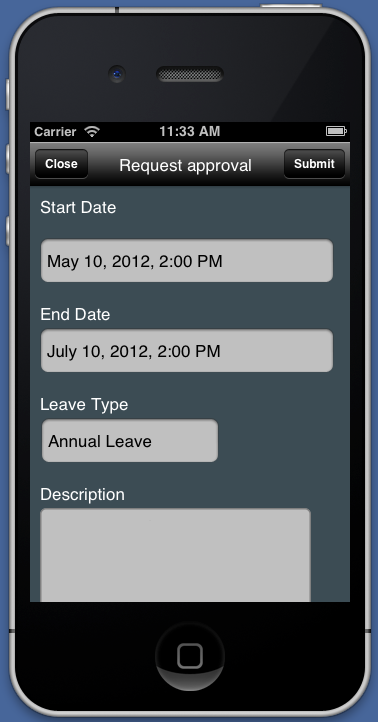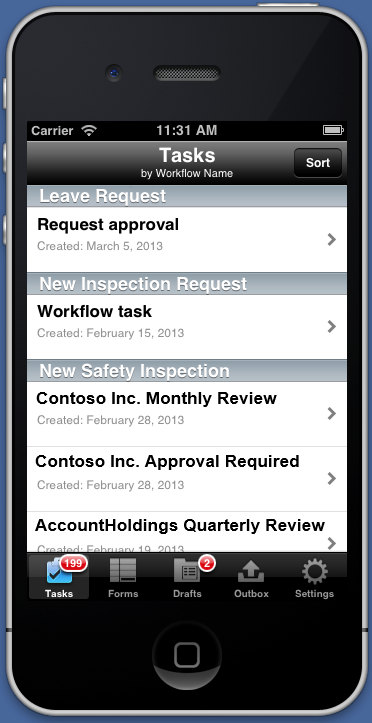 Because Apple isn't an enterprise software developer, the future of iOS in business requires companies like Nintex to build features atop application platforms, and for cloud-based providers to offer native access to their apps. Companies that support Bring-Your-Own-Device strategies needs to be especially aware of how well their development applications translate into meaningful applications for their business professionals. By offering secure application access through tools like Nintex Forms, organizations can maintain control of critical business processes while empower people to use the tools that best fit the business needs and their personal work preferences.