By Daniel Rasmus on Fri, 08/17/2012
LightWedge recently released a line of stylish tablet covers called verso. They come with intriguing names like "darwin," "Versailles," "prologue" and "composition." And those are the ones I had the opportunity to evaluate. LightWedge offers a wide range of covers for the iPad and other tablets. I can only comment on those I've seen.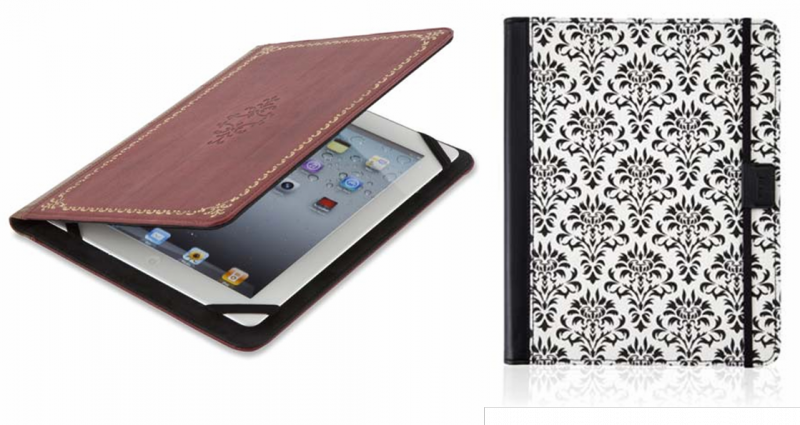 The Verso line offers a simple, functional design. Four elastic bands on the corners hold the device in place. Unlike many covers, these come with pockets for papers and a business card holder. The elastic bands can get in the way of the mute button on an iPad, but they can also be easily pushed aside.
These covers are not intended for heavy-duty travel protection, but they do provide basic, day-to-day shielding from common bumps and scratches. They aren't designed to cushion major drops, as the edges of the iPad remain exposed. If you do travel with one of these cases, put it inside another pouch or protected area in a backpack or bag. Although the covers add a bit of thickness and extra width and depth, they fit into the tablet specific feature on many bags. A microfiber lining helps guard the screen from scratches.
The various fabrics and materials seem sturdy, as does the construction—they easily fold backward for single-handed viewing. They don't add much weight —reading with one hand remains comfortable.
Cover material on the verso line differentiates it from other products. The "darwin" looks like exotic leather. The "Versailles" is Damask with a elastic band to hold it closed. "Prologue" looks like an antique book. "Composition" mimics an old-fashioned composition book. The LightWedge verso line also includes many other artistic designs, a Vera Bradley line, as well as cases made of traditional materials like leather.
Verso
$39.99-$49.99