By Daniel Rasmus on Wed, 11/06/2013
Bags designed for the iPad take on a variety of shapes and sizes and present styling that runs from Old World to contemporary. I'm highlighting three new bags that I use on a regular basis, but all for different situations.
4 out of 5 Stars
Master your iPhone in one minute a day:
Sign up to iPhone Life's Tip of the Day Newsletter and we'll send you a tip each day to save time and get the most out of your iPhone or iPad.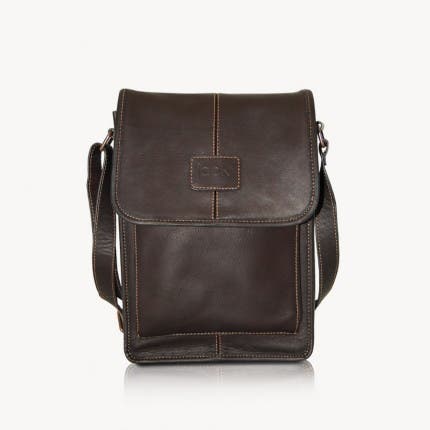 This bag sits at the corner of my desk and is my go-to bag when it's just me, my iPad, and a couple of accessories. The bag sports three pockets: one for the iPad, an open pocket in the front that is "secured" by the over flap, and a zippered pouch in the back. The central iPad area is reinforced and rigid, making it a safe place to store an iPad.
The open front compartment is ideal for carrying larger items. Given that it is open, it shouldn't be used for anything small, or anything too expensive to replace. The wrong tilt of the bag could cause something to fall out—think headphones or an external battery. On the back of the case is a more secured zippered compartment for items like a phone, a pen, or an SD card. 
All of that is a rather clinical description of a bag made of fine brown leather that looks like it's from a bygone era. This vertically oriented bag looks great, offers good storage for its size, and holds an iPad securely with a top flap held in place by a hidden brass-colored magnet. A nylon strap and leather shoulder protectors complete the ensemble.

 
3 out of 5 Stars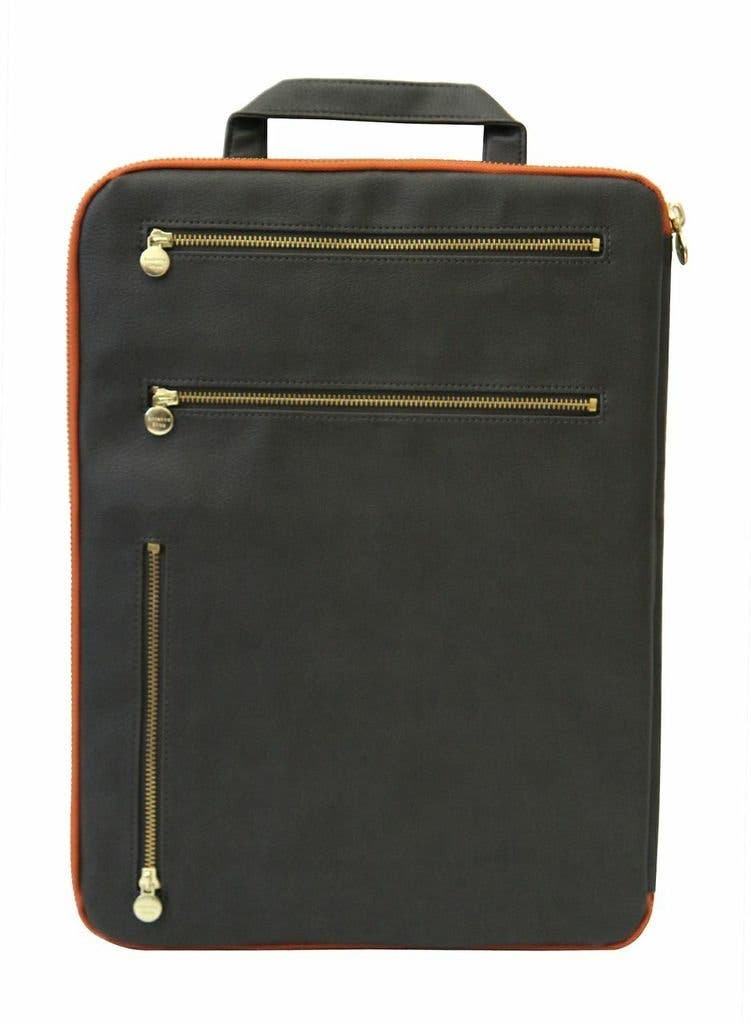 Made of a lightweight, colorful material, which flexes to fill interior and exterior pockets, unlike the material of the Jack Metro. The bag is very stylish and modern, with three interior pockets and four exterior pockets. The front three pockets hold plenty of small stuff, well-secured by bright-brassy zippers. The rear pocket also includes a zippered pocket that runs nearly the length of the bag's 13-inch exterior, making it a good place to keep important papers. But it would be better if the bag where just a bit longer here to accommodate full-sized 8.5x11-inch papers. 
On the inside, a big pocket holds the iPad; but it isn't a secured slot. You will have to make sure you open the bag carefully or your devices will come careening out. The other open pockets hold whatever odd bits of kit you want to take along.
The Brief Bag has a single, somewhat uncomfortably thin handle, and a shoulder strap. I don't recommend the Brief Bag for carrying around by itself as it is not reinforced against rough use and doesn't include comfort carrying features. I use this bag when I travel as a bag inside the bag. When everything else goes overhead, this bag pops out with what I'll need to during a domestic trip. It has plenty of room for my iPad, backup battery, and candy bar.
3 out of 5 stars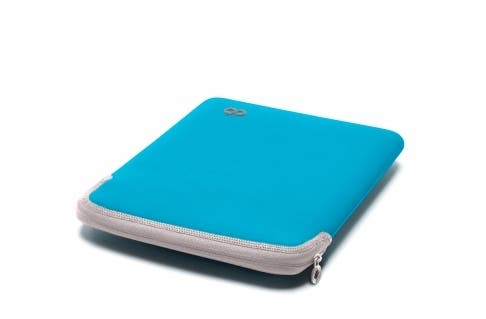 As its name suggests, the C6 is a sleeve for an iPad. Unlike many lesser sleeves, however, this one is thick and sturdy, with a high-quality top zipper that even protects against the occasional downpour. It comes in a number of bright and cheerful colors. Unlike the bags above, it doesn't carry anything except the iPad. Like the Brief Bag, its a good choice as a bag inside the bag, providing that extra protection an iPad deserves.
General Bag Shopping Advice: 
When looking for a bag think a lot about what you really need it for: back of an airplane seat, all-day carrying companion, extra protection when traveling, or just something stylish for showing off your device before you show off your device. If you look at these three bags, you will clearly see that one bag may not fit all situations. You may even end up with an assortment of functionally specific bags—and as bag guy, I see nothing wrong with that.