By Daniel Rasmus on Sat, 11/23/2013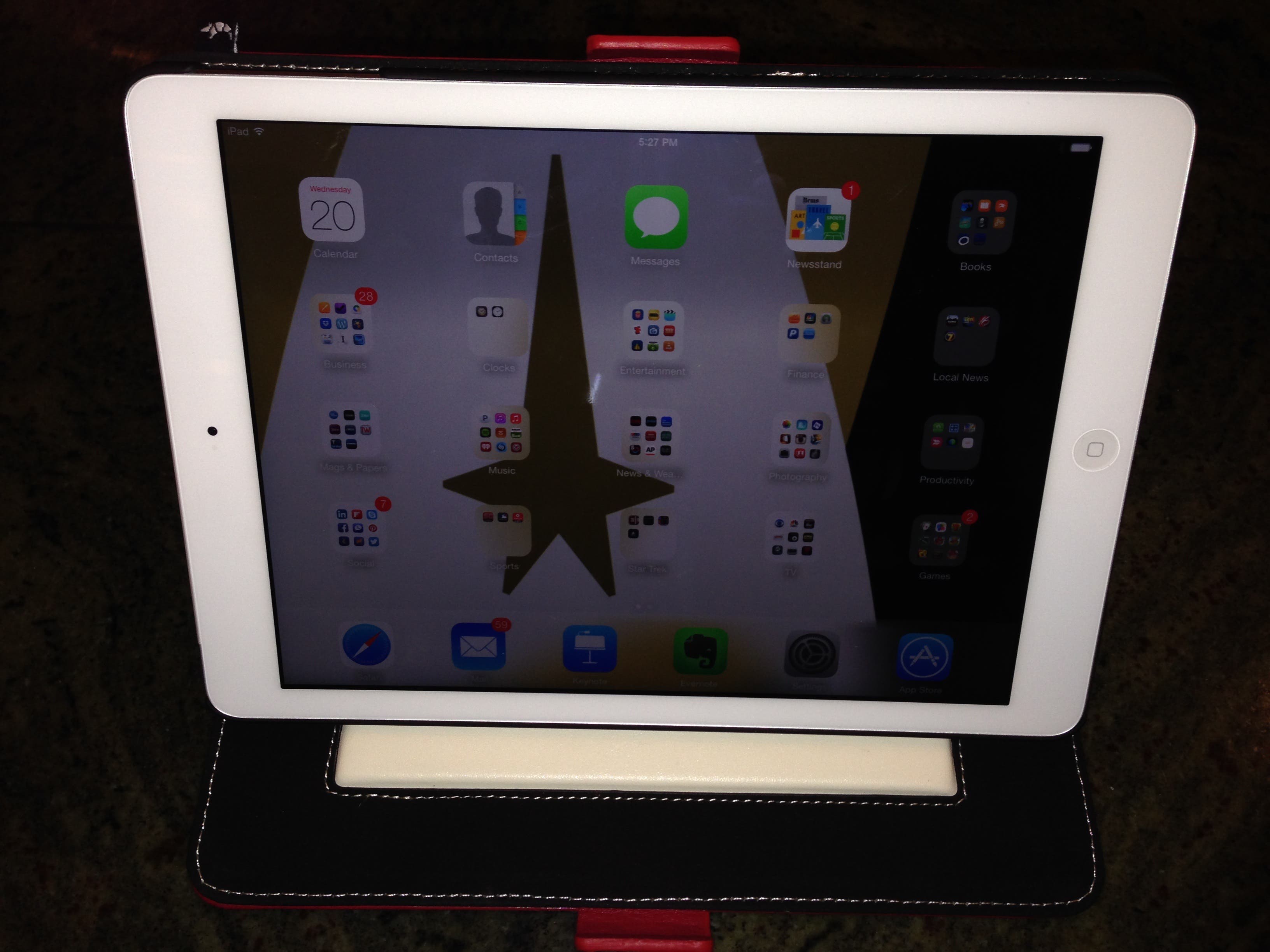 It is hard to write about evolution. Evolution is subtle. Sometimes changes occur internally, sometimes they are only cosmetic. Evolution, when it works well, makes for a better fit within a niche. Sometimes it helps the dominant species remain dominant. Such is the case with the iPad Air.
Although there have been some negative reviews of the iPad Air, primarily because the reviewers didn't feel it was innovative enough, the naysayers quite frankly don't possess personal experience in an engineering organization. Shaving nearly half a pound off an already thin and light device is impressive. Beefing up its processing power is expected, but balancing the software and hardware equation to maintain battery life, that is a tough engineering chore. Steve Jobs may have had people expecting magic, but his kind of magic manifests after long hours of design, trade-offs, and prototyping. Delivering an iPad only looks easy because of all the hard work that goes into it.
Master your iPhone in one minute a day:
Sign up to iPhone Life's Tip of the Day Newsletter and we'll send you a tip each day to save time and get the most out of your iPhone or iPad.
The iPad Air feels immediately lighter, and still feels light after long periods of use. The Air also sports a more diminutive footprint, which is really apparent when placing the Air into a case made for an older iPad. It sloshes around. In leather cases, with their less precise tolerances, the iPad Air falls through the screen opening. 
I decided to spoil myself with this iPad. I acquired a 64GB model with AT&T LTE Cellular. That means more stuff to carry and connections almost anywhere. I decided the iPad Air would be my mobile device of first choice. No more traveling with a laptop if not absolutely necessary. On a cross-country trip to deliver a keynote address, the Air performed without hesitation. From e-mail to last minute edits in my Keynote-based keynote. I placed it in my shoulder bag, along with all my regular travel accessories, and the iHome Smart Type: Universal Bluetooth Keyboard with Smart Cover.
As for speed, that is an interesting thing. Hesitation: none. Noticeably faster: not really. The iPad doesn't feel faster because the software needs to work at a certain pace in order for people to use it. Speed up Angry Birds and you just get angry users. Unfortunately, the beefed up power and graphics engine does mean in-app ads do seem to display faster than every before. Local videos are smooth, and the added memory means I didn't have to swap out Zinio magazines for a movie or two on a six hour plane ride. With 64GB I had plenty of room for both.
The camera is also better and the display is just about as good as you can get. The iPad Air now rocks the basic design vibe of the iPad mini, with a smaller bezel and chamfered edges. Not only is it thinner, but it feels really nice to hold. The iPad is clearly the best iPad to date, which means it is the best tablet to date.
What does the speed improvement mean for people on a day-to-day basis? First, gamers will likely be the first to notice and appreciate the improved processing capabilities, as well as the new dedicated sensors. Games will feel more realistic, offering better simulated lighting and more detail. If you're just using Pages or Numbers, you might not notice much, beyond better redraws and quicker calculation returns. Heavy Keynote users will likely see improved loading speeds and better rendering in editing. The real question is what other applications will take advantage of the new power? The iPad Air is now essentially running at laptop speeds, so I'm looking for more visualization apps and other tools that make social networks more visible, drive 3D printing, and help students by making iPad-based learning experiences even more intriguing.
Evolution ultimately attempts to keep the gene pool moving forward. Not necessarily better, but not extinct. Evolution is about the best adapted to the moment. If individual features (like better cameras or memory expansion via SD cards) help survival, great, but they only matter if they end up helping the entire organism, or mechanism in this case, survive. Apple continues to adapt to the market, employing the best available technology in a well-orchestrated design that keeps its flagship product ahead of the competition.
Image: The Author's iPad Air in a new Central Red Leather Style Cover from proporta ($47.95)