By Daniel Rasmus on Mon, 11/04/2013
Bluetooth speakers continue to arrive fast and furiously. And they come in all shapes and sizes, designed for use on the desk, in the shower, or tucked up under an old stereo system breathing new life into old components.
This round-up features four different solutions, ranging from the diminutive Cobra AirWave to the SoundFreaq Spot, along with the Bravern 710 and the Boom Swimmer.
Master your iPhone in one minute a day:
Sign up to iPhone Life's Tip of the Day Newsletter and we'll send you a tip each day to save time and get the most out of your iPhone or iPad.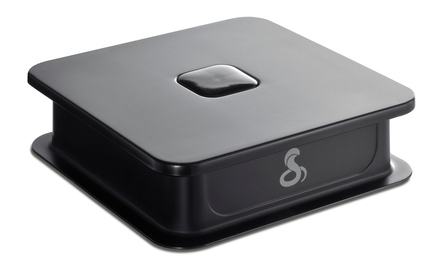 Let me start with the Cobra AirWave ($39.95) since it's not really a speaker, but more of a bridge to speakers or to sound systems. Turn it on, press the little button on top to pair, and then plug it in to anything from a pair of computer speakers to a stereo component system, and immediately start streaming audio. Mine is now firmly attached to my home stereo system. It just replaced a very old MP3 player, and easily picks up streams from other rooms so you don't need leave your iPad or iPhone connected to your old stereo. The AirWave also works in cars with an auxiliary input, providing Bluetooth streaming to older models.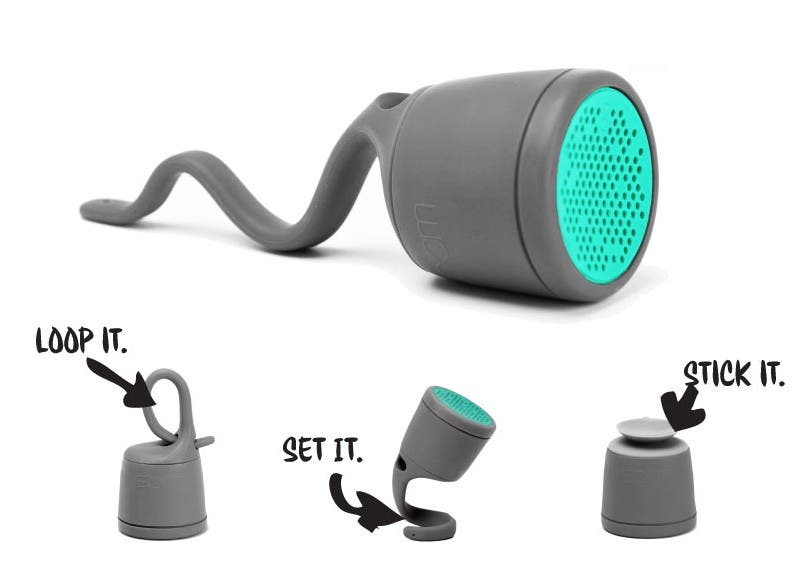 If you want to listen to music near the water, consider the Boom Swimmer ($59.99), a waterproof Bluetooth speaker with decent enough sound. The Swimmer isn't differentiated by its sound, but by its body, which looks a little bit like a bell, or a sperm, depending on how you configure its rather talented tail. The Swimmer is IPX7 rated, which means it take can take a splash, or even a dunk, as long as that tail is tightly affixed. In dryer environments with flat surfaces, the tail can be unscrewed and a suction cup attached, which, when combined with a solid surface, enhances base output. If you are looking for fun with plenty of utility, this is a speaker to consider.
Next up is the aesthetically pleasing Sound Spot ($69.99) from Soundfreaq. This little speaker would fit well in an office with Don Draper, sitting coyly next to a heavy glass ashtray and an empty tumbler with just the faintest hint of lipstick on its rim. And the Sound Spot sounds pretty good too! The Sound Spot runs several hours without a charge; can trickle charge many USB devices, like phones; and includes an Aux in and Aux Out (for connecting more than one speaker.) The Sound Spot also includes its own equalizer-like settings to treat incoming audio flat (as received) to warm it or brighten it up. My only complaint about the Sound Spot is that its wood grain isn't real.
Finally the Braven 710 ($169.99), which ships on November 4. This is the most complete single speaker solution I have seen to date. Not only is this a compact and portable Bluetooth speaker, it is also an NFC speaker, an auxiliary input speaker, a speakerphone, and a portable device charger. It's also water resistant.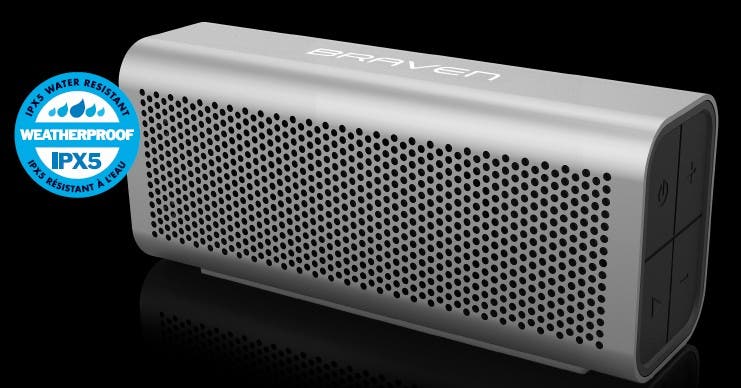 The Braven 710 features custom HD audio drivers and an omnidirectional passive bass radiator for big, booming bass. The unit also includes a noise-canceling speakerphone for hands-free talk. And if you're looking for a speaker than looks cool and can also take a splash of water now and then (or even a bit of drizzle) the Braven 710 comes with an IPX5 water-resistant rating.
And back to looks. The 710 is made of a single piece of aircraft grade aluminum, and hides all of its features in the ends, with the exception of the microphone and the LED. One end features power, pairing, volume up or down, skip tracks, and accept and end call buttons. On the other end, under a rubber seal, are a micro-USB charging port, a built-in portable power bank that charges other devices, auxiliary in, battery status lights and a reset button. Interestingly, the 710 can also function as a Bluetooth receiver, much like the Cobra AirWave, via its audio-out function. It can be set so that the 710 plays along with the other system, or the 710 can be silenced (by holding down the +/- volume button simultaneously). If you own two Braven 710s, they can be connected via synchronized Bluetooth, and when paired, act as right and left channel stereo speakers. NFC enabled phones (sorry Apple people) can pair through proximity rather than Bluetooth settings (a feature I could not adequately test).
All of these speakers offer more battery life than I was able to test, or that you will likely use except in the most extreme cases. Plug in to recharge when not in use and you will never face a low battery with normal use.
The Braven 710 is the most expensive, but also the most functional of the speakers listed here. If readers are looking for "THE" speaker from among this group, then the Braven 710 clearly wins out if price becomes a moot point. If you are looking for a flexible travel speaker that can hook or hang on anything, then the Boom Simmer is ideal. There is nothing else like it on the market. If your are looking for a less expensive mobile speaker, and want that early 60s vibe, pick up a SoundFreaq Sound Spot. If you only need to stream to an existing system, the Cobra AirWave will fit your needs and just about any space you can imagine.
At some of these price points and widely divergent use cases, you may want to consider more than one speaker to meet your own very diverse needs for sound. Any and all of these speakers make great gifts for the audiophile on the holiday shopping list.