By Daniel Rasmus updated on 04/18/2013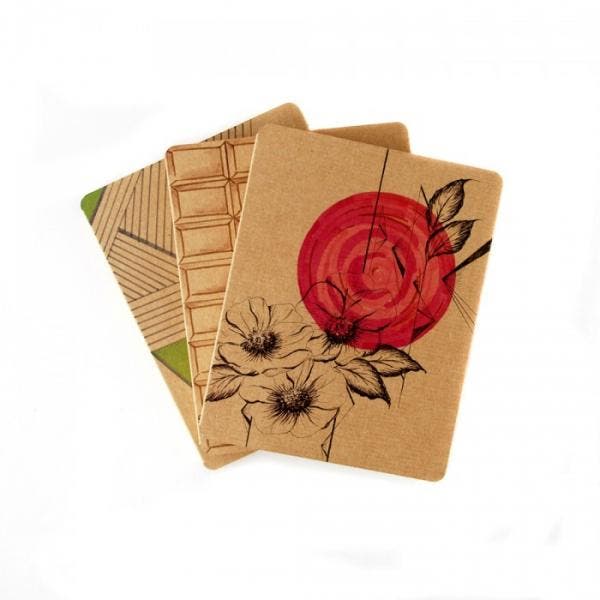 Most iPad cases are expensive and are often made of imported plastic or pleather. Packaging, transportation, and processing all add to the price of the product. If you're interested in keeping costs down, supporting an American company, and buying an environmentally friendly product, you may want to consider the new Apple Pie's iPad Case Kraft 3 Pack ($16.99, On sale from $19.99).
Master your iPhone in one minute a day:
Sign up to iPhone Life's Tip of the Day Newsletter and we'll send you a tip each day to save time and get the most out of your iPhone or iPad.
It is cardboard. That's right, cardboard. But it is perfectly designed to offer the standard exterior protection of any other iPad case, less the resilient gel or other special materials used to absorb impact. This case uses good old plant fiber, or if you want to get scientific, cellulose. To make things even better, it is 100 percent recycled and recyclable. It also is American-made, with headquarters in Seattle.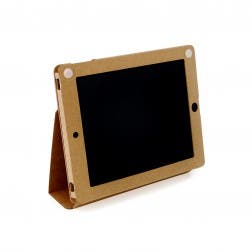 At $16.99 for a 3-pack, you can't have too many. The case comes in brown or white. The cover includes a crease that can be folded over and inserted into a back slot as a stand. Holes accommodate cameras and the front button, while openings in the case provide access to switches. The cover stays in place with Velcro rather than magnets. And no, it is not Apple-Smart-Cover compatible. But "smart" all depends on your point-of-view.
This cover is smart because it can be easily customized with your company's logo. Place a sticker on it, and it will immediately reflect corporate pride. If you don't have a sticker, use a color printer and a glue stick.  If you get annoyed in a meeting and write "shut up" on your cover to get your point across, you can recycle the cover, replace it with a new one, and the evidence of your impropriety will be gone. That's pretty smart. 

Technically an iPad case for kids, you'll have to consider homework uses and school projects. Instead of trying to figure out how to use the Paper app (free), you can help your child with long division with real paper. Take out a pen and start working the problem right on the case. For science fair, paste sticks and leaves on the iPad case to camouflage the bugs you're going to scare your wife with — and then open it up — Voila! Data on the gestation periods of the beetles charted in the Numbers app ($9.99).
And if you yearn for endearment, have your children each decorate a case for you. Take them all to work and switch between them. Think of your children as you enjoy their handiwork, but never reveal which case design you like most.
All jokes aside, these cases are cheap yet very functional. If you're tough on your iPad cases, or just want to save a buck, check out these cases at applepieua.com. Who knows, twenty or thirty years from now we might see some painting titled, "Oil on iPad case," hanging in the Museum of Modern Art. Even if that never happens, we know where we won't find these cases, in a landfill. Have fun and be good to the environment!