By Daniel Rasmus on Tue, 07/16/2013
Dictionaries define serendipity as "The occurrence and development of events by chance in a happy or beneficial way." So it has been for Seattle design firm, Design Commission. What started out as a holiday gift has evolved into three new business lines focused on helping them design and build digital products, like websites, e-commerce applications, and mobile apps.
In November of 2008, Design Commission was trying to figure out a unique item to send to clients for the holidays. As members of a design firm, they wanted something design-oriented, fun, and perhaps a bit funky. They settled on a design-your-own website kit: A stencil, a pad, and some pens. The gift was very popular, and it inspired Design Commission's owners to create an iPhone kit, and eventually kits for Windows Phone and Android as well. The iPhone kit has been their overwhelming hit. Business line number 1: uistencils.com.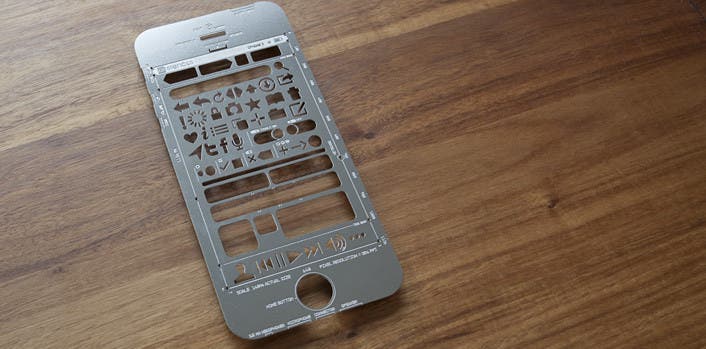 For a lot of developers, this quick prototyping is not only cool, it is essential. All those apps you know and love often don't start their journey on a computer, no, they begin as concepts on paper. Design Commission has created an entire line of tools for helping develop prototypes on paper. A typical kit consists of an iPhone or iPhone pad (either Post-It Note like or not,) a variety of stencils, pencils, pens, etc.  They have even created stencils for whiteboards. And if you really get enamored, you can buy a t-shirt with a stencil stenciled onto it.
Master your iPhone in one minute a day:
Sign up to iPhone Life's Tip of the Day Newsletter and we'll send you a tip each day to save time and get the most out of your iPhone or iPad.
In the very competitive world of iOS app development, sketching out an idea with stencils can make the mock-ups look neater and more professional. It can even make an app launch more quickly and find its audience faster.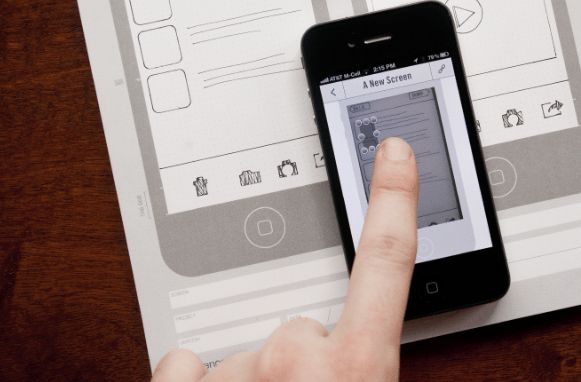 Now paper is great, but simulating an app with oversized iOS notepads isn't going to give people a sense of what the app will do, nor how it will behave. Enter business line number 2: Protosketch ($4.99), a fully interactive modeling environment that transforms sketches into working prototypes. It works by transforming a number of UI Stencil images captured on the iPhone into the base of an app prototype. The app autocrops images so they all fit nicely on the iPhone screen. It then lets developers create buttons that simulate the behavior of the future app. Mock-up in your office, or, if you haven't invested in UI stencils, draw something on a napkin at lunch, capture it, and apply your logic. It's that simple.
Now what about business number 3. Well, it seems that creating stencils requires knowledge of the chemical etching process, and the chemical etching knowledge helps create customer images on things, like, well, iPhone cases. So business number 3 is called Luxe Plates (luxeplates.com). The company uses the same etching processes for making stencils to make high quality iPhone, Galaxy, and Nexus cases. You can buy a case from one of their artists, or put up your own artwork. You'll receive a very cool, great experience box in the mail with a unique, high-quality, decorative and protective plate and edge protector for your phone.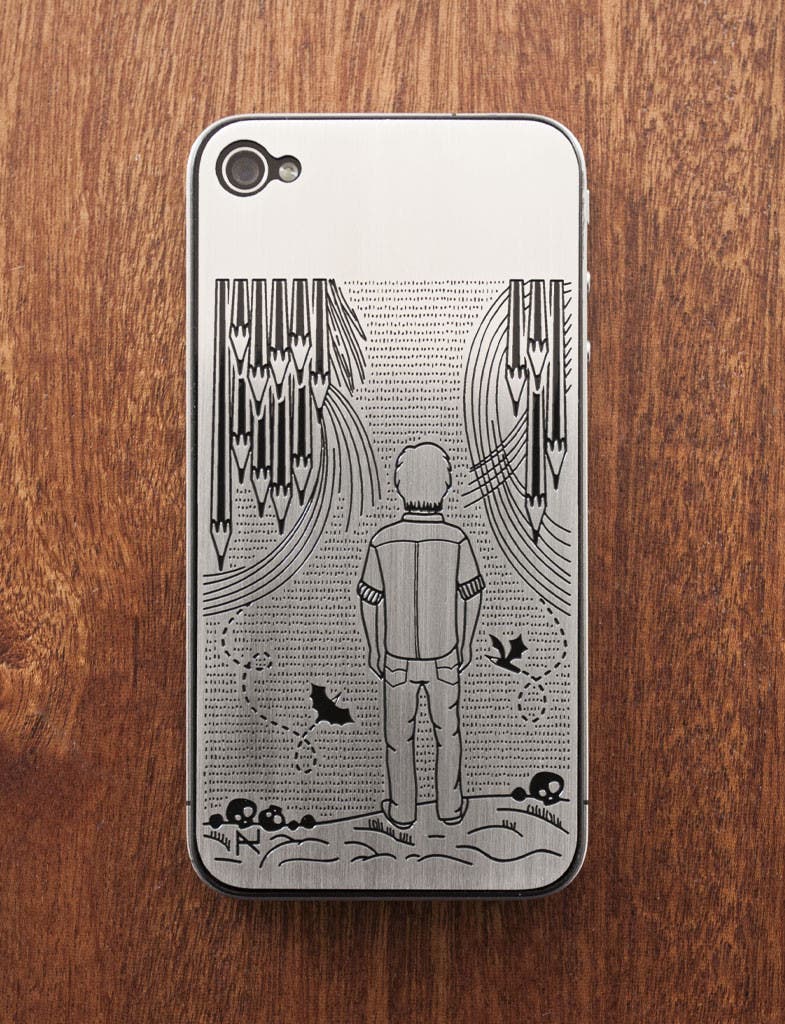 Design Commission Creative Director Jay Dokken says creating the products was fun. And he said all of his creative, engineering-minded colleagues enjoyed developing tools and seeing their ideas turn into reality. Manufacturing he says, "is a pleasant process."
What Design Commission wasn't so knowledgeable or so excited about was international shipping. This small design firm, used to scrawling ideas and designs on whiteboards and sketch pads, had to master sending stencil products and cases around the world. The company uses four different carriers, engages distribution partners in Europe and Singapore, and runs a couple of storefronts through Shopify.
What have these designers-turned-manufacturing-entrepreneurs learned?
Price your products right. Pricing too low, below cost, is not sustainable;
 
Keep trying new things. Put stuff out there and see how people respond. The stuff that works will get traction and require investment. For the stuff that doesn't work, weed it out;
 
You will need new skills in manufacturing and distribution that you don't need in services, things like shipping and distribution management;
 
If you are doing something that is ancillary to the core business, keep the costs down so it doesn't get out of control.
We are all encouraged to be productive daily, but most of the time our future depends not on productively doing the same thing day-after-day, but sensing the serendipity in the universe, seizing the opportunity, and turning an unexpected event into something fun, valuable, and profitable.
Luxe Plate features Stalactites by Neha Hattangdi