By Daniel Rasmus on Fri, 09/13/2013
What does a computer-aided design leader do after 30 years in the market when confronted with mobility and tablets? If it's Autodesk, it reinvents itself. Well, not completely. Autodesk, maker of the well-known AutoCad suite of design products, continues to support its core customers. But here's the thing: It took 30 years to build that very loyal base of 17 million customers; it took just three years to build its mobile apps base of 140 million users.
To be fair, the mobile apps don't offer the sophistication and detail of AutoCAD or Alias, nor do they require the training or deep domain expertise to use them. But the app customers are far from just consumers playing with shapes, they are industrial designers capturing and refining ideas; photographers and videographers enhancing their projects; and architects and interior designers interactively engaging with interior spaces in new ways. And to some extent, they are all of us, looking for new ways to express ourselves in the world of tablets and apps.
Master your iPhone in one minute a day:
Sign up to iPhone Life's Tip of the Day Newsletter and we'll send you a tip each day to save time and get the most out of your iPhone or iPad.
For Autodesk, this translates into a strategic opportunity. Autodesk needs to reach beyond gigantic monitors filled with precisely placed lines that represent the disk of a multi-million dollar satellite, and find the agility to enter consumer markets where pushing and prodding a shape into a rough representation of an idea may be enough to kick start a Kickerstarter campaign.
Autodesk is betting big on several new apps in two huge categories that may make it a household name:
Home Design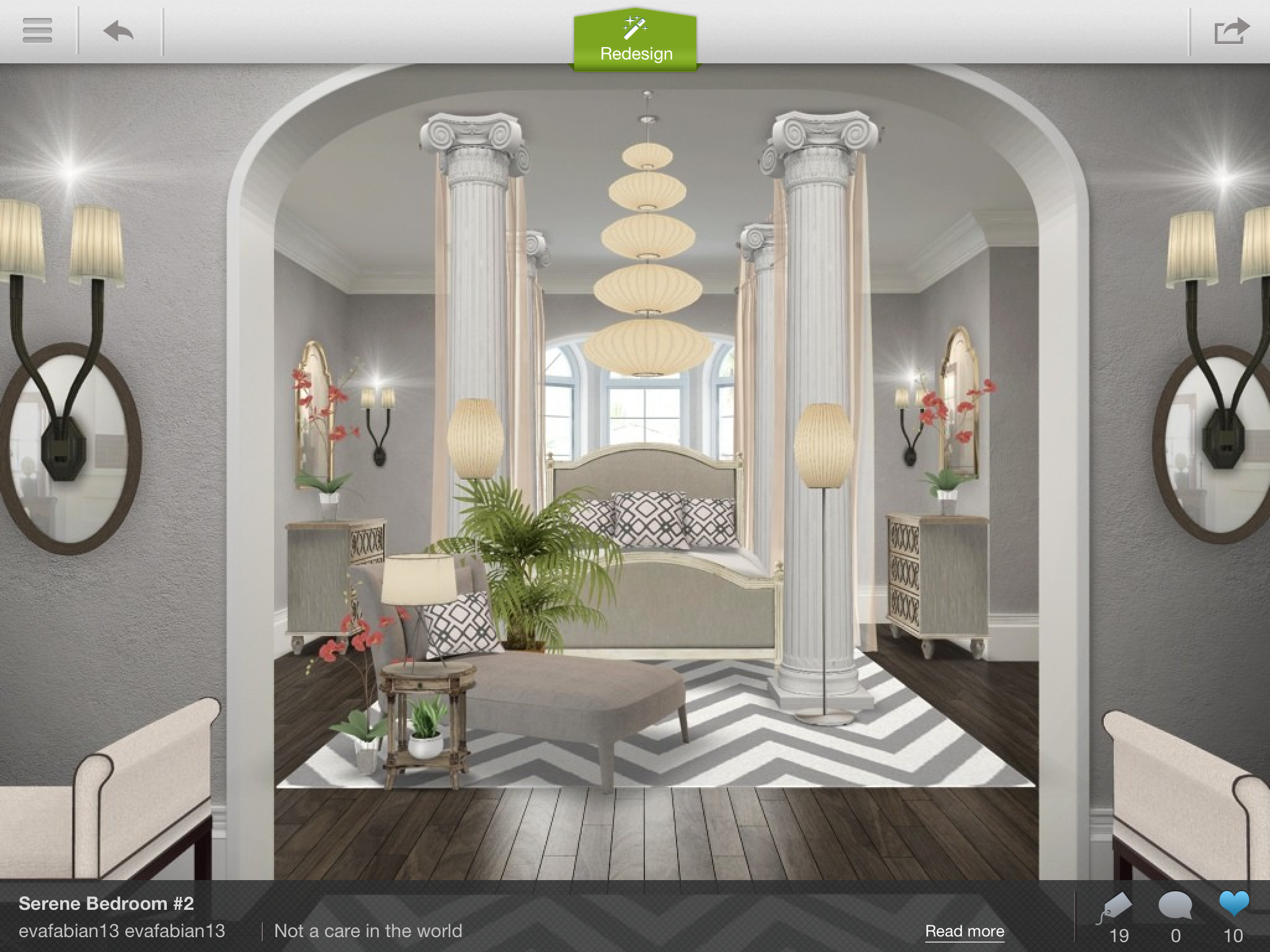 The first market is home design. Here Autodesk offers Homestyler (free), that on the surface appears to be a personal-design app. Take a picture of a room, establish its measurements and then start populating that room with new furniture. The chairs, tables, and artwork come from a wide variety of partners who have provided Autodesk with 3D versions of their catalogs.
The design of Homestyler means people don't need to draw a single line. Once the scale is locked in, any object brought into the environment automatically scales to fit its environment (unless you choose an object that is too big for its allotted space.) If high-end designer items are beyond a user's purse, catalog items can easily filtered by price to reveal similar, but less expensive options.
Designing rooms isn't the only value delivered by Homestyler. As people create designs, some of which may be for rooms that don't actually exist, and may never exist, they can upload their designs for others to enjoy and explore. People can gain inspiration from the designs of others. The partner model helps people easily find an item they like by connecting them back into the e-commerce systems for the manufacturers or distributors.
Perhaps one of its least expected features, and one that will likely grow over time, is automated design as learning. Linda Adams, who works in the drama department at Jacksonville State University, aspires to redesign their theater's lobby. She hasn't executed that vision yet, but she has uploaded many smaller projects to the Homestyler community where she receives immediate feedback, both negative and positive. She says it's like "taking a design course without paying for it."
Over time, Homestyler may also become a portal to brands as people reach through their designs, or the designs of others, to create consumer relationships and feedback loops with the manufacturers and product designers.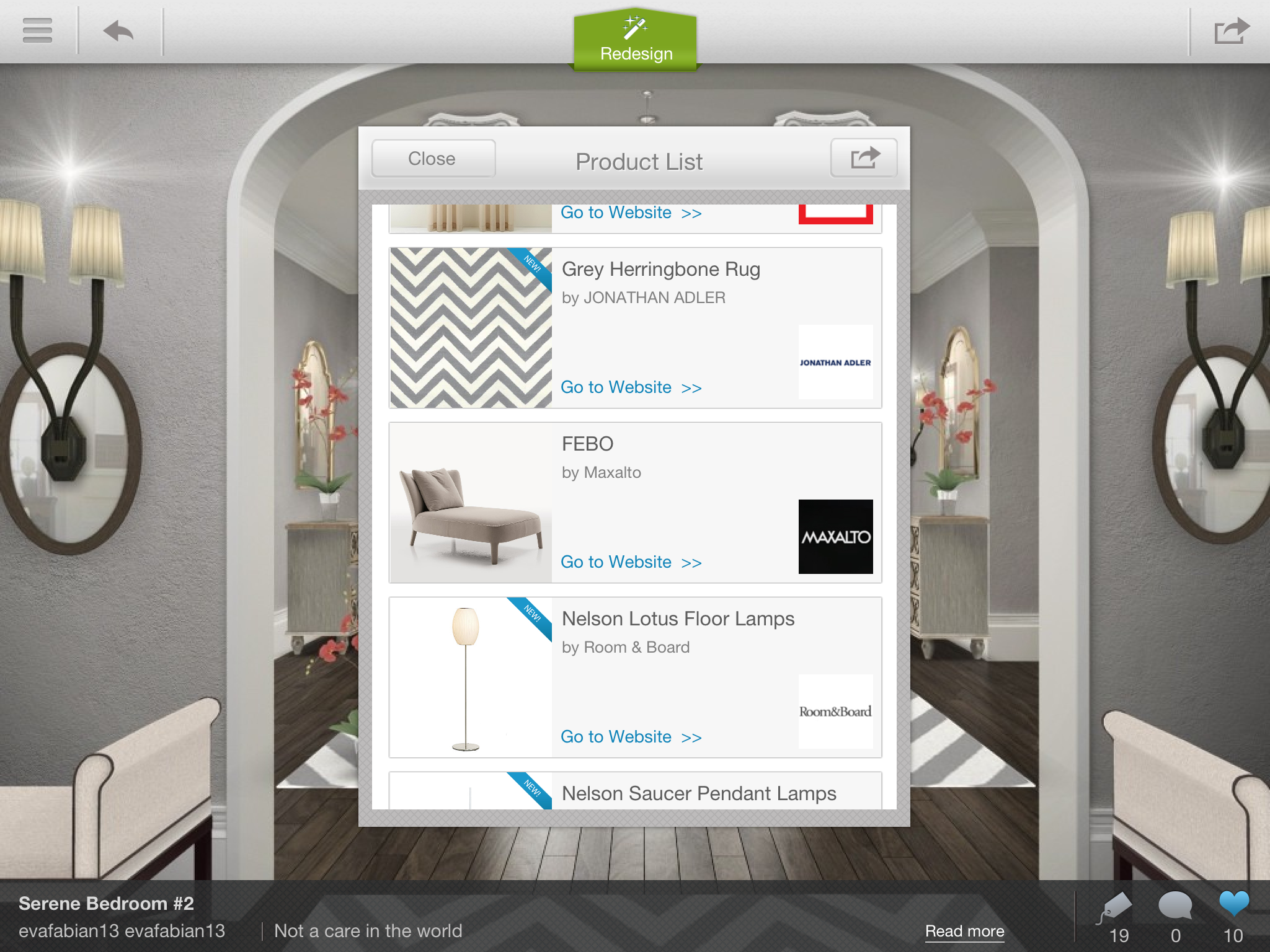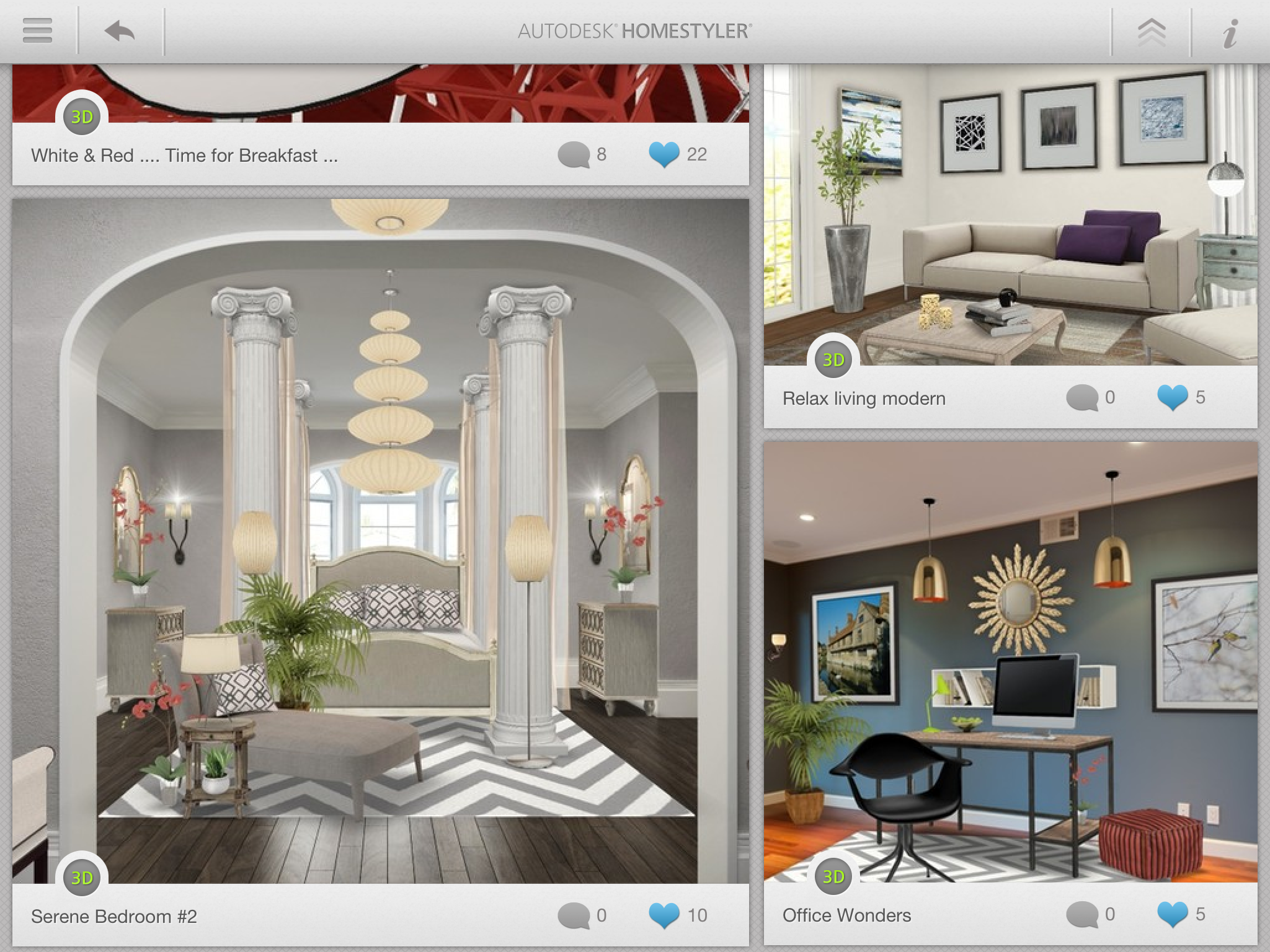 Making Stuff
The Maker Movement is coming. If you haven't heard of it, just wait, this won't be the last mention that catches your attention. At its core, the Maker Movement focuses on a do-it-yourself (DIY) approach to everything from robotic dirigibles with DIY controllers to doll houses made entirely of items delivered from a 3D printer.
Autodesk is betting heavily that the company's experience in helping to design aircraft parts and automobiles will come in handy to individual consumers who want to make everything from an iPhone case to a replacement part for a refrigerator. Autodesk is there to help with a large variety of sculpting tools, many of which create 3D print compatible outputs. Most of the apps are free and many run on both the iPhone and the iPad. 3D apps include 123D Catch (Free), for turning images into design, and 123D Creature (Free), for allowing even the most imaginative forms of surreal life to find expression.
The Maker Movement has the potential to disrupt the future of manufacturing. The movement employs mass-produced machines to create one-of-a-kind pieces (though they can be reproduced, we aren't yet in the personal mass-production area—wait awhile though and we may be). The movement also seeks to reverse years of outsourcing around the world by making the manufacturing of many items a commodity, which may also shift inventory from the storage of finished parts in warehouses to the storage of raw materials in homes. The software and other bits associated with the design will be what's important in the future, not the object itself. If you can't find the 2012 Hallmark Star Trek Christmas Ornament you missed, don't fret, just download the design and print your own. The design field will likely be the next frontier of legal wrangling over intellectual property issues as open-source and proprietary designs are unleashed on the Internet.
(Click here if you can't see the video above.) 
Creating Community
Autodesk has always had a good relationship with its core customers. It is learning about and testing various ways to engage its new customers. They have focused not on making money, but learning about their new consumers and the new platforms. Community also means association with Autodesk the brand.
Once that learning takes place, Autodesk's old models of highly controlled, expensive software will migrate toward micro-transactions inside of apps; membership-based offerings with entitlements like private storage, premium content, and discounts on services; and partner hardware. And of course, once a community exists and is well known, other brands will want to engage with them, including through advertising. Autodesk, however, will focus on maintaining a high quality experience, while presenting information that is relevant and value-add, such as the catalog offerings in Homestyler. They will deliver branded products to consumers in a meaningful context that provides values for the brands and the consumers through exposure, experimentation, and experience.
The Future of Autodesk
The Autodesk of 2015 will be a very different company from the Autodesk of 1995. Gone will be the hardware dongles that tie software to a single device. Gone will be a clear market with just a few industries to support. In 2015, Autodesk will be a consumer company driven to educate, enable, and empower consumers to create their own future.
Software is the most malleable form of human invention. As software permits people to take visions of physical objects, model them and then manifest them in the real world, we may experience a renaissance of creativity.
When you are up, late at night, agonizing over your son or daughter's unfinished science project, it may be Autodesk and their partners that you turn to in the future—and Radio Shack, rather than being the source of knobs and switches, may return to its hobby days and be the source of goo and glue.
A world where technology helps people unleash designs and ideas from the realm of mental possibility to physical reality will be a very interesting place to live.