By Guest Blogger on Fri, 03/02/2012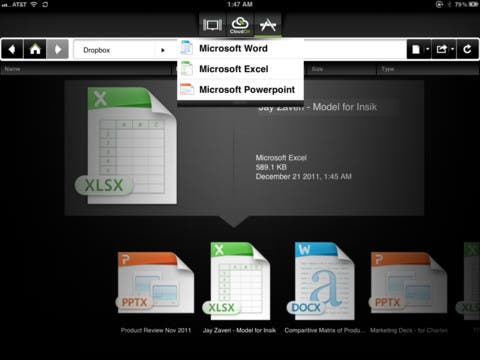 I've never worked on a Mac. I don't even own an iPhone. But one night four months ago, I borrowed an iPad from our Technology Department to see what all the fuss was about. As a baseball coach and sponsor of our school's broadcasting club, I thought the iPad might be useful for video analysis and editing. And it is. What I never expected was to find so many practical functions for my classroom. The iPad has changed the way I teach high school English, and there's a pretty good chance it can change the way you teach, too.
Unfortunately, though, unless you work in an incredibly wealthy school district or have been the recipient of an extremely generous grant, chances are your students don't all have iPads for school use. Five years from now...who knows? But for the time being, let's focus on how a single iPad will benefit the entire class and change the way you teach. 
Master your iPhone in one minute a day:
Sign up to iPhone Life's Tip of the Day Newsletter and we'll send you a tip each day to save time and get the most out of your iPhone or iPad.
Equipment
Assuming you have a projector in the classroom, you have two options: for $29.99, you can buy an adaptor to connect your iPad to the projector, or for $99.99, you can buy Apple TV. While the adaptor is cheaper, it also means you won't be able to stray very far from your projector. The advantage of Apple TV is that it connects wirelessly to your iPad and allows you to move around the room and engage the entire class while the AirPlay function mirrors your iPad screen through the projector.
What Apps Do I Need?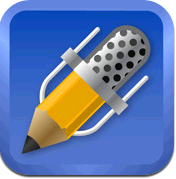 Notability: $0.99
The makers of Notability (the most popular productivity app in the App Store) market it as a "note-taking" app, but it's so much more than that. I use it as an alternative to PowerPoint and Keynote because of the program's ability to quickly add web images, screen shots, pictures from your camera roll, videos, and both written and typed text. Unlike PowerPoint and Keynote, though, the screen appears as one long, uninterrupted document that you use your finger to scroll through. The material you add is still organized into slides that you can delete or change the order of, but they don't appear as individual slides when presenting.
Another great feature of Notability is the ability to import the files I've saved on my home and work computers. Any file saved as a PDF will easily import into Notability. Once the file is in there, you can then use the app's other features to write and highlight directly on the document. As an English teacher this is a great feature because it allows me to import a sample essay and project it to the entire class to dissect for its strengths and weaknesses. Because I connect with the projector wirelessly through Apple TV, I'm able to move around the classroom and give the iPad to different students to make corrections to the essay that the whole class then sees in real time.
Oh, and as for the note taking? It's pretty incredible for that, too. I used Notability at a coaching clinic I attended recently, and I was thrilled with the results. You have the ability to write on the screen using a stylus or your finger, or you can use the traditional iPad pull-up keyboard. I chose to type my notes while also recording an audio file of the presentations. After typing my notes I went back and used the highlighter feature on the most important information and easily emailed the file (PDF or RTF) to other coaches on our staff not at the clinic.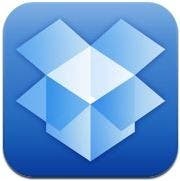 Dropbox: Free (up to 2 GB of storage)
If you're using an iPad, chances are you're familiar with Dropbox. When you install Dropbox on a device it allows you to use cloud storage to save files and then open them on any of your other devices that Dropbox is installed on. Because Dropbox syncs with Notability, any file you save as a PDF to Dropbox can be directly imported into Notability. From there, of course, you can project to the class, annotate, highlight, etc.
The only problem working with PDFs is that they cannot be edited. Through Notability you can make notes and highlight on the document, but you can't change the original material. To work around this, I use CloudOn.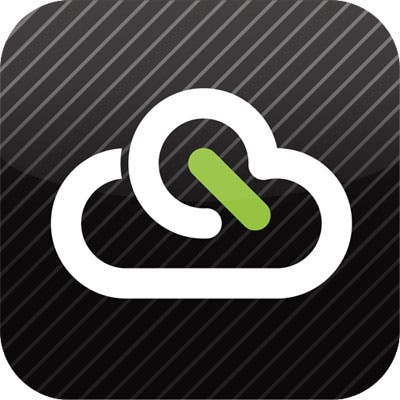 CloudOn: Free
CloudOn is an app that connects to a remote server and allows you to create, edit, and save Microsoft Office documents right from your iPad. My home and work computers are PCs, so virtually all the files I need for class are on Word and PowerPoint. Because CloudOn syncs with Dropbox, I can open any of these files I save to Dropbox from my PCs and open on the iPad to project to the class. This is a great way to use the iPad as a remote control for PowerPoint presentations, to write and edit material as a class, and to display a saved file instead of printing out copies for each student.
Apple has made it clear that education is ingrained into who they are as a company, and the education field is the next great market for Apple products. Teachers are already using iPads for everything from virtual frog dissections to communicating with special needs students. There's no question that the day is coming when the tattered and torn textbooks are replaced with the vibrant and dynamic text, images, and videos of an iPad for each student. Until that happens, though, the equipment and apps I've described will help you use a singular iPad to engage a whole class full of students in new and exciting ways.
BIO: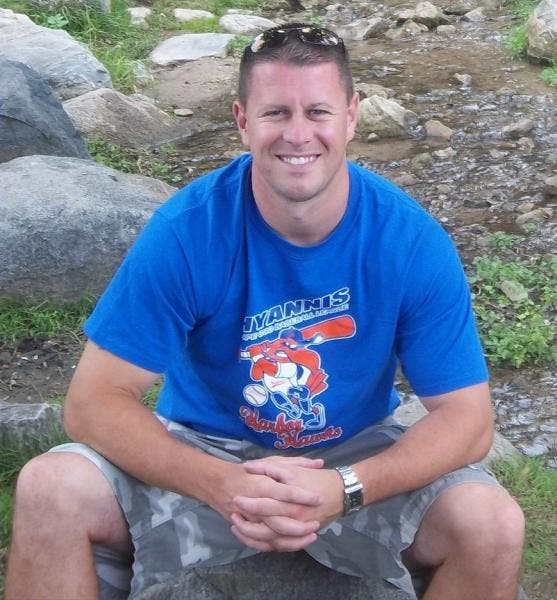 Dan Galligan has taught English at Lincoln-Way East High School in the Chicago suburb of Frankfort for the last eight years. He has a wife, daughter, four dogs, and one iPad.