By John Painter updated on 12/02/2012
I love my iPad Mini. In fact I love it enough to have given up my iPad 2, which I gave to my wife.
However I can not say that I love Apples Smart Cover ($39) for the Mini for several reasons. The most serious reason I dislike the cover is how flimsy it feels and sits on the Mini, compared to its full size counterpart.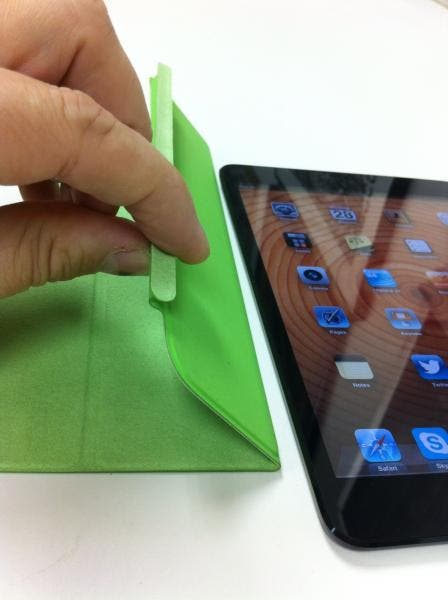 The full size Smart Cover has an aluminum hinge integrated into the cover material, it is sturdy and does a great job at holding the cover still with minimal up/down play, preventing it from slipping out of ones hands. Instead of having a "real" hinge, the mini Smart Cover just extends the ridiculously thin sheet plastic cover all the way to the magnet.
Master your iPhone in one minute a day:
Sign up to iPhone Life's Tip of the Day Newsletter and we'll send you a tip each day to save time and get the most out of your iPhone or iPad.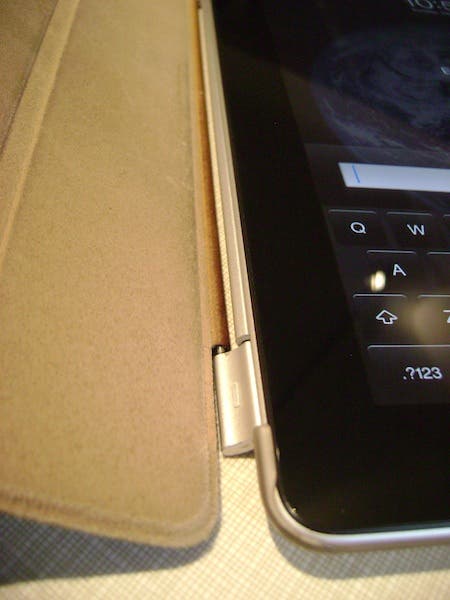 Actually the only thing I like about the Mini's Smart Cover is the magnet, it's amazingly thin and strong and uses the same soft material on the inside of the cover to prevent scratching. The problem with the design is that it not only looks flimsy, it feels that way making the very light and manageable iPad Mini feel very unstable in the hand whether the cover is over the screen or folded back. I can tell you if you do any reading in bed , or typing holding it in one hand you'll want to take the cover off. While I think the plastic material used is the same as Apple has used in all its previous iPad cases, it is noticeably thinner than on the original iPads unibody black cover which also used the material as the hinge. I still have one of those cases on for a first gen iPad and it has held up very well, but it feels very rugged and the material is heavy.
Somewhat less serious, though still important is the look, the aesthetic. I was greatly disappointed there was no leather cover for the Mini, and while the colors are ok, they scream this is not a serious tool - despite the cost of the iPad Mini. In comparison, my iPad 2 has the leather version Smart Cover ($69) and after a year of use it looks better than the day I bought it! There's something about how the leather ages and looks on the iPad imparting some warmth onto all the aluminum and glass. In less than 24 hours after getting my hands on an Apple iPad Mini Smart Cover I'm vey disappointed in the quality and cost. Unfortunately the mini Smart Cover lacks the same attention to quality, and at $40 is unacceptable to me and I'll be returning it.