By Timothy Prentiss on Mon, 05/24/2010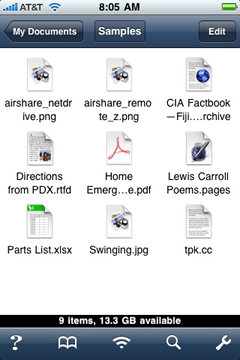 Getting photos from my iPhone used to be a hassle -- email it to myself, download the generically-named Photo.jpg, save it as something else, then finally edit it and use it. Now, with Air Sharing Pro, transferring photos via Wi-Fi is a drag-and-drop pleasure.
I finished an article for the magazine last week, and found that Air Sharing Pro saved a lot of time and trouble when bringing my iPhone screenshots over to my working laptop. We've covered this app in the past, but the new version ($9.99 from Avatron) is even more powerful than the original.
Master your iPhone in one minute a day:
Sign up to iPhone Life's Tip of the Day Newsletter and we'll send you a tip each day to save time and get the most out of your iPhone or iPad.
Setup didn't go as smoothly as planned, but Avatron recommends a third-party package called NetDrive that worked like a charm. When setting it up through NetDrive, I had to remember to disregard the http:// in front of the iPhone's IP address, change the port from 21 to 80 and specify a drive letter. No password is needed for instant connection.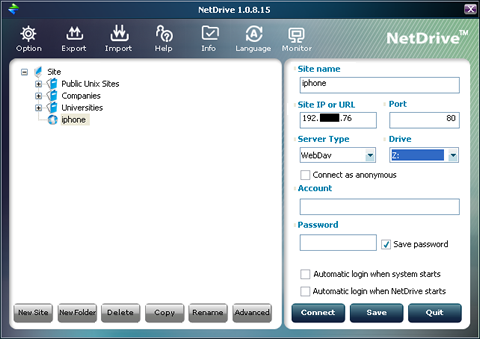 To add photos from within Air Sharing Pro, click the Edit button at the top, hit the plus sign (+) and then specify Add From Photos. Find the photo you want to add to your ASP directory - I created a new folder for photos to make them easy to find - and then rename them.
It's more efficient to rename from within the Air Sharing app than after an email download, and if you name them logically, they're grouped together for simple locating once connected.
Then it's easy as pie (is pie easy?) (it is for me...) to open the iPhone's remote drive, find the folder and drag the images over to my main computer's image folder.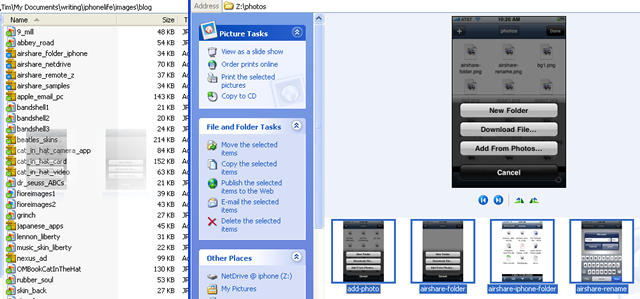 Air Sharing Pro also lets you view PDF files (viewed within the app rather than through Safari), Excel spreadsheets and other more exotic file formats. This app is a must-have if you transfer files from your iPhone to your desktop -- and who doesn't?