By Doug Goldring updated on 10/15/2011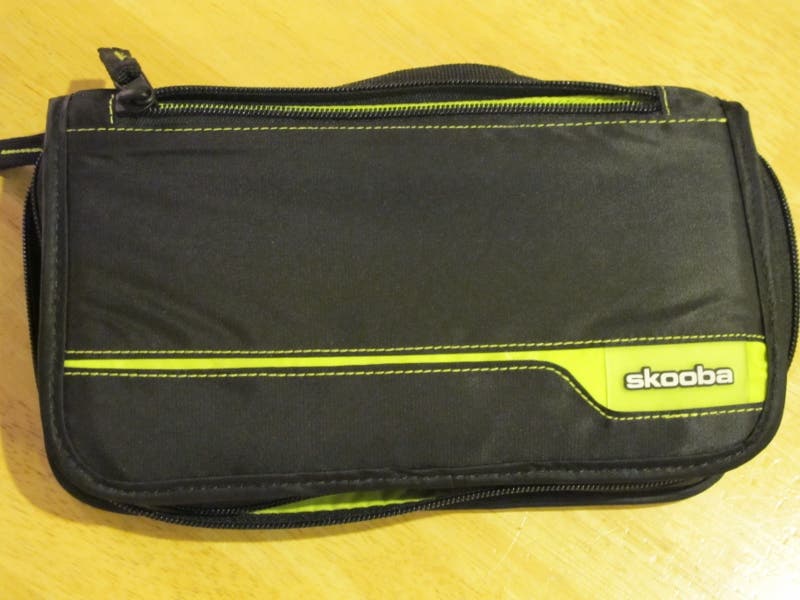 One of my absolute favorite accessories in my mobile lifestyle has to be the Cable Stable from Skooba Design.  I have used it almost every day for several years now (although it has since been redesigned as the Cable Stable DLX).  It is the perfect solution for keeping all of my mobile bits and pieces contained and accessible.  The only problem is that when the bag fills up, it can get a bit big and bulky, which sort of defeats the purpose of being mobile.  So, along came Skooba, the only company who could make the Cable Stable better, with the Cable Stable Mini.  In essence, this is the Cable Stable, trimmed down to about half the size.
Let's start on the outside where this tiny, versatile case is covered with a black nylon twill material.  Green accents make for a tasteful and stylish finish. 
Master your iPhone in one minute a day:
Sign up to iPhone Life's Tip of the Day Newsletter and we'll send you a tip each day to save time and get the most out of your iPhone or iPad.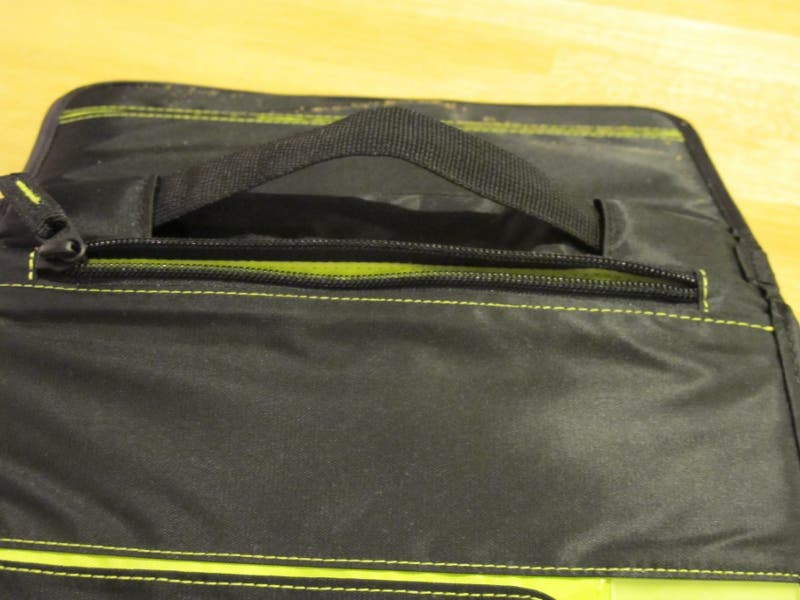 On the spine of the case, there is a handle for easy carrying.  This handle will conveniently fold out of your way when you open the case.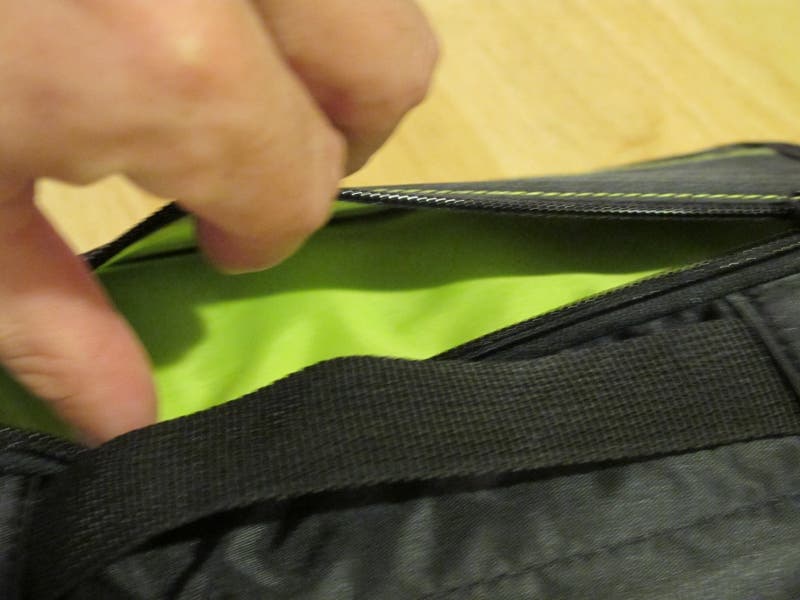 The first pocket we will encounter is a small zipper right on the front of the case.  This opens to reveal a handy little document space, which is perfect for tickets, passports, and other travel documents.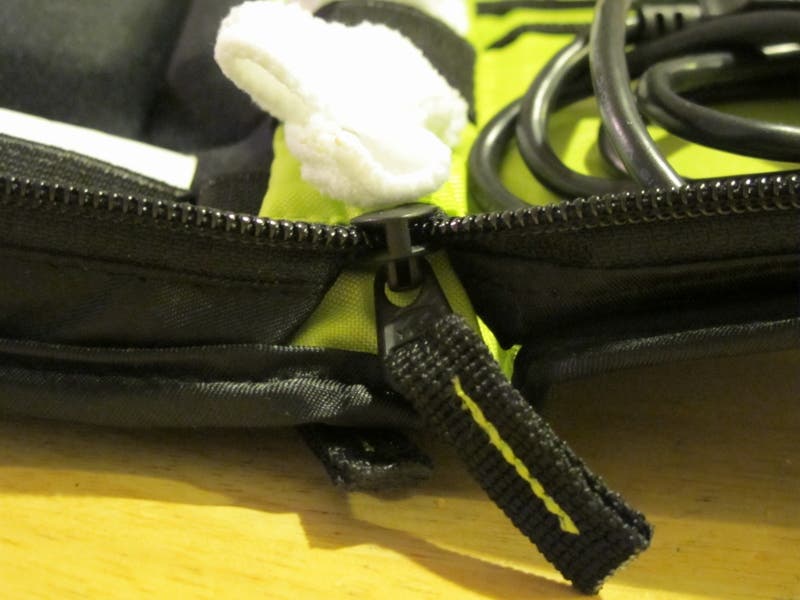 A sturdy zipper with a convenient matching black and green pull tab, opens around the quarters of the case.  This allows you to open the case wide, like a book to reveal ten individual storage spaces, ready to hold everything you need for all of your portable technology needs.
The left side of the case contains a myriad of pockets.  On top are two neoprene pockets.  The first is long and skinny.  Perfect for a stylus, which has been proven to be a necessary accessory, despite the finger-friendly design of many devices.  You simply cannot draw a picture with your finger, and the Cable Stable Mini stands ready to hold your stylus when not in use.  In addition to a stylus, you are also going to want somewhere to stash all of your media, photos, video, and files.  Nowadays, a mobile storage solution, such as the Seagate GoFlex family of drives has become almost a necessity.  As such, the larger neoprene pocket is perfectly designed to hold a portable hard drive.  I did find, however, that the pocket was a bit tight for the GoFlex Satellite, which is my personal favorite drive.  Though some of the skinnier drives, like the original GoFlex portable drive fit perfectly.
Beneath that is a webbed pocket which is just the right size for your business cards.  I thought all of these pockets worked well together.  though I did miss having a smaller zippered pocket for memory cards. 
The right side of the case bears a "floating elastic hold down grid."  That is a fancy way of stating that it is a single elastic strap, divided into four sections.  This means you can adjust the strap to meet your needs and hold your accessories.  I used these four spaces to hold two sync/charge cables (the Apple cable, and a microUSB cable).  I also tossed in a memory card reader as well as the photo kit accessory for my iPad.  You can toss pretty much any peripherals in here which will meet your needs.
On the inside of the spine, there are a few additional elastic straps which can be used to hold pens and other items.  I was able to put one of my Mobile Cloth screen wipes in here. 
I loved the Cable Stable Mini.  It offers a fantastic way to organize and carry your peripherals, accessories, and cables for your portable devices.  I did find a few of the pockets to be a bit tight, and the lack of a zippered pocket for smaller items like memory cards was a disappointment.  Nonetheless, if you are looking for a way to make your peripherals and accessories accessible and organized for your next short trip, then look no further than the Cable stable Mini.   Of course, those of you taking a longer trip or carrying multiple devices may need more space.  For that, you will want the Cable Stable DLX, which is the Cable Stable Mini's big brother.   Or, you can buy both now and save.
The Cable Stable Mini is available from Skooba Design for $29.95.  Buy it together with the larger Cable Stable DLX now for $59.95 in the Cable Stable Combo Pack.