By Doug Goldring on Sun, 09/04/2011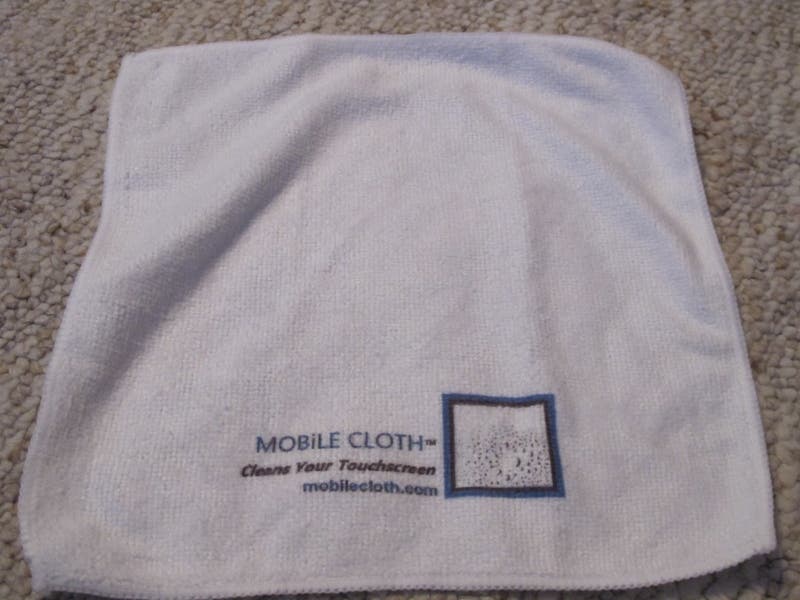 I love mobile devices, as should be evident from all of these articles I have been writing.  I love mobile devices…but I hate fingerprints.  This is the paradox of my mobile life.  Anyone who has ever used a device with a touchscreen knows that it is virtually impossible to keep fingerprints away from your screen for more than a few seconds at a time.  So, I was pretty excited when we received an email not long ago from a company called MOBiLE CLOTH.  They promised a revolution against dirt, fingerprints, and germs on your screen.  While I have to admit that I have never been terribly excited by a cloth before, I cannot wait to check out this latest weapon in our collective battle against fingerprints on the screen.  MOBiLE CLOTH was kind enough to send along a few sample, and like I said, I am really excited to check this one out.  Let's take a closer look and see if their assault on fingerprints is enough to wipe out all doubts.
Master your iPhone in one minute a day:
Sign up to iPhone Life's Tip of the Day Newsletter and we'll send you a tip each day to save time and get the most out of your iPhone or iPad.
What makes MOBiLE CLOTH so special?  Well, I think it is best if we let Mobile Cloth themselves explain it.  So, here is what they have to say:
MOBiLE CLOTH is made of a unique high tech split micro material consisting of fibers 100 times thinner than a human hair! It is woven into a special pattern which we call "nubs". Each nub acts like hundreds of tiny suction cups to pull fingerprints smudges, and germs away from the surface of your device and into the cloth with one or two swipes. No water or cleaning solution is needed.
What that means is this cloth is equipped to handle even the dirtiest screen like no screen cleaner has before.  And, I have to admit, I really like the sound of, "tiny suction cups" dragging the dirt off my screen.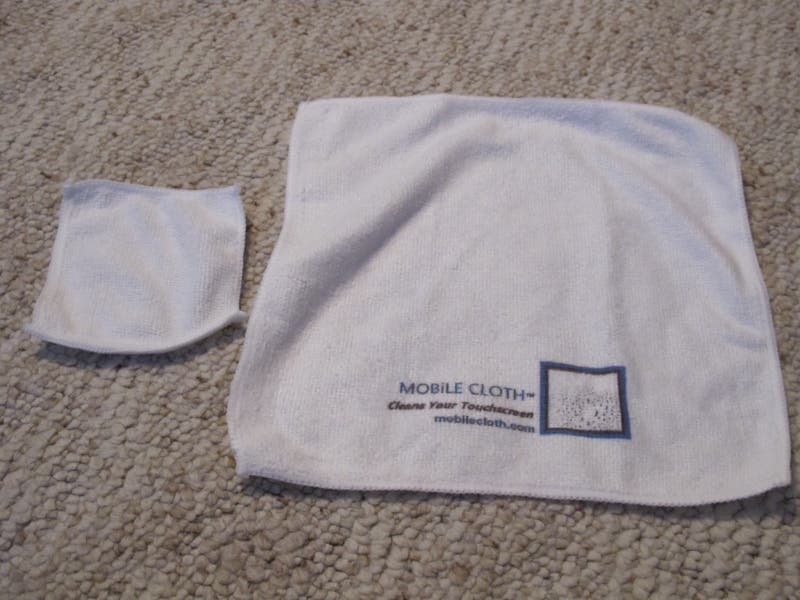 The cloth itself comes in two sizes.  The MOBiLE CLOTH Classic is 9x9, while the smaller Mobile Cloth Nano is a mere 4x4.  Regardless of which size you choose, both MOBILE CLOTHs are made of the same fantastic material.   Then again, whether the cloth is soft or rough (it is soft, for the record) really makes little difference unless it really serves as the dirt and fingerprint magnet which your screen has been missing.  So, I put the MOBiLE CLOTH to the ultimate test…my six year old.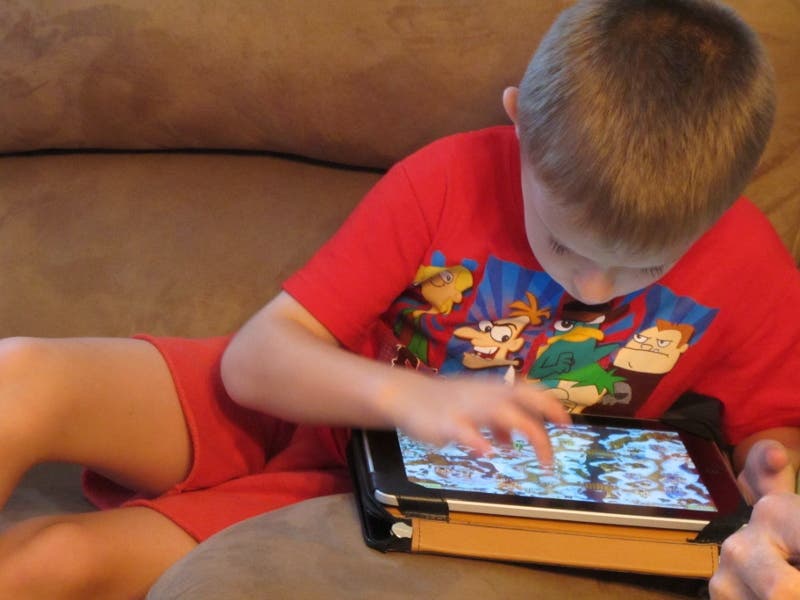 Every time my six year old plays with my iPad (which seems to happen with alarming frequency), my screen ends up covered with sticky goo.  I have no idea what he has on his hands, but it always seems to end up all over the screen of my iPad.  The result is a dirty, sticky mess…all over my screen.  In the past, this has taken quite a bit of effort to clean.  Usually, it requires the combined strength of a screen cleaning spray, microfiber cloth, and quite a bit of elbow grease.  And that is assuming I am at home with those supplies.  This really does nothing for those times when I am on the road and my three year old decides to sneeze all over the screen (true story).  Having some kind of magic cloth that could cover me during those times when I am nowhere near other cleaning supplies…well, that would be incredible.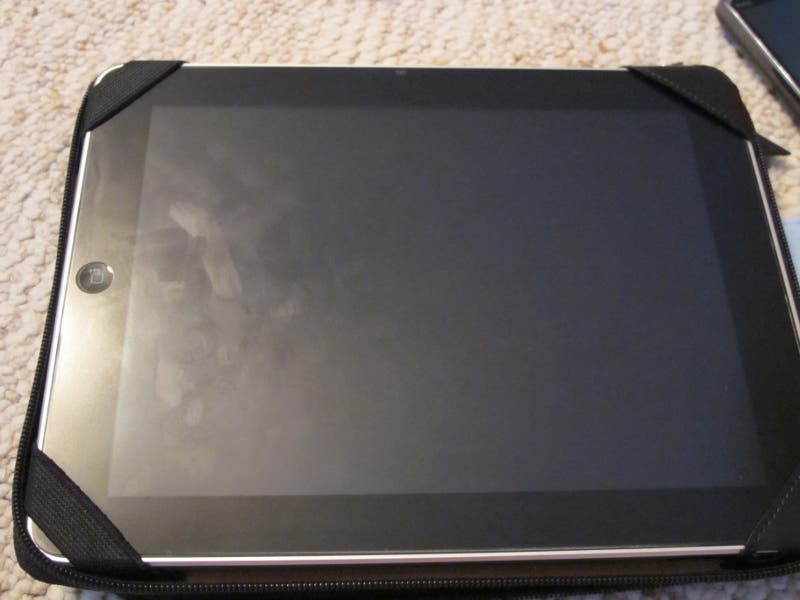 Which brings us to the real point of this review.  The pudding…as in the proof is in the pudding.  So, here is a shot of my iPad screen after my son played with it.  It is covered in dirt, sticky stuff, gross stuff, fingerprints, you name it (the photo really does not do the amount of dirt on my screen justice).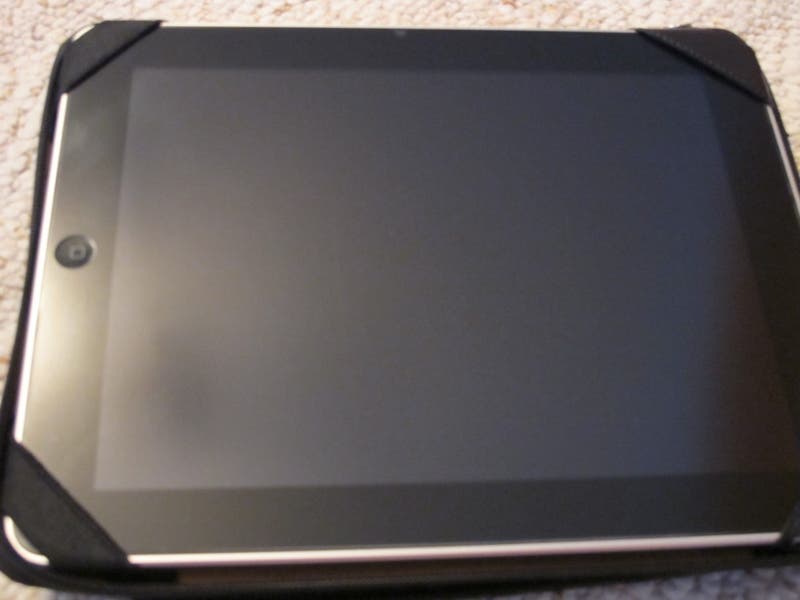 I gave it a few quick swipes with the MOBiLE CLOTH, and here is the after shot.  Frankly, even more amazing than I expected.  Of course, the Mobile Cloth is not limited to iOS devices.  This is a truly universal accessory.  Below are a shots of my HTC Arrive screen.  On the left is the before image. On the right is the result of the MOBiLE CLOTH.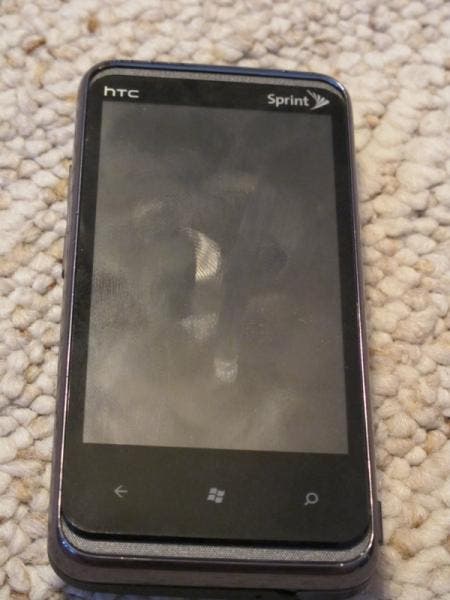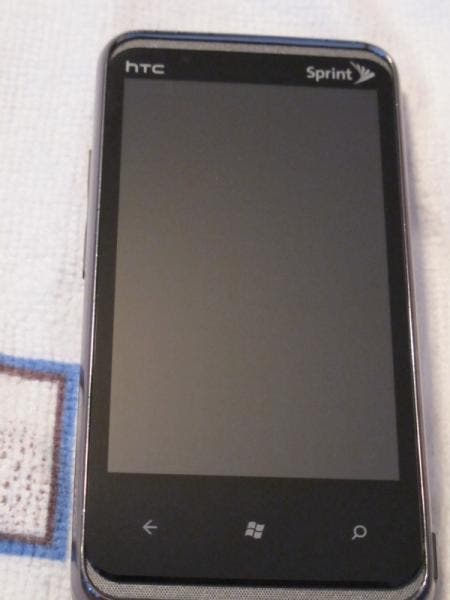 I was absolutely blown away by this one.  MOBiLE CLOTH just wipes away the competition (pun intended).  There is simply no product available today which cleans up like this one.  Most cloths I have used, whether it is the back of my tie or a microfiber cloth, simply wipe the dirt and grime around.  What sets MOBiLE CLOTH apart is that it actually lifts the dirt and grime off of your screen entirely.  Really, that is all you need to know.  This simple cloth has become my absolute favorite mobile accessory.
MOBiLE CLOTH is available from www.mobilecloth.com.  You can purchase both the classic cloth (9x9) and the nano (4x4) for $2.99 each. They are also available as a 2-pack ($5.99), 4-pack ($9.99), and 6-pack ($13.99).