By Doug Goldring on Sun, 05/01/2011
Welcome to part 2 of my new briefcase review.  As you will recall, my Tumi briefcase was quickly disintegrating, leaving me badly in need of a new briefcase for my commute.  In part 1 of this series, we looked at the Waterfield Cargo Bag.  Today, we will take a look at another of my favorite gear bag manufacturers, Skooba Design, and their latest entry, the Netbook/iPad Messenger.  I have been waiting an iPad or netbook sized bag from Skooba for quite some time, so I was pretty excited to find this one on their website not long ago.  This bag appeared to be designed exactly with my needs in mind, and I was thrilled to have the opportunity to review it in this space.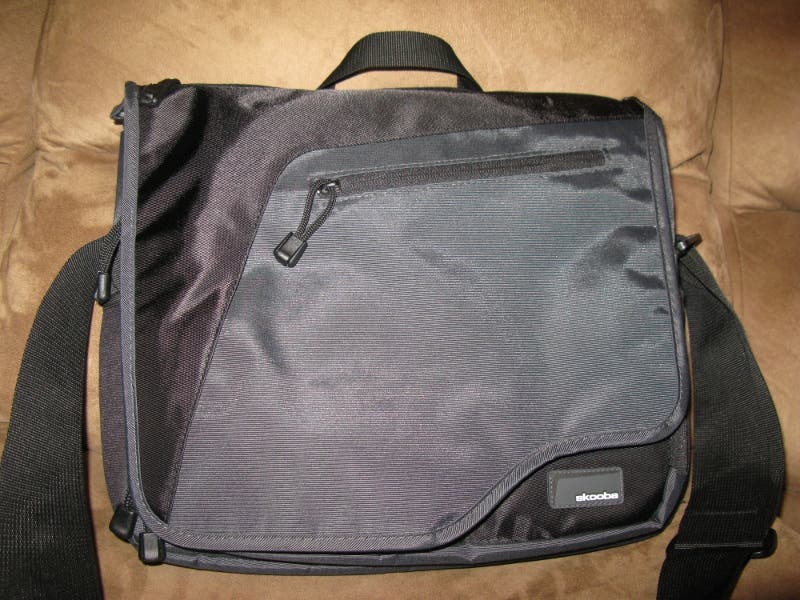 Like the Waterfield bag, the Skooba iPad/Netbook Messenger bag starts with a flap in the front.  Skooba offers some personalization here, offering the flap in red, blue or black.   The one I got for this review came with a black flap. 
Master your iPhone in one minute a day:
Sign up to iPhone Life's Tip of the Day Newsletter and we'll send you a tip each day to save time and get the most out of your iPhone or iPad.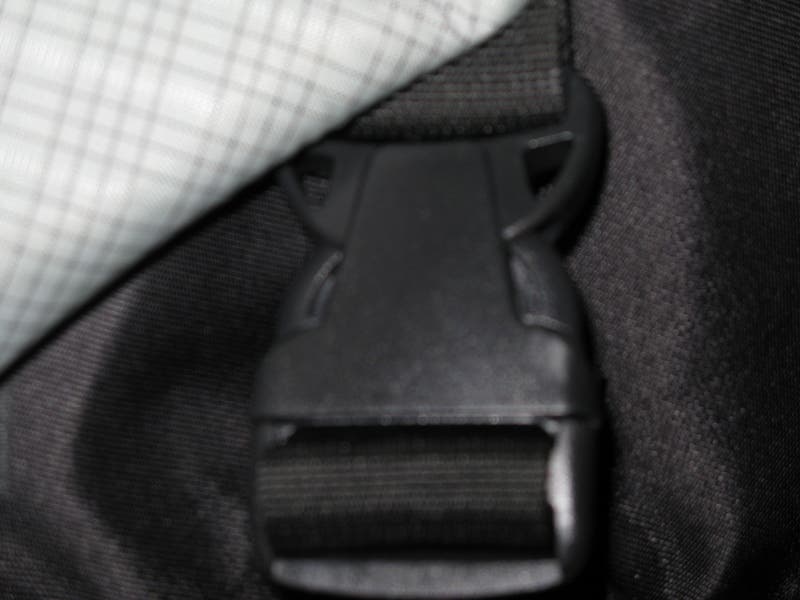 The flap is held shut by a velcro strip and a large plastic clip.  I know in my Waterfield review I commented about how I do not like these clips, however, I was impressed by how sturdy this one felt.  It is large and heavy, which means that unlike many plastic clips I have found in any number of bags, I never felt like this one was going to crack or snap with use or overuse.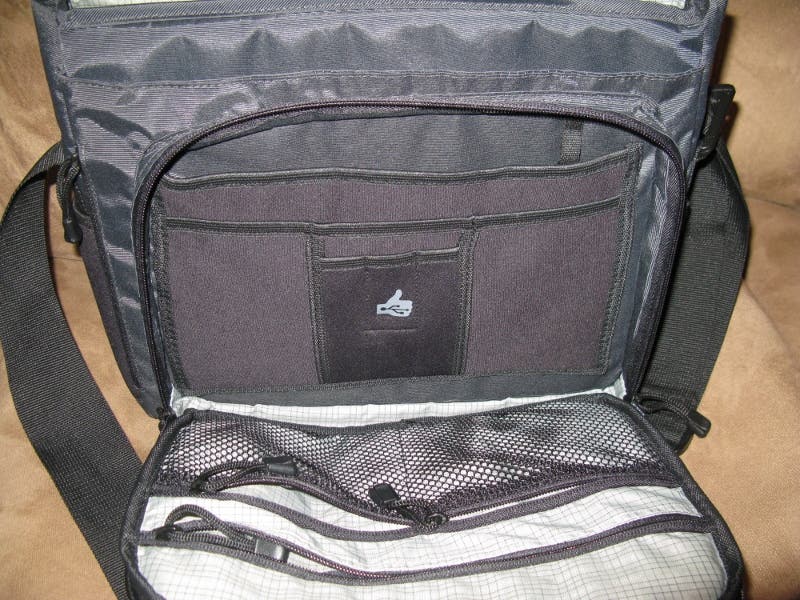 The first pocket you will encounter under the big front flap is a large zipper.  It gives the appearance of being a large front pocket, but do not be deceived.  Tucked under that zipper is an assortment of mesh and neoprene pockets.  These are perfectly designed for organizing all of your smaller items, like thumb drives, pens, memory cards, and even power cables and other accessories.    A few larger pockets in this space can also hold some of your smaller gadgets, like a media player, cameras, or even external hard drives.  This is fantastic, as it really eliminates the need for a separate gear bag to hold all of your smaller accessories, adaptors, and other gear.
Behind that front zippered compartment, there is a wide open pocket.  I really liked this pocket, as it is the perfect place to stick a pad of paper, and keep it easily accessible.  That bring us to the main compartment.  What I really loved here was that it is not just a wide open pocket.  While there is a nice large section, there is also a padded pocket, which is exactly the right size for an iPad or netbook.  This is great for securing your valuable device while traveling.  Next to that is a a mesh pocket, which can hold any bulky cables or accessories.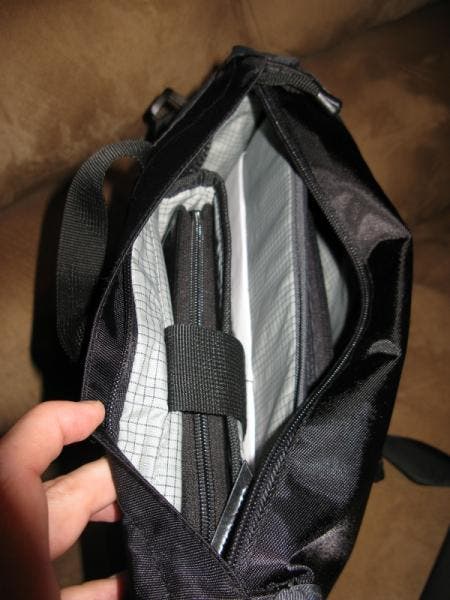 What really sets this bag apart from the competition is the flap.  when that front flap is closed, there is a zipper on top, which gives you full access to the inner pockets of the bag.  Unzip this top zipper and you can reach right through the flap to access the main pockets.  This is fantastic, as it gives you easy access to almost everything you are carrying.  This is also ideal for the airport, as it allows you to quickly get your Netbook out of your bag without taking the whole thing apart at security.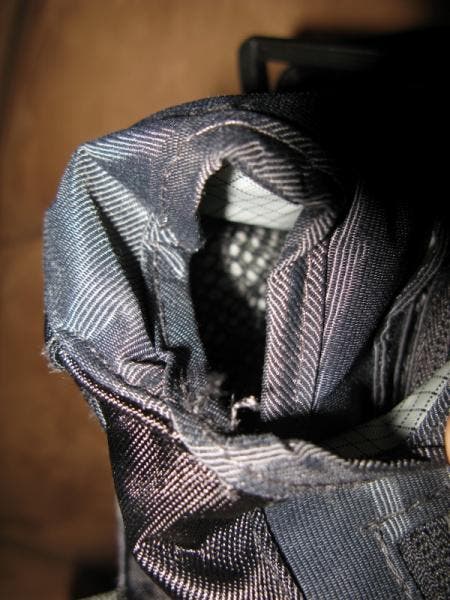 The only problem with this design was that it leaves an imperfect closure on the flap.  What I mean by this is that the sides of the flap have open spaces, which lead directly to your valuables inside.  This may not present a real problem (the flap does fold over to somewhat contain these open spaces) but it still made me nervous that my iPad or netbook could get wet if I used this bag during inclement weather.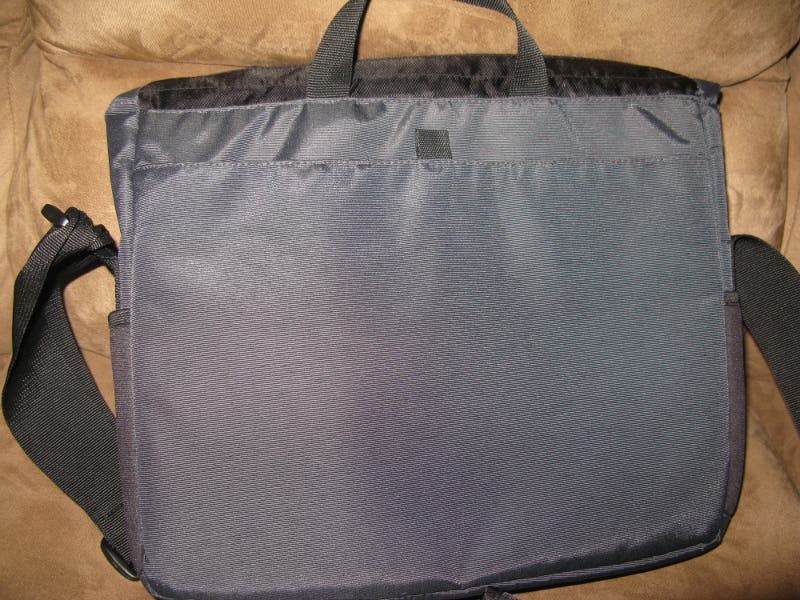 Rounding out the main pocket storage solutions is a magazine pocket on the back.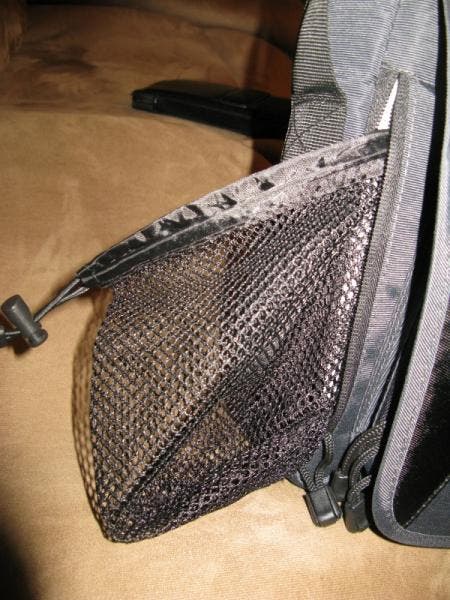 The sides of the bag also each sport a cell phone pocket.  As I said in my previous installment, I do not tend to carry my phone this way, but many of you might, and it is nice that there is a pocket on each side, so that your phone will be readily accessible, regardless of whether you are right handed or left.  Alongside the cell phone pocket on one side is a mesh water bottle pocket.  This unfolds to become quite a large carrier, ready to hold even the largest water bottle.  When not in use, it will quickly tuck away into a side pocket, which keeps it well hidden.  What impressed me here was that this pocket is not just a small space, in which you cram the mesh pocket.  Instead, it is a deep space unto itself, perfect for carrying wet items, such as an umbrella, away from your valuable gear.
All told, there are over a dozen pockets on this bag, providing the ability to hold everything from tiny memory cards, to your netbook, and every accessory in between.  This one will certainly have a place in my permanent rotation.  It is a fantastic every day bag for my commute on the train, and an even better carry on at the airport. 
The Skooba Netbook bag is available from Skooba Design for the incredibly reasonable $49.95.