By Doug Goldring on Wed, 09/01/2010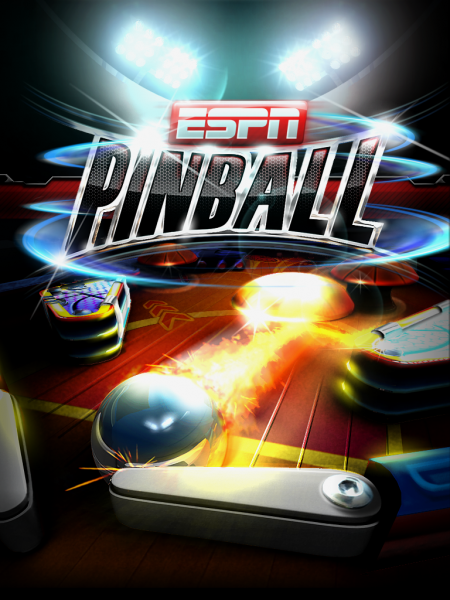 I have always been a bit of a Pinball Wizard.  Something about the lights and sounds as that tiny metal ball goes pinging off the obstacles, racking up points.  It always seemed a bit magical to me.  As the digital age dawned, my love of pinball jumped with me to my laptop, as I discovered the fantastic pinball app which used to come prepackaged with Microsoft Windows Plus, among others.  Now, pinball has made its way to the iPad with ESPN's sport's themed (would you expect anything less) pinball app.
Master your iPhone in one minute a day:
Sign up to iPhone Life's Tip of the Day Newsletter and we'll send you a tip each day to save time and get the most out of your iPhone or iPad.
ESPN Pinball includes three tables: basketball, soccer, and World Cup Soccer.  When you initially load the game, World Cup soccer will be locked.  You will need to score (100,000 points) on the soccer table in order to unlock this one.  I was disappointed by the limited number of tables available.  I am hopeful that we may yet see additional themes, such as baseball, football, or hockey.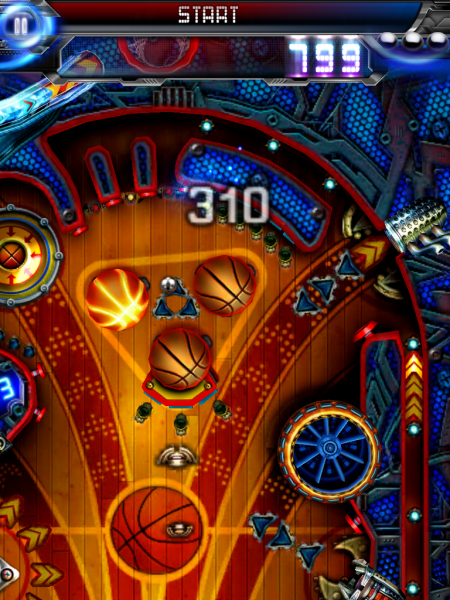 This is a pretty standard three ball pinball game.  Now, I am not going to get into the basic of pinball.  If you are here reading, then you are probably pretty familiar with the game already.  I thought ESPN offered a fantastic interpretation of this classic game, translating both soccer and basketball into pinball games, which feature unique mini-games such as scoring goals/baskets, while keeping the traditional look and feel (as well as the basic elements) of a pinball game.  What I really liked here was that they did not try to do too much or make this into something more than it is.  They created a group of exceptional pinball tables, with unique themes and elements.  Perfect for killing time while waiting in line.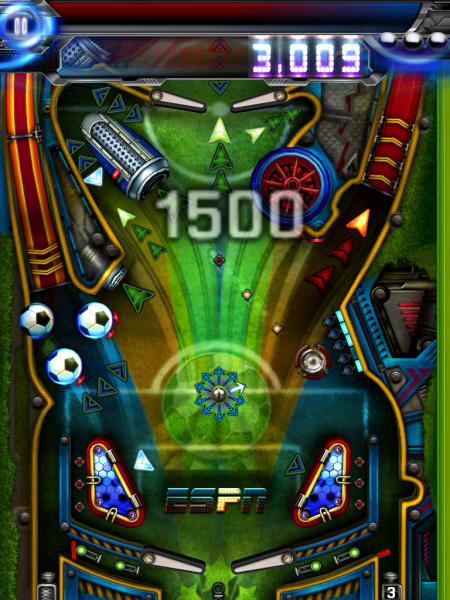 They did offer a few really nice options, including the dynamic camera, which zooms in on your ball and follows it around the board.  This is contrasted with the default static view which shows as much of the playing surface as possible, only scanning when the ball moves into a portion which is off the screen.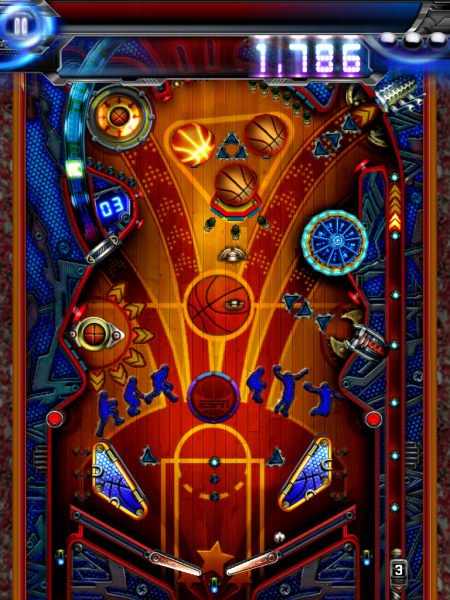 Like a real pinball machine, the controls are pretty easy to learn.  Just pull back the plunger and release with your finger in order to launch the ball.  Then, tap anywhere on the right side of the screen in order to flick the right flipper (or flippers).  Tap the left side of the screen to activate those flippers.
Additionally, just like a real pinball machine, you can choose to play by yourself in single player mode, or head over to pass and play mode to go head to head with your friends.  It would be nice if you could connect to others via wireless networking or bluetooth, but no such luck here.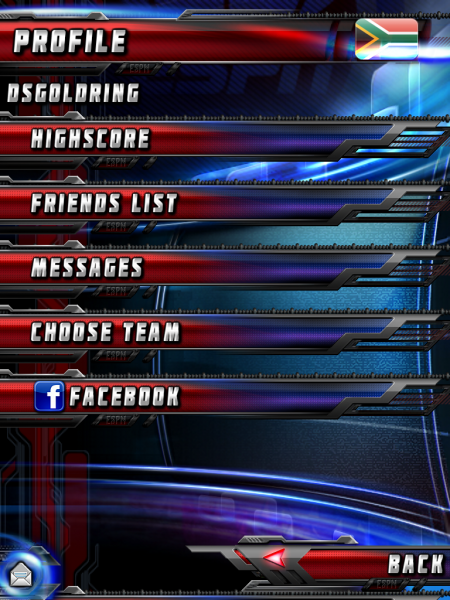 Your top scores will all be saved locally, but you can also create on online profile in order to share your scores via the global leaderboard or even through Facebook.  I was disappointed not to find any OpenFeint style achievements to be earned here, but really not every game has to include them, so that was fine.
Overall, I had only one significant complaint with the game, and that was the crashing.  Nearly every time I loaded it, the game crashed.  Usually this occurred at the end of my pinball game, which was no big deal, but sometimes it would even crash as a new game was loading, which really turned into quite an annoyance.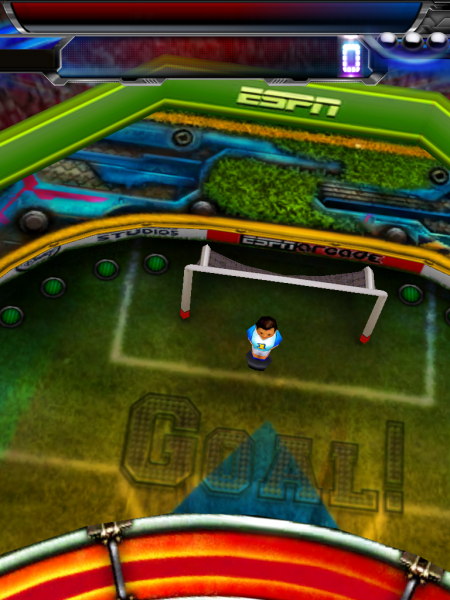 I have to admit that I was not expecting a lot out of this one.  Typically, these kinds of games which are developed by purveyors of other entertainment forms end up becoming novelties or worse, thinly veiled advertisements (I am looking at you movie tie-in games).  But ESPN really did a nice job of dodging that bullet and developing a game which played to their strengths, without simply pandering.
ESPN Pinball is available from the iTunes App Store for $3.99.