By Doug Goldring on Tue, 01/17/2012
One of the first games I played on the iPod touch was a game called Professional Police Training. It was a fun shooting-gallery game, which simulated many of the target and firearm exercises used in real police training. I was extremely impressed by the realistic simulations and responsiveness of the controls.  It really did a terrific job of putting you on the firing range.  Everything was there except the recoil. Sadly, the developers stopped that game, moving on to other areas rather than releasing a follow up...until now. Today, Zing Games (the successor to GameVision) released the free follow-up to Professional Police Training, Professional Police Training 2.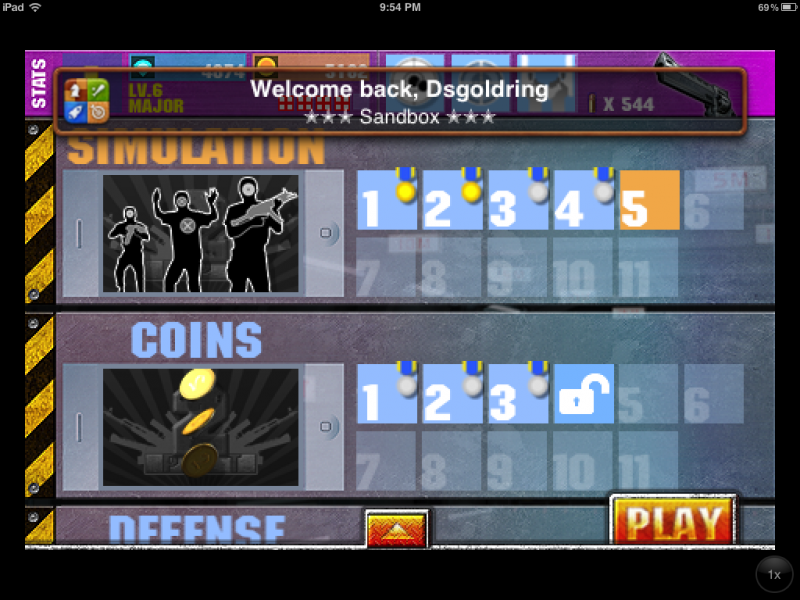 The game features nine unique shooting simulation modes (compared with five in the original game) designed to test your memory, speed, reaction, accuracy, and more. Also new to the updated sequel are the Challenge Mode, which requires you to proceed through a number of different challenges, and Zombie Mode, in which you must protect yourself against an army of oncoming zombies.  There is even a shooting range in which you can practice with each of the firearms... if you do not mind wasting a few dozen rounds of ammunition.  I will admit that I was hoping for a bit more out of the main interface, which largely kept the linear approach of the original version.  It would have been nice if all of the options were contained on a single screen in order to minimize scrolling.
Master your iPhone in one minute a day:
Sign up to iPhone Life's Tip of the Day Newsletter and we'll send you a tip each day to save time and get the most out of your iPhone or iPad.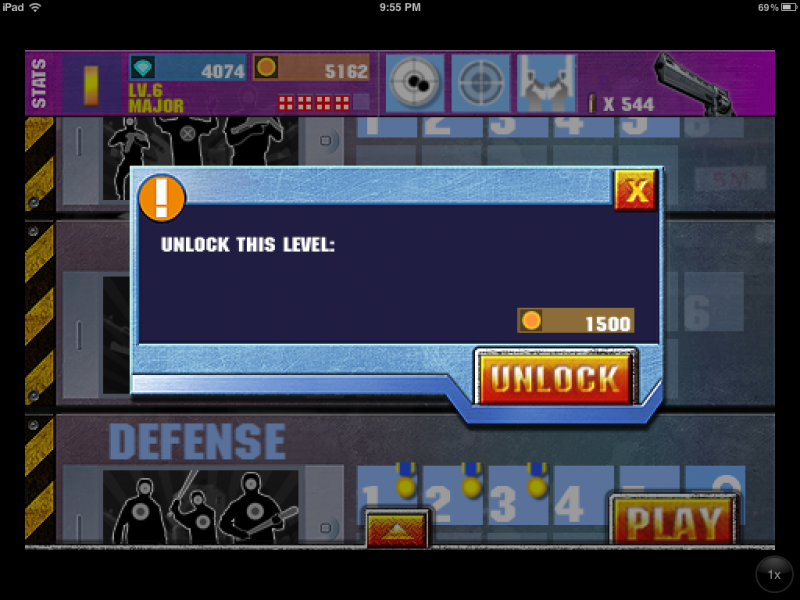 When you begin the game, only a few modes will be unlocked. You will need to collect crystals by defeating increasingly difficult levels in the unlocked modes. Once you have earned enough crystals, you may use them to unlock the remaining modes. Once each mode is unlocked, you will have access to the first three levels, the others must be unlocked by utilizing the gold, which is also earned within the game.
You will want to be careful with your limited resources, however. In addition to using them to unlock new modes and levels, you can also use them to purchase additional firearms, ammunition, and other resources and perks in the store. I really liked these perks, many of which improve the gaming experience by allowing you to shoot faster, aim better, or reload quicker. I was not impressed, however, by the cost of the ammunition.  It seems as though you use ammunition at a far quicker rate than you earn resources to buy more.  It will not be long before you find yourself with no ammunition, no resources, and no choice but to use real money in order to purchase more.  This seems to be a growing trend in all iOS games lately. They require you to make purchases in-game in order to advance or proceed through the game. Using in-game resources to advance to new modes or unlock new features is fine, but I really do not like this freemium model in which you are required to keep adding real money in order to advance in the game.  
In addition to the new modes and in-app store (complete with game-enhancing perks), each of the gameplay modes has been completely re-envisioned with all new graphics. I was really quite impressed by the newly updated courses, which did a fantastic job of capturing the essence of firearm simulation courses. I was disappointed, however, not to find an HD version of the new sequel, meaning the updated graphics were largely wasted on iPad users.
I absolutely loved the original version of Professional Police Training, and this new version leaves that early game far behind. Its nine modes, plus challenge and zombie levels, feature outstanding graphics, which really simulate a real shooting range experience. Alas...still no recoil, though the game is otherwise about as realistic as it could be without putting an actual firearm in your hands. It is both challenging and fun, which is really all you can ask for in any game.
Professional Police Training 2 is available today in the iOS app store for free. Additional perks, ammunition, and firearms are available in the in-app store.  Though it will run on the iPad, the version currently available is only optimized for the iPhone and iPod Touch.