By Doug Goldring on Fri, 03/11/2011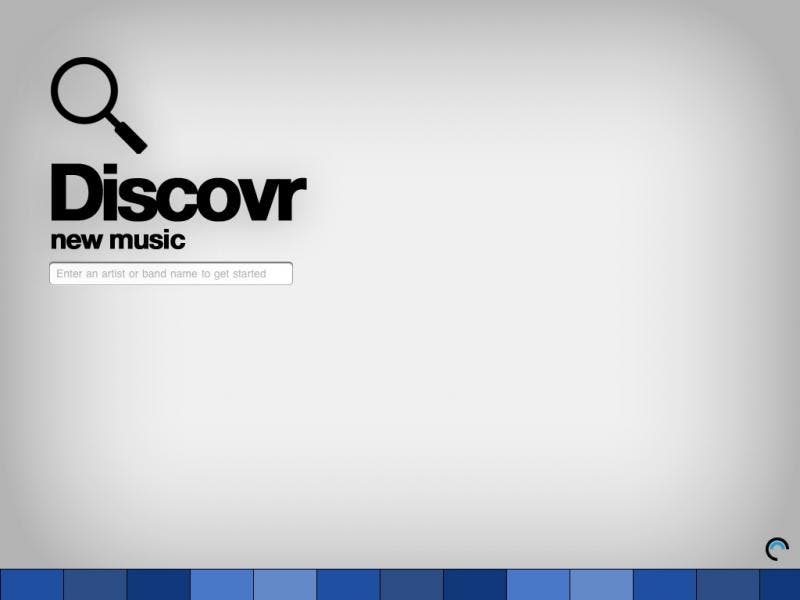 Every once in a while, you stumble upon an app in the iTunes App Store which absolutely changes the way you look at your device.  That is the way I felt earlier this week when I disovered Discovr.  In a nutshell, Discovr will help you find new music, based upon the tunes you already love.  It appears to be based on the premise that most of you will listen to music the same way I do.  That is to say, you rarely leave your comfort zone.  If you are like me, then you probably know exactly what you like, and rarely stray far from that.   Discovr addresses this problem by slowly guiding you to new music, leading you step by step out of the shallows of your comfort zone and into the far deeper waters available in the world of music.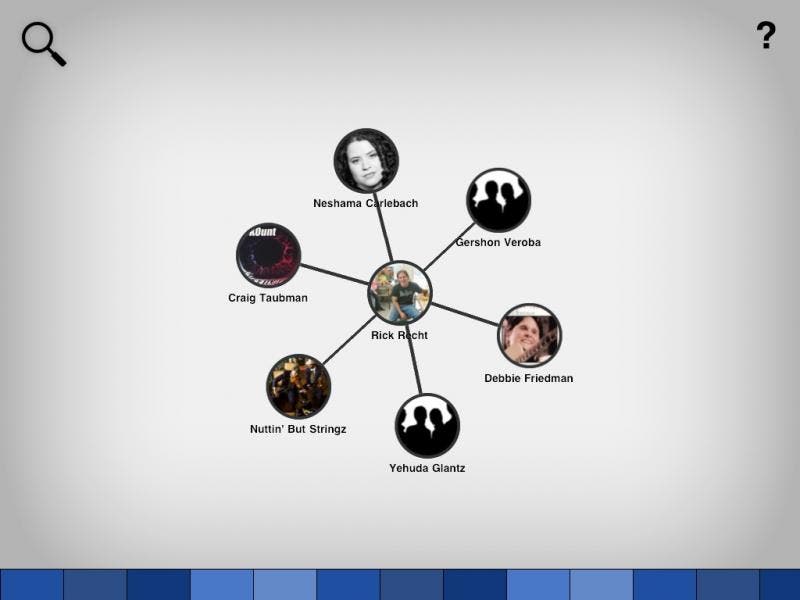 Master your iPhone in one minute a day:
Sign up to iPhone Life's Tip of the Day Newsletter and we'll send you a tip each day to save time and get the most out of your iPhone or iPad.
To get started with this process, all you need to do is type the name of your favorite (or any other) band in the window.  The next screen will display an icon of the selected band, with connections to up to six related bands for you to explore.  This is where things start to get fun.  Tap on any of those linked thumbnails, and the display grows organically, expanding with another half dozen recommendations each time you tap a connection.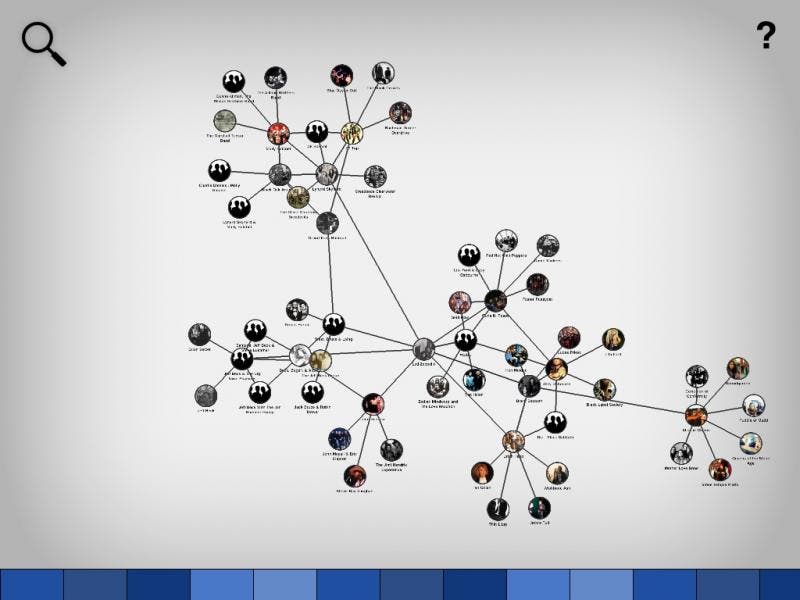 The further you tread, the more likely you are to discover some great bands or music of which you had previously been completely unaware.  Suddenly, that deeper water does not seem nearly as troublesome.   If the screen looks like it is getting too cluttered, just pinch to zoom and view more area at once.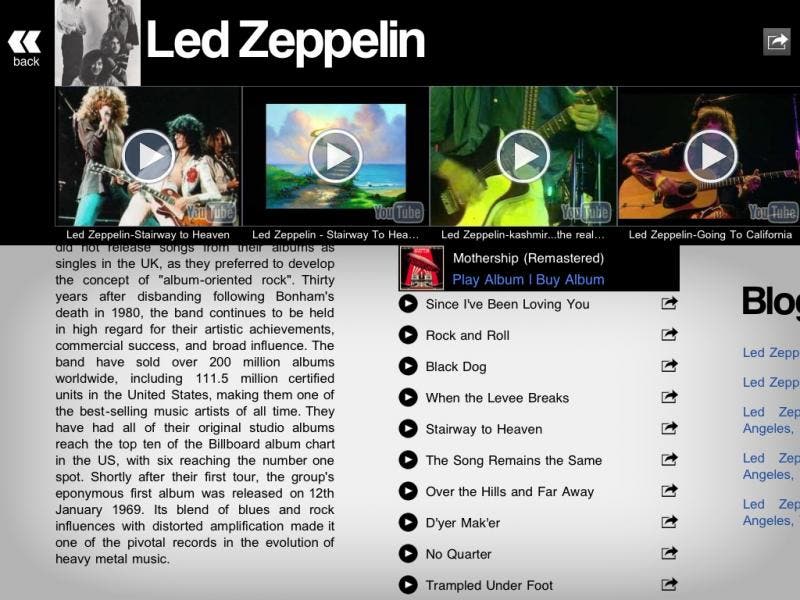 Once you have finished exploring the interconnectivity of the various bands, and how the relate to one another, it is time to zoom in on a single band.  Select a band, any band...I promise there is no magic trick coming.  Double tap on the band's thumbnail in order to expand and view additional information and details about the selected band.  From here, you can read their complete bios, listen to sample tracks, purchase music, view videos from YouTube, and even visit other relevant websites and blogs.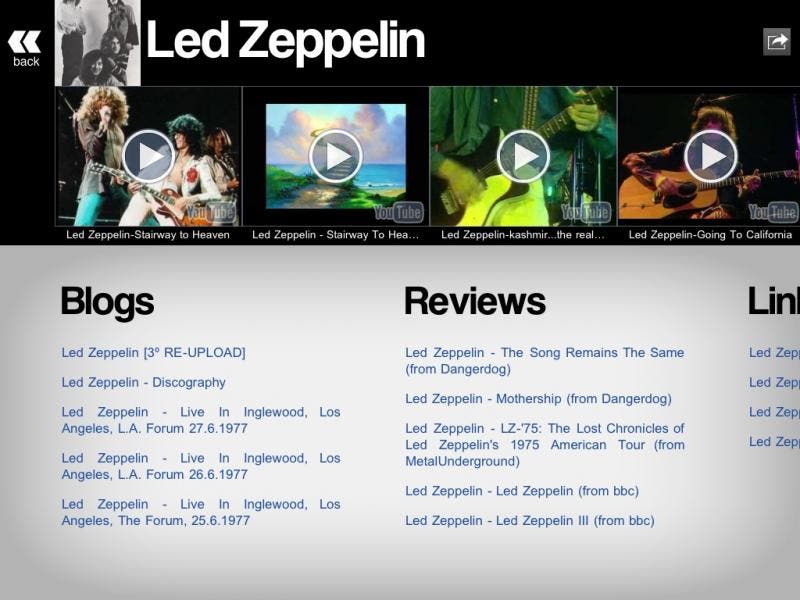 In short, everything you need in order to get to know the band, all in one easy to access area.  The only noticeable ommission (and this is a pretty small one) is that this information screen does not include a complete discography or song list.  That would have been a nice addition.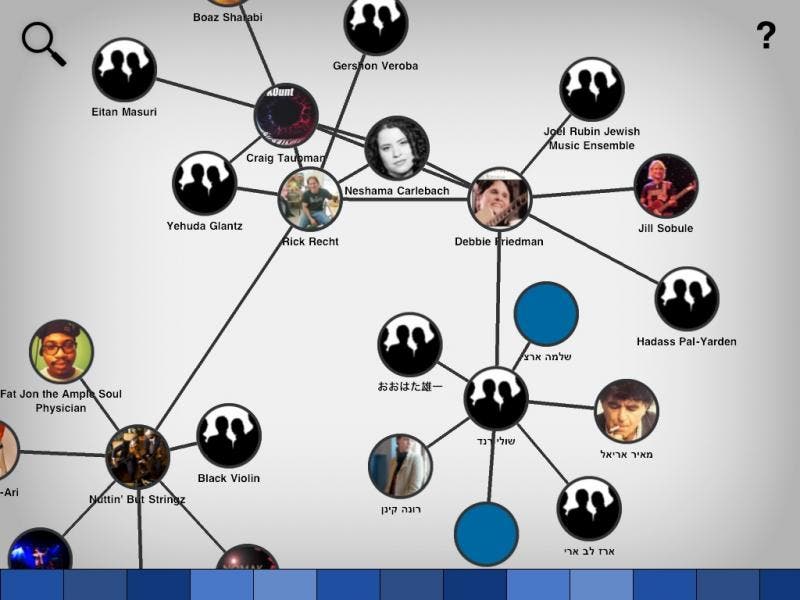 I absolutely loved Discovr.  It is the perfect app for the music lover in all of us.  It allows you to discover new music, without requiring you to stray too far from the comfortable and familiar shallow waters.  It gently guides you into slightly deeper water, offering multiple selections which are similar to the bands you already know you enjoy.  What better way could there be to discover new music.
Discovr is a universal app, and is available in the iTunes App Store for $2.99.