By Steve Overton on Sun, 08/19/2012
What Is Within Walking Distance?

If one of the parameters for finding a place to live is being close to shopping or theaters or parks, this is the app for you.
It scores potential neighborhoods for their 'walk score'. That is, what's within walking distance from your home.
Simply, it's called Walk Score (free).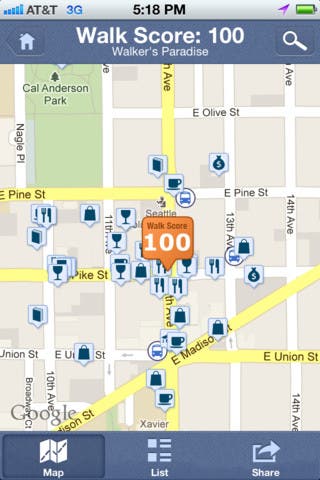 All you have to do is type in an address and you will be directed there on a map with a flag marking the spot.
It will show a rating from 0-100 indicating the walkability of that location.