By Steve Overton on Fri, 12/31/2010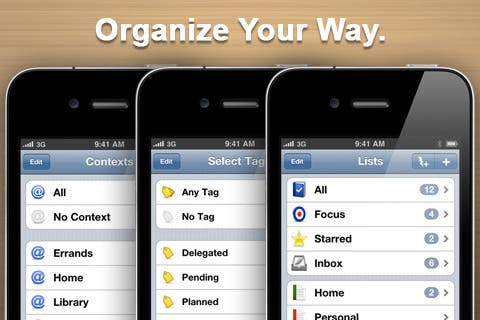 ToDo ($9.99) is one of my favorite apps and is on sale until Jan1, 2011 for $0.99. I use it regularly to keep track of to dos and projects that I am working on. I like for it's syncing capability. I enter something once and it updates all my iDevices. In addition, it syncs with Toodledo, so that my calendar app, Pocket Informant ($14.99) also gets the updates. I am a very big fan of productivity apps that cut down the number of times I have to enter something.
When due dates are added to items, ToDo creates reminder alerts. If you are anything like me, being reminded is an imperative.
I paid $9.99 for it and have no regrets, so it is a total no brainer to grab it for $.99. Hurry!