By Steve Overton updated on 11/10/2010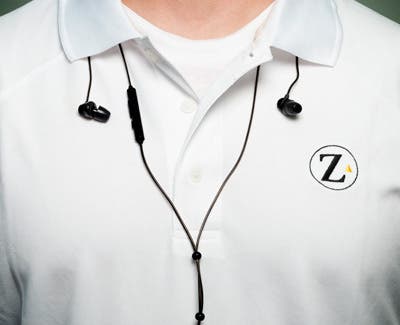 I use my iPod Touch for all my media listening. I listen to podcasts all the time....more than I listen to music. I listen when I am driving, exercising, working outside, waiting for my wife while she is shopping.....like I said, all the time. My biggest frustration with every set of earbuds I tried, was that every time I took them out to talk with someone, all I could do was hold them in my hand or stuff them in my pocket. I would also have to pull out my iPod and pause it. It was just awkward and frustrating. When I wanted to put them back in, I had to start my podcast again and untangle the headphones to put them back in my ears.
ZAGG (which stands for zealous about great gadgets) makes a set of earbuds that solved my problem completely.....and gave me incredible audio at the same time. They are called SmartBuds ($49.99). They were designed by someone who either heard my whining or actually thought about how active people use headphones (most likely the latter).
Smartbuds loop around your neck and stay there, so all you have to do is pull the buds out of your ears and drop them. They rest on your chest until you want them again. They also have a built in microphone so they'll work with your iPhone (or most other phones). But wait, I'm not done yet. There are both a volume switch and a pause button positioned by the microphone that will either pause your music (if you are using an iPod) or pause your music and answer the phone. Simply press it again, and it starts up right where you left off.
Master your iPhone in one minute a day:
Sign up to iPhone Life's Tip of the Day Newsletter and we'll send you a tip each day to save time and get the most out of your iPhone or iPad.
I love these things. Actually I love this company. I wrote about their screen protectors in an earlier post. I have their protectors on every gadget I own. ......and one more thing, their customer support is fantastic too. No I don't work for them, I just love them.