By Steve Overton on Thu, 09/23/2010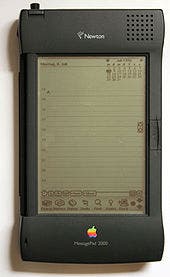 vs.
This comparison between my beloved Newton and my new best friend iPad, has been out for a while, but I never get tired of watching them side by side. Some people say Newton was a failure, but I have always said it was simply ahead of it's time.
Believe it or not, the Newton community is still alive and well. A developer just has gotten the Newton OS running in emulation mode on the iPhone,

handwriting recognition and all.....